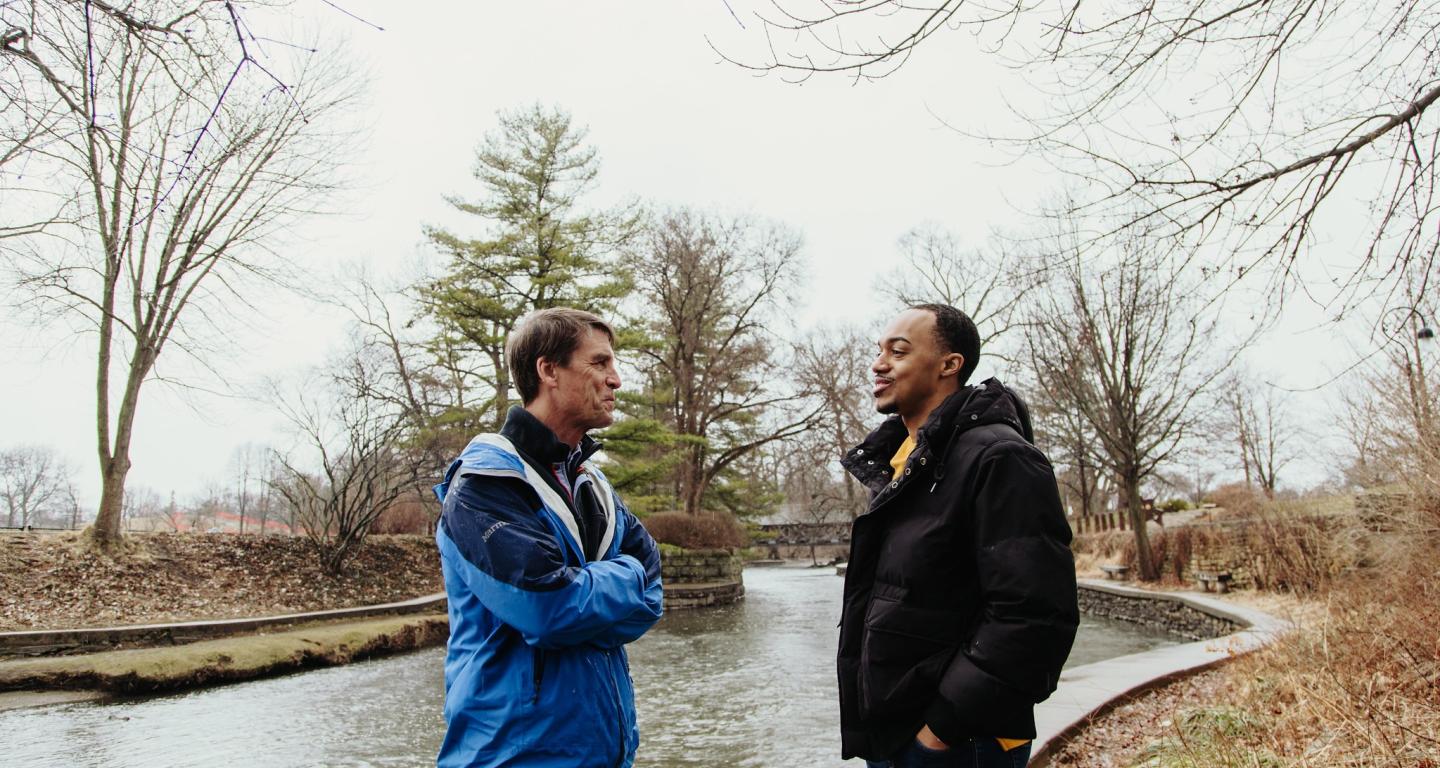 Environmental Studies Salary Guide
Sep 19, 2022
Environmental Studies Salary Guide
Caring about the environment is more important than ever. With an ever-growing number of corporations and organizations interested in sustainability and minimizing their ecological impact, there's never been a better time to enter the workforce with an environmental studies degree.
Environmental studies is a discipline that investigates our interactions with the world around us. More specifically, the field focuses on ways we can improve our relationship with the environment.
When you graduate from an environmental studies program, you won't just have the chance to change the world for the better—you'll also have a chance at a satisfying job that earns you a comfortable salary.
Whether you're sold on a career in environmental science or simply weighing your options, this guide is for you. We'll be looking at six current examples of salaries for careers in environmental studies before turning to what the future of the discipline might look like. We'll also explore ways you can work toward a higher salary in your chosen field.
Environmental Science Careers and Their Salaries
How much do environmental studies majors make? Well, it depends on the career path you choose. Luckily, there are plenty of positions available to you. An environmental studies degree can open countless doors—both in environment-related fields and beyond.
Let's look at six of the most popular environmental science careers out there today.
Environmental Scientist
What do environmental scientists do, exactly? Splitting their time between offices and labs, environmental scientists work to protect humans and the environment. Some of these scientists work directly in the environment, cleaning up highly polluted locations or gathering water and soil samples. Others work with elected officials and advocates to develop eco-friendly policies.
When it comes to environmental studies jobs salary is only one consideration. Those who work in the field aim to create or maintain a healthy balance between people and nature. That could mean addressing climate change, restoring ill-managed natural areas to their former glory, or working with developers to limit environmental impacts.
According to the U.S. Bureau of Labor Statistics (BLS), the median salary for an environmental scientist is $76,530 per year.
Environmental Engineer
These specialized engineers combine the principles of environmental science with structural engineering. In other words, they design and build environmentally friendly structures or systems.
On a medium-to-large scale, their work involves environmental engineering projects such as:
Developing industrial and municipal waste and water treatment systems

Improving local recycling facilities

Assessing the environmental impact of planned architectural works

Exploring building materials that can resist acid rain and other extreme weather
On a global scale, environmental engineers may strive to make clean water and air accessible to all through national or international projects. They also advise government agencies and policymakers on regulatory safety as it pertains to the environment.
All of this important work can be lucrative, too. As an environmental engineer, you can earn a median salary of $96,820 a year according to the BLS.
Urban Planner
Urban planners establish land use plans for cities and communities. Whether they're expanding into untouched areas or reassessing land that is currently in use, they strive to account for environmental concerns. For example, they may work with public officials to ensure that new developments don't affect sensitive natural areas.
While you will account for environmental concerns as an urban or regional planner, you'll have other responsibilities, too. Your day-to-day duties could, for instance, include:
Submitting and reviewing proposals for changes in land usage

Meeting with developers and government officials

Collaborating with lawyers and environmental scientists to stay compliant with current policies

Reviewing ever-changing laws and zoning regulations
If you're interested in this environmental career path, the median salary for an urban or regional planner is $78,500 per year, as BLS reports.
Conservation Scientist
Conservation scientists work with diverse groups to ensure the quality of parks, forests and other natural landscapes and resources. While you may spend some time in the office, most conservationists work in the field—sometimes literally—to monitor soil and water first-hand.
One of the best parts of conservation science is the diverse perspectives you'll encounter. In any given week, you could meet with private landowners, government officials, farmers, CEOs and foresters. No matter who you meet with, your job is the same—to be an advocate for sustainable land use.
As a conservation scientist, you can expect to earn a median annual salary of $63,750 per the BLS.
Zoologist
While many environmental science careers focus on humans, zoologists study the interaction between plants, animals and their environment. At the same time, they investigate the role that humans play in these increasingly interconnected relationships.
As a zoologist, you'll work closely with conservation scientists and policymakers to find ways for humans and animals to coexist. For example, you might develop a program that regulates game animal reproduction, keeping populations stable enough for controlled hunting but not so high that other wildlife is threatened.
The median salary for a zoologist is $64,650 a year according to the BLS.
Postsecondary Teacher
Of course, someone needs to lead the next generation of environmentalists. College and university professors share their existing knowledge of environmental science with students, but they also learn from their students. 
By fostering the diverse perspectives of new students and the research projects they complete, postsecondary educators are often at the forefront of changes in environmental science.
Your responsibilities as a postsecondary teacher include:
Developing curricula for each course

Curating lesson plans for each class

Grading assignments and exams

Providing additional support to students during office hours

Conducting research projects in the library and in the field
Postsecondary education is a rewarding career with a median annual salary of $79,640 according to the BLS.
Emerging Opportunities in Environmental Science
Environmentalism and eco-friendly practices are top of mind for businesses in many sectors. Many are learning more about the environmental issues around the world and how each individual and company's actions can impact them. As Greg Petro notes in Forbes, today's consumers are more environmentally conscious than ever, and demand for sustainable products and practices continues to rise.
As such, some companies that may have had no position previously for an environmental studies graduate are now particularly in need of their insights. Environmental studies majors can also combine their passion for the natural world with other interests. Possible opportunities include careers in:
Agriculture

Aviation

Economics

Logistics and supply chains

Manufacturing
What's more, as technologies continue to shift and advance and the workforce continues to evolve, environmental science careers will likely appear in industries that are yet to exist. The growth in environmental studies careers could be just as sustainable as the practices environmentalists implement. 
Ways to Increase Your Earning Potential
When it comes to environmental studies jobs, salary may not be your biggest priority. After all, your passion for the environment is likely what led you to this career path in the first place.
Even so, it never hurts to explore your options to increase your take-home pay. While many environmental science jobs have respectable salaries out of the gate, there are ways to improve your chances of earning more.
Complete an Internship
While pursuing an environmental science major, internships are great opportunities to gain professional experience. Internships can improve your resume and increase your chances of landing a job as an environmental specialist. Some colleges include internships as part of their graduation requirements, while others will help you find and apply for them. Either way, having an internship on your resume can help make you a desirable candidate.
In some cases, internships lead directly to well-paying jobs. Many organizations will hire their best interns right out of college, meaning you can continue pursuing the environmental career you're interning in. While this move might not translate to a higher salary right away, it saves you from spending time looking for a job and ensures all of your experience carries over.
Further Your Education
Another way to potentially earn more is to pursue an advanced degree in environmental studies. By completing an environmental science graduate program, you stand to gain even more applicable skills and become a more valuable employee. According to the BLS, as you might imagine, those with master's or doctoral degrees typically earn more than their counterparts with bachelor's degrees.
Alternatively, earning a second degree can help you find a career that combines environmental studies and a secondary field. Good complementary degrees for environmental science graduates include:
Anthropology

Biology

Chemistry

Engineering

Ethics

Philosophy
One of the best options for an advanced degree is to go to law school—environmental law is a growing field. Holding a J.D. and an environmental science degree can set you up for a lucrative role in many organizations.
Undergo Additional Training and Licensing
Some fields offer licensure or extra training for dedicated individuals. For example, conservation scientists and foresters can work toward certification from the Society of American Foresters (SAF).
Licenses and training courses demonstrate a dedication to the craft and a higher level of understanding. The result? More opportunities to apply for higher-paying jobs or earn more in your current position.
Begin Your Eco-Career with a Degree in Environmental Studies
If a job description above caught your attention and you're wondering about how to become an environmental scientist, it might help to first explore what an environmental studies major entails. There are countless rewarding career opportunities for environmental studies students—some of which don't even exist yet. As those at the forefront of environmental science make discoveries, the field continues to grow and change. That's why it's essential to pursue an environmental studies degree at an institution that stays at the forefront of new technology and ideas.
When you study at a school like North Central College, you gain hands-on experience working in labs and with environmental groups that know the state of the industry, inside and out.
No matter where your future in environmental studies takes you, one thing is for sure: Your work will make it a better future for everyone.
Sources: 
U.S. Bureau of Labor Statistics. (2022, April 18). Occupational Outlook Handbook: Environmental Scientists and Specialists. U.S. Bureau of Labor Statistics. Retrieved July 6, 2022, from https://www.bls.gov/ooh/life-physical-and-social-science/environmental-scientists-and-specialists.htm
U.S. Bureau of Labor Statistics. (2022, April 18). Occupational Outlook Handbook: Environmental Engineers. U.S. Bureau of Labor Statistics. Retrieved July 6, 2022, from https://www.bls.gov/ooh/architecture-and-engineering/environmental-engineers.htm
U.S. Bureau of Labor Statistics. (2022, April 18). Occupational Outlook Handbook: Urban and Regional Planners. U.S. Bureau of Labor Statistics. Retrieved July 6, 2022, from https://www.bls.gov/ooh/life-physical-and-social-science/urban-and-regional-planners.htm
U.S. Bureau of Labor Statistics. (2022, April 18). Occupational Outlook Handbook: Conservation Scientists and Foresters. U.S. Bureau of Labor Statistics. Retrieved July 6, 2022, from https://www.bls.gov/ooh/life-physical-and-social-science/conservation-scientists.htm 
U.S. Bureau of Labor Statistics. (2022, April 18). Occupational Outlook Handbook: Zoologists and Wildlife Biologists. U.S. Bureau of Labor Statistics. Retrieved July 6, 2022, from https://www.bls.gov/ooh/life-physical-and-social-science/zoologists-and-wildlife-biologists.htm
U.S. Bureau of Labor Statistics. (2022, April 18). Occupational Outlook Handbook: Postsecondary Teachers. U.S. Bureau of Labor Statistics. Retrieved July 6, 2022, from https://www.bls.gov/ooh/education-training-and-library/postsecondary-teachers.htm 
Petro, G. (2022, March 14). Consumers Demand Sustainable Products and Shopping Formats. Forbes. Retrieved July 6, 2022, from https://www.forbes.com/sites/gregpetro/2022/03/11/consumers-demand-sustainable-products-and-shopping-formats/ 
U.S. Bureau of Labor Statistics. (2021, April 21). Education pays. U.S. Bureau of Labor Statistics. Retrieved July 6, 2022, from https://www.bls.gov/emp/chart-unemployment-earnings-education.htm
Certification. (n.d.) Society for American Foresters. Retrieved July 6, 2022, from https://www.eforester.org/Main/Certification_Education/Certified_Forester/Main/Certification/Certification_Home.aspx