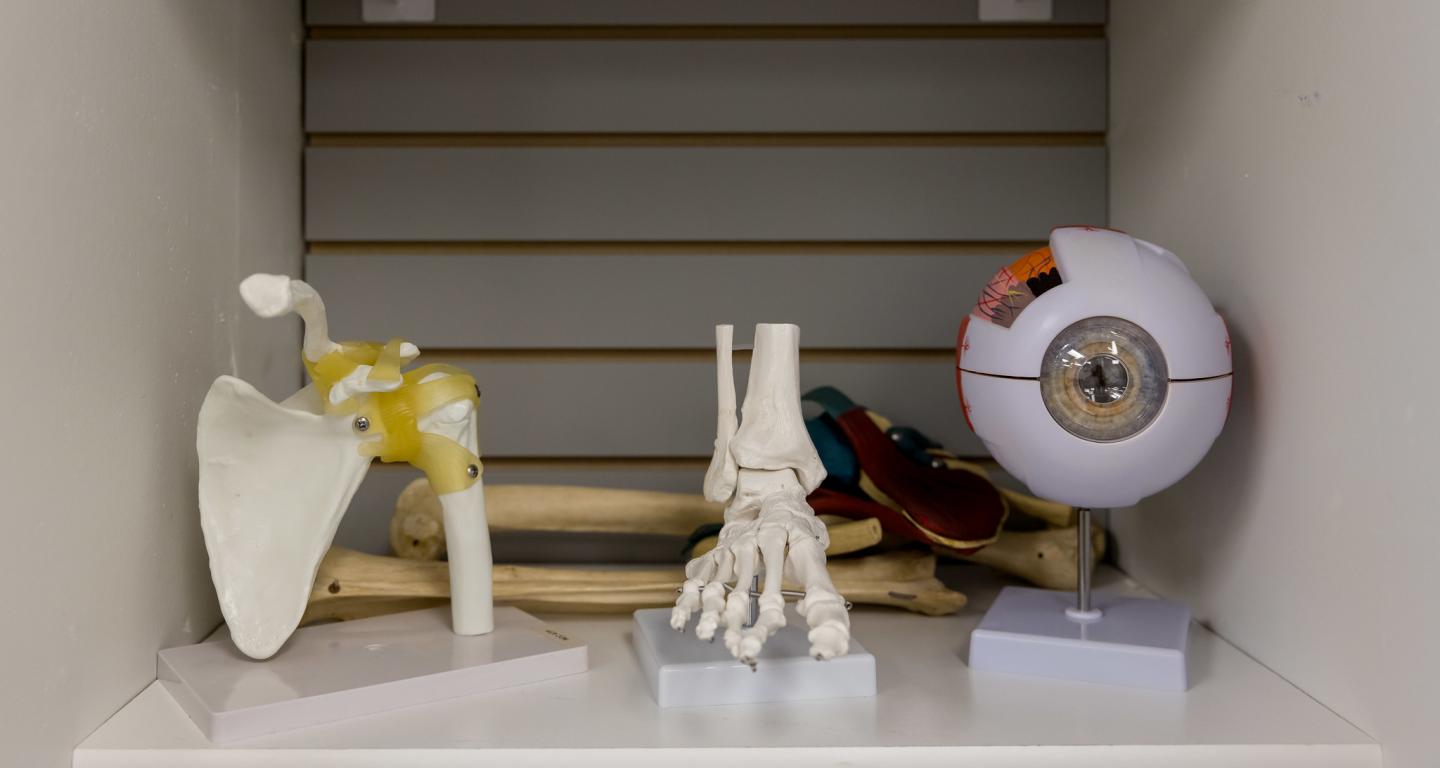 What Can You Do With a Nuclear Medicine Degree?
Feb 17, 2023
What Can You Do With a Nuclear Medicine Degree?
The field of nuclear medicine technology (NMT) is emerging as a popular field in health care that combines numerous disciplines and opens up a wealth of career opportunities. What is a nuclear medicine technologist? Professionals in NMT work alongside radiologists and x-ray technicians, using radioactivity for imaging to map out and analyze the inside of the body in great detail. Nuclear medicine technologists can reap the benefits of working in medicine while having more versatility in their career preparation. 
If you are interested in getting into health care while focusing on the sciences and learning a developing field, nuclear medicine technology might be for you. Follow along with our guide to find out what it takes to enter into the field, the kinds of work you can get into as a nuclear medicine technologist, and where you can look for nuclear medicine technologist career opportunities.
Where do Nuclear Medicine Technologists work?
Since it's not as well-known as other fields of medicine, not many people are immediately familiar with where nuclear medicine technologists do their work. There is a high demand for nuclear medicine technologists, however, so there are plenty of places to start your career.
From the Mayo Clinic to your local hospital, nuclear medicine technology is becoming more and more common and is practiced with increasing regularity alongside techniques like computed tomography, positron emission tomography (known better as the PET scan), and radiopharmaceuticals. 
It is a distinct specialty from those other fields, and patient care in numerous areas depends on having capable nuclear medicine technologists, as it can be employed in bone scans, analyzing cancer cells, monitoring organ function, and studying the heart through nuclear cardiology. All of these applications for NMT create avenues for finding rewarding work.
So, what can you do with a nuclear medicine degree after graduating? The Society of Nuclear Medicine & Molecular Imaging (SNMMI) does extensive research to help technologists find their way in the field. They wrote about where to search for a career on their website, saying, "Nuclear medicine technologists work in a wide variety of clinical settings, such as computed tomography, 
Community hospitals

University-affiliated teaching hospitals and medical centers

Outpatient imaging facilities

Public health institutions

Government and private research institutes."
Nuclear medicine technologist career opportunities
So you have an idea of places you can work as an aspiring nuclear medicine technologist. You're probably wondering exactly what job you will hold. The easiest answer is simply the field itself, as commonly with a degree in this field you will look to become a certified nuclear medicine technologist. There are alternative careers, however, that an NMT degree will open up. 
According to SNMMI, "Technologists have a wide variety of alternative career paths available, including:
Senior staff technologist

Research technologist

Technology program educator

Chief technologist

Team leader, lead or supervisor

Hospital administrator

Industry sales representative, technical specialist, or research-and-development specialist."
Other jobs include:
Molecular imaging specialist

Positron emission tomography specialist
Beyond opportunity and setting, another important aspect of careers in NMT is how comfortable having the job will make you. So how much do nuclear medicine technologists make? According to figures collected by U.S. News in 2020, nuclear medicine technologists make an average of $79,590 per year, with the lowest one quarter of salaries averaging $68,370 annually and the highest 25 percent making an average of $95,230 per year. These figures are all well above the overall U.S. national average salary of around $54,000 a year. So in addition to working in an exciting and rapidly progressing field, it's possible to make a very comfortable living in nuclear medicine technology.
Requirements
Hopefully, now you will feel comfortable with the idea of working in this field. But you likely want to know what it takes, or how to become a nuclear medicine technologist. 
According to Emily Bratcher in U.S. News and World Report, "To become a nuclear medicine technologist, you must complete an associate degree or a bachelor's degree in nuclear medicine technology. Completing a 12-month certificate program might be sufficient if you're coming to nuclear medicine as a second career in the health care field. All programs will likely contain coursework and clinical hours."
Becoming a nuclear medicine technologist requires different but similar steps depending on where you want to get work, so be sure to research what standards are in the state in which you want to work. There are commonalities in requirements, however, so here's an example path to give you an idea provided by Arwen Lynch, health programs advisor for North Central College. 
Like many colleges and universities, North Central College partners with a local hospital, Northwestern Memorial Hospital. According to the College website, "Students spend three years at North Central College, where they complete their liberal arts general education core along with prerequisite science and math courses. This is followed by a 13-month program of study (35 credits) at Northwestern Memorial Hospital. The student then graduates from North Central College with a degree in nuclear medicine technology."
The first three years cover a great deal of scientific core concepts as well as larger ideas that any technologist or nuclear medicine physician will need to be comfortable with while pursuing health professions. That includes concepts such as radioactive material and radiation, the effects on the body of radiation exposure and gamma rays, analysis of cancer cells, and more.
This program format emphasizes quickness, allowing students the chance to get finished with their degree and get into the job market sooner than other students with whom they'll be competing for positions.
"You're doing a two-year program in 13-15 months to finish … your certificate, which allows you to become certified to sit for your licensing boards and become a certified nuclear med tech," said Lynch.
Most NMT programs should set you up directly for your career by not only teaching you skills, but fulfilling your requirements for further testing. North Central's joint program with Northwestern Hospital provides you a certificate when you complete the degree, which makes you eligible for your "boards" or licensing exam. 
Newer nuclear technology programs will also have requirements that give you versatility in what area of NMT you go into with a license. As Lynch explains, "(The) nuclear medicine program (at Northwestern) also has a computed tomography (CT) component … At the end of the program, you are [eligible] to sit for the nuclear medicine technologist license and your CT license."
Start Your Career in Nuclear Medicine Technology
Regardless of where you want to work or what job you want to hold, the first step will be to get a quality education. You'll want to look carefully, as NMT may not be available as a major everywhere, or as we mentioned before, it might be part of a partnership program with a hospital or between a college and a medical school.
Colleges and universities like North Central College are a great place to start, as they deliver quality instruction from faculty with both expertise and experience in the field. North Central also offers state-of-the-art lab space and the latest equipment either on campus or at Northwestern Hospital.
To find out more about North Central's NMT program, go to their website.
Jacob Imm is the associate director of communication in the North Central College Office of Institutional Communication. He has 13 years of collegiate communications experience and has worked with hundreds of college students. He has a bachelor's degree from the University of Notre Dame and a master's degree from Northern Illinois University.
Sources:
"Technologist - Careers in Nuclear Medicine." The Society of Nuclear Medicine & Molecular Imaging, https://www.snmmi.org/AboutSNMMI/Content.aspx?ItemNumber=4139&utm 
"Nuclear Medicine Technologist Overview." Emily H. Bratcher, U.S. News & World Report, https://money.usnews.com/careers/best-jobs/nuclear-medicine-technologist. 
"Nuclear Medicine Technology." North Central College, https://www.northcentralcollege.edu/program/nuclear-medicine-technology.