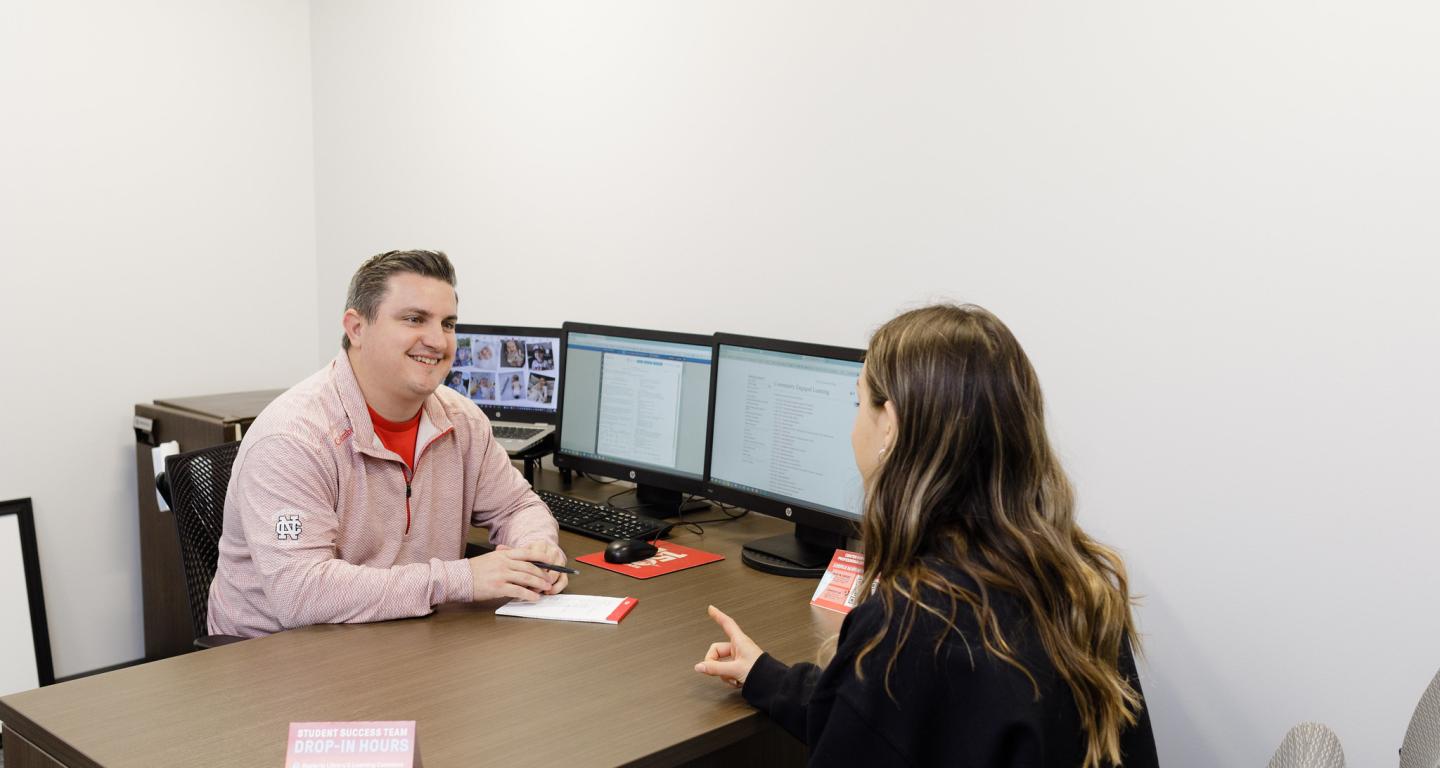 What Can You Do With a Human Resources Degree?
Reviewed by Jacob Imm
Mar 03, 2023
What Can You Do With a Human Resources Degree?
Human resources, or HR, is the hidden hand that helps businesses run smoothly by managing an organization's most important asset: its employees. 
With human resources degrees, you can put your people skills to work as a cheerleader and coach for employees at every level, from interns and admins to managers and executive staff. 
Whether you're just starting to explore this field or will soon be gaining work experience, you'll want to find out all the unique ways you can apply your skills as a human resources management graduate and make the most of your degree.
What Do Human Resources Professionals Do?
A human resources specialist works cross-collaboratively across departments and with external contacts to hire, onboard, and manage employee relations. They often also manage benefits like health insurance, retirement planning, and compensation. 
With the right work experience, education, and human resources certifications, the HR field has a clear path for career growth and advancement opportunities. Job titles for HR specialists as you climb the corporate ladder could include:
Human Resources Assistant

Human Resources Generalist

Human Resources Manager

Director of Human Resources

Chief Human Resources Officer

Vice President of Human Resources
Best Jobs For Human Resources Graduates
Aside from the titles we've mentioned above, it can help to ask more specifically—what can you do with a human resources degree? Depending on your interests and expectations of a human resources salary, there's a wide range of paths you can take as you begin your career. Whether you prefer to do a little bit of everything as an HR generalist or you'd like to be an expert in an employment niche, there's an HR job for every interest.
Compensation and Benefits
While employees might be passionate about their chosen field, at the end of the day they're working to be paid. As a payroll specialist, you'll process and oversee the compensation of every employee in your organization, monitoring time clock punches, salaries, and ensuring they receive correct, on-time pay. 
Benefits specialists, on the other hand, administrate and are the employee contact for employment perks like:
Health insurance

Wellness programs

401k retirement plans
Depending on the organization's size, you might find the two roles combined into one position that oversees all compensation and benefits. 
Diversity, Equity, & Inclusion
More and more organizations are identifying the importance of diversity and inclusion policies in creating and maintaining an equitable workspace where employees feel safe and seen. If you have a passion for justice and equality in the workplace, you might want to consider a job as a Diversity, Equity, and Inclusion Specialist. 
Many new positions devoted to the management, monitoring, and support of institutional diversity, equity, and inclusion are being created. The job posting site Indeed.com notes that their DEI postings rose an incredible 123% between May 2020 and September 2020, making it an HR field with incredible growth potential.
Job Analysis 
Pursuing a career as a job analysis specialist will draw on your knack for research and analytical skills while putting your human resources degree to work. You'll compile and analyze data for your employer to ensure they're:
Keeping up with current compensation trends

Correctly classifying employees and job types

Crafting clearly defined job descriptions
Labor & Relations
If labor laws, worker's compensation, and union negotiations sound like your forte, consider focusing your career prospects on positions in labor and employee relations. These positions may include titles such as labor relations specialist or manager of labor relations. 
In this role, you'll be delving deep into the details of contracts, laws, and collective bargaining agreements, ensuring compliance and mediating complaints.
Recruitment and Talent Acquisition
Whether it's scanning through hundreds of resumes and applications, scheduling and conducting interviews, or crafting compelling job postings, finding and retaining a skilled and dedicated workforce is a huge and crucial task for any organization.
As a recruiter or talent acquisition specialist, you'll help connect qualified candidates to positions that are the best fit for their skills. Recruiters can work in-house or with contracted executive search firms (or headhunters) that specialize in executive-level recruitment and placement.
Training and Development 
With a focus on educating and empowering employees to excel in their positions, working as a training and development specialist involves duties such as:
Planning and implementing training materials for new hires

Developing courses to increase the knowledge and skills of an organization's workforce

Creating programs to enhance professional development
Depending on the size and type of the business or organization, you could find an internal position or pursue a job at a firm that specializes in training and development. More and more businesses are understanding the importance of human resource development opportunities for their employees, meaning that opportunities in this HR specialty could be plentiful. According to the BLS, the 10-year job outlook for the addition of new training and development specialist positions is projecting above average at 8%.
What Industries Can You Work In with a Human Resources Degree?
One of the most exciting parts of working in human resources is having skills that are utilized across nearly every industry sector, from media and manufacturing to entertainment and engineering. You could just as easily find yourself recruiting developers for a Fortune 500 tech company as onboarding seasonal employees for a summer festival. 
In other words, if an industry has employees, they have a need for an HR specialist.
The strong business background of a human resources degree also makes for an easy transition to other business administration or management positions that value your communication, leadership, analytic, and organizational skills. Working effectively with people is a highly desirable transferable skill that you'll most certainly master with an HR degree. 
Find Your Niche at North Central College
With a wide array of job options available in the human resources field, earning a human resources degree will provide field-specific knowledge to give you a well-prepared foot in the door as you hang up your cap and gown to enter the workforce. 
Consider a degree in human resource management from North Central College to help you reach your HR career goals. Our specialized degree program combines a strong liberal arts background with focused business, management, and human resource classes for a well-rounded education to lead you forward on your people-centric career path. 
Jacob Imm is the associate director of communication in the North Central College Office of Institutional Communication. He has 13 years of collegiate communications experience and has worked with hundreds of college students. He has a bachelor's degree from the University of Notre Dame and a master's degree from Northern Illinois University.
Sources: 
Compensation, Benefits, and Job Analysis Specialists : Occupational Outlook Handbook: U.S. Bureau of Labor Statistics. (2022, September 8). https://www.bls.gov/ooh/business-and-financial/compensation-benefits-and-job-analysis-specialists.htm
Human Resources Specialists : Occupational Outlook Handbook: U.S. Bureau of Labor Statistics. (2022, September 8). https://www.bls.gov/ooh/business-and-financial/human-resources-specialists.htm
Jobs in Diversity, Inclusion and Belonging Have Risen 123% Since May—Here's How To Get One. Indeed. (n.d.). https://www.indeed.com/career-advice/finding-a-job/diversity-inclusion-and-belonging-jobs-rise
Labor Relations Specialists : Occupational Outlook Handbook: U.S. Bureau of Labor Statistics. (2022, September 8). https://www.bls.gov/ooh/business-and-financial/labor-relations-specialists.htm
Human Resources Job Titles: Ultimate Guide To HR Career Ladder. People Managing People. (2022, November 23). https://peoplemanagingpeople.com/articles/human-resources-job-titles/
Tapado, C. (2022, June 23). Defining Your HR Career Path (And How To Get To The Top). Payscale - Salary Comparison, Salary Survey, Search Wages. https://www.payscale.com/compensation-trends/hr-career-paths/
Training and Development Specialists : Occupational Outlook Handbook. U.S. Bureau of Labor Statistics. (2022, November 16). https://www.bls.gov/ooh/business-and-financial/training-and-development-specialists.htm
What Can I Do With a Human Resource Management Degree? Indeed. (n.d.). https://www.indeed.com/career-advice/finding-a-job/what-can-i-do-with-a-human-resource-management-degree
What You Can Do With a Human Resources Degree? (n.d.). U.S. News & World Report. https://www.usnews.com/education/best-graduate-schools/articles/what-you-can-do-with-a-human-resources-degree