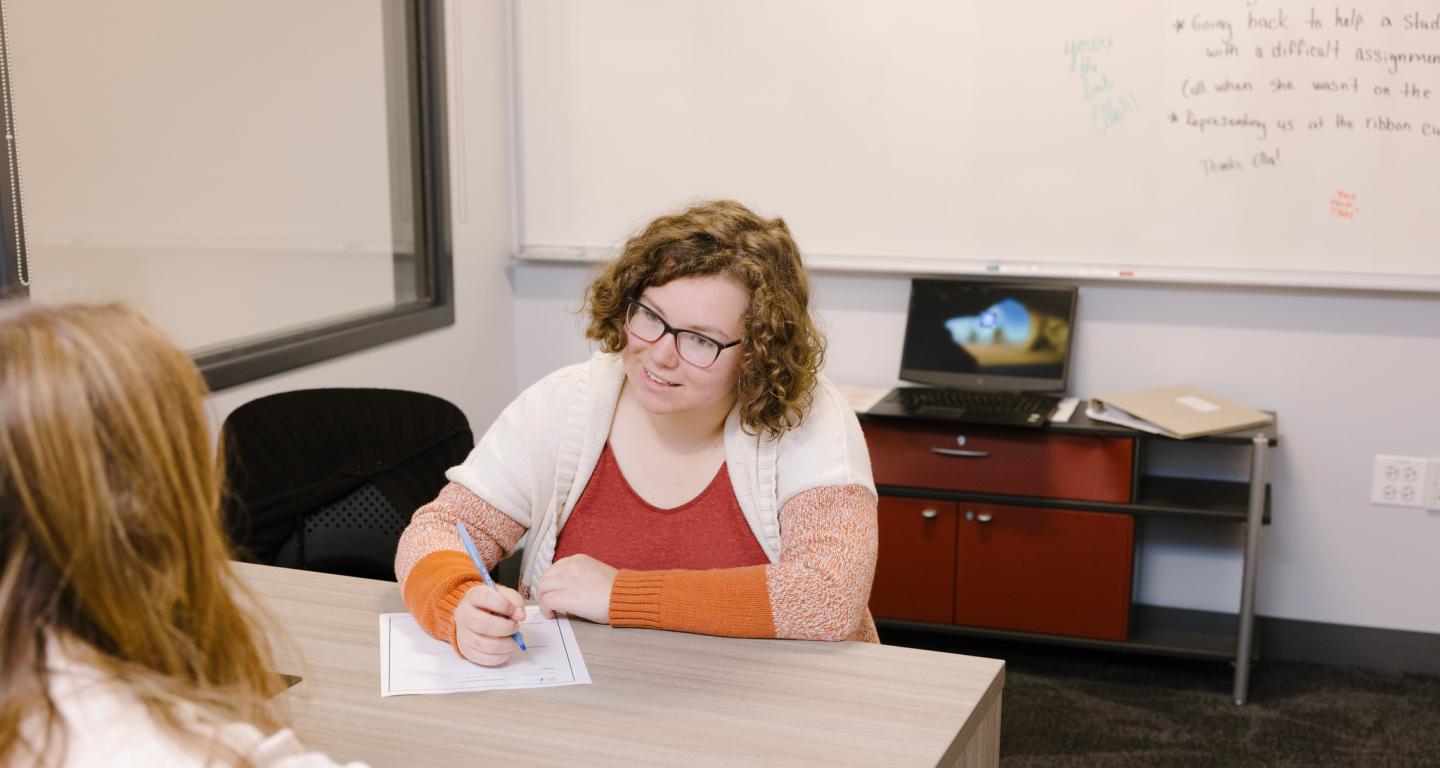 5 Human Resources Degrees
Reviewed by Jacob Imm
Mar 15, 2023
5 Human Resources Degrees to Advance Your Career
A thriving workforce is the most essential component of a successful business or entity. For an organization to be effective, it needs the right people in the right roles, and it needs them to feel supported and motivated to perform their best. 
Human resources (HR) makes that possible. HR professionals manage and optimize the people side of the business, ranging from hiring and training to handling employee relations and conflicts. 
If you excel in interpersonal communication, have strong emotional intelligence, and are able to solve problems on the fly, there are countless career opportunities within the world of HR with an HR salary to match. Today, we'll explore five different human resources degrees that could help you pursue that calling.
#1 Bachelor's Degree in Human Resource Management
A human resource management degree is a program specifically designed to prepare graduates for employee management roles within private and public sector organizations. This makes it a prime choice if you have your heart set on a career in HR.
In this course of study, students will learn the legal, theoretical, and practical aspects of the talent side of the labor market. From hiring to firing, the human resource management program can cover a wide range of topics, including employment law, compensation and benefits, training and development, and employee relations. Ultimately, this degree will teach students how to identify and meet the needs of an organization's workforce.
So, what can you do with a human resources degree? With a degree in human resource management, graduates may go on to work in a variety of settings, such as large corporations, small businesses, government agencies, and non-profit organizations. There, they may take on a role such as a human resource manager, recruiter, training and development specialist, and more. Or, they could go on to pursue an MBA, MA in Industrial Relations, or an MA in Industrial and Organizational Psychology to help them develop higher skills and potentially advance to leadership roles in HR.
Core Course Requirements
To graduate with a B.A. in HR Management, students usually must complete the following course requirements: 
Globalization and Society

Financial Accounting

Managerial Accounting

Business Law and Ethics

Business and Economics Statistics

Business Strategy

Principles of Microeconomics

Principles of Macroeconomics

Corporate Finance

Management and Organizational Behavior

Principles of Marketing
Human Resource Management Courses
In addition, majors may need to complete all of the following courses with a special focus on human resource management: 
Human Resource Management

Training and Development

Staffing and Employment Law

Compensation and Performance Management
As well as select one of the following: 
Intercultural Communication

International Human Resource Management

Marketing Research

Industrial/Organizational Psychology

Personality Psychology
#2 Bachelor's Degree in Communication Studies
A communication studies degree focuses on human communication in all of its various forms, including verbal, nonverbal, written, and digital. While a communications studies degree can benefit students heading into many different fields, it's also an excellent path forward for those interested in the communications side of human resources. This human resources degree is typically designed to help students develop excellent oral, written, and nonverbal communication skills—all crucial skills for an HR professional.
A communications degree may cover argumentation and debate, rhetoric and public discourse, global media in the digital age, and more. Students will graduate from the program equipped with the communication skills they need to excel in human resources as well as a number of other occupational pursuits, including sales, marketing, advertising, writing, and politics.  
Core Course Requirements
To graduate with a B.A. in Communication Studies, students must typically complete a number of core course requirements as well as electives and optional supplementary courses. While the exact course titles may vary depending on the school you attend, majors often must complete all of the following core courses: 
Introduction to Public Speaking 

Global Media in a Digital Age

Argumentation and Debate

Advanced Public Speaking

Rhetoric and Public Discourse

Intercultural Communication

Persuasion Theory

Communication Theory and Research
Electives
Alongside their primary coursework, majors may also need to select two courses from the following electives:
Interpersonal Communication

Group Interaction

Introduction to Public Relations

Business and Professional Communication
As well as one course from these advanced electives:
Organizational Communication Theory

Freedom of Expression

Public Relations Strategy

Health Communication

Gender, Sexuality and Mass Media

Seminar in Communication
Some degree programs also require students to demonstrate competence in a foreign language. 
Supplementary Courses
To bolster their communications skills with a strong foundation in humanities and critical thinking, majors may also need to take eight credit hours from the following:
Greek and Roman History and Historians

Ethics

Professional Ethics

Logic and Critical Thinking

Writing Commentary and Cultural Criticism: The Public Intellectual
#3 Bachelor's Degree in Organizational Communication 
An organization is an engine driven by constant communication—both internal and external. To be successful, everyone from the C-suite down must communicate clearly and positively. 
A bachelor's degree in organizational communication usually focuses on how communication flows in a diverse organizational context. During their courses, students learn how to analyze organizational communication and develop messaging skills needed to facilitate effective dialogue and decision-making. 
While the specific courses can help direct a student's path, this type of program can prepare graduates for key career opportunities in a variety of fields, including: 
Human resources

Internal corporate communication

Training and development

Media and community relations

Public relations

Sales and marketing

Customer service

Community advocacy

Technical communication

Management
To customize their studies for any one specific field—such as human resources—students may also pursue a minor in order to channel higher education benefits and set themselves up for success later on.
Core Course Requirements
To graduate with a B.A. in Organizational Communication, students usually must complete the following course requirements—some of which may overlap with the coursework for a human resources management degree or communications degree:  
Global Media in a Digital Age

Group Interaction

Business and Professional Communication

Rhetoric and Public Discourse

Organizational Communication Theory

Advanced Organizational Communication
Students may also be expected to achieve a certain level of proficiency in a foreign language and take courses in writing and professional ethics.
Other Communications Courses
To build advanced skills in organizational communication, students are typically expected to select one of the following classes: 
Interpersonal Communication

Introduction to Public Relations

Argumentation and Debate

Advanced Public Speaking
As well as two of the following classes: 
Intercultural Communication

Freedom of Expression

Public Relations Strategy

Persuasion Theory

Health Communication

Gender, Sexuality and Mass Media

Seminar in Communication

Communication Theory and Research

Seminar in Communication

Internship Study

Independent Study
#4 Minor in Conflict Resolution
Conflicts and issues naturally arise within groups and organizations—and it's often up to a human resource specialist to help solve them. While coursework in human resources and communications is vital for students entering this field, you can fortify your professional skills with a minor that's sure to serve you well.
Conflict resolution is the process of managing and resolving such issues and identifying the sources of the conflict. A conflict resolution major or minor program teaches students organizational leadership, ethics, and values skills that they can use to improve relationships, drive productivity, and foster a positive work environment. 
Courses in this field of study generally focus on developing negotiation, mediation, and interpersonal communication skills that you can one day use as a human resources specialist, expert mediator, social worker, or corporate professional. 
Minor Requirements
To obtain a minor in conflict resolution, students must complete a minimum of 20 credit hours in coursework chosen from a set list of requirements. Courses may include: 
Design Thinking for Social Impact

Conflict Resolution

Ethnic and Religious Conflict Resolution

Conflict Resolution Practicum

Professional Ethics
#5 Master of Business Administration Specializing in Human Resources Management 
For students who want to take their interpersonal communication and business acumen to the next level, a Master of Business Administration (MBA) with a specialization in Human Resources Management could be an exceptional next step.
So, how does an MBA specializing in HR Management differ from the standard MBA? As Debra J. Cohen, Chief Knowledge Officer of the Society for Human Resource Management, advises, "An MBA will give you a very broad business background. You will be required (at most schools) to take courses in all areas of business, such as accounting, marketing, finance, management, statistics, etc. You will be able to take at most, 4 maybe 5 courses in HR."
On the other hand, Cohen notes, a master's degree in human resources management is "much more focused to HR. It is usually shorter, 36 to 48 credits. Most of your courses will be in HR or in a related discipline."
Thus, while a standard MBA may equip you with general advanced business administration skills, an MBA specializing in Human Resource Management can prepare you with the specific, advanced knowledge and coursework you need to become a leading human resources manager.
Core Course Requirements
A human resources MBA usually consists of a core set of business fundamental classes, business administration classes, and human resource management classes. As you pursue your MBA, core course requirements may include:
Data Analytics for Managers

Management - Organizational Behavior

Applied Managerial Marketing

Strategic Management

Financial Management
In addition, you'll need to complete advanced coursework in business administration, such as:
Managerial Economics

Global Business

Entrepreneurship and New Venture Strategy

Global Supply Chain Design and Management
Finally, MBA candidates will need to select from a number of courses that focus specifically on matters related to human resource management, including:
Strategic Human Resource Management

Recruitment and Selection

Workforce Training and Development

Compensation and Benefits
Advance in Human Resources with a Degree
A degree in human resources can provide a host of benefits to students interested in working closely with people. An HR degree prepares students for a wide range of career options, provides the skills they need to thrive in their future positions, and may help them advance their careers once on the job. 
If you're seeking a degree program to help prepare you for a path in human resources, consider exploring your options at North Central College. Our degree programs were designed and taught by professionals with decades of hands-on experience to draw upon—with the aim of equipping students to enter the workforce and make an immediate impact on any organization they join.  
To discover more about our HR majors, minors, and advanced degrees, contact us today.
Jacob Imm is the associate director of communication in the North Central College Office of Institutional Communication. He has 13 years of collegiate communications experience and has worked with hundreds of college students. He has a bachelor's degree from the University of Notre Dame and a master's degree from Northern Illinois University.
Sources: 
Human Resource Management. Human Resources Programs Chicago, IL | North Central College. (n.d.). Retrieved December 21, 2022, from https://www.northcentralcollege.edu/program/human-resource-management  
Communication Studies. Human Resources Programs Chicago, IL | North Central College. (n.d.). Retrieved December 21, 2022, from https://www.northcentralcollege.edu/program/communication-studies 
Organizational Communication. Human Resources Programs Chicago, IL | North Central College. (n.d.). Retrieved December 21, 2022, from https://www.northcentralcollege.edu/program/organizational-communication 
Conflict Resolution. Human Resources Programs Chicago, IL | North Central College. (n.d.). Retrieved December 21, 2022, from https://www.northcentralcollege.edu/program/conflict-resolution 
MBA in HRM vs. master's in HRM: Human resource management degree programs. The Society for Human Resource Management. (2022, December 7). Retrieved December 21, 2022, from https://www.onlineeducation.com/business/faqs/mba-hrm-vs-masters-in-hrm