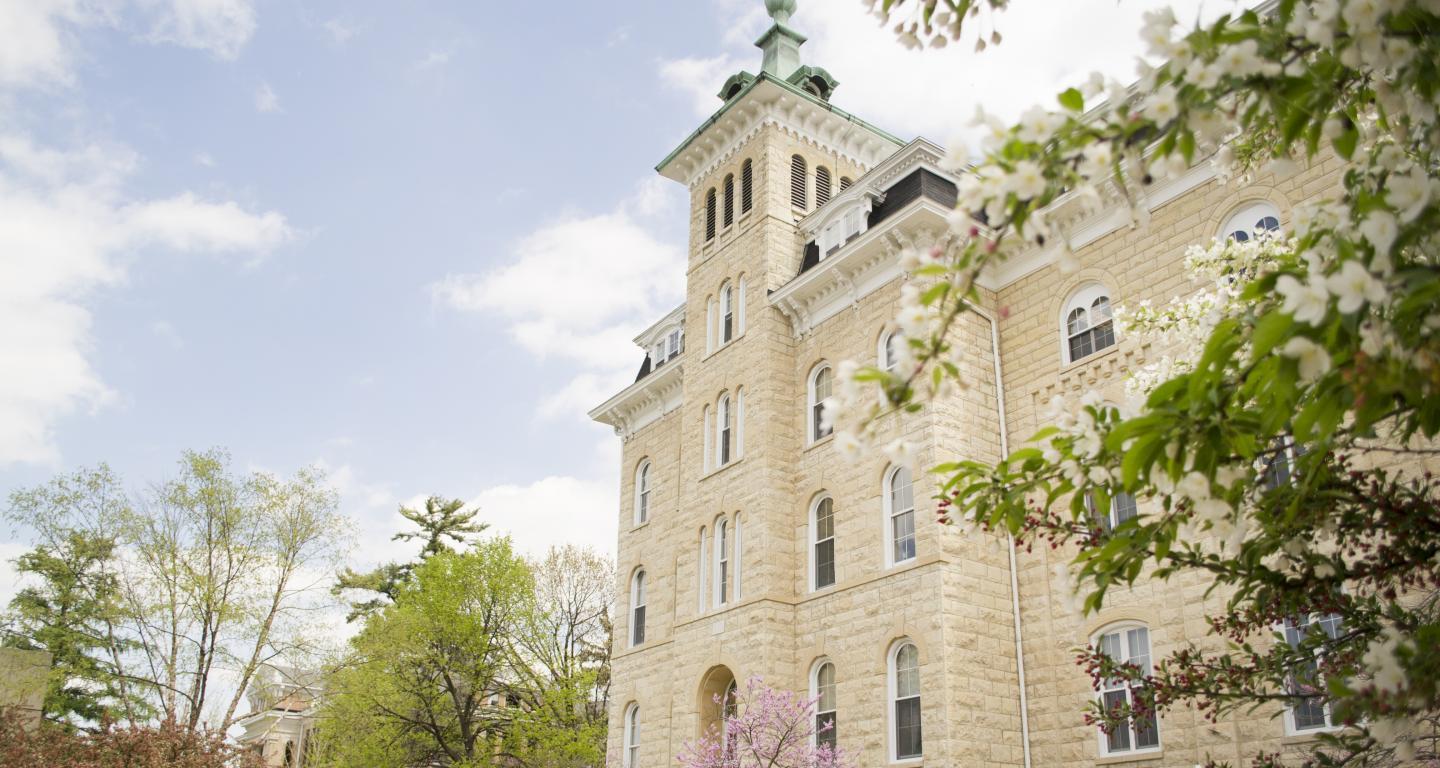 College of Arts & Sciences
Conflict Resolution
Why pursue a conflict resolution degree at North Central College?
A conflict resolution minor offers a one-of-a-kind leadership, ethics and values skillset that stands out. Anyone who works with others will face the need for conflict resolution, making it a highly important skill in leadership and business. This program will make you a sought-after addition to any organization.
At North Central College, you'll master negotiation and interpersonal communication skills, explore the field of alternative dispute and examine social impact. This program will prepare you for graduate school or a wide range of careers like a professional mediator, human resources professional, attorney, social worker or corporate professional.
IF YOU ARE INTERESTED IN
Problem-solving complex internal communication issues
Mastering negotiation and dispute resolution
Mediating between individuals or groups within organizations
then a minor in CONFLICT RESOLUTION might be for you.
Why study conflict resolution at North Central College?
In the Classroom
Coursework topics:
Business and Professional Communication
Business Law
Conflict Resolution
Ethnic and Religious Conflict Resolution
Intercultural Communication
Interpersonal Communication
Law
Philosophy of Law
Professional Ethics
Urban problems
Beyond the Classroom
As a conflict resolution minor, you can:
Apply for internships and jobs through robust faculty and alumni networks or the Center for Career and Professional Development.
Gain valuable experience by interning in North Central's Dispute Resolution Center, which provides mediation and consulting services to students and the community through its Peer Mediation Program.
Apply for membership to the national Blue Key Honor Society, which recognizes exemplary leadership.
Develop your personal and professional leadership skills through the NCC Lead.
Apply for a Richter Grant to fund original research anywhere in the world, or a Mironda K. Heston Scholarship to fund human rights and service projects.
Present the findings of your research at the College's Rall Symposium for Undergraduate Research.
Take advantage of numerous leadership opportunities through student government and other campus organizations.
Pursue a five-year bachelor's/master's program in leadership studies or consider the College's Master of Leadership Studies degree after graduation
Conflict Resolution Minor
This minor offers students applied interdisciplinary and pre-professional preparation to engage in a variety of conflict resolution models including negotiation, mediation and facilitation. Additionally, it complements academic majors in a variety of disciplines in which students may seek graduate education, including law, political science, psychology and human resources.
For additional information and courses in this program, see Leadership, Ethics and Values.
Minor Requirements
A minimum of 20 credit hours, including:
Conflict Resolution Internships and Jobs
A North Central education integrates career preparation with rich academic study. Our faculty encourages you to refine and apply your knowledge in an interconnected world. Here you'll learn to think independently and work globally to solve problems and lead.
Internships
Intern, Dispute Resolution Center, North Central College
Intern, Court Appointed Special Advocates (CASA), Geneva, IL
Intern, law offices of Jeffrey Knuckles, Naperville
Intern, Sears Roebuck Office of Professional Ethics, Hoffman Estates, IL
Graduate Schools
Recent graduates of conflict resolution have been accepted at:
Hamline University
Pepperdine University
University of Missouri
DePaul University College of Law
Careers
Recent graduates of conflict resolution include:
Professional mediator
Human resources professional
Private attorney
Corporate or higher education professional
Family counselor
School social worker
 
Invest in your future
Choosing the right college is a big decision. Don't make it alone. North Central's admission and financial aid team is here to help you design a financial aid solution that works best for you and your family.
Merit scholarships, grants, loans, campus employment - these are just some of the resources available to you. Over 95 percent of students and 100 percent of all eligible students receive aid. Let our team partner with you in finding the best value for your education.
Learn more about financial aid and costs for North Central College
Apply to North Central College
The first step to becoming a North Central student is reading the application instructions specific to you. Find out everything you need to know about applying by selecting the group you belong to below.