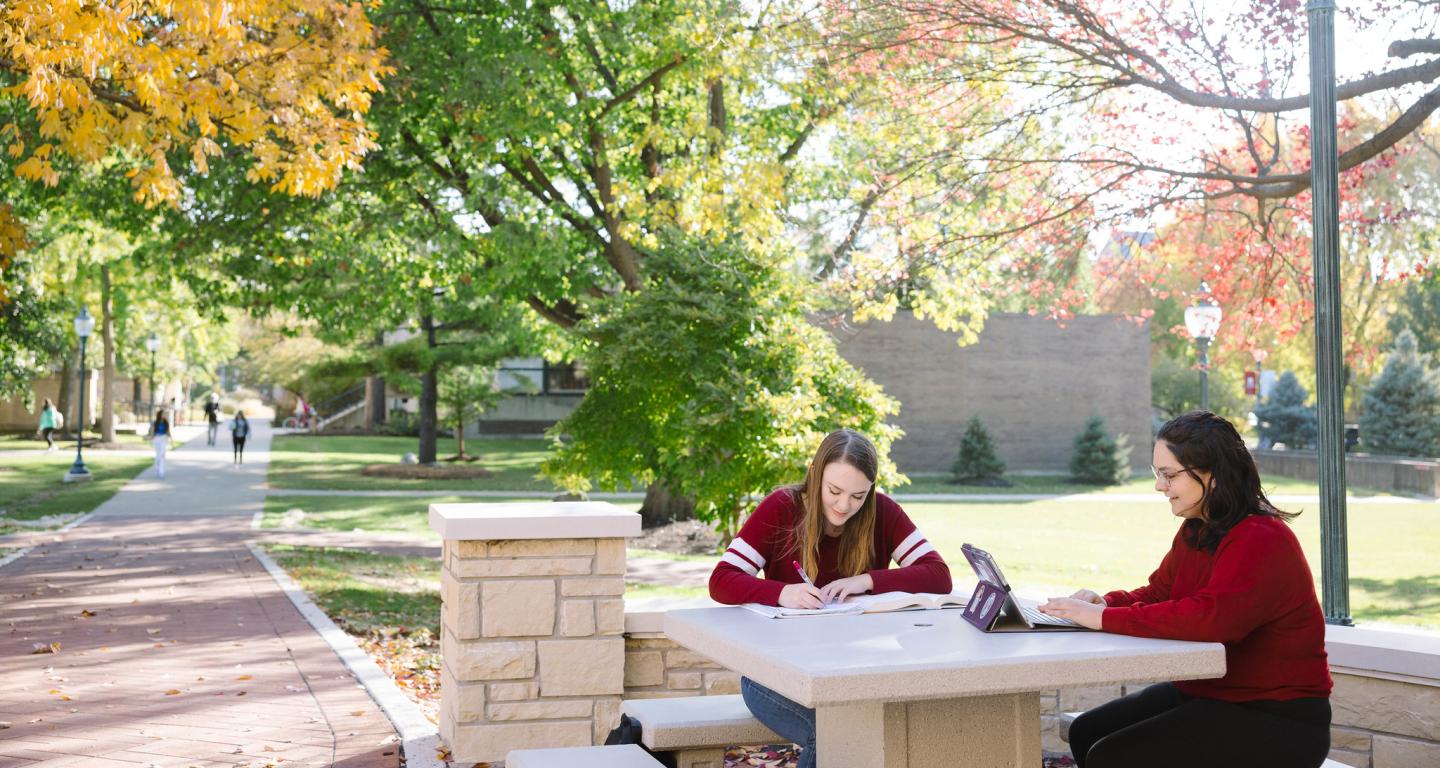 3 Human Resource Certifications
Mar 08, 2023
3 Human Resource Certifications to Get
The workplace has been rapidly transformed in a relatively short span of time, and labor relations have evolved significantly.
The COVID-19 pandemic ushered in dramatic changes in how we work, making remote engagement and collaboration far more common, to the point where many organizations don't foresee returning to full-time, in-person work anytime soon.
At the same time, there has been an acceleration toward greater diversity and inclusiveness in the workplace, as well as greater awareness of worker harassment and rights, and a growing focus on flexibility, wellness and mental health. Finally, a reshaped economy and labor force have contributed to massive shifts in the availability of workers and their leverage, whether during hiring or on the retention front. Because of these changes, the role of an HR professional is even more crucial.
All of this has challenged the field of human resource (HR) management to reevaluate and, in some cases, reimagine. Even people who have worked in the field for a long time are finding there are new topics, technologies, and skills to lean into and learn regarding how employees are hired, trained, promoted, and managed, as well as what benefits packages look like. 
THE FUTURE OF HR MANAGEMENT
The importance of HR is undisputed, whether in the private or public sectors. According to the Bureau of Labor Statistics Occupational Outlook Handbook, employment of both human resources managers and training and development managers is projected to grow 7 percent from 2021 to 2031, while employment of corporate training and development specialists is projected to grow 8 percent.
However, those titles may not be the best indicators of what possibilities exist for those working, or soon to be working, in the human resource management field. Writing for Harvard Business Review months after "the new normal" began, authors Jeanne C. Meister and Robert H. Brown unveiled research identifying more than 60 new types of human resources jobs as an outgrowth of the "reset moment for HR" that the 2020s represent.
Meister and Brown compressed that list into a more concise one—describing 21 HR jobs of the future, including several that are entirely new positions. They also made a case for how the role of HR has escalated in importance within organizations, stating: "Just as CFOs have greatly increased their scope since the 2008 financial crisis, CHRO's (Chief Human Resources Officers) now have that same opportunity to become central C-suite players."
HOW TO FURTHER YOUR HR CAREER
How do you adjust to such massive change and invest in your own future to prepare yourself to succeed in the new landscape of human resources management? Of course, you'll need relevant human resources degrees to become a human resources professional. Another way to boost professional development is to acquire the right human resources certification for your desired position. 
Whether you are new to the field or a mid-career professional, one way to pivot is through self-improvement by earning industry-recognized certification in one or more areas.
What can you do with a human resources degree or certification? With many options from which to choose, it can be unclear how best to proceed in choosing the kind of certification that best match your goals. Another consideration is time and cost. Some employers may require, and therefore even pay for, their human resource managers to gain certain certifications. Or you may choose to pursue certification on your own.
FOUR REASONS TO PURSUE HUMAN RESOURCE CERTIFICATIONS
The benefits of obtaining HRM certification can depend on your industry. Payscale found that, in general, having an HR credential is beneficial from a pay perspective and a career advancement perspective.
According to John Duval, writing for the blog published by Fuse Workforce Management, there are four reasons to get certified:
Become more hirable.

Increase human resources salary. 

Advance your career. 

Develop and enhance essential skills.
3 TYPES OF HUMAN RESOURCE CERTIFICATIONS
These are some of the most common HR certifications. Which HR certificate should you acquire first? You can tackle these in any order you choose, however, each human resources certification has eligibility criteria and requirements for maintaining certification after initial passage of the credential exam.
#1: Certified Professional in Learning and Performance (CPLP)
In Business News Daily, contributing writer Mary Kyle writes that most employers look for a combination of human resource (HR) and training-based certifications. The ATD Certification Institute is the credentialing arm of the Association for Talent Development (ATD). It's Certified Professional in Learning and Performance (CPLP) certificate validates a candidate's skill across six foundational competencies (personal, interpersonal and business skills, technology literacy, global mindsets and industry knowledge) along with 10 additional areas of expertise or AOEs. AOEs include knowledge management, managing learning programs, learning impact evaluation, learning technologies, training delivery, instructional design, performance improvement, change management, coaching and integrated talent management. To earn the CPLP, candidates must pass both a knowledge-based and skills exam.
Who is it for?
CPTD candidates must have at least five years of related work experience and should have deep knowledge and experience applying the principles for enhancing employee talent development. 
#2: Professional in Human Resources (PHR)
According to research, Kyle lists the Professional in Human Resources (PHR) from the HR Certification Institute (HRCI) as the most requested certification, according to job board numbers. The PHR professional understands the logistics involved in turning plans into reality and implementing organization programs (or training) and solutions. PHR responsibilities may be localized to a departmental level rather than the entire corporate organization. To earn the credential, candidates must pass a single exam.
Who is it for?
Candidates must meet one of the following education and experience requirements:
A high school diploma plus four years of professional HR experience

A bachelor's degree plus two years of professional HR experience; or

A Master's degree plus one year of professional HR experience.
#3: Senior Professional in Human Resources (SPHR)
Kyle points to HRCI's Senior Professional in Human Resources (SPHR) certificate and the second most in demand. The SPHR targets senior practitioners who are well-versed in all facets of HR. SPHR credential holders are typically engaged in planning, designing, and creating policies, goals, and programs at the organizational level. To earn the SPHR, candidates must pass a single exam.
Who is it for?
To fulfill the prerequisite requirements, candidates must possess a:
Master's degree plus four years of HR experience; or

Bachelor's degree plus five years of HR experience; or

High school diploma plus seven years of HR experience
KEEP UP ON HR TRENDS
In weighing HR certification options, besides your own role, organization and interests, it may be helpful to take into account wider trends. The past few years were transformative. Now where are we headed— what emerging or evolving issues will we be navigating, challenging, and experiencing? Francesca Di Meglio on HR Exchange Network discusses some of those possibilities, including gamification, the metaverse, self-care, and algorithmic HR. In another article on the site, she declares that 2022 was "the year of the employee, inflation, economic uncertainty, and Human Resources leaders as workplace transformers." 
BEYOND CERTIFICATION: EARNING A NEW OR SECOND DEGREE
If you are working in HR but did not yet earn a bachelor's degree, it's never too late to go back. Look for a human resources program like the one at North Central College through our School of Business and Entrepreneurship. If you already have an undergraduate degree, other options are to pursue a graduate an MBA or a specialized master's degree. For example, North Central offers an MA of Industrial Relations and an MA of Industrial and Organizational Psychology.
If the past few years have taught us anything, it's that no one can predict the future. Likewise, jobs that are "hot" today may not be tomorrow—or skills that we cannot even imagine now could be in great demand decades from now.
As you consider pursuing professional development and continuing education, remember that some skills are always in demand: creativity, collaboration, communication, and problem solving, for example. A school like North Central delivers a business education grounded in the liberal arts, which prepares you for an array of roles, current or not yet conceived, all with the purpose to develop principled leaders engaged in an evolving, global society. 
According to Ursula Pawlowski, visiting assistant professor of management at North Central, "North Central provides students real world case studies, simulations, and hands-on, action learning projects, (all of) which prepares students for what they will experience in the workplace. Students also complete informational interviews with industry professionals to learn about the HR profession and the different paths available to advance in HR. Students have the opportunity to be a leader, follower, contributor, researcher, and reviewer."
BE PART OF THE SOLUTIONS
Di Meglio writes that many HR professionals say today's HR challenges are opportunities to redesign the workforce and the definition of work. If you're looking to make the most of this moment, you can be part of the solutions that impact lives for generations to come. Never forget that the "H" in "HR" stands for "human." You likely chose this path because you are a "people person." Keep your sights on why you chose HR and find the resources and people to support you as you as you continue along the path.
Kim MacGregor is the editorial director and executive speechwriter in the North Central College Office of Communication. She has decades of experience as a communication strategist and writer for journalism, marketing, and nonprofit advancement. She holds a bachelor's degree in journalism from Marquette University.
Sources:
Bureau of Labor Statistics, U.S. Department of Labor, Occupational Outlook Handbook, www.bls.gov/ooh/.
Bureau of Labor Statistics, U.S. Department of Labor, Occupational Outlook Handbook, Human Resources Managers, at www.bls.gov/ooh/management/human-resources-managers.htm.
Di Meglio, Francesca. "10 HR Trends for 2023," Dec. 7, 2022, and "Best HR Stories of 2022. HR Exchange Network,  www.hrexchangenetwork.com.
Duval, John. "Should you get an HR certification? Which one?" March 19, 2019. Fuse Workforce Management. www.fuseworkforce.com/blog. 
Kyle, Mary. "5 Great Corporate Training and Development Certifications." Business News Daily, Oct. 11, 2022. www.businessnewsdaily.com/10658-best-corporate-training-development-certifications.html.
Meister, Jeanne C. and Brown, Robert H. "21 HR Jobs of the Future." Harvard Business Review, August 12, 2020. www.hbr.org/2020/08/21-hr-jobs-of-the-future.
Payscale. "HR Certifications: How They Impact Pay and Career Trajectory — 2018 U.S. Edition." www.payscale.com.