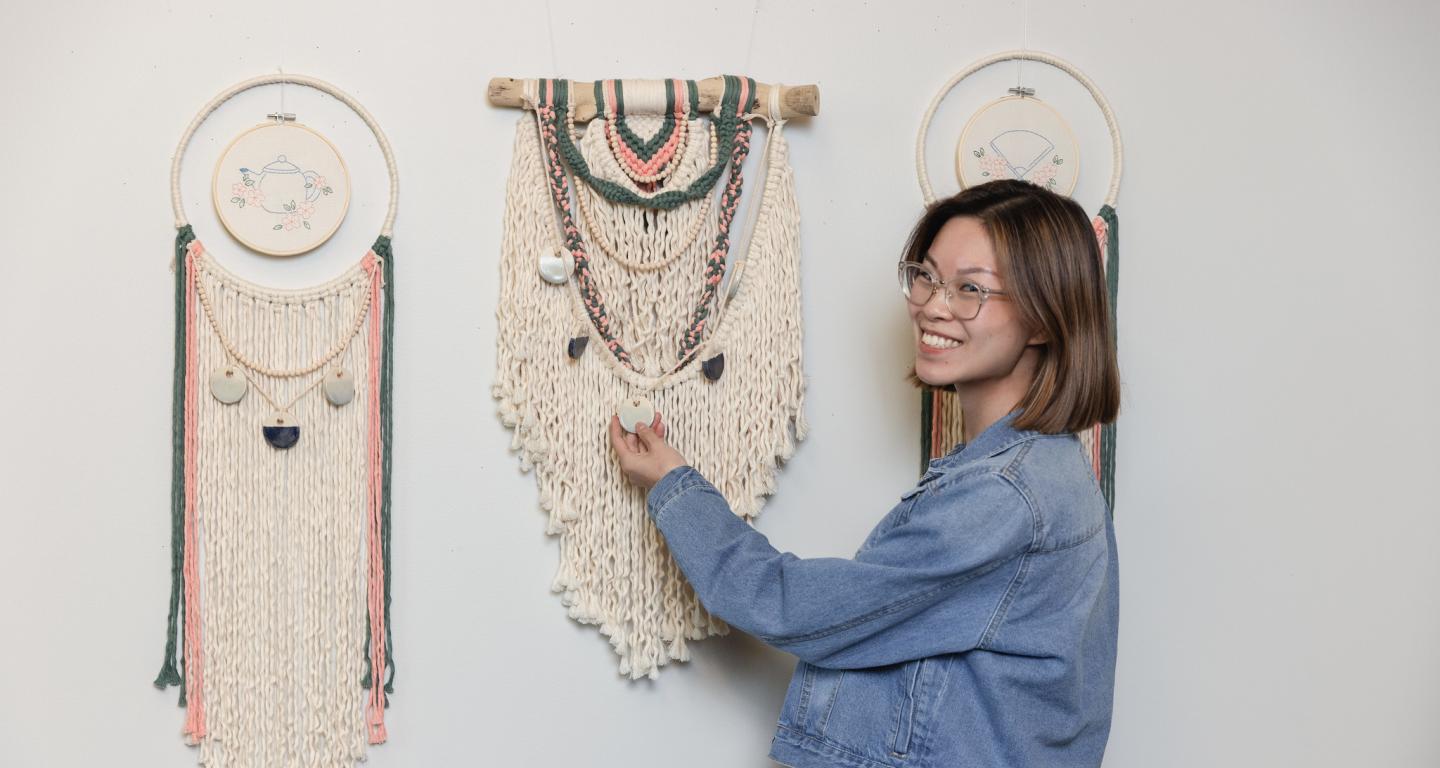 What Can You Do with an Art Education Degree?
Reviewed by Jacob Imm
Mar 17, 2023
What Can You Do with an Art Education Degree?
If you have a love for the arts, you probably had a teacher who helped to foster it. Earning a degree in art education is a rewarding way to pay that forward by becoming a guide for the next generation—after all, one of the joys of being an artist is inspiring others to develop their own inner creativity. 
But an art education degree is much more versatile than you may realize. Whether you decide to become an art therapist or craft innovative programs for an art museum, there is a range of ways to apply this degree and build a colorful, fulfilling career connecting with others through your passion.
What Can You Do With a Bachelor's Degree in Art Education? 
With a bachelor's degree in art education, you'll not only develop your own artistic practice, but you'll learn pedagogical techniques for empowering the next current of artists to cultivate their own.
Whether you're a musician or a fine artist, this art degree will complement your talent and vision with educational skills, opening you up to exciting avenues like: 
Art teaching – Perhaps the most common career path of someone studying art education is to enter the workforce as an art teacher. You could teach anywhere that values the arts, like summer camps, specialty schools, or nursing homes. When teaching art at a public school, you'll also need a license or certification from your state. 
Art journalism – Help the world learn about your favorite artists and write about some of the most exciting developments in the art world as a journalist. A background in education will ensure that you know how to make articles informative for readers. 
Art dealer/auctioneer – With a bachelor's degree in art education, you may also be able to join a gallery or auction house. With your specialty in education, you'll be equipped to help create outreach programs for these institutions. 
In addition to your job, you'll also acquire the skills to:
Help people identify their unique creative skills 

Speak and present their work to peers or the public 

Develop their artistic skills independently or within institutions

Learn to support their artistic ventures with organizational and time management skills
What Can You Do With a Master's Degree in Art Education? 
If you didn't study art education for your undergraduate degree but would like to become a teacher, you can embark on a master's track. Master's programs in art education offer a range of coursework to help students both broaden their skill sets and refine their target interests.
You might decide to channel your art degree towards:
Learning to manage a classroom

Creating an engaging curriculum 

Engaging in arts advocacy 

Exploring arts pedagogy
Let's take a look at two gratifying ways people with master's degrees in art education can parlay these skills into fulfilling careers.
Becoming an Art Professor
If you've studied art education at both the undergraduate and graduate level, you'll be prepared to teach university students. On this career path, you'll train not only the next generation of artists but the next generation of teachers who will create the next generation of artists. 
In addition to working at schools as a teacher or administrator, you'll also be prepared to join institutions like:
Nonprofits

Museums

Research groups
Becoming an Art Therapist
Arts therapists are typically required to have at least a master's degree before entering their careers. In addition to coursework, they typically need to earn accreditation from governing bodies like the Art Therapy Credentials Board before beginning a professional practice. 
What Can You Do With a Doctorate in Art Education? 
If your passions lie in the field of research, you can acquire higher education in art, all the way up to earning a PhD. In addition to opening up more university-level teaching jobs, PhDs in art education can enable you to: 
Develop your own art education pedagogy 

Research which methods of art education are most effective

Become a leader in the field

Hone in on your specialized passions and art practice
How to Begin Your Journey in Art Education
Still wondering how to become an art teacher? The first step towards any of these rewarding careers is deciding where to earn your art education degree. When weighing your options, seek out an institution with a curriculum that includes both theoretical and real-world education—one that prepares you to balance your personal art practice and life as an art educator. 
You might look for program offerings like: 
A rich, participatory culture of peer artist-students

Opportunities to meet working artists at on-campus exhibits and lectures

Institutional support in conducting your own research 

Clubs for artists (e.g. the National Art Education Association)
At North Central College, for example, the art education program prioritizes forging connections with the professional art world, with an integrated network that spans premier world-class art museums and galleries in Chicago. No matter where you enroll, though, look for a home institution that values artists' invaluable contributions to society with the same vigor you want to give your future art education students.
Jacob Imm is the associate director of communication in the North Central College Office of Institutional Communication. He has 13 years of collegiate communications experience and has worked with hundreds of college students. He has a bachelor's degree from the University of Notre Dame and a master's degree from Northern Illinois University.
Sources: 
Art education careers. The Art Career Project. (2022, January 17). Retrieved December 19, 2022, from https://theartcareerproject.com/art-education-careers/ 
Becoming an art therapist. American Art Therapy Association. (n.d.). Retrieved December 19, 2022, from https://arttherapy.org/becoming-art-therapist/ 
Morrison, R. B., McCormick, P., Shepherd, J. L., Cirillo, P (2022). National Arts Education Status Report 2019. Arts Education Data Project, Quadrant Research, State Education Agency Directors of Arts Education. https://artseddata.org/national_report_2019/