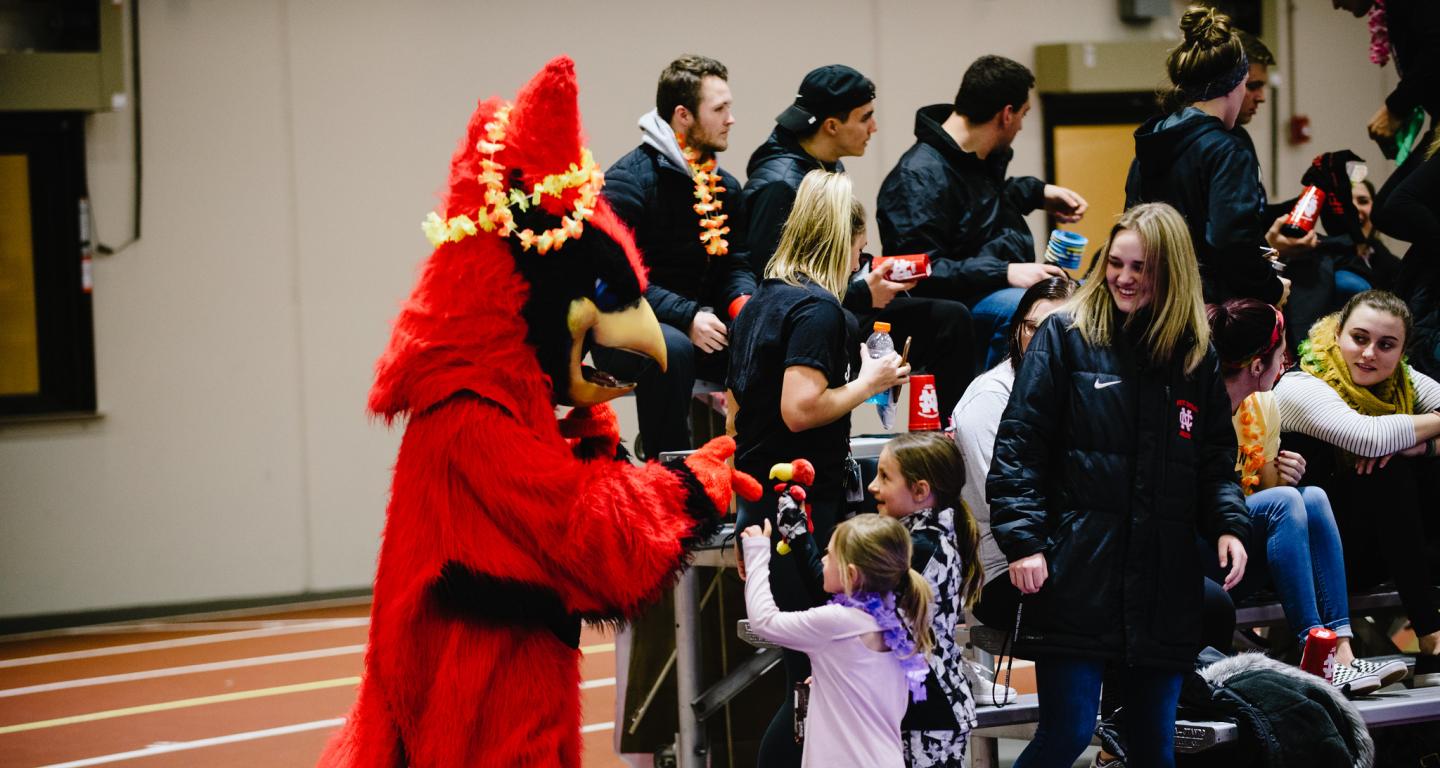 Sports Management Salary: A Guide
Jul 18, 2023
Sports Management Salary: A Guide
Just like in any line of work, a fortune isn't guaranteed just because you pull down a sports management job. You also can't expect to make a lot of money right away. As Joy Cromwelle points out in MyDegreeGuide, "Nobody goes straight from the classroom to behind the desk of a team manager. This is an industry where you have to pay your dues a bit before you can get the good seats!"
The good news, however, is there are lots of avenues to lucrative earnings that start with a sports management degree. If you are willing to put in years of hard work and are interested in how high you can climb, this guide will give you an idea of what goals you can shoot for in terms of salary.
You can find out more about the best ways to start out in the sports marketing industry with our guides on how to become a sports manager, "What is sports management?", and "What is a sports management degree?"
For now, let's explore how a sports management career can earn you the salary you're aspiring to.
What is the highest paying sports job?
We'll begin with the assumption that a job in sports, or at least spectator sports like football, basketball, baseball, hockey, and soccer, must bring obscene riches with it. Now, the job outlook for this profession is great. However, as in all things, it depends, and there can be a wide berth between those at the very top of the scale—professional athletes—and those even on the next rung down.
According to Alison Doyle of The Balance Careers, out of the top 12 positions in sports according to salary, as you might imagine, the majority are jobs directly related to the competition and presentation of the game. There are, however, a few of them directly related to a sports management career path. Here's the complete list:
Professional basketball player (National Basketball Association) 

Professional baseball player (Major League Baseball) 

Professional hockey player (National Hockey League) 

Professional football player (National Football League) 

Sports broadcaster

Coach or head coach

Sports executive/general manager 

Professional soccer player (Major League Soccer) 

Sports physician Umpire/referee 

Sports marketer 

Sports agent
On the surface, it doesn't appear fair. Only the most exceptional of athletes ever get to play pro sports, let alone be among the best. The good news is that it takes an incredible effort to stage all these competitions, operate these teams, and get them in front of both live and broadcast audiences.
With all of that workforce comes an opportunity for those not blessed with an impossible amount of physical talent to excel in other areas, like sports business administration, public relations, sport marketing, sports facility management, showing off their communication skills, and more. That's how sports management jobs can get your foot in the door and on the way to the top of this lucrative industry.
How much money do you get in sports management?
Athletic administration is similar in many ways to running any kind of business. Sports management professionals work in a wide variety of areas that are connected by the fact that they happen to center on sports teams, leagues, or competitions. So just like when those jobs are not associated with sports, there are a lot of different ways to make a living.
Your sports management degree salary considerations start with your rank within your organization and the level at which your sports team or organization competes. Let's focus on the positions that appeared in our high-earning list above to get some more details:
Sports executive/general manager/athletic director
These are the CEOs of sports operations. Doyle said, "General managers and team presidents hire coaches and administrative staff for their organizations. The general manager or athletic director assesses the strengths and weaknesses of their teams, oversees the drafting of players, and orchestrates trades with other teams."
As the people with positions at the top of the organization, they will make significantly more than those on their staff, but their particular sports manager salary depends on whether their team is a major or minor league team, along with their experience and record of success with other teams. 
Sports marketer
According to Doyle, "Sports marketers promote teams, leagues, players, stadiums, media outlets, and other products and services related to sports. They analyze markets and develop strategies to expand attendance, endorsements, consumer sales, readership, and viewership." Their salary can often depend on how well they have performed at other positions and whether they have a proven record of increasing revenue and getting more eyes on their organizations.
Sports agent
Unlike the previous positions, agents work with teams but not for them. "Sports agents represent the interests of athletes, coaches, business managers, and other talent in the sports industry," said Doyle. Agents negotiate their fees directly with their clients, usually taking a percentage of their earnings. That means that word of mouth and networking is vital to your earnings in this position. The more abundant, happier, and better-paid your clients are, the more money you will make as an agent. 
In less high-profile jobs than these, the sports management degree salary can be controlled by more typical factors like experience and level of education, especially if you are hoping to work in college sports or for a professional sports team. Suppose you are an athletic trainer, public relations manager, or sports event coordinator, for example. In that case, a combination of several years working at or above an entry-level and a master's degree in sports management might help net you a higher-paying position.
Can you make a lot of money in sports management?
The key to success in sports administration and management, financial or otherwise, is being proactive and creating your own opportunities. Jason Rice, associate professor of sport management and director of the sport management program at North Central College, said that success in sports management takes "people who are 'doers'." Working in sports is not a passive activity.
The most successful sports management majors are those involved in their degree, in campus activities, in building their network, in taking advantage of the opportunities presented to them … and those interested in progressing their sports career. It sounds simple, and in some ways it is, but you must get out and do things."
Once you have laid your foundation with a highly involved college career, entry-level positions, networking, and gaining experience from a few different organizations, what sort of upper-level jobs and salaries can you target?
Let's look at the top six highest paying jobs in sports management and what they pay, according to research done by the U.S. Bureau of Labor Statistics:
1. Sports marketing manager
The median annual income of a sports marketing manager is $133,380
2. Sales manager—this typically deals with ticket sales, and the important work of securing season and multiple-game ticket packages as well as other up-selling opportunities like box seats, luxury seating and VIP experiences
Median annual income: $127,490
3. Sports Agent
Median annual income: $123,720
4. Facilities manager—according to Jobs in Sports, "Key tasks for a facilities manager are: managing the turf (or other playing surface), overseeing mechanical problems, directing grounds workers and maintenance personnel, handling safety, managing sports venue upgrades, and managing expenses and budget (for the facility overall)
Median income: $161,140
5. Administrative services manager—as someone who works under a general manager or team executive, this role delegates and manages responsibilities for any number of staff within a sports organization's operation, and Jobs in Sports recommends a minor in business and/or an MBA if you're looking for this job
Median income: $168,910
6. Sports accountant—working with a team to manage their finances, including everything from payroll to property taxes to processing sales
Median income: $77,250
Want to learn more? You will need the right school to help you make the most out of your opportunities in the sports industry. For a great place to start, check out the sports management degree program at North Central College. North Central is focused on giving you the broad base of industry knowledge and practical experience needed to excel in sports management. The sports management major's courses are taught by instructors with relevant experience and great connections, and the campus is a short drive from Chicago and one of the most vibrant and healthy sports markets in the country.

Find out more about sports management, and get your bachelor's degree at North Central College today.
Jacob Imm is the associate director of communication in the North Central College Office of Institutional Communication. He has 13 years of collegiate communications experience and has worked with hundreds of college students. He has a bachelor's degree from the University of Notre Dame and a master's degree from Northern Illinois University. 
This article was updated on July 18, 2023.
Sources:
Joy Cromwelle, https://www.mydegreeguide.com/what-can-you-do-with-a-sports-management-degree/ 
Alison Doyle, https://www.thebalancecareers.com/best-paid-sports-careers-4135956 
Jobs in Sports, https://www.jobsinsports.com/blog/2020/07/15/6-top-paying-sports-management-jobs/ 
https://www.northcentralcollege.edu/program/sport-management