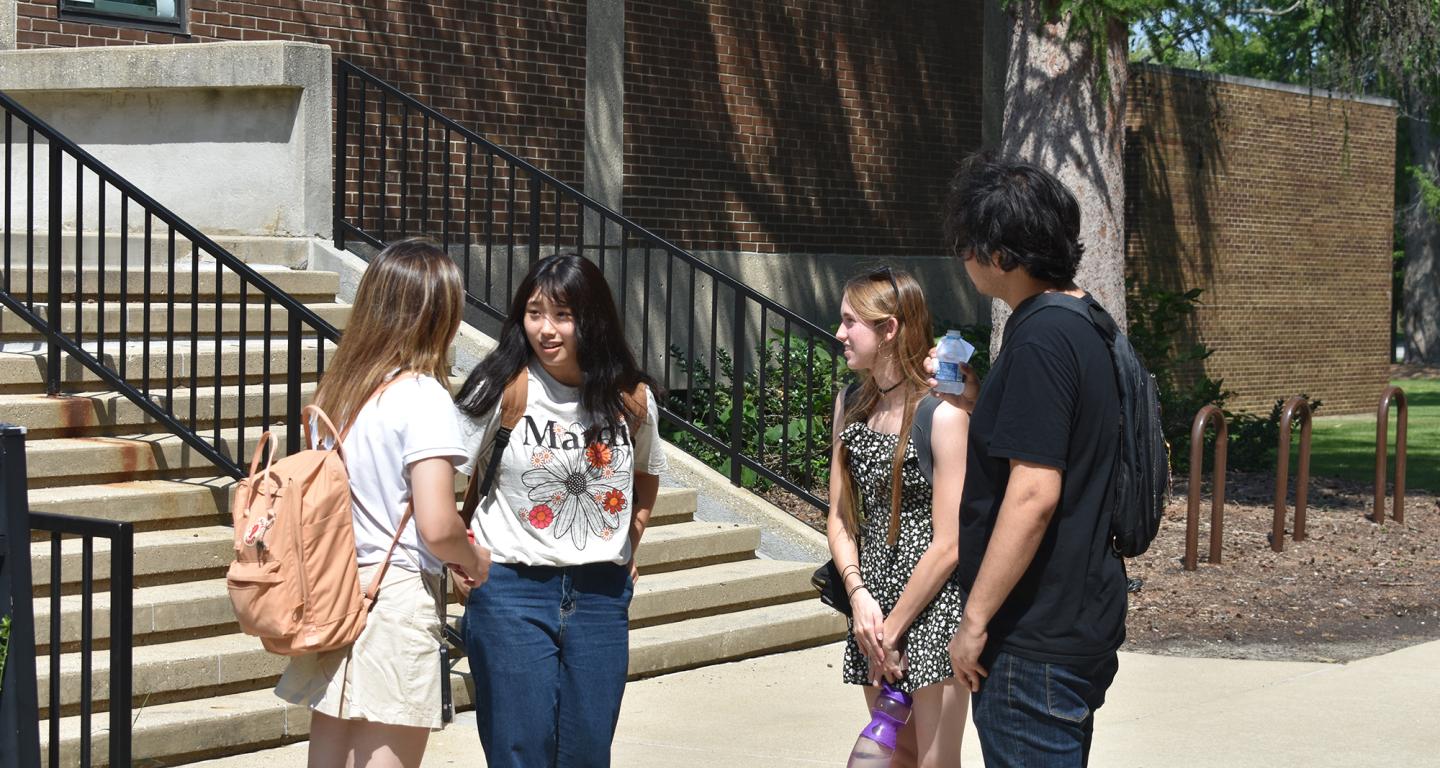 Business Development vs. Marketing
Reviewed by Jacob Imm
Sep 08, 2023
Business Development vs Marketing: Selecting Your Career Path
As students embark upon their professional journeys, many are naturally drawn toward two dynamic, high-impact fields: marketing and business development. While both of these occupations play an essential facet in a company's market growth and development and tend to work in tandem to effectuate the brand's broader goals, the ideal skill sets, roles, and career trajectories will differ significantly. 
So, how do you determine which career path is tailored to your natural skill sets and interests? And what educational pathways lead to these exciting careers? 
Let's delve into the nuances of marketing vs. business development.
Marketing vs Business Development 
At their essence, the marketing and business development teams share a common big-picture goal—advancing the company's market position and building up the brand's image. However, how they seek to achieve this goal will vary considerably, seeing as marketers and business development professionals typically work the problem from a different angle. 
What Is a Marketer? 
Marketers are storytellers and branding strategists—they are the creative architects behind a brand's narrative. Their primary role involves an array of tasks, such as:
Performing consumer behavior analysis

Conducting market research

Identifying market growth opportunities

Developing pricing strategies

Planning and executing marketing campaigns

Creating content for various channels (blogs, white papers, social media, newsletters, videos, etc)

Utilizing various digital communication channels to connect with the potential customer

Monitoring and analyzing campaign performance 
As brand development expert David Mahbub notes, marketing goes far deeper than a list of advertising-related tasks: "Marketing is about building relationships with your audience while meeting your promise as a brand. In other words, it is about convincing strangers why they need your brand or product regularly." 
From overt commercials to social media campaigns, marketers seek to form meaningful connections with audiences. And they accomplish that by shining a spotlight on the brand's values, mission, voice, and consumer benefits. 
What Skill Sets Are Required for a Marketer? 
Are you still looking for tips on how to become a digital marketer or if you're suited to follow this career path? To succeed in such an agile environment, marketers need a diverse set of skills, including: 
Creativity – To stand out in a sea of content and create on-brand messaging that resonates with your target audience, marketers must be creative. From crafting compelling ad copy to developing innovative campaigns, creativity lies at the heart of many marketing tasks.
Communication skills – Ultimately, effective marketing boils down to how well brands are able to communicate their values and competitive advantages to their consumers. Here, effective verbal and written communication skills are essential.
Empathy – To build effective campaigns, marketers must possess the ability to understand the consumer by delving deeply into their psyche, exploring their needs, desires, pain points, and motivations. In recent years, there have been several notable instances where brands have damaged their reputation because the marketing team decided to push a campaign that either failed to align with their audience or outright alienated that very audience. 
Analytical skills – In today's digital-first medium, more than ever, marketers must be able to dig into and interpret complex data to better understand market trends and  consumer behavior, measure campaign performance, and make informed decisions.  
Marketing Career Opportunities 
The world of marketing is dynamic. And the structure of a marketing department in a major company operates similarly to an orchestra ensemble—with numerous specialists harmoniously working together, ranging from entry-level social media coordinators to executive-level roles like the chief marketing officer.
Naturally, with escalating responsibilities comes a corresponding rise in pay. But, even entry-level roles offer attractive compensation packages, making a career in marketing not just intellectually fulfilling but also financially rewarding.
Take, for example, a marketing manager. Nestled comfortably within the mid-tier of the marketing hierarchy, this position connects strategy and execution. As such, according to U.S. News, the compensation for the role ranges greatly ($100,000–$200,000) depending on the company, industry, and location. 
That said, some of the more common marketing roles include: 
Entry-level roles 

Marketing coordinator

Social media specialist

Content creator/associate copywriter

SEO specialist

Digital marketing specialist
Mid-level roles

Marketing analyst

Product marketing manager

Brand manager

Public relations manager

Senior copywriter

Associate creative director
Senior-level roles

Creative director

Marketing director

VP of marketing

Chief marketing officer (CMO) 
Collegiate Pathways to Marketing 
Pursuing an undergraduate marketing degree is the most clear-cut path for joining this exciting profession. So, what are the marketing degree requirements? For example, at North Central College, the marketing program is designed to provide a comprehensive business education and hands-on experiences. Topics of exploration include: 
11-course comprehensive business core

AMA case competition

Consumer behavior

Digital marketing

Integrated marketing communications

International marketing

Marketing research

Marketing management

Marketing for social impact

Principles of marketing

Professional selling
But the learning journey doesn't end at the classroom doors. Beyond the campus, North Central College offers students a wealth of programs, expert insight, and hands-on opportunities to apply their learning to real-world scenarios so they can develop the practical skills they'll rely on as marketing professionals.
What Is a Business Development Manager? 
Business development (biz dev) professionals act as a brand's growth architects, providing high-level strategy to help the company grow and drive profits. Their job is to generate long-term value for an organization by leveraging its customers, relationships, and market forces. Some common tasks performed by a company's business development department include: 
Analyze market activity and trends

Identify new opportunities for business expansion 

Forge strategic partnerships 

Develop growth strategies and plans 

Manage and retain client relationships 

Negotiate deals 

Create new income streams, while maximizing existing ones 
Ultimately, their mission is to cement and expand a company's market presence. 
What Skill Sets Are Required for Business Development Professionals?
While there's a substantial overlap between the skill sets required for marketing and business development, the two fields also have distinct focuses. Marketing is centered around weaving compelling narratives that resonate with consumers, whereas business development zeroes in strategic growth initiatives. 
Consequently, the educational pathway and training will differ, depending on the career track. To succeed in biz dev, high-quality candidates must excel in the following skills: 
Strategic vision – Marketing is just one facet of business growth. Business development professionals need to be able to see the big picture, to account for the differing interests and market factors while developing strategies in pursuit of a company's long-term goals. 
Analytical skills – In today's digital landscape, data drives decision-making. Business developments must be able to leverage data to inform strategic planning, analyze market trends, and track key performance indicators (KPIs). 
Relationship building – Whether it's existing clients, partners, or internal teams, business development centers on building and nurturing stakeholder relationships. To succeed at relationship management, a professional must have excellent interpersonal and communication skills. 
Financial acumen – In business development, the money speaks. Every strategic initiative comes with an associated expense and should ideally yield a return on investment. Therefore, the business development strategy is inherently grounded in economic rationale.
Business Development Career Opportunities
Business development also offers a variety of career opportunities for graduates, going from entry-level roles to executive positions. A business development department will include many specialists working towards common goals. 
Roles may vary, but some of the more common business development roles include:
Entry-level roles

Business development representative

Business development analyst

Account coordinator
Mid-level roles

Business development manager

Strategic partnership manager

Account manager
Senior-level roles

Director of business development

VP of business development

Chief business development officer (CBDO)
Majors On Track for Business Development
Unlike marketing, business development doesn't have as clear a track. Determining the right major to propel you into a business development career often hinges on your individual aspirations and the future role you see yourself playing within a department. 
At North Central College, several programs are designed to equip students with the knowledge and skills necessary for a successful career in business development. They include: 
Business Administration – A business administration degree covers all the essential functions and concerns involved with operating a business. This comprehensive program lays a robust foundation in core business principles, whether it's management, marketing, finance, or accounting. 
Business Management – A business management program is more singularly focused on management—specifically on the people who oversee employees and teams and make the decisions. This type of program is focused on honing leadership skills, strategic thinking, and interpersonal relationship in order to one-day lead teams. 
Finance – Finance majors are focused on the numbers. This program is designed to help students solve complex quantitative problems and learn the communication skills to be able to explain financial analyses to CEOs, stakeholders, and existing clients. 
Business Economics – This program is designed to establish a deep understanding of markets, consumers, and human behavior, equipping students with the financial knowledge and the analytic and problem-solving skills necessary to thrive in business development roles. 
Your Career Path Starts with North Central College
Whether you prefer marketing vs business development, both offer dynamic, fulfilling, and potentially lucrative career paths. Plus, each one plays an integral role in shaping and growing brands, acting as brand growth engines. 
Find a school like North Central College to be your launch pad to success. With an array of comprehensive majors designed to develop the skills necessary for either marketing or business development, North Central can help you form the academic foundation necessary to pursue your professional aspirations. 
Find out more about North Central College today.
Jacob Imm is the associate director of communication in the North Central College Office of Marketing and Communications. He has 13 years of collegiate communications experience and has worked with hundreds of college students. He has a bachelor's degree from the University of Notre Dame and a master's degree from Northern Illinois University.
Sources: 
Mahbub, D. (2020, November 4). Council Post: Planning for 2021? here's why marketing matters more than ever. Forbes. https://www.forbes.com/sites/forbesbusinessdevelopmentcouncil/2020/11/05/planning-for-2021-heres-why-marketing-matters-more-than-ever/?sh=36d4a64a5e6c
 Marketing manager - career rankings, salary, reviews and advice | US ... (n.d.). https://money.usnews.com/careers/best-jobs/marketing-manager