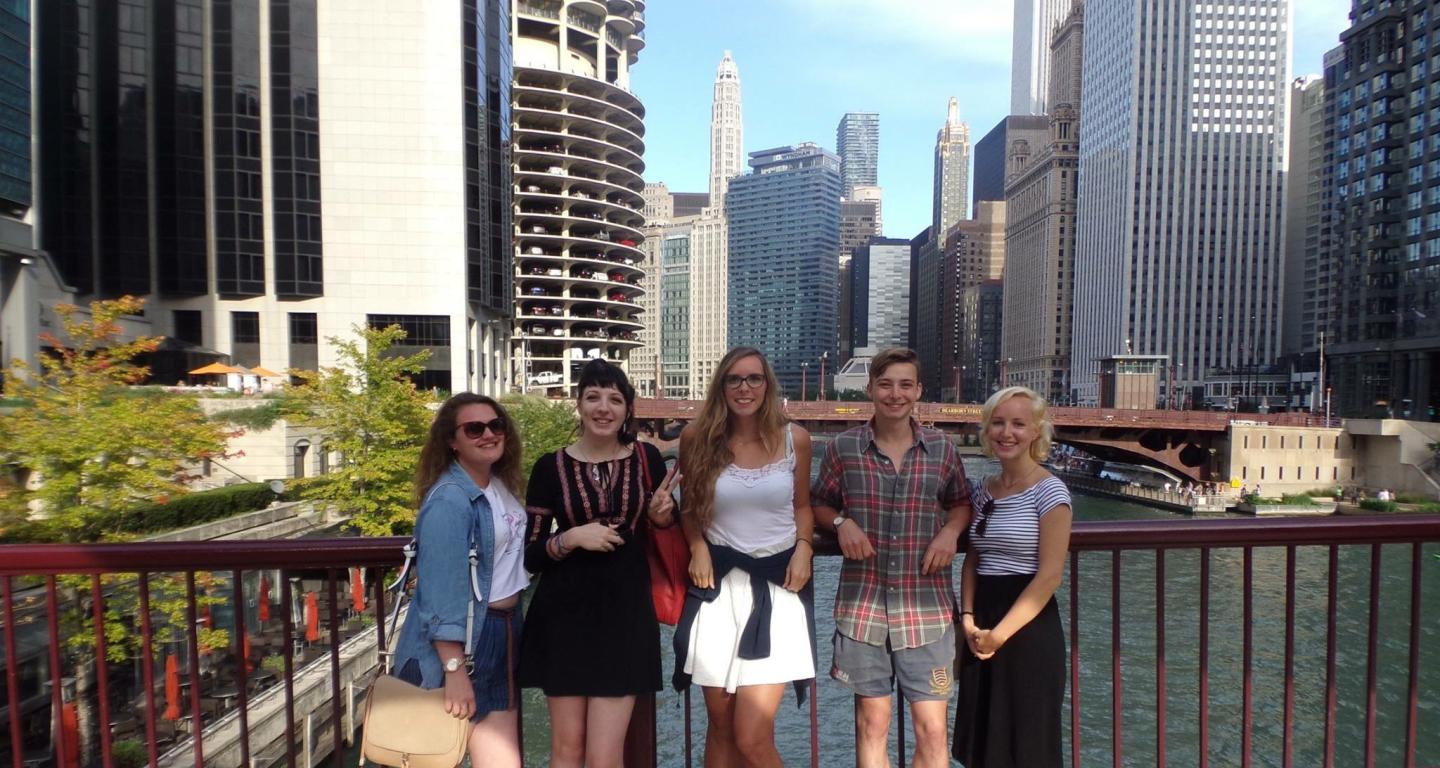 Welcome to North Central!
Greetings and welcome to the North Central College (NCC) family! As you begin your personal and educational exploration here you will find a safe and welcoming environment that values the perspectives of differing backgrounds and viewpoints. We are excited that you have chosen NCC as the place for you to learn more about yourself, the world and your role in it.
The Center for Global Education (CGE) is here to assist you in all aspects of your adjustment to living and studying in the United States.  We can help you with questions about academics, immigration procedures and regulations, housing, employment and community life. Make sure to take advantage of our International Student Handbook to prepare you for your upcoming experience at NCC. We also have an active International Club that organizes several events throughout the year in addition to those hosted by the CGE.
Chat with a Global Cardinal!
International Engagement Opportunities