Development(Crp Rel, PG)
Adrian Aldrich
Assistant Vice President for Institutional Advancement
Contact
+1 630 637 5201
amaldrich@noctrl.edu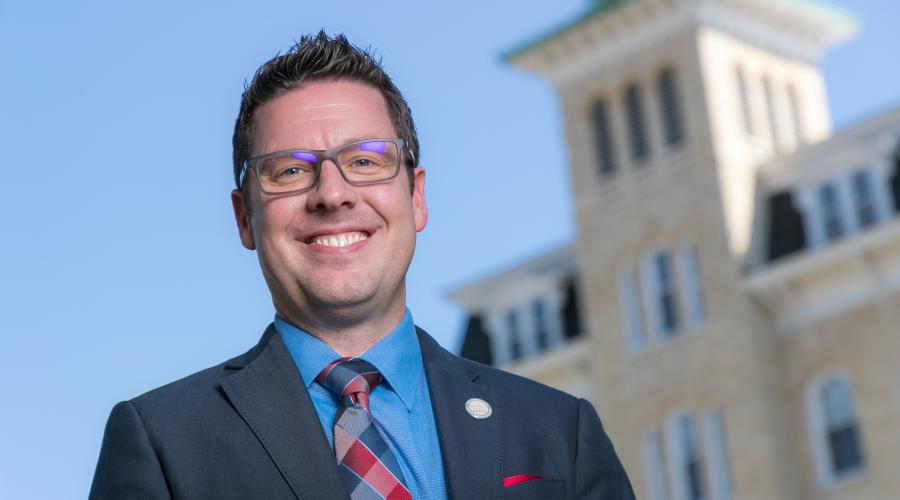 A member of the North Central College Class of 2002, Adrian is entering his 15th year at the College having served as the Director of Alumni Affairs from 2005 to 2013 when he was appointed the Executive Director of Development and Alumni Affairs. He leads a team of dedicated development, alumni engagement, and advancement services professionals who are deeply committed to advancing North Central College through a variety of fundraising and engagement initiatives.
As a student, Adrian was a two-term student body president, a member of three National Championship Cross Country and Track & Field teams, served four years on the Liaison Committee to the North Central College Board of Trustees, and was Chippy the College's mascot for the 2000-2001 academic year. Needless to say, Adrian is a Cardinal, through and through.
As a Naperville resident, Adrian has been involved in the Naperville Jaycees, served on the St. Scholastica Parish School Board in Woodridge (IL), and is currently serving a second term on the Naperville Area Chamber of Commerce Board of Directors where he is chair of the Workforce Alliance Committee and member of the Executive Committee.
Over the course of his career in higher education, Adrian has participated in the Council of Independent Colleges Senior Leadership Academy, The Oxford Conclave for Higher Education at Oxford University, is an active member of the Council for the Advancement and Support of Education, and has more than 23 years of relationships with College alumni, donors, and friends.
A native of Kalamazoo, MI, Adrian met his wife Jacqueline Milbratz '03 Aldrich during their time as students. Jacqueline is a founding partner at a local law firm and they have two children, a 14-year old son, Caden who will be attending Naperville Central High School, and a 12-year old daughter, Addison.