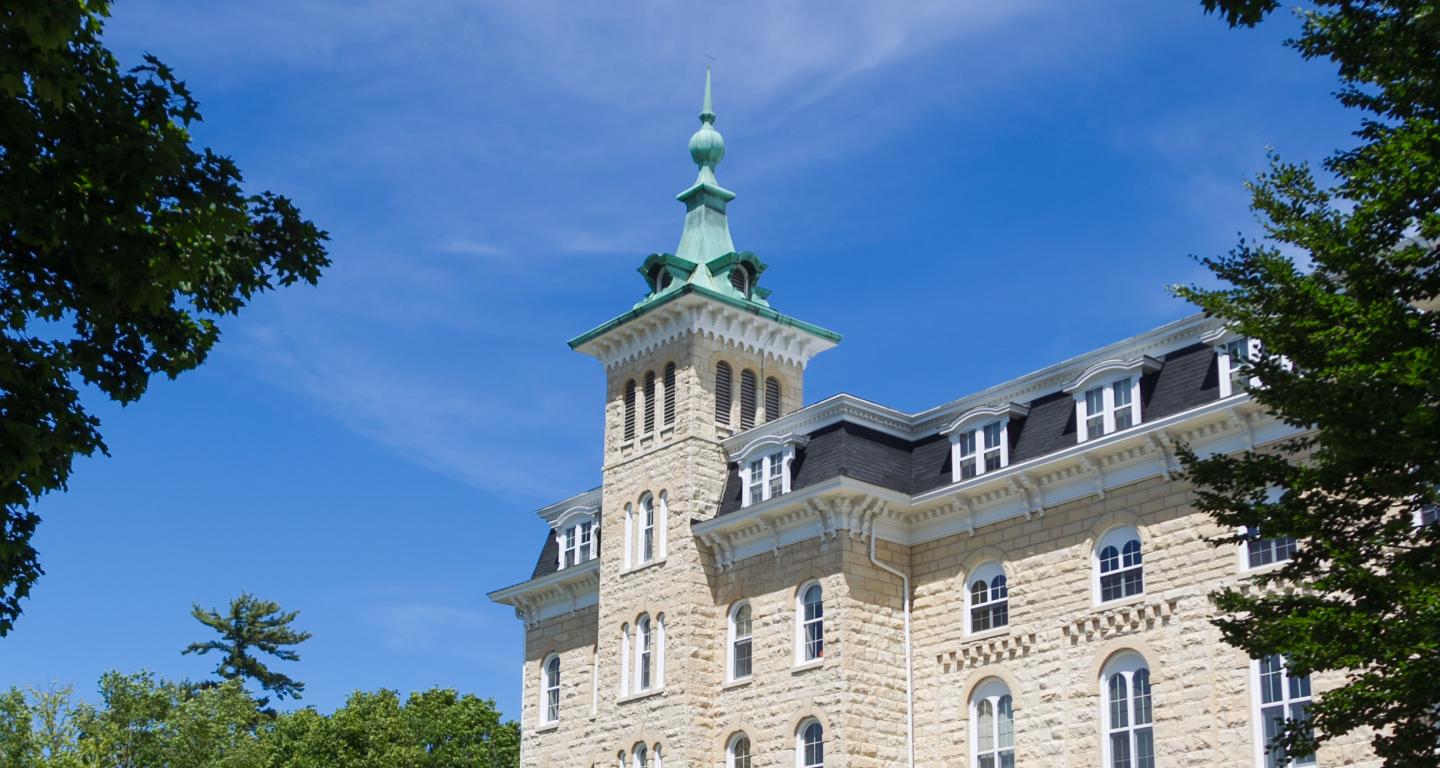 Title IX- Reporting to the College
---
This page provides links for and information about anonymous reporting, the Sexual Misconduct Online Reporting Form, confidential reporting, and reporting to Title IX, Campus Safety, and Responsible Employees. The Sexual Misconduct Resource Guide can be downloaded here.
The full Discrimination, Harassment, Sexual Misconduct and Retaliation Policy can be found here.
All initial contacts will be treated with privacy: specific information on any allegations received by any party will be reported to the Title IX Coordinator, but, subject to the College's obligation to redress violations, every effort will be made to maintain the privacy of those initiating an allegation.
There may be situations or circumstances when a member of the College community is subjected to discrimination, harassment, sexual misconduct and/or retaliation, but does not wish to come forward or pursue a resolutions process, or when a person who observes discrimination, harassment, sexual misconduct and/or retaliation directed at another member of the College community reports it to the College. Whether reported directly or by a third-party, the College will do all it can to:
respect an individual's desire to make an anonymous or confidential report;

to engage in an informal process; or

to pursue an investigation.
The Title IX Coordinator will evaluate requests for confidential or anonymous reporting and may grant such a request in cases in which there is not a continued individual or community risk for cases of sexual misconduct. Regardless, with all reports interim supports and remedies may be offered to the reporting party and the community. In cases indicating pattern, predation, multiple offenders, threat, weapons and/or violence, it is unlikely the Title IX Coordinator will be able to honor a request for anonymity, confidentiality or to take no action. If the Title IX Coordinator determines that an investigation must be pursued, the reporting party will be informed and can participate in as much or as little of the process as they so choose. The Title IX Coordinator will maintain privacy to the extent possible.
---
Sometimes, reporting parties or witnesses are hesitant to report to College officials or participate in resolution processes because they fear that they themselves may be accused of policy violations, such as violating the drug or alcohol policy at the time of the incident. To encourage reporting, reporting parties and witnesses are offered amnesty from minor drug or alcohol policy violations related to the incident.
While some policy violations cannot be completely overlooked, educational options will be provided, rather than discipline, to those who offer assistance to others in need. Amnesty may be granted on a case-by-case basis for other policy violations and will be evaluated by the Title IX Coordinator.
All employees receiving reports of sexual misconduct are expected to promptly contact the Title IX Coordinator for sex or gender-based discrimination, violence or harassment within 24 hours of becoming aware of a report or incident. Reports can be made online using the Sexual Misconduct Online Reporting Form.
---
The Title IX Coordinator works closely with various offices on campus to coordinate the College's response to and support of individuals who experience sexual and gender-based violence and harassment.
The Title IX Coordinator can honor requests for confidentiality or for no action to be taken providing that a safe, non-discriminatory environment can be maintained for the individual and campus community. Otherwise, reports to the Title IX Coordinator are considered to be private and information is only shared to the extent necessary to provide academic accommodations, interim safety measures, referrals, and/or to conduct an investigation.
Places to call to assist you in reporting to the College:
Campus Advocate – (630) 637-5113, M-F: 8:00 AM-4:30 PM, call Campus Safety to reach the Campus Advocate after hours
Campus Safety:

Officer on Call – (630) 637-5911, 24/7/365
Director of Campus Safety – (630) 637-5912, M-F: 8:00 AM-4:30 PM

Residence Life:

Area Hall Director on Call – (630) 816-5298, 24/7/365
Director of Residence Life – (630) 637-5861, M-F: 8:00 AM-4:30 PM

Deputy Title IX Coordinators:

Sharon Merrill, Director of Human Resources

semerrill@noctrl.edu, (630) 637-5718

Stephen Caliendo, Dean of the College of Arts and Sciences

smcaliendo@noctrl.edu, (630) 637-5344

Jeremy Gudauskas, Assistant Vice President and Co-Director of the Center for Social Impact

jkgudauskas@noctrl.edu, (630) 637-5147

Susan Kane, Associate Athletic Director

smkane@noctrl.edu, (630) 637-5501

Lisa Long, Associate Provost and Dean of College Programs

lalong@noctrl.edu, (630) 637-5286

Kevin McCarthy, Assistant Vice President for Student Affairs and Dean of Students

kemccarthy@noctrl.edu, (630) 637-5152

Mary Spreitzer, Assistant Vice President for Human Resources

mspreitzer@noctrl.edu, (630) 637-5754

Student Affairs: 

Assistant Vice President for Student Affairs and Dean of Students – (630) 637-5152, M-F: 8:00 AM-4:30 PM
Assistant Vice President for Student Affairs and Co-Director of the Center for Social Impact – (630) 637-5147, M-F: 8:00 AM-4:30 PM

Human Resources: Assistant Vice President for Human Resources – (630) 637-5754, M-F: 8:00 AM-4:30 PM
Dyson Wellness Center: Professional Counselors – (630) 637-5550, M-F: 8:00 AM-4:30 PM
Multicultural Affairs: Director of Multicultural Affairs – (630) 637-5156, M-F: 8:00 AM-4:30 PM
Faith and Action: Director of Faith and Action – (630) 637-5417, M-F: 8:00 AM-4:30 PM
College faculty, staff, supervisor
---