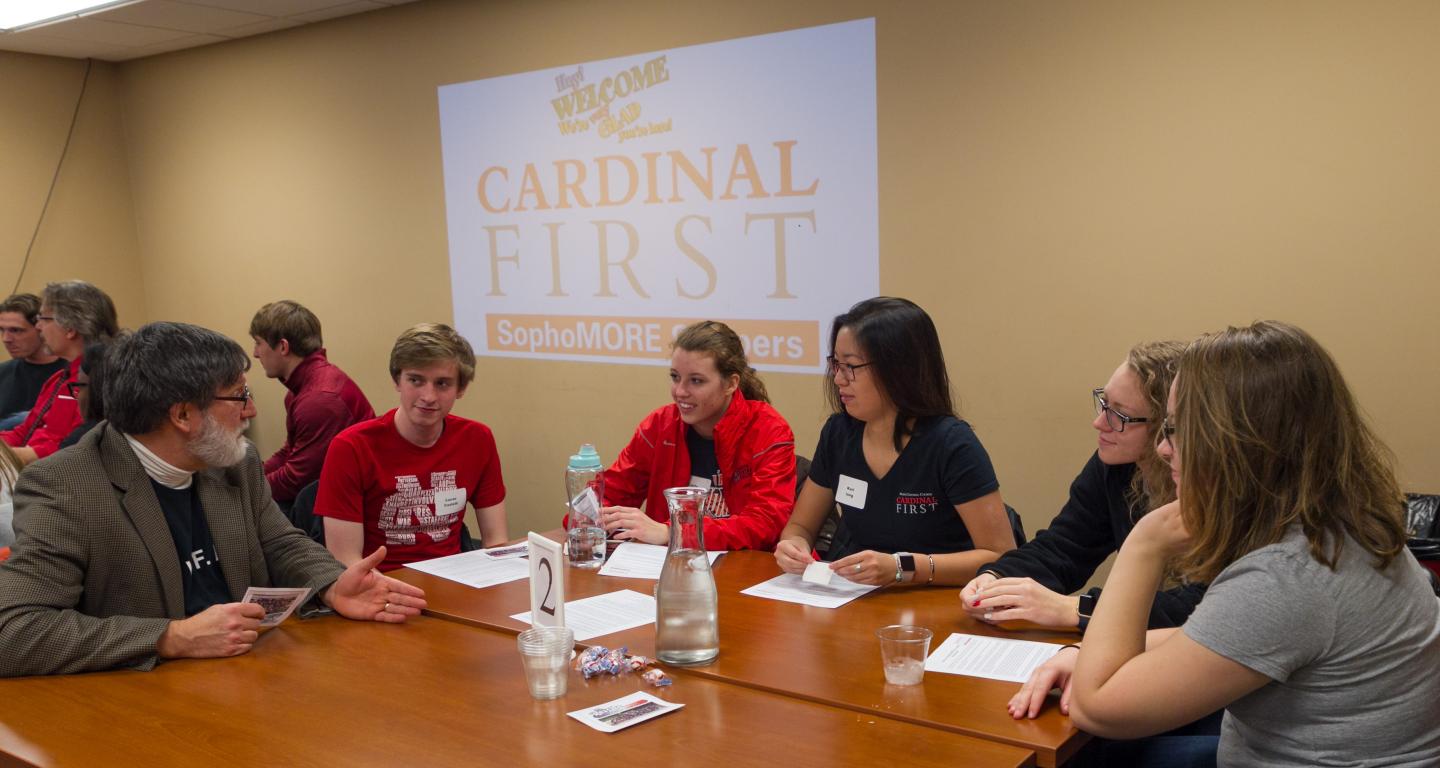 Student Life
Lighting the way for the first generation
Oct 17, 2018
High school graduation is over. You made it to College–what's next? Being the first member of your family to attend college can be challenging and nerve-wracking. You might not really know what to pack, how to register for classes, how to get involved or how to find the right summer internship. At North Central, you will find the answers you need within the Cardinal First family. Forty percent of students at North Central are first-generation college students, so you are not alone in your journey. The Cardinal First program will guide you throughout your time at the College, from Orientation all the way through Commencement.
We are your support system
Cardinal First students get together a couple of times a term for workshops, meetings or just to grab some lunch or dinner. It is a supportive community of students, faculty and staff. "We provide a structured approach to help you succeed in the classroom, get you involved with the campus, support your growth as a person and prepare you to apply what you've learned in the real world," said Julie Carballo (pictured below), director of first-generation programs.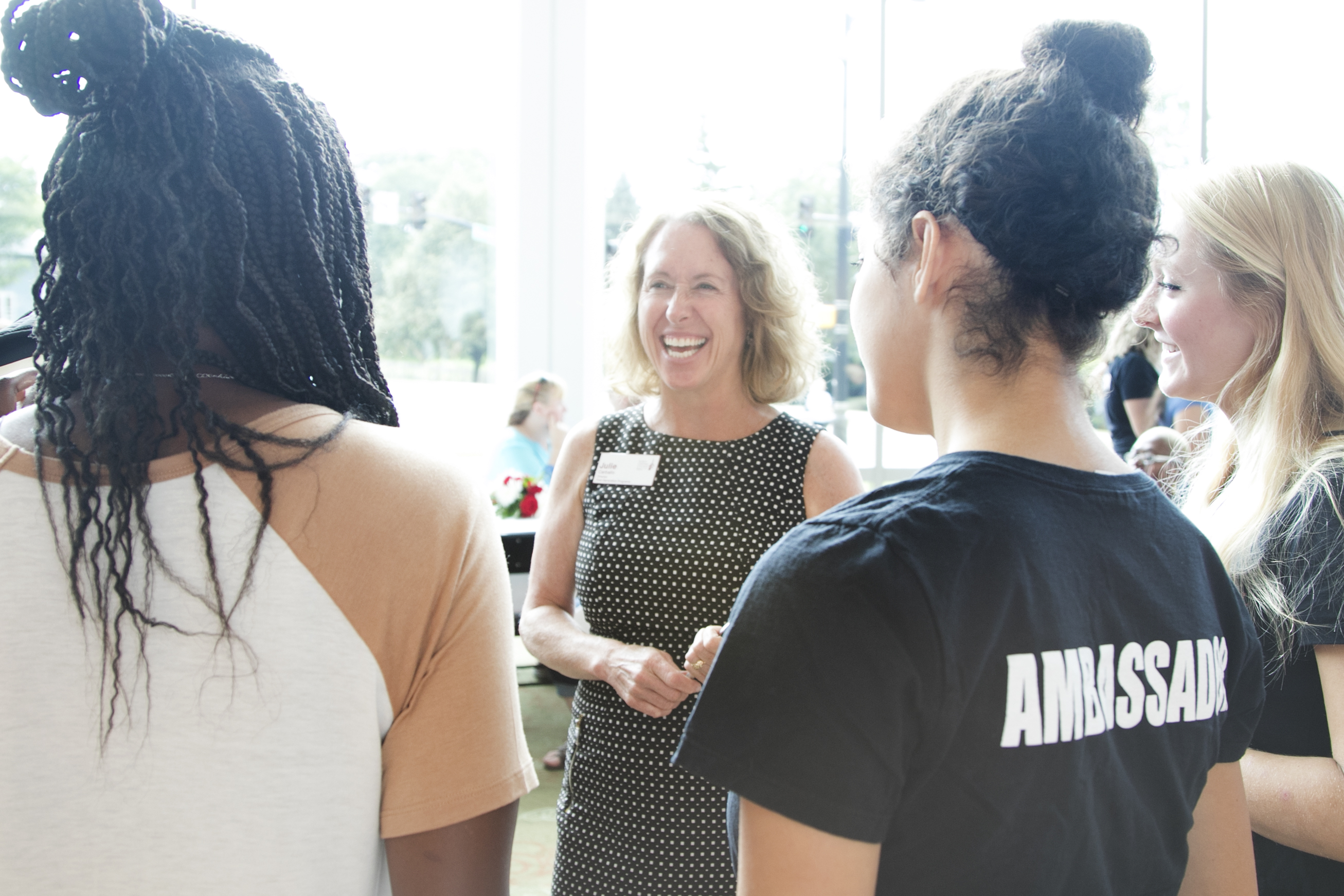 Together we can achieve excellence
We love building community and supporting our students wherever we can. That's why North Central's program is a recognized national leader. We were awarded the 2018 Grand Silver Excellence Award and the Gold Excellence Award from NASPA, an international professional organization for student affairs.
Living the college life
Julie Carballo and her staff host various events for first-generation students throughout their time at North Central. It all starts with Cardinal First Fridays, which consist of lunch workshops about different aspects of college life, including exam preparation and building an effective résumé. What's even better is that when you attend regularly, you can qualify for a renewable $500 scholarship!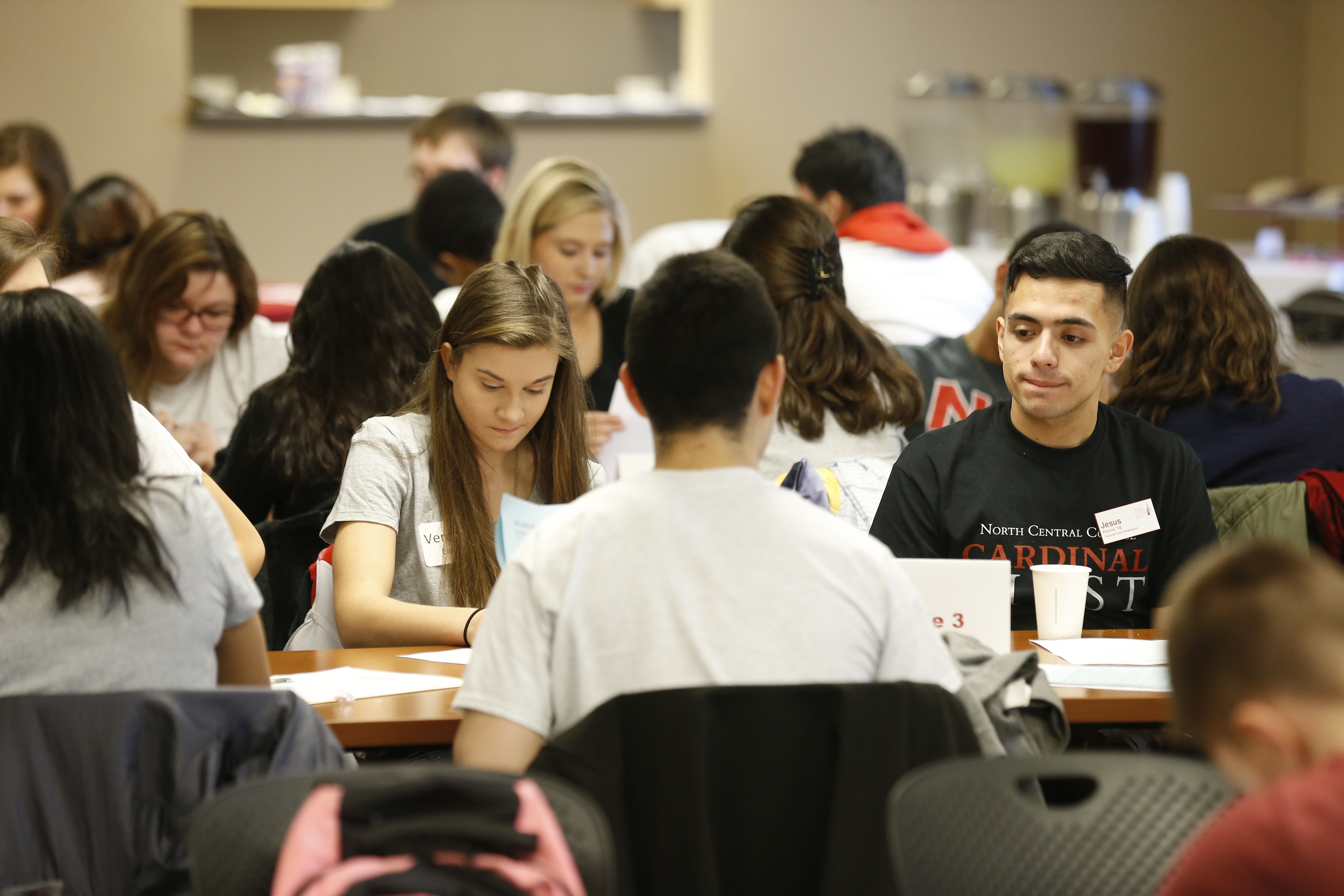 Cardinal First – your trusted companion
Your first year at North Central may come to an end sooner than you expect, but Cardinal First will stay with you till the end of your college experience. The program continues with different events each year including Sophomore Suppers, Cardinal First Penultimate for juniors and Cardinal First Homestretch for seniors.
Didn't start your college experience at North Central? Cardinal First also offers support for transfer students with their Cardinal First Transition lunch workshops.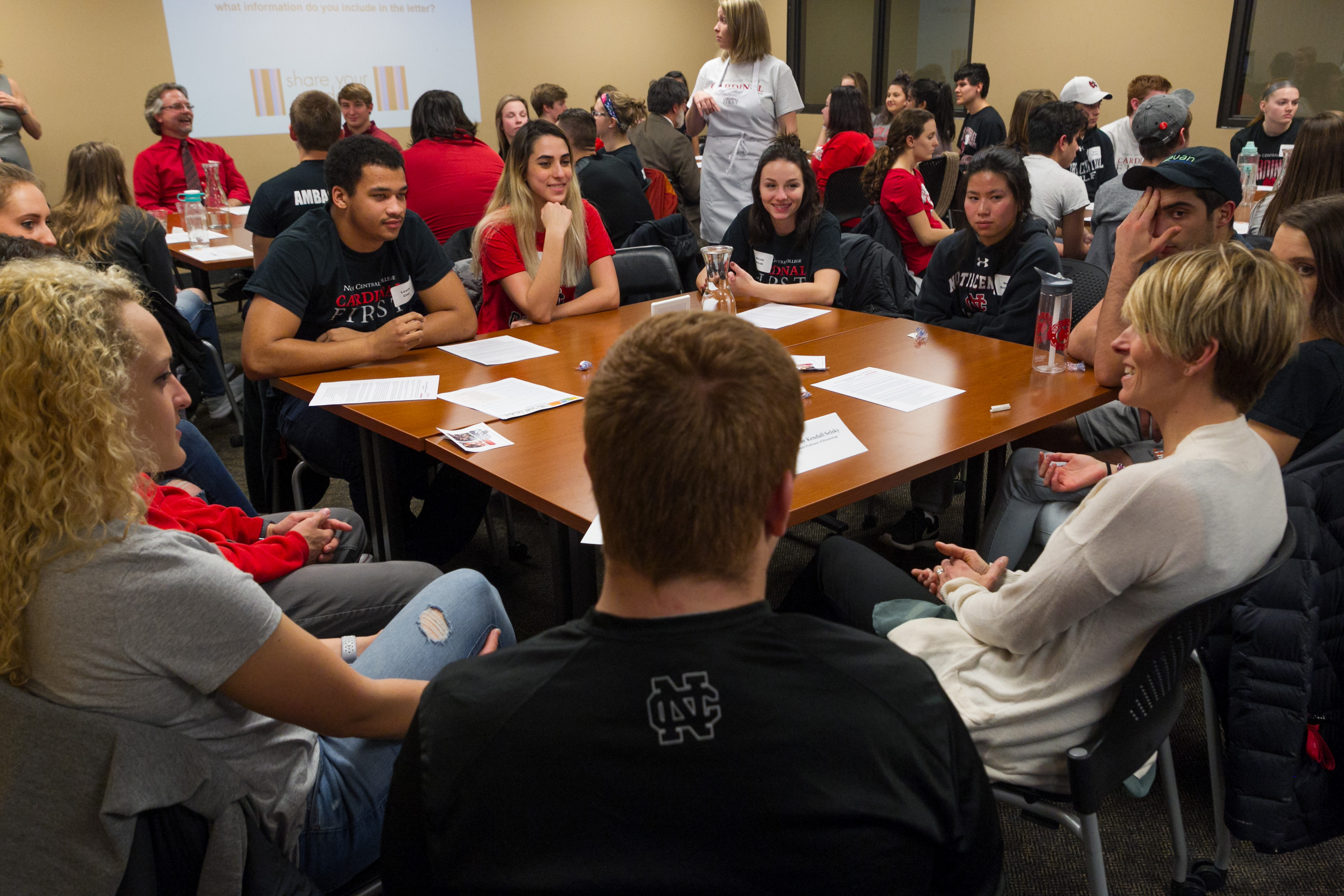 Join us on our journey
With more than 400 students participating in the program and many of them becoming Cardinal First Ambassadors, we are a community of peers and professionals that are ready to share our expertise with you!
Intrigued? Learn more about Cardinal First and the Cardinal First Scholarship Program!