A Message from the Campaign Co-Chairs
North Central College has marked an extraordinary achievement: completion of the boldest philanthropic initiative in its history. The Brilliant Future Campaign came to a successful close on June 30, 2023. In the end, the Cardinal community raised $150 million to open a new world of possibilities for North Central students for years to come.
From the start, a decade ago, we dreamed big. The goal was to bring change and innovation to our campus. Responding in record-setting fashion, donors invested in a Brilliant Future that has now been realized in significant and lasting ways:
---
As the campaign co-chairs, we are deeply grateful to, and inspired by, each person who made a gift towards that impressive total. Every donation mattered. As the College begins a new chapter under the leadership of its 11th president, Dr. Anita Thomas, the successful completion of the Brilliant Future campaign affirms that the Cardinal community is strong, vibrant and united behind a vision for North Central to be a leading destination for a liberal arts education.
In the fall, the campus community will have an opportunity to celebrate this milestone moment together. Stay tuned for more information. Until then, thank you again.
Best regards,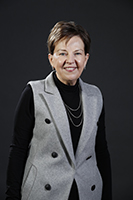 Holly Humphrey, MD '79
Co-chair, Brilliant Future Campaign
Chair, Board of Trustees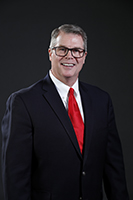 Jeffrey K. Swallow, Ph.D. '94
Co-chair, Brilliant Future Campaign
Member, Board of Trustees