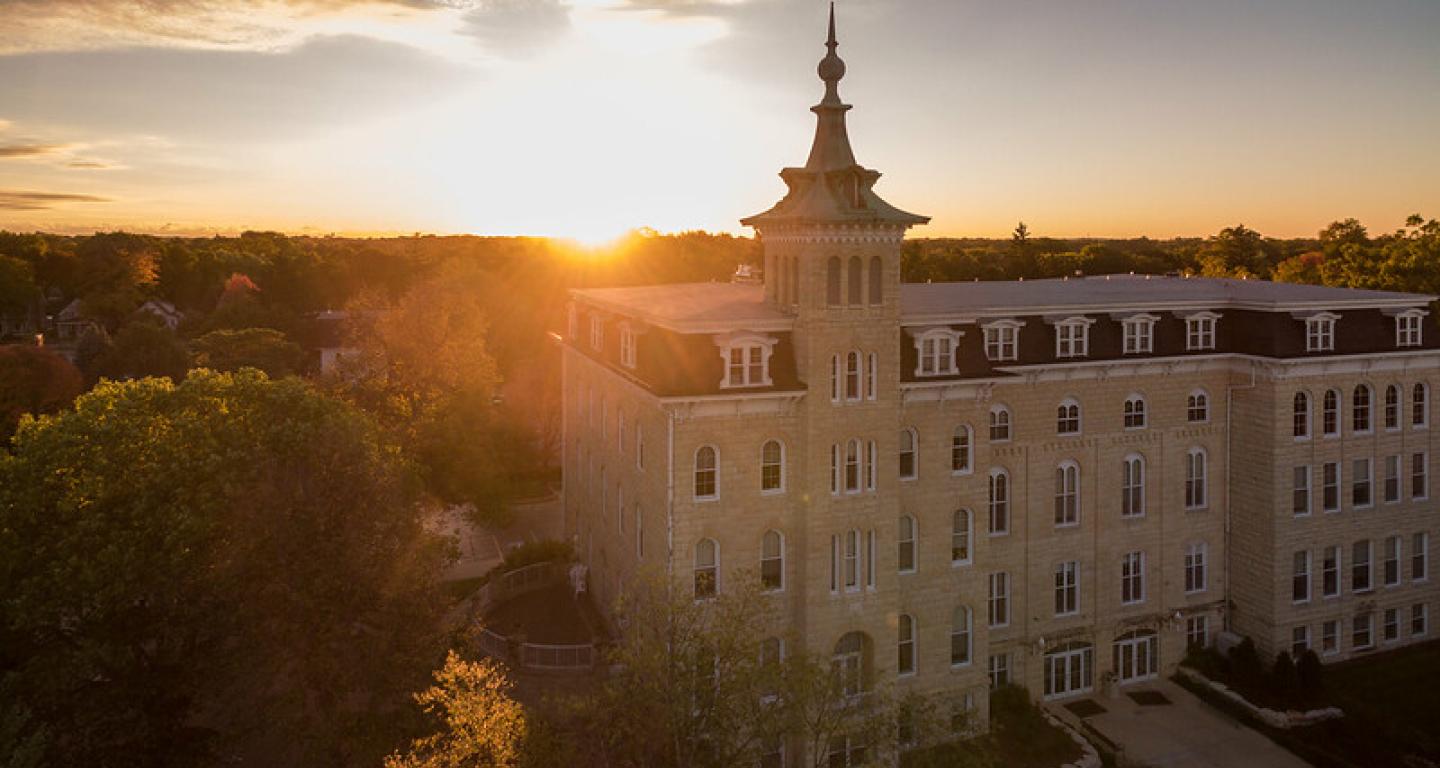 Message from President Hammond
Jun 02, 2020
Dear Campus Community,
Beginning at 3 p.m. yesterday, there was a significant peaceful protest in downtown Naperville that brought protestors together rightfully demanding justice and change for Black members of our community and that continued productively into the evening. Unfortunately, later in the evening, what appears to be a separate set of individuals arrived and initiated a spree of damage and destruction in the downtown area and on parts of our campus close to downtown. As citizens, and as a campus community, it is important that in the midst of last night's activity we not lose sight of the cause that brought protestors together. I have also heard from members of the community advocating for additional campus-based change.
We are living in and experiencing an historic moment, and we must answer the call. To our Black students, faculty, and staff, it is important for you to know that I and your College see you, stand with you, and support you. I recognize that we are not perfect in matters of diversity, equity and inclusion. However, we will continue to listen and learn from those places we fall short, and remain steadfast in realizing our core values as a diverse, inclusive, and global community. The events of the last few weeks will serve as an additional catalyst, driving us to continue making the changes that our campus, and indeed our country, so deeply needs. I assure you that I hear the calls from our campus community and I'm committed to using your feedback to affect additional change on our campus. This work will not only make us whole as human beings, but can help heal the many wounds, both unseen and deeply visible, in our society.
By now, you should have received a separate message from Dorothy Pleas, Assistant Dean of Students and Director of Multicultural Affairs, regarding a number of virtual programs intended to allow our campus community to come together, and I encourage everyone to participate. In addition to these programs, I will be scheduling a virtual Town Hall for the campus community, focused on our diversity, equity, and inclusion efforts, and I will share details soon. As the College's president, I remain committed to the important work of equity, and encourage all members of our community to do the same.
On the College's academic seal—which is seen in the entryway of Old Main, on the diplomas of our graduates, and elsewhere throughout campus—there appears the Latin words "Lux Veritas." Light and Truth. Today's truth that we all must confront is the existence of systemic racism in all aspects of our society, and it is my hope that through our work we can shine light on that racism and move much closer toward a North Central College that fulfills its mission of a truly diverse and inclusive community.
Grace and Peace,
Troy D. Hammond
President
Professor of Physics
North Central College
Additional Campus Resources:
The Dyson Wellness Center, Counseling (Students)
Email: dysonwellness@noctrl.edu
Instagram: @dysonwellnesscenter
Human Resources, Employee Assistance Program (Employees)
Email: humanresources@noctrl.edu
The Office of Multicultural Affairs
Email: mca@noctrl.edu
Instagram: @ncc_oma
The Office of Equity, Diversity, and Inclusion
Email: rgordon@noctrl.edu
The Center for Social Impact
Email: centerforsocialimpact@noctrl.edu
Instagram: @ncsocialimpact
The Office of Faith and Action
Email: faithandaction@noctrl.edu
Instagram: @nccfaithandaction
The Office of Student Affairs
Email: studentaffairs@noctrl.edu
Instagram: @northcentraldos