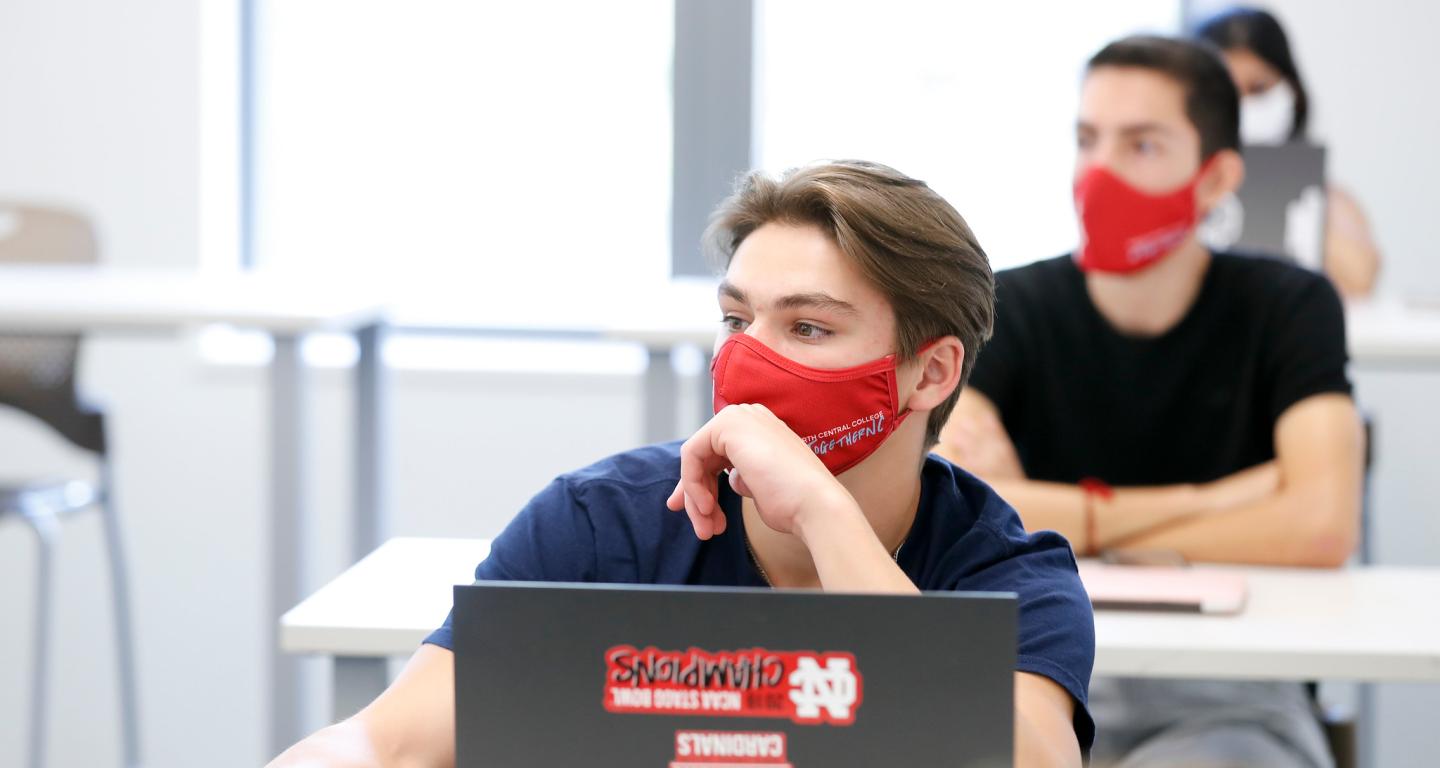 Is Political Science a B.A. or B.S.
Mar 19, 2021
Does the study of political science require a bachelor of arts or bachelor of science degree? Do these degrees prepare you for different careers? Read on to learn more.
What is a political science major?
Do you enjoy following current events and politics? Have you participated in student government, debates and political campaigns? Are you interested in global events and international relations? A political science degree might be right for you!
As a college student with a political science major, you will study the nature of power, current politics and governments while building your skills and knowledge in analysis, research and communications. With a degree in political science, you'll better understand topics like comparative politics, political behavior, political theory, political campaigns, foreign policy, the U.S. Constitution, and law.
 
Wondering what to do with a political science major? A political science degree prepares you for careers in such fields such as business, government, law, journalism, and education; for graduate study and research; and for citizenship in a complex world. Career options after graduation include political campaign work, congressional staff positions, government administrative jobs, and teaching as a college professor (with a master's degree and/or doctorate degree).
As you conduct your college search for a political science program, you'll want to find a degree program that challenges you to think critically–whether you're analyzing source materials, reading online news sources or preparing to cast a vote.
First, what's the difference in coursework to earn a B.A. or a B.S. (in any major)? 
As you start your search for a political science program, you'll find many institutions offer the choice of a bachelor of arts (B.A.) or bachelor of science (B.S.) degrees for many majors. Don't forget that earning a bachelor's degree matters more than the type of degree––and the abbreviated initials.
The first thing to know is that a B.A. tends to incorporate a broader representation of disciplines, while a B.S. is more focused on science and math. The degree requirements for the B.A. include more courses in the liberal arts and humanities like writing, art, history, philosophy, and religion. In contrast, the B.S. includes more science, mathematics, and analytical courses.
Both degree options should include opportunities to develop your critical thinking skills and to complete an internship.
It's good to research the differences during your college search and talk more with an academic advisor if you have questions about major requirements. According to www.mydegreeguide.com, here are some of the key differences in general terms:
Bachelor of Arts (B.A.)
A bachelor of arts (B.A.) is a bachelor's degree that will allow you to obtain a broad general education in the liberal arts by studying a wide range of subjects.  You'll most likely choose from across many disciplines and be able to explore your interests. These might include courses in the social sciences, history, the arts, and foreign languages/cultures, along with required courses in subjects like writing. At the same time, you'll make progress on the required courses for your major.
While a B.A. will most likely include some math and science, it doesn't have the same emphasis on these subjects as a B.S. The B.A. degree option is a good one if you enter college as an undecided major. Pursuing a B.A. offers more flexibility to explore a variety of potential careers by taking courses that could influence your ultimate choice of major.
A broad academic foundation allows you to pursue an education that reflects your interests and passions—and you might discover new ones along the way!
Bachelor of Science (B.S.)
The hallmarks of most bachelor of science degrees are the additional required courses in science and mathematics, along with the courses in your major. Students often complete a B.S. in science or mathematics disciplines to gain extra knowledge of advanced research and prepare for graduate school or medical school admission.
The B.S. degree pathway helps build a technical understanding of your major with more stringent degree requirements and less general electives. You'll want to carefully review the political science course requirements and decide which option is right for your career and graduate school plans.
B.S. degrees are generally offered in science or technology fields such as computer science, biology, physics, chemistry, biochemistry, environmental science, and mathematics.
Is Political Science a B.S. or B.A.?
If you're interested in a political science major, should you pursue a bachelor of arts or bachelor of science? What should your political science course work include?  You should first begin by researching the degree offerings and major requirements at the colleges and universities on your list.
What you'll study
Some institutions, such as North Central College, offer a bachelor of arts degree that allows political science students to study:
The meaning, distribution and utilization of economic and political power
How certain individuals and groups influence government decisions and international affairs
Topics such as equality, liberty, justice, and how societies organize and govern themselves
Students choose from among three main areas of course work: American Politics (including a course on First Ladies), World Politics (including a course called American Foreign Policy), and Law and Courts.
Working with their political science faculty, students develop skills critical to their futures, like:
Analytical reading
Precise writing
The capability to ask relevant and insightful questions
How to conduct basic and advanced research
How to think independently
How to work with and lead a group
Completing an honors thesis, if so desired
North Central College also offers political science students the opportunity to participate in co-curricular activities such as Mock Trial, Debate and/or Model United Nations. In these programs, you will build relationships with other students, gain academic and professional mentors and even have the opportunity to travel for competition, as with Model United Nations.
Some institutions, particularly large universities, offer a bachelor of science degree in political science. One major university requires that students seeking a bachelor of science in political science complete 60 hours in biological, physical, mathematical and/or computer sciences.If you have a aptitude for mathematics or an interest in public administration, political economy, public policy or other career fields that require advanced quantitative skills, the bachelor of science is the way to go.
Are you interested in scientific methodology and developing the ability to produce empirical research about international and American politics? You'll find that these B.S. programs are often geared toward preparing students with advanced analytical and data-focused skills through more rigorous quantitative requirements. These data analysis skills will enhance your ability to work in a variety of fields that use quantitative research.
According to the Political Science Guide, the type of data collection used in political science varies widely depending on the project and can include both qualitative and quantitative methods. "… but all political scientists engage in data collection at some point in their academic pursuits. For a political theorist, the data might be texts. For someone studying elections in the United States, important data may include public opinion surveys or exit polls."
And finally, the B.S. might also be an option if you are pursuing a STEM-related major or minor but also want to pursue an interest in politics––all while developing analytical and technical skills.
Similar majors
If the topics in political science are of interest to you and you want to explore other complementary majors, here are some related disciplines that might appeal to you:
Economics
Sociology
International Relations/Global Studies
Anthropology
Urban Studies
American Studies
Ethnic Studies
Journalism
Prelaw Studies/Public Law
Public Administration
Public Policy Analysis
Criminal Justice
Social Science major (general)
Political Science careers a B.A. prepares you for
Graduates with bachelor of arts degrees have gone on to law school to become a state's attorney, lawyers in private and public practice, including advocates before the state appellate and supreme courts; professionals in both public and non-governmental international organizations; support staff for state and congressional legislators; teachers and university professors.
Political Science careers a B.S. prepares you for
Graduates with bachelor of science degrees have pursued careers in a variety of fields, including law, business, political analysis, consulting, and public policy. The data skills gained through a B.S. will qualify you to work in a variety of fields that use quantitative research, like political polling and research analysis. Other areas of employment include public policy implementation, nonprofit leadership, and the evaluation and delivery of services by the government.
 
Is a political science degree worth it? This knowledge and understanding of the political world is valuable for everyone. It is also critical to many careers today.  Even outside the world of politics, government and law, consider the need for business executives, for example, to have some knowledge of policy and politics in China, Europe, the Middle East, and in the United States––in order to make wise trade and investment decisions. The economies of the world are interlocked, and world events can heavily impact many industries and sectors of the U.S. economy.
While some career fields will require attending graduate school to earn a graduate degree, a political science major will prepare you to pursue many career paths and find professional success!
Laura Zahn Pohl is an editorial director in higher education with 18 years of experience as a content writer, publications editor and speechwriter. An honors graduate of the University of Iowa School of Journalism, her experience includes corporate communications and freelance reporting for the Chicago Tribune, Daily Herald and Kalamazoo Gazette.