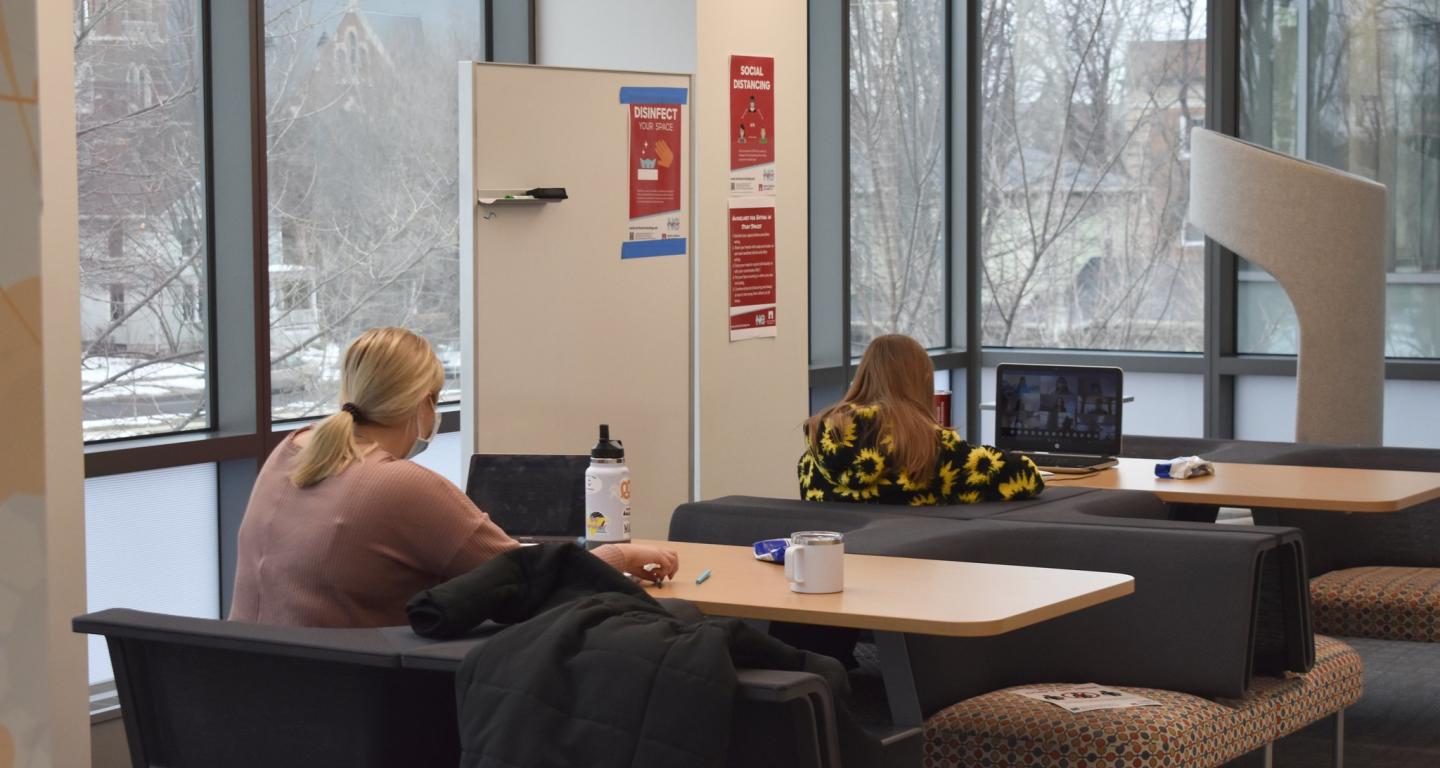 Is a Political Science Degree Worth It?
Reviewed by Jacob Imm
Apr 06, 2021
Is a Political Science Degree Worth It?
Politics influence nearly every facet of daily life—but is that enough reason to make them the focus of your  undergraduate degree?
If you want to major in political science, you'll need to come up with an answer to that question.. With this bachelor's degree, you'll develop a deeper understanding of the political landscape and how our current system has been shaped by the nation's history.
If you're wondering, "Is a political science degree worth it?", the answer depends on whether  you have an interest in law, diplomacy, legislation, activism, and/or r the justice system, and if you like the career opportunities a political science degree can offer. Let's take a closer look at this major to help make up your mind.
What is a Political Science Degree?
Political science is a social science major. Beyond modern politics, poli-sci majors will complete courses, internships, and projects across a number of subjects, including:
United States History
World History
Political Theory
Political Strategy
Foreign Policy
U.S. and International Law
Branches of Government
Statistics
Students may be surprised by the number of topics covered in a political science degree. This ensures that poli-sci graduates have a thorough understanding of the world around them and are trained to pursue a variety of different careers not just limited to politics.
However, before considering post-graduate jobs, it's important to understand what a political science major will entail.
What is the Coursework for a Political Science Major?
Political science courses vary by institution. At North Central College for example, the political science curriculum is diverse with an emphasis on practical applications. To earn a poli-sci undergraduate degree, a student will complete a minimum of 32 core credits in classes like:
Civic Well-Being – This course covers how the different levels of government function in the United States, as well as how citizens participate in the democratic process.
The American Political System – This introductory course focuses on the fundamentals of U.S. politics, including policies, biases and structure.
Introduction to Internal Relations – Throughout this course, students will study the ideologies, theories and conflicts related to political relations in the United States. Lectures and reading will delve into specific political perspectives, such as liberalism, Marxism, and feminism.
Someone considering a degree in political science can also earn credits through a number of unique electives, including:
Congress: The Least Popular Branch
Women in American Politics
Model United Nations
Law, Politics, and Society
Research Practicum (a collaboration with faculty members on active research projects)
Relevant internships with local governments, political campaigns, and congressional staffers
A student may also consider a minor in political science while earning their major in another discipline. To earn your minor in political science at North Central, for example, you'll need to complete a minimum of 20 credit hours in core poli-sci classes, 12 elective credits, and at least four credit hours in advanced-level political courses.
What Are the Benefits of a Political Science Degree?
Pursuing a political science major will allow students to build skills that are pertinent to political work as well as expertise than can apply to numerous other fields.
Just a few of the skills political science majors will master include:
Public speaking
Analytical writing
Debating
Diplomacy
What Careers Require a Political Science Degree?
What can you do with a political science degree? Beyond becoming a politician, a political science graduate can find employment in the following fields:
Journalism
Political Theory
Education
Lobbying
Foreign Diplomacy
Public Relations
Law
International Business
Political Consulting
Government Administration
Successful individuals who earned poli-sci degrees, but went on to pursue non-government careers, include:
Rachel Maddow
Anderson Cooper
George Stephanopolous
A political science graduate is well-equipped not only to work in a number of fields, but to continue their education further through graduate degree programs, such as law school, an MBA, or a Ph.D.
Do You Need a Political Science Degree to Work in Government?
Although a political science degree is not required for government work, it certainly helps. Earning a bachelor's degree in this field will lend students valuable resources, including internships and networking opportunities that can advance their careers in government.
The history and theories taught in political science classes help equip future politicians for their positions, particularly within the democratic process and international relations. Politicians often double major, or go on to earn advanced degrees in addition to their political science majors. These fields include history, law, and economics.
Some of America's most notable politicians earned their undergraduate degrees in political science, including:
Joe Biden
Barack Obama
Nancy Pelosi
Paul Ryan
Political Science Can Take You Places
No matter what path you choose, a political science degree from a quality program like the one at North Central College can help advance your professional career. The North Central political science degree program's extensive curriculum covers all the bases, from public policy to modern foreign policy.
In addition, internships and research opportunities give students a leg up in the professional world, even before graduation. At North Central, the faculty is committed to teaching the next generation of leaders, authors, and educators everything they need to know about politics and becoming a political scientist
If you're ready to join the next generation of leadership, check out North Central College's political science program today.
Looking for more information regarding a political science major? Check out our blog discussing, "Is political science a BA or BS?"
Jacob Imm is a communications specialist in the North Central College Office of Marketing and Communications. He has 10 years of collegiate communications experience and has worked with hundreds of college students. He has a bachelor's degree from the University of Notre Dame and a master's degree from Northern Illinois University.