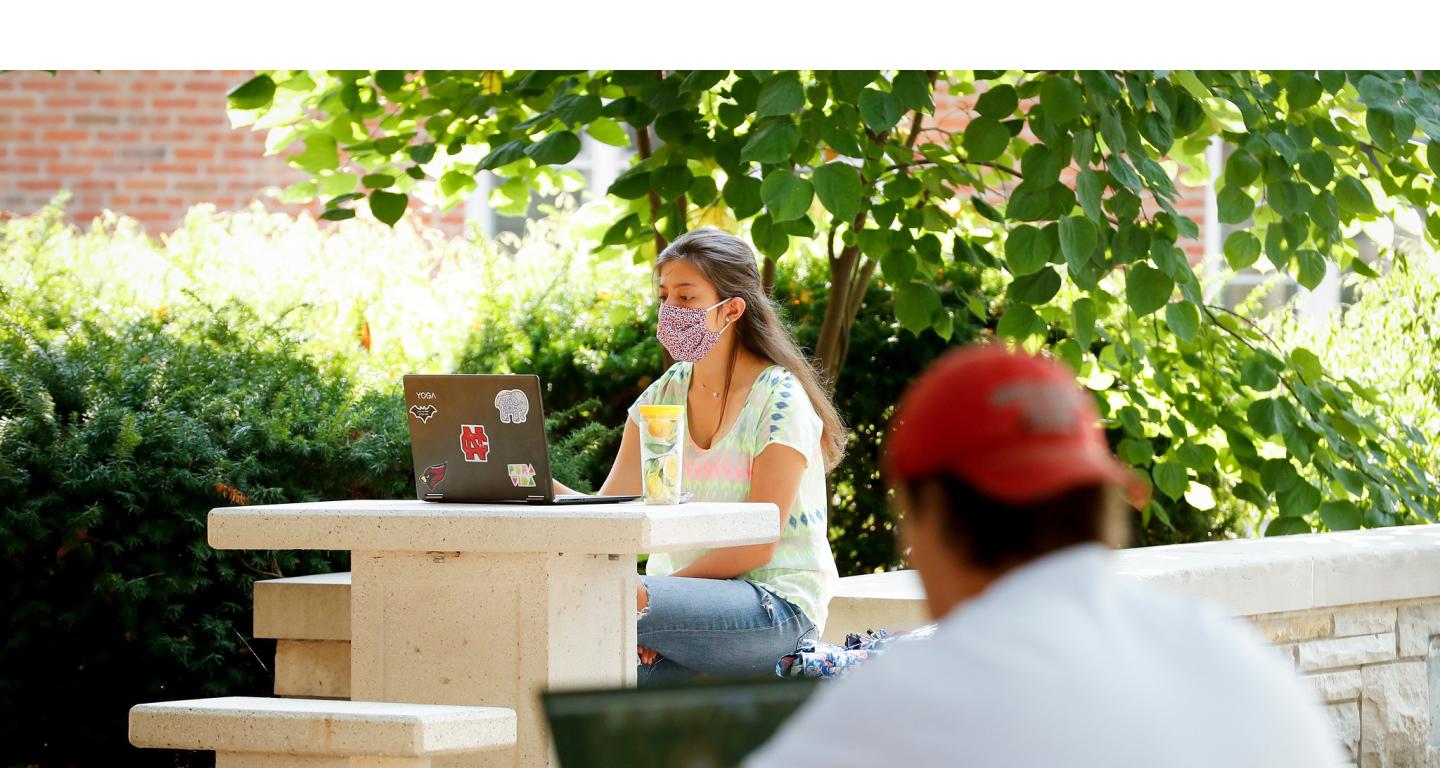 How to Get an MBA
Reviewed by Jacob Imm
Apr 21, 2021
How to Get an MBA
Earning an MBA degree is a promising way to advance your post-graduate career. The right MBA program can offer students vital business skills, networking opportunities, and increased starting salaries in the professional world. With that in mind, it's important to understand that all these benefits come with a tremendous amount of work and due diligence.
Don't worry, you got this.
Hard work is rewarded when earning a master's of business administration. Every college's application process is going to be different, and applying to a master's program will require a certain amount of preparation.
If you're looking to make this exciting step in your higher education, read on for everything you need to know about how to get an MBA.
MBA Requirements
Depending on the business school you're applying to, certain requirements may vary for admission to an MBA program—from prior education and professional experience requirements to written essays and letters of recommendation.
In the following sections, we'll dive into these individual requirements and how to fulfill them.
Prior Education
What is an MBA? A master's of business administration is a type of graduate school program. This means all MBA applicants must earn a bachelor's degree from an accredited four-year college before enrolling. Students may choose to pursue an MBA program at their undergraduate school, or apply elsewhere for a new experience.
A small number of colleges will only accept business majors for their MBA program, while others—like North Central College—are open to graduates of all majors.
It's uncommon for MBA programs to have prerequisite classes for admission, but applicants should prepare their undergraduate transcripts for submission. The admissions department at the school whose MBA program you're applying to will need to see your grade-point average (GPA) and completed courses to determine your readiness for graduate school. These transcripts can typically be requested, either online or in person, from your college's registrar's office.
Undergraduate GPA
Certain MBA programs may require a minimum undergraduate GPA. Students with a GPA of 3.0 or above will typically meet the standard for most colleges, while a GPA of 3.5 or higher will significantly increase your chances of MBA admission.
Applicants with lower GPAs may be admitted to an MBA program based on other exceptional qualities. For example, the MBA program at North Central College has a GPA minimum of 3.0, but applicants can bypass this requirement should they have five or more years of professional experience on their resume.
Along with this experience, a written letter of intent will also be mandatory for applicants who don't meet the minimum GPA. In this letter, students will describe how their time in the field has prepared them to succeed in graduate school.
Standardized Tests
Many schools take standardized test scores into consideration when admitting  MBA applicants. The two most common exams for graduate students are the GMAT and the GRE. Each test has a unique structure and scoring system. Here is the basic information every graduate student should know about these exams:
GMAT – The Graduate Management Admission Test (GMAT) is a three-hour exam that tests graduate students on their knowledge of business skills. This test is typically accepted by MBA programs only, and the structure of the exam includes: one written essay, 36 verbal reasoning questions, 31 quantitative reasoning questions, and 12 integrated reasoning questions. Scores for the GMAT can range from 200-800. Most MBA programs will want applicants with a GMAT score in the 700 range.
GRE – The Graduate Record Examinations (GRE) is an alternative test used by a variety of graduate-level programs, not just business schools. This exam will cover a wider range of subjects, including a 60-minute essay-writing section, a verbal reasoning section, and two 35-minute quantitative reasoning sections. GRE scores can range from 260-340, with an average score of 304.
At some colleges like North Central, neither of these tests are required for admission to the MBA program. Instead, the admissions team places a greater importance on undergraduate transcripts, letters of recommendation, and a written essay.
Professional Essay, Resume, and Recommendation Letter
Like most colleges, North Central College's program asks that you submit a few additional materials with your MBA application. A written statement of purpose, current resume, and two letters of recommendation are required for MBA admission to North Central. Here's a rundown of what to include in each of these important documents:
A written essay – An admissions essay, also known as a statement of purpose, will be required for all MBA applicants. This essay should highlight three key topics: your long-term career goals, the specific discipline that interests you, and the reasons you're applying for an MBA program. Any solidified business accomplishments you have should also be included in this essay to show the admissions department that you're serious about your future as a business leader.
Polished resume – A current resume will be required with your MBA application. Professional experiences and education should be the highest priority on your resume, but co-curricular activities, volunteer work, and community service  can help round out your application.
Letters of recommendation – At most schools, MBA applicants must submit a minimum of two letters of recommendation. These letters can be written by employers, teachers, or any other professional superiors.
Colleges want a clear idea of your career goals and experiences before they make their decision on your application. These documents should uniquely highlight your skills, ideas, and professional interests
Residency Experience
Residency experience is an important aspect of the MBA program at many schools. For example, students at North Central College are required to work a minimum of one weekend at a professional development conference, where they will learn important skills and training related to the business world. This is the only in-person commitment involved in North Central's online MBA program, and the residency program is a great opportunity for networking among peers.
Not all MBA programs offer this type of experience, but most colleges will have some sort of work requirement prior to graduation. The main goal of business school is to increase your entrepreneurial, management, leadership and professional skills, and real-world experience is a crucial piece of this process.
Graduate Assistantship Program
Many schools offer a graduate assistantship (GA) program that is a helpful addition to an MBA program. AGA program is designed to give students two years of professional experience through various professional positions within the college. At North Central College, students can complete the GA program in conjunction with an MBA or with any of the following graduate degrees:
Master's in Higher Education Leadership
Master's in Professional and Creative Writing
Master's in Liberal Studies
Master's in Organizational Leadership
Master's in Sports Leadership
Master's in Financial Management
Master's in Human Resources
Not only does a GA program provide professional experience, but students who work in these positions typically receive tuition remission and a monetary stipend. These advantages are designed to help students financially, while supporting their overall business career goals. Positions can usually be found in a range of college departments including:
Athletics
Academic Affairs
Alumni Relations
Career Development
Conference Services
College Honors
Admissions
Forensics
First Generation Programs
Fine Arts
International Programs
Leadership, Ethics, and Values
Marketing
Recreational Sports
Sports Information
Student Involvement
Veteran Services
Other Financial Aid Options
Schools with MBA programs will generally offer a number of financial aid options and scholarships for students who qualify. Eligibility requirements may include:
Proof of U.S. citizenship
Demonstration of financial need based on income
Satisfactory academic progress
On track to graduation
Enrolled a minimum of half-time
North Central College MBA Program
The MBA program at North Central College is unique in a number of ways. North Central students benefit from a simple application process, helpful professional experiences, and flexible MBA online classes. How long does it take to get an MBA? With part-time and full-time scheduling options, NCC students are able to earn their master's degree in one to two years.
At North Central College, MBA students are able to customize their master's degree with electives from any of the school's other graduate programs. This allows for a more personalized program that prepares graduates for the diverse world of modern business.
At North Central, students can get an MBA on their own schedule and whenever works best for them. With COVID-safe online classes, it's never been easier to take the next step after your undergraduate degree from the comfort of home.  
Students who meet the GPA and educational requirements can apply online and begin pursuing their MBA degree for the next semester. If you're passionate about pursuing your MBA degree, North Central College may be the perfect place for you!
Still not sure if an MBA degree is right for you? Follow the link provided to read our discussion, "Is an Online MBA Worth It?"
Jacob Imm is a communications specialist in the North Central College Office of Marketing and Communications. He has 10 years of collegiate communications experience and has worked with hundreds of college students. He has a bachelor's degree from the University of Notre Dame and a master's degree from Northern Illinois University.