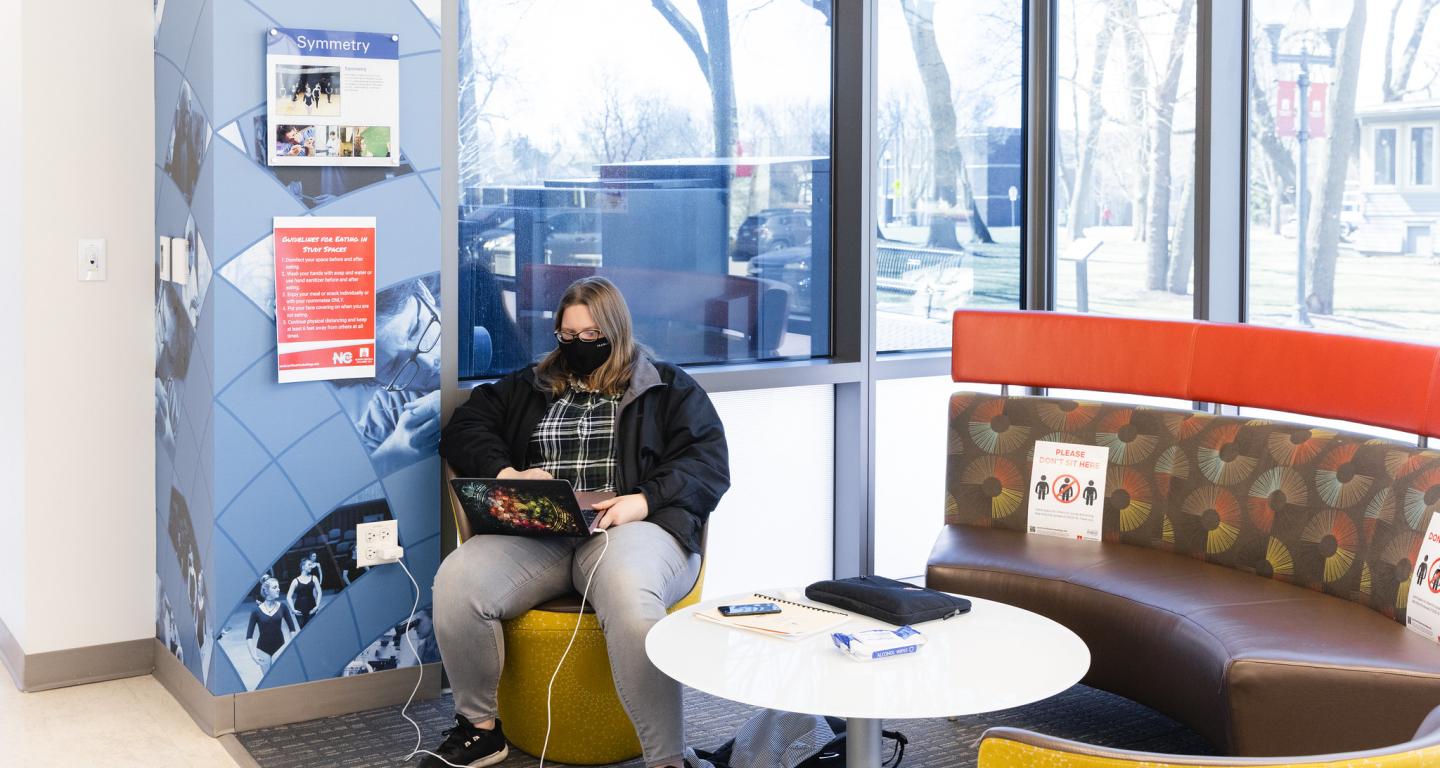 How Long Does it Take to Get MBA
Apr 23, 2021
How Long Does it Take to Get an MBA?
If you are planning to fill out an online college application for an advanced degree and are looking to advance your business skills and accelerate your career, a master of business administration degree, more frequently referred to as an MBA, could be the right path forward for you. A great asset and stepping stone, an MBA can help you in the beginning or middle of your career. If you are considering this degree, read on to learn more about the length of typical MBA programs, the course load required, and how to balance school and life.
Estimated Length of MBA Programs
Before considering an MBA program's length, it is crucial to answer the question "What is MBA?" and find out how to get an MBA. As defined by MBA.com​,​ an MBA is "a general graduate business degree that teaches an MBA student technical, managerial and leadership skills."
Is an online MBA worth it? For many people, the answer is yes. Earning an MBA means gaining new, valuable business insight, expanding your professional network, and creating new career opportunities.
When it comes to MBA program requirements, each school is different. However, for most schools, applicants should enter with a bachelor's degree and display proficient business and communication skills. Schools not only require you to send in application forms but often ask you to send in an essay, resume, undergraduate transcript, professional recommendations, and GMAT or GRE test scores.
When considering entering an MBA degree program, a common misconception is that you need to have an undergraduate business degree. In short, that is not the case. Many students enter with non-business backgrounds such as science, technology, art, and much more. Since it is such a versatile graduate degree, an MBA can help advance careers in most industries. For instance, some paths you can take with an MBA is entering a management role or starting a business. If desired, you can also pursue an MBA degree to change your career or career focus.
In most cases, a full-time MBA degree program typically takes two years. Depending on how fast or slow you want to earn your degree, there is a wide array of MBA programs that can impact the length. Schools know that the time it takes to achieve an MBA degree varies from person to person. Learning more about the required time commitment of an MBA helps to look at the programs offered by schools.
Time Required to Earn an MBA
If you have already decided on pursuing an MBA, you can choose from various programs depending on your career goals, work experience, and desired time frame to earn the degree. Below are five different types of MBA programs that are common to find:
1-Year Full-Time Accelerated MBA Program
2-Year Full-Time MBA Program
Executive MBA Program
Part-Time MBA Program
Online MBA Program
Participating in an MBA program full-time and earning the degree in two years is a standard route to take from the list above. Typically, in the first year, you will complete course requirements to develop core skills. During the second year, you will have more room to take courses of your choice, such as electives. However, if that route does not work best for you, schools offer other more flexible options.
What Other Kinds of MBA Programs Offer Completion Flexibility?
Today, more schools are offering MBA programs with more flexibility. With the current pandemic, schools are aware that you might not be able to participate in a program full-time or attend classes in person. Therefore, the part-time and online MBA programs are excellent options to consider.
Schools design and offer flexible MBA programs specifically with you in mind. As stated, these programs can include courses that are entirely online or a hybrid of in-person and online courses. With this option, you can fulfill your education and career goals while managing a busy schedule. Most An online MBA program enables you to work at your own pace and create a plan that works best for you. For instance, if you work a full-time job during the week, you can make time to work on schoolwork and watch virtual lectures in the evening or on the weekends.
Additionally, part-time MBA programs offer flexibility and balance to help you reach your goals without putting your career on hold. With this program, you have the opportunity to choose how many classes you take each semester. This is an excellent option if you do not want to sacrifice your current life in order to advance your career.
Do Any MBA Programs Permit a Shorter Time to Completion?
If you are interested in earning your MBA as quickly as possible, the one-year, full-time MBA program, known as the accelerated MBA program, is your best option. Since you earn your degree in half the time, you have the opportunity to save money on tuition expenses and can return to the workforce sooner. In most cases, candidates in this MBA program are experienced professionals seeking to advance their careers in their industry and earn their degrees quickly.
Core MBA School Subjects
When you pursue an MBA degree, you will find yourself learning not just one specific subject but a range of them. An MBA differs from other graduate studies. Where those aim to advance understanding and knowledge within a particular field, an MBA covers a broad range of subjects, just under the umbrella of business.
In the MBA program of your choosing, you will absorb information and skills that fall under subjects such as finance, economics, marketing and much more. Below is a list of some of the topics that most MBA programs offer:
Accounting
Applied Statistics
Business Communication
Business Ethics
Business Law
Business Strategy
Corporate Finance
Economics
Entrepreneurship
Global Business
Human Resource Management
Leadership
Marketing
Supply-Chain Management
Since there is a broad curriculum, students of many undergraduate degrees and career fields can enter an MBA program. "Business expertise transcends to many other careers. The career paths for business professionals are exciting. You may work for advertising, public relations, professional selling and analytics for private corporations, professional associations, the government, and religious and nonprofit organizations. Seldomly you can find any field or industry that requires no business skills at all," explains Xiaoye​ Chen​,​ an associate professor of marketing at North Central College.​
What is the Core Curriculum?
A great way to receive insight into the core curriculum for an MBA program is to visit a school's website. At ​North Central College​​, for example, the MBA program ​requires a minimum of 36 credit hours, which breaks down to 15 credit hours of core courses, 12 credit hours in business administration courses, and nine credit hours of electives. Below is a list of the core and business administration courses that are available at the College.
Core Courses
Data Analytics for Managers
Applied Managerial Marketing
Strategic Management
Financial Management
Strategic Human Resource Management
Business Administration Courses
Managerial Economics
Global Business
Entrepreneurship and New Venture Strategy
Global Supply Chain Design and Management
In addition to the program's core and business administration courses, North Central College also requires you to attend at least one Residency Experience, which is a distinguishing feature of the College's MBA program.
The Residency Experience is an opportunity for you to immerse yourself in a professional development conference atmosphere. These experiences provide you with relevant training in areas such as:
Data Analytics and Visualization
Leadership and Talent Development
Professionalism and Ethical Responsibilities
Personal and Professional Selling
Physical, Mental and Financial Health
Creativity, Curiosity and Idea Generation
Attending these conferences enhances your MBA educational experience​​​​​​​​​​​​​​ and allows you to grow your network and skills within the program.
Working While Attending School
When it comes to pursuing an MBA, not every MBA student has the luxury of focusing solely on their studies. In many cases, students have to balance school, work and other commitments in their life. To maintain a positive work-life balance while working towards an MBA, here are some tips to ensure success.
Stay organized
With all the commitments that come from work, school and life, it can be easy to forget or miss one. To avoid a mishap like that, writing in a planner or adding important dates and assignments in a digital calendar can be advantageous. With everything you need to know and do right beside you, it will be harder to forget and encourage you to stay on track.
Make the most of your downtime
This step is critical to staying on top of responsibilities and can help you get ahead in what you have to accomplish. Instead of watching a show on Netflix, spend your free hour completing an upcoming project or essay. Using your downtime proficiently can increase productivity and decrease stress.
Take advantage of school resources
One tip students sometimes neglect to use ​​is taking advantage of the resources available on campus. Campus resources such as a writing center, career fairs, wellness centers, and more are excellent ways to help you promote and achieve a healthy work-life balance.
If you decide to pursue an MBA degree, you can count on ​North Central College ​to help you discover the right path forward in the classroom and your career. To learn more about the College's MBA program, visit our MBA program page.
Kara Kots​​ is a social media specialist at North Central College, where she contributes her content, writing and communication skills.