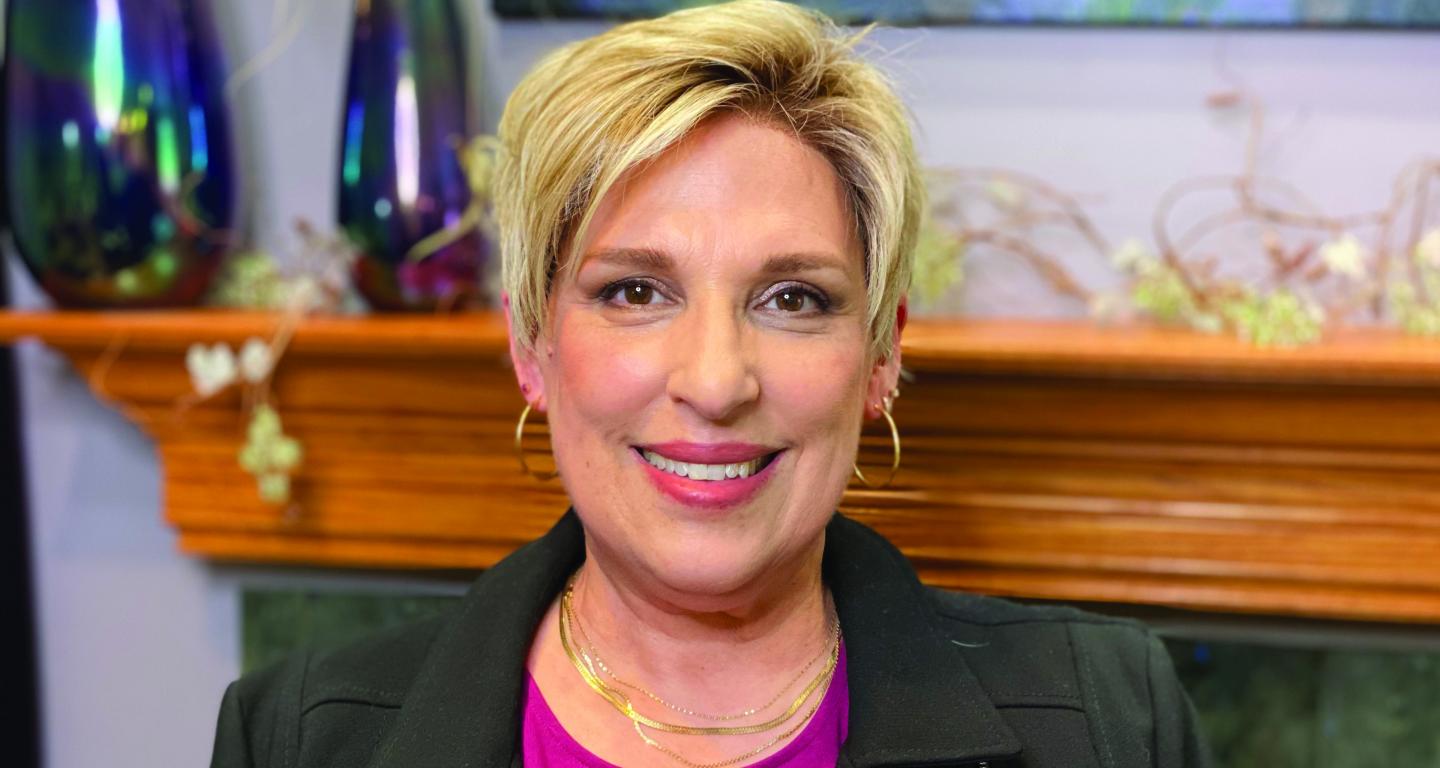 North Central College Appoints Dr. Rebecca Gordon as First-Ever Chief Diversity Officer
Jun 30, 2021
Naperville, Ill., June 30, 2021 – North Central College today announced that Dr. Rebecca Gordon, assistant vice president for equity, diversity, and inclusion; Title IX/504 coordinator, will become the College's first-ever chief diversity officer and will join the President's cabinet effective July 1 in this new role.
Dr. Gordon (pronoun, R) is a member of the Latine and LGBTQIA+ communities, and brings to this role lived experience along with a career dedicated to DEI and Title IX work. Dr. Gordon earned a doctorate in education and a master of science in clinical psychology from Northern Illinois University, and a bachelor of science in psychology from the University of Pittsburgh. Prior to arriving at North Central, Dr. Gordon served as director of the Women's Leadership and Resource Center and later the executive associate director and Title IX coordinator in the Office of Access and Equity at the University of Illinois at Chicago (UIC).
"In this new role, Rebecca will bring valuable experience and a DEI lens to help guide the College's work at the Cabinet level," said President Troy D. Hammond. "In addition, as Chief Diversity Officer, Rebecca will help leverage best practices to promote an equitable campus culture in which minoritized students, faculty, and staff are fully seen, heard, and included."
Dr. Gordon joined the Cardinal community in 2016 as the College's first full-time Title IX coordinator, and then assumed the role of assistant vice president for equity, diversity, and inclusion in 2019. Dr. Gordon has been a leading partner on a number of important DEI initiatives, working closely with key stakeholders from across the College, in particular, the President's Task Force on Diversity, Equity, and Inclusion. These initiatives include the expansion of the College's DEI infrastructure; centralization of the oversight of non-discrimination policies; creation of the College's DEI website; development of a diversity, inclusion, and anti-racism curriculum for first-year and transfer students; creation and delivery of diversity and inclusion training for student-athletes; and the execution of the campus climate survey.
"I am humbled by and grateful for the confidence that President Hammond has reposed in my ability to lead the College's equity, diversity, and inclusion efforts as chief diversity officer," said Gordon. "I am excited for the opportunity to bring an intersectional lens to our work removing systemic barriers to the success of minoritized students, faculty, and staff and at the senior College leadership level. While I recognize the challenges ahead of us, I have confidence in the foundation the College has built to launch meaningful changes through the Strategic Plan, the DEI Task Force, and the Athletic Diversity Council, as well as the activism of our students. I appreciate the collaborative relationships I have developed with faculty, staff, and students who have an unwavering commitment to equity, diversity, and inclusion. This is an exciting time to be a Cardinal at North Central College."
To learn more about the College's equity, diversity, and inclusion efforts, visit northcentralcollege.edu/diversity-inclusion.
Media Contact
Jeremy Borling
Director of Communication
North Central College
jaborling@noctrl.edu

About North Central College
North Central College provides students with the confidence, instruction and direction they need to exceed their personal best inside and outside of the classroom and throughout their careers. Founded in 1861, and located just 28 miles west of Chicago in the Historic District of Naperville, Ill.—named among the nation's "Best Places to Live" by Money magazine—North Central is home to nearly 3,000 students and offers more than 70 undergraduate majors, 60 additional undergraduate minors and concentrations, and 13 graduate degree programs. Visit northcentralcollege.edu to discover why U.S. News & World Report has named North Central a "Best in the Midwest" school for 27 years in a row and to learn more about the College's state-of-the-art facilities and distinctive programs, particularly in the sciences and business.