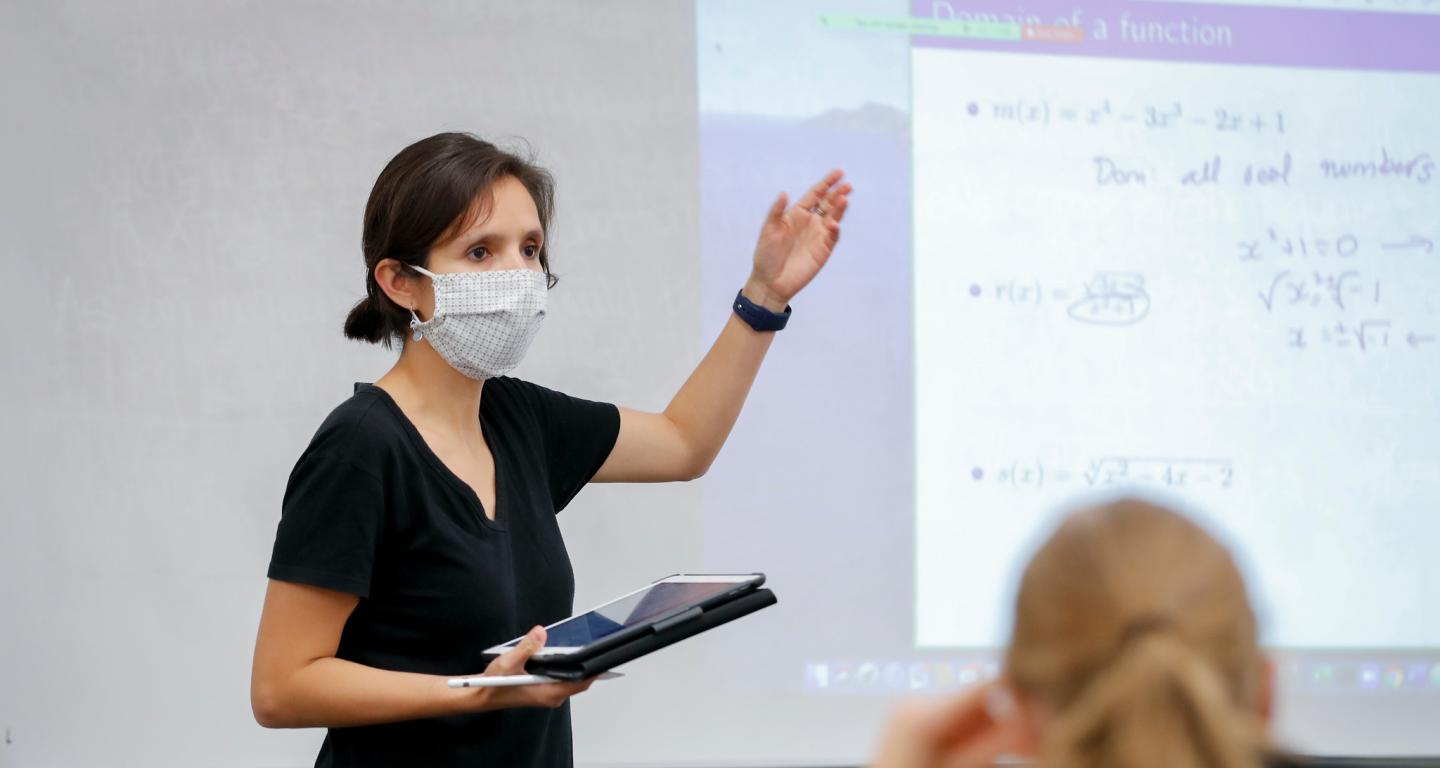 What Does an Actuary Do?
Sep 29, 2021
What does an actuary do?
In the search to find a career that matches your skills and interests, the answer is sometimes obvious and quite often not so obvious. You might know people who are great with their hands, love working with children, or are fascinated by how the human body works, and think it must be great for them to have a career path staring them in the face. 
But what if you're good with numbers, have great analytical skills, and you're best at looking ahead to predict risky situations and how much they might cost? Is there even a role for all that? It turns out there is, and it's a pretty great one. If these strengths sound at all like they describe you, you could be a perfect fit as an actuary. 
The actuarial profession is not talked about as much as others. In fact, Rachel Gillett of Business Insider wrote about a recent LinkedIn study that found actuary to be the second-toughest job for people to explain to their parents, behind only user interface design. 
Once you find the answer to "What is actuarial science?" and get past the lack of publicity for actuaries, though, you'll find that an actuary career is in high demand with a lot of great benefits. 
Let's look into what an actuary is, and what they does so you can see if it's a good fit for you.
General duties and regular tasks
On her blog The Etched Actuarial, licensed actuary and actuarial advocate Brea Fried summed up the role, saying that in her experience, "Most actuaries do two things:
First, they predict the timing of events that may randomly occur in the future.

Then they calculate how much money should be invested now so that there will be enough money in the future to pay for any financial losses that occur as a result of the events taking place."
It is important to note there are multiple schools of thought on how to subdivide the field. While Fried's view is shared by many, according to Dr. Marco V. Martinez, associate professor of mathematics and actuarial science at North Central College, another common grouping of actuaries is into two categories: consultants and those who work in insurance. Your understanding may depend most on who you talk to and study with in the field.
Writing for Investopedia, financial journalist Amy Fontinelle went through a comprehensive day in the life of an actuary. She said that each day is different depending on the employer and the projects that are being worked on and that actuaries are usually juggling two or three big things at a time. Each day can also include going to meetings, providing or receiving training, and taking short trips to visit a company's field offices and meet with representatives there. 
Fontinelle provided a breakdown of time spent on various tasks for the typical actuary, too. "(You'll spend) three to four hours performing analyses such as loss and premium trends, estimating catastrophe exposure, and assessing the rates for different classes or groups of financial risk," she said. "Another two to three hours a day go toward communicating the implications and results of these analyses to sales leaders, agents, and product managers, both in written form and in meetings, with a visit in person at least once a year. (You'll also communicate) with state insurance regulators."
Are you suited to be an actuary?
What sort of traits do aspiring actuaries tend to have? A general interest in financial markets, the insurance industry, and complex mathematics is pretty vital to finding actuarial science rewarding. That said, at its core, an actuarial career comes down more to effort and willingness to learn than raw intelligence.
Martinez said not to disregard actuarial work too quickly. "The misconception is that math only creates careers as teachers or engineers—students don't know about actuaries," Martinez said. "Actuarial science is not about being smart, but about working hard. It provides an amazing career path, great salaries, and a very good work-life balance."
Not all actuarial positions look exactly the same, either. The kind of work you enjoy most can help you decide what sort of actuarial career you'd like to focus on. Brea Fried groups careers in the field into two main categories: pricing actuaries and valuation actuaries.
Pricing actuaries
According to Fried, "Pricing actuaries tend to do a lot of project-type work. They'll work for 3-4 months at a time on repricing insurance products that haven't been looked at in a while. It's important to keep prices up to date as changes in the financial environment change.
"Or they may be involved in pricing new insurance products. This usually takes longer because they'll have to determine the feasibility of different features and appropriate assumptions for all the variables."
Valuation actuaries
So while pricing actuaries focus on adjusting the price of individual products like a defined benefit plan or pension plan to account for how markets are evolving, valuation actuaries tend to look more at ongoing adjustments to stay ahead of their company's expenses.
As Fried puts it, "Valuation actuaries are responsible for calculating reserves, which can be thought of as the insurance company's savings account to pay for all the future claims that policyholders make. Valuation work tends to be more repetitive—they often complete the same tasks every month, quarter, and year.
"This is different than pricing work because it's less project-based. If you like improving processes, then you'd probably like this type of work better than pricing work. Pricing work often involves starting from scratch each time."
What kinds of math do actuaries use?
As mentioned above, math is the backbone of actuarial work. Because you don't often hear what an actuary does, many people assume it requires knowledge in areas of math that are nearly impossible to understand or not commonly taught. 
The fact is, actuarial science involves a lot of keen observation, careful tracking of trends, and instinct. While the math at the core of the job can be challenging, it's still fairly straightforward. 
Fried said, "On the job, the math that actuaries use isn't as complex as it may sound. Actuaries primarily use probability, statistics, and financial mathematics."
It's important to remember, however, that like any career that deals with vital assets like salary, health insurance, employee benefits, and retirement benefits, actuaries are rigorously tested to ensure their skills. While you may not be doing the most complicated math on a day-to-day basis as an actuary, you will for sure be challenged while you're completing the steps on how to become an actuary, especially actuary exam preparation: 
"Actuarial exams, which are required to be passed to become a certified actuary, require more advanced math ... An excellent understanding of calculus, algebra, and advanced statistics is required to pass them," said Fried.
That's why it is so vital to find an excellent actuarial science program for your bachelor's degree—one that not only covers advanced math courses but prepares and supports you as you work your way through each actuarial exam.
Where do actuaries work?
You may not have encountered very many actuaries in your life, and now that you're more curious about what they do, you'd probably like to know where you can find them. Let's go back to our experts for some clues.
Martinez said, "Actuaries are everywhere, including most insurance companies, but also huge corporations like Google, Tesla, and Uber. Tesla, for example, just opened a department for actuaries. Any company that encounters risk needs actuaries."
Fried provided a more detailed idea of the kind of environment actuaries work in, regardless of their industry. She said, "Actuaries typically are in an office setting, working about 8 hours per day each weekday. Most positions don't require much traveling, overtime, or work on the weekends. There are some exceptions, though, such as (a) consulting actuary.
"Consulting actuaries tend to have tight deadlines since they are working for clients that want their actuarial work done as soon as possible. The clients may also require that the consulting actuaries travel to them to fully understand the project and what needs to be done."
You're probably wondering where you could find a job opportunity as an actuary, and more specifics on their workplaces can help you answer the biggest question, "How much do actuaries make?"
Carrie Morris provided some solid answers writing for Great Business Schools online. She said, "There are many actuarial science degree jobs and jobs for actuarial science graduates that are available across many industries. These jobs for actuaries are available in the following fields –
banking and investment strategies,

shipping and/or plane travel,

jobs in the field of energy,

the insurance industry, and

environmental issues related to climate change, among other issues."
Morris went on to point out that a lot of actuarial careers options come from civil service work in government positions, like working for Medicare, Social Security, the Department of Labor; in entry-level corporate finance jobs working on pensions or retirement planning; and other areas with large workforces like higher education, labor unions, accounting firms or ratings bureaus. Specific job titles to look for are chief actuary, pension actuary, enrolled actuary, actuarial assistant, or actuarial consultant.
Job Outlook
If you're planning for a career as an actuary, the good news is that the job outlook is estimated to increase by 21% from 2021 to 2031, according to the BLS. Around 2,400 openings are projected each year, on average, for over a decade.
Take the First Step
Now that you have a better understanding of what an actuary does, you can think about what it takes to become one yourself. As we said before, you have to start with a great education that will set you up for success in actuarial science. Look for a program like the one at North Central College. North Central has an actuarial science major offered jointly by two departments—mathematics and finance. This ensures greater flexibility and increases your career options after graduation. North Central's small class sizes are designed to give the personal attention you need, especially when it comes to actuarial certification exams—the College's students have a 75 to 90 percent pass rate on professional certification exams in the last three years. Find out more about North Central College's actuarial science program and get your actuary career moving today.
Jacob Imm is a communications specialist in the North Central College Office of Marketing and Communications. He has 11 years of collegiate communications experience and has worked with hundreds of college students. He has a bachelor's degree from the University of Notre Dame and a master's degree from Northern Illinois University.
Lauren Ford works with North Central College's marketing and communications office. An award-winning writer, she also runs her own communications firm, serving a variety of not-for-profit organizations across the United States. She earned her bachelor's degree from Connecticut College and her master's from the University of Chicago.
Sources:
I'm an actuary. Here's what I do all day. 23 Sept. 2018. Etched Actuarial.
https://etchedactuarial.com/what-do-actuaries-do/ 
A Day in the Life of an Actuary. 28 July 2021. Investopedia.
https://www.investopedia.com/articles/professionals/090513/day-life-actuary.asp 
What Can I Do With an Actuarial Science Bachelor's Degree? 18 May 2021. Great Business Schools.
https://www.greatbusinessschools.org/degrees/actuarial-science-degrees/ 
15 jobs that are impossible to explain to your parents. 31 Oct 2016. Business Insider.
https://www.businessinsider.com/frequently-misunderstood-jobs-2016-10