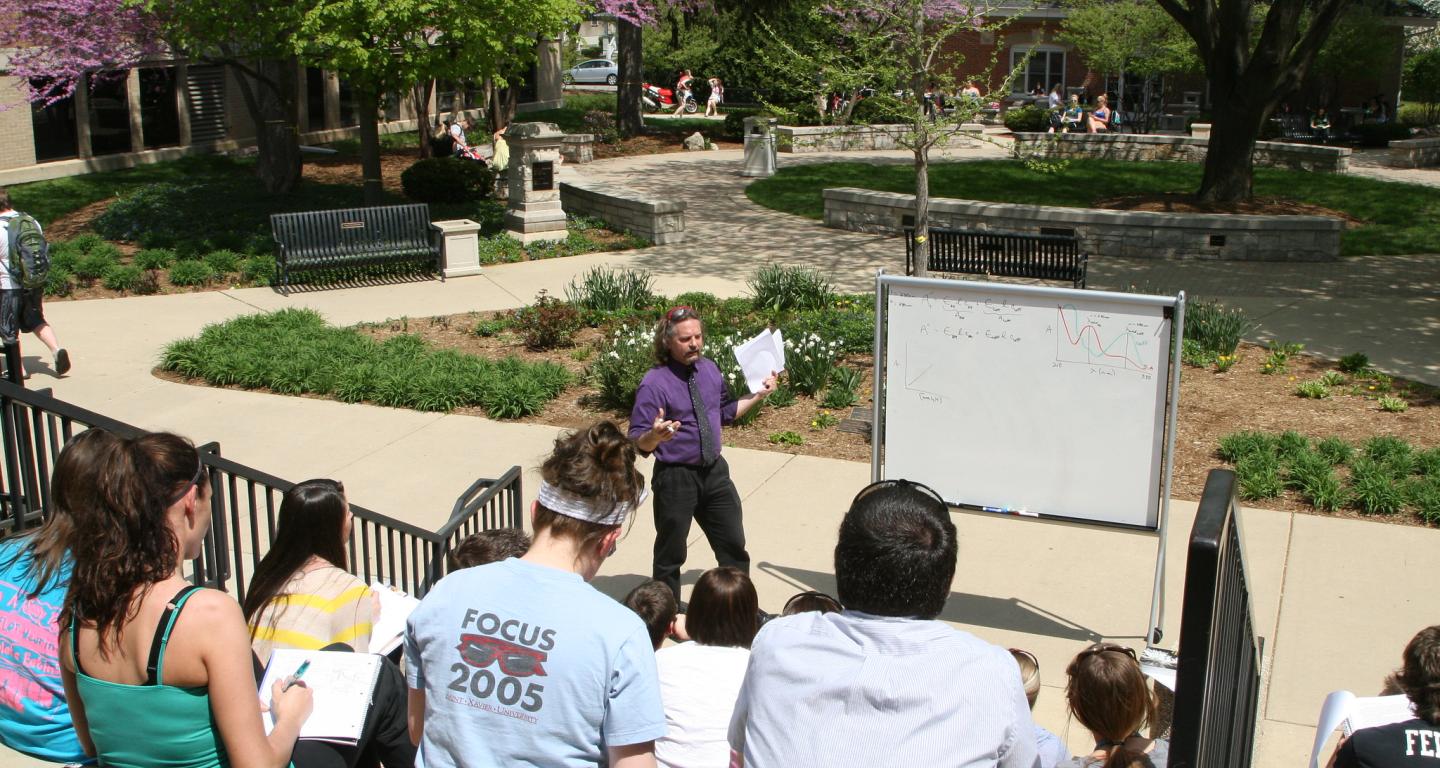 What is Actuarial Science?
Reviewed by Jacob Imm
Oct 20, 2021
What is Actuarial Science?
Finding the course of study that speaks to you and ignites your passion can be a challenging task, particularly if you don't fully understand all the options available to you. In fact, browsing through a school's majors can leave you with more questions than answers.
If you've found yourself wondering, "What is actuarial science?" you're not alone. 
In this article, we'll explore actuarial science and its related skillset. We'll also take a closer look at an actuary's responsibilities, salary and employment outlook to help you determine if this career path is right for you. 
Understanding Actuarial Science
So, what does an actuary do? The discipline of actuarial science major involves studying and quantifying risks, specifically in the realms of finance and insurance. While it may look like fortune-telling to the untrained eye, there's no crystal ball involved. By using math, statistics and probability, actuaries work to understand and mitigate the potential financial implications of a future incident.
A degree in actuarial science can land you a job with an insurance company, at a bank, in the investment industry, or at any large organization, among numerous other options.
In terms of what actuaries do, a typical day at work might include any of the following tasks:
Analyzing Data – An actuary's role is to anticipate future losses and prepare accordingly, so a lot of time is spent looking at current and historical data.
Predicting Trends – Based on the information they've analyzed, an actuary tries to forecast the likelihood of certain events so the company can make better business decisions. For example, an actuary working at a life insurance company might be concerned that fatal bicycle accidents are (hypothetically) on the rise. If they see an upward trend over the years, they might suggest raising insurance rates for cyclists.
Minimizing Client Financial Risk – Actuaries study liabilities and crunch the numbers, then offer recommendations to reduce financial losses.
While the above may make a future in actuarial science seem limited in scope, there are various types of actuaries, including:
Pricing Actuaries – This role involves assessing risk and probability to structure pricing for insurance premiums and calculate claim payouts.
Savings and Retirement Actuaries – An S&R actuary studies the risks of the market and helps clients invest and prepare for retirement. 
Consulting Actuaries – A consulting actuary generally works closely with clients—who are often individuals—by analyzing statistics and negotiating on their behalf.
Do duties and roles like these pique your interest? If so, you can start fostering the skills required for a career in actuary science.
What Skills Does An Actuary Need to Have?
Actuarial science is an ideal discipline for anyone with an analytical, detail-oriented approach. Those looking to earn a degree in the field should already have a strong interest in statistics, finance and probability theory, as these subjects will come into play on a daily basis. But, perhaps most of all, future actuaries should have an understanding—and love—of all things mathematics.
Other related areas that will help with actuarial science are:
Problem-Solving – Crunching the numbers is only one half of the puzzle; using them to develop a solution is the other.
Computer Programming – While not essential, proficiency with computers is a plus. Knowledge of Excel and similar programs is an asset when analyzing large data sets.
People Skills – A significant part of your job will be communicating your findings with others, so be sure to brush up on those interpersonal skills.
As you can see, the capabilities required for a degree in actuarial science can all be learned or improved through a quality education.
What Courses Do You Take When Studying Actuarial Science?
At this point you are probably wondering how to become an actuary. Students who graduate with a degree in actuarial science will most likely graduate with a bachelor of science (B.S.) degree. At most institutions, actuarial science falls within the department of mathematics. As such, on top of any general courses the college requires for an undergraduate degree, actuarial science majors will typically study:
Mathematics (calculus, algebra and probability)

Accounting

Economics

Finance

Computer programming
The actuarial science program at North Central College, for example, focuses on practical and theoretical knowledge to help actuarial students succeed in life after college. Classes in their program include: 
Actuarial Science Exams
Graduating with a B.S. in actuarial science isn't enough to secure a job in the field; you also need to be certified as a qualified actuary. To do that, you'll need to pass your professional actuarial exams. These professional exams are separate from your post-secondary coursework.
There are two major credentialing organizations in the United States: the Casualty Actuarial Society (CAS) and the Society of Actuaries. To earn the Associate of the Society of Actuaries designation, students must pass a specialized series of actuarial science exams. The Society of Actuaries notes that other requirements include "an e-Learning course, a proctored project assessment, validation of educational experience outside the SOA Education system (VEE) and a professionalism seminar." Requirements for the CAS are similar, but check their website for more details.
Actuarial science exams will test your knowledge of: 
Probability

Financial mathematics 

Models for financial economics 

Models for life contingencies

Construction and evaluation of actuarial models
The exams are challenging and will take years to complete. You will begin them while you are enrolled in college and then continue through and after graduation. Thankfully, you're permitted to work as an entry-level actuary while taking these exams, and most companies will support you throughout the process.
How Much Money Can You Make as an Actuary?
What is the average actuarial science salary? Because actuaries often work for banks, insurance providers, or the government, compensation is above average. According to salary aggregator Glassdoor, an entry-level actuarial position makes $55,000-80,000 per year.
As you complete your actuarial exams, you'll have the opportunity to earn more and more. The standard is to provide a pay increase with every exam passed. Those wage increases add up quickly, too. The U.S. Bureau of Labor Statistics puts the median annual salary of an actuary at $111,030. Many companies will even cover your exam fees and give you time off to study.
On top of a median salary well above the national average, actuary jobs tend to come with health and dental benefits.
What is the Job Outlook for Actuaries?
Due to their demand in the insurance and financial industries, certified actuaries should have no trouble finding work after graduation. The outlook for actuarial science graduates is promising—jobs in actuarial science are expected to increase by 18% by 2029. That's faster than most other occupations in the country.
In a world where many careers can be replaced by AI and automation, you may be wondering about the long-term viability of working in actuarial science. Writing for the Society of Actuaries, a professional actuary has anticipated these questions and published a newsletter noting that robots are unlikely to replace human actuaries. On the contrary, AI will only make an actuary's day-to-day workload easier.
What Else Can You Do with an Actuarial Science Degree?
To become an actuary, you must study actuarial science and pass your actuarial science exams. However, even if you don't pass or choose to take your exams, you can still put your degree to use with an actuarial career as a:
Business Analyst – Instead of focusing strictly on risk, business analysts look at all kinds of data and provide recommendations to management.
Financial Planner – Put your knowledge of micro and macroeconomics to work with a job as a financial planner. Help clients budget, invest their wealth and save money on taxes.
Investment analyst – Using computer software, investment analysts evaluate insurance policies and identify potential risks to help clients find a policy that suits their needs. Those who thrive in this role have strong interpersonal and financial skills. 
Underwriter – Underwriters work for lenders or insurance companies. Their job is to review a client's application and decide if their employer should take on the contract. This career will put your risk analysis to the test.
Teacher or Professor – Do you love the specifics of actuarial science but don't see yourself working in an office? You could always further your education and teach probability and statistics at a high school or university.
In short, if you're passionate about analytics and calculating risk but aren't keen on the actuarial exams, an actuarial science degree may still be the right choice.
Is an Actuarial Science Degree Right for You?
Although becoming an actuary requires years of hard work, patience and education, a career in actuarial science can be extremely rewarding—particularly for those who excel in math, statistics, finance and accounting. Many actuaries report flexible work hours, a healthy work/life balance, a range of on-the-job training opportunities and competitive compensation.
If you have a passion for the stories that numbers tell, a keen eye for statistical trends, and an interest in economics or the insurance industry, actuarial science will be right up your alley.
To Experience the Rewards for Yourself, Choose North Central College
North Central College is one of the only schools with a full-fledged actuarial science major offered by both the math and finance departments. The actuarial program provides a comprehensive understanding of the field and expands your job outlook after graduation, with alumni moving on to work at Allstate, Liberty Mutual, State Farm and other top-tier companies.
With small class sizes, you'll receive a more personalized learning experience to ensure you're fully prepared for your actuarial science exams. To start your career in actuarial science, reach out to North Central College today.
Sources: 
Society of Actuaries. (n.d.). Associate of the Society of Actuaries (ASA). https://www.soa.org/education/exam-req/edu-asa-req/ 
Entry Level Actuary Salaries (n.d.). Glassdoor. Retrieved August 31, 2021, from https://www.glassdoor.com/Salaries/entry-level-actuary-salary-SRCH_KO0,19.htm 
Actuaries: Occupational outlook handbook. (2021, April 9). U.S. Bureau of Labor Statistics. Retrieved August 31, 2021, from https://www.bls.gov/ooh/math/actuaries.htm 
Yeo, N. (2017, November). Actuarial profession in the age of artificial intelligence and process automation. Society of Actuaries. https://www.soa.org/news-and-publications/newsletters/innovators-and-entrepreneurs/2017/november/ei-2017-iss-61/actuarial-profession-in-the-age-of-artificial-intelligence-and-process-automation/