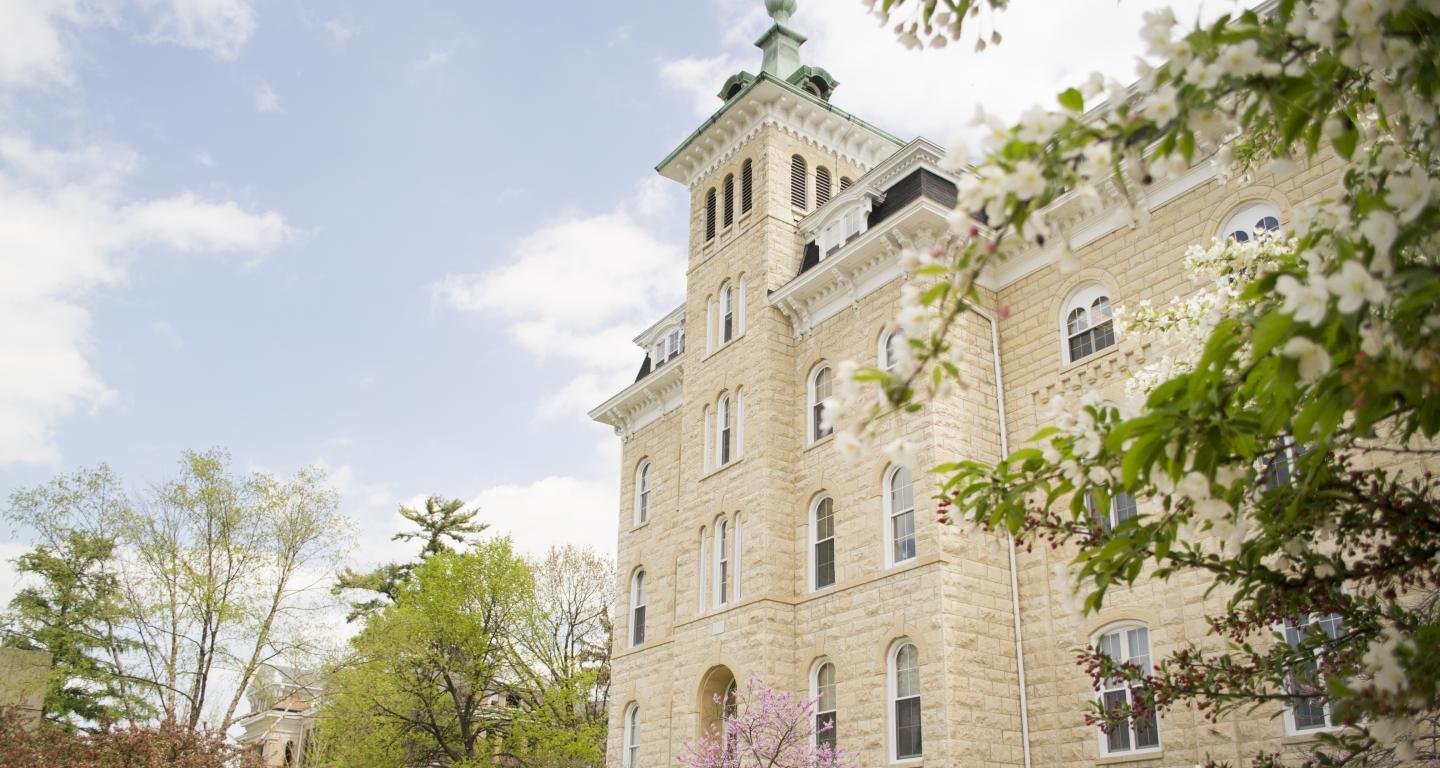 College of Arts & Sciences
Actuarial Science
Why pursue an actuarial science degree at North Central College?
Actuarial scientists analyze the financial costs of risk events using mathematics, statistics and financial theory. Our program is designed to help you gain exposure to both mathematical and financial skills to expand opportunities across industries.
At North Central, you will have the opportunity to gain hands-on experience as early as your first year on campus. This experience will equip you with the skills to secure key internships and launch a successful career. A career in actuarial science offers a competitive starting salary, opportunities for career growth, job security and the ability to create meaningful impact.
IF YOU ARE INTERESTED IN
Managing and quantifying risk
Combining your technical and business skills
Solving problems with complex numerical data
then a degree in ACTUARIAL SCIENCE might be for you.
Why study accounting at North Central College?
In the Classroom
Coursework topics:
Accounting principles
Computer science
Corporate finance
Data analytics
Econometrics
Linear algebra
Macroeconomic principles
Microeconomic principles
Models for financial economics
Money and banking
Probability
Single variable and multivariable calculus
Theory of interest
Beyond the Classroom
As an actuarial science major, you can:
Conduct research with professors as early as your first year on campus.
Network by attending local, regional and national professional conferences.
Gain real-world experience interning with nearby Naperville and Chicago companies such as Aon, Allstate, Blue Cross Blue Shield and more.
Participate in peer tutoring or become one yourself.
Join the Actuarial Science Club, the professional insurance fraternal society Gamma Iota Sigma and the mathematics honor society Pi Mu Epsilon.
Receive preparatory and financial support for industry-required actuarial exams.
Actuarial Science, B.S.
Major Requirements
Additional Requirements for the B.S. Degree
Recommendation
It is strongly recommended that Actuarial Science majors pass at least one actuarial exam (preferably by the summer following their second year) and complete an internship before graduation.
Actuarial Science Internships and Jobs
A North Central education integrates career preparation with rich academic study. Our faculty encourages you to refine and apply your knowledge in an interconnected world. Here you'll learn to think independently and work globally to solve problems and lead.
Our students have recently been awarded internships or have received job
offers from the following companies:
Allstate
Liberty Mutual
Blue Cross Blue Shield
Lauterbach & Amen
AAIS
State Farm
Aon
Country Financial
Mercer
Unum
CNA
W.R. Berkley Corporation
Milliman
Guarantee Trust Life
HUB
USLI
American Association of Insurance Services
BrickStreet
Northwestern Mutual
Travelers
American Family
Invest in your future
Choosing the right college is a big decision. Don't make it alone. North Central's admission and financial aid team is here to help you design a financial aid solution that works best for you and your family. 
Merit scholarships, grants, loans, campus employment - these are just some of the resources available to you. Over 95 percent of students and 100 percent of all eligible students receive aid. Let our team partner with you in finding the best value for your education.
Learn more about financial aid and costs for North Central College
Apply to North Central College
The first step to becoming a North Central student is reading the application instructions specific to you. Find out everything you need to know about applying by selecting the group you belong to below.