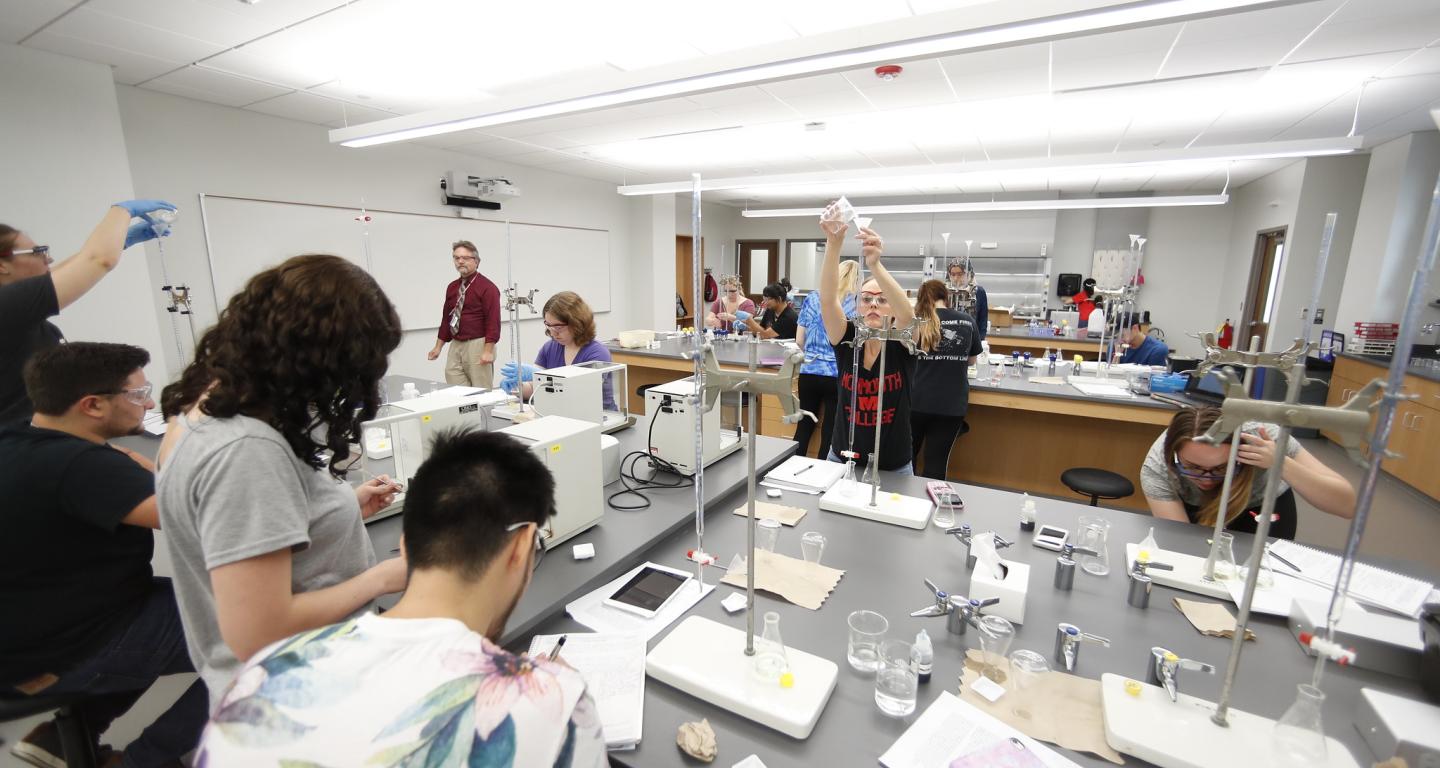 What is a Biochemistry Major?
Reviewed by Jacob Imm
May 04, 2022
What is a Biochemistry Major?
For some, the field of biology has endless appeal. Unlocking the secrets of life through biological science is an opportunity too great to resist. For others, the field of chemistry entices. Understanding existing substances and creating new ones—what's not to love?
When your goal is to expand the horizons of human knowledge, choosing one or the other is challenging. But if you find yourself in the middle of these two fields, you're in luck: there's a major for you.
Biochemistry is the perfect blend between biology and chemistry—and it's a fascinating discipline on the cutting edge of natural science. Wondering how to become a biochemist? To help you understand this exciting area of study, we'll be exploring the ins and outs of a major in biochemistry and how to obtain a biochemistry degree.
What Do Biochemistry Majors Study?
So, what does a biochemist do? As interdisciplinary scientists, biochemists are interested in the areas where chemistry and biology overlap. And luckily, for budding biochemists, there's plenty of overlap to study.
Life exists due to a series of complex chemical reactions. Broadly speaking, biochemistry students explore these chemical processes and their impact on living things and cell biology.
So, what is a biochemistry major likely to discover during their health science schooling (and beyond)? Common topics of interest in an undergraduate research course might include:
Hereditary infectious diseases

Cell development

The biological effects of hormones or drugs

Growth

Natural and synthesized proteins or fats

Recombinant DNA (rDNA)
Because the chemistry of life exists all around us, biochemistry has countless real-world applications. From food science to pharmaceuticals, there's always a need to analyze, understand and improve the processes that shape our everyday lives.
A biochemistry program gives students the skills they need to tackle these endeavors.
Typical Courses in a Biochemistry Program
Depending on your goals in biochemistry, you can pursue either a bachelor of arts degree (B.A.) or a bachelor of science (B.S.). The former offers you the chance to explore a broader range of topics, while the latter is almost entirely focused on chemistry and biology. You'll also learn the differences in molecular biology vs. biochemistry to round out and enhance your expertise in the field. It is always wise to consult your academic advising office or student services for additional information on the college's biochemistry course program.
Regardless of the path you choose, you'll generally take the same core biochemistry courses throughout your degree, which can take around four years to complete.
As an example, students in the biochemistry program at North Central College will enroll in courses like:
General Chemistry I & II

Organic Chemistry I & II

Principles of Biochemistry

Advances in Biomedical Research

Investigating Biology

Cells and Systems

Genes and Genomes

Chemical Analysis

Calculus
While B.A. students will take on more diverse topics (like foreign language classes), B.S. students will double down on chemistry and biology, tackling additional courses that may include:
Plant Growth and Function

Animal Physiology

Separation Methods

Thermodynamics and Kinetics

Infectious Disease

Mechanisms of Development
Both a B.A. and a B.S. in biochemistry will allow you to pursue a career in the field.
What Can I Do After Graduation?
Whether you plan to further your knowledge in an advanced program or want to start working right after college, biochemistry provides you with a range of options.
Further Education
Biochemistry majors with a bachelor's degree can begin applying for jobs in their field. However, according to the US Bureau of Labor Statistics (BLS), some occupations (such as medical scientists) are more likely to require a doctoral or medical degree.
Your options beyond a bachelor's degree include a master's or Ph.D. in a field relevant to biochemistry or a medical degree.
When you earn a graduate degree, you can:
Biochemistry Careers
With an education in biochemistry, there are a handful of intriguing, high-profile jobs that you can apply for. Among other occupations, you can try your hand working as a:
Where Should I Study Biochemistry?
No matter which career path you hope to take, your first step begins with your bachelor's degree.
If you've decided biochemistry is the major for you, it's time to start applying to colleges. As you undertake your search for the right school, look for an institution like North Central College; one with a dedicated faculty, a state-of-the-art lab and connections with the industry at large.
To find out more about biochemistry, read our guides on what biochemists do, how to become a biochemist, and the difference between molecular biology and biochemistry.
Jacob Imm is the assistant director of communications in the North Central College Office of Marketing and Communications. He has 12 years of collegiate communications experience and has worked with hundreds of college students. He has a bachelor's degree from the University of Notre Dame and a master's degree from Northern Illinois University. 
Sources: 
U.S. Bureau of Labor Statistics. (2021, September 8). Medical Scientists: Occupational Outlook Handbook. U.S. Bureau of Labor Statistics. Retrieved March 16, 2022, from https://www.bls.gov/ooh/life-physical-and-social-science/medical-scientists.htm
U.S. Bureau of Labor Statistics. (2022, January 27). Biochemists and Biophysicists: Occupational Outlook Handbook. U.S. Bureau of Labor Statistics. Retrieved Marc 16, 2022, https://www.bls.gov/ooh/life-physical-and-social-science/biochemists-and-biophysicists.htm
U.S. Bureau of Labor Statistics. (2021, September 8). Medical Scientists: Occupational Outlook Handbook. U.S. Bureau of Labor Statistics. Retrieved March 16, 2022, from https://www.bls.gov/ooh/life-physical-and-social-science/medical-scientists.htm
U.S. Bureau of Labor Statistics. (2021, September 8). Agricultural and Food Scientists: Occupational Outlook Handbook. U.S. Bureau of Labor Statistics. Retrieved March 16, 2022, https://www.bls.gov/ooh/life-physical-and-social-science/agricultural-and-food-scientists.htm