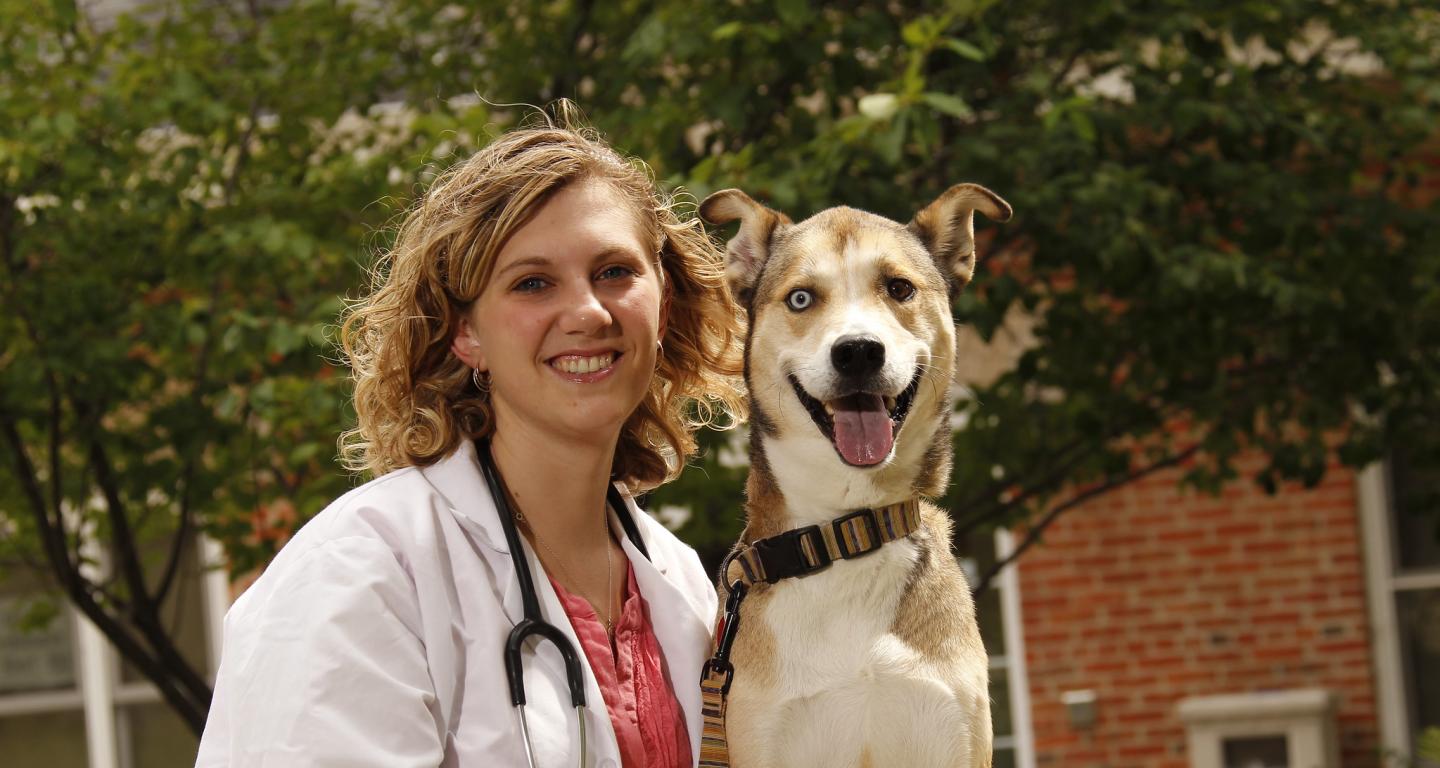 How Long Does it Take to Become a Veterinarian?
Reviewed by Jacob Imm
Jul 13, 2022
How Long Does it Take to Become a Veterinarian? 
Whether becoming a veterinarian has been a dream of yours since early childhood or an interest that sparked later in life, it's likely rooted in a deep love of animals. That probably means you're committed to working as a vet—no matter the requirements.
Still, the practical side of you may be wondering, "How long does it take to become a veterinarian?"
Timelines for completing veterinary school and joining the field as a licensed veterinarian can take anywhere between seven and nine years. However, your exact timeline may vary depending on your undergraduate program, whether you attend school full-time or part-time, and whether you choose to gain certification in a specific specialty. 
Fortunately, this article will go over everything you need to know about how much time you should expect to spend obtaining the veterinary education, licenses, and certifications you'll need to start practicing. Keep reading to learn more.
The First 3 to 5 Years: Earning Your Bachelor's Degree 
What education is required to be a veterinarian? Before you can apply for veterinary school, you'll need to graduate with a bachelor's degree from an accredited university. Many students finish their undergraduate degree in four years, though the usual range is between three and five years.
While you can theoretically pursue any undergraduate degree ahead of vet school, you might be asking yourself, "What bachelor's degree is needed for veterinary school?" The best bachelor's degrees for potential veterinarians include:
Animal science

Zoology

Biology

Chemistry

Biochemistry
Instead of a bachelor's degree, after receiving your high school diploma or GED, you could get an associate's degree upon the completion of a 2-year American Veterinary Medical Association (AVMA) accredited program from a community college, college, or university. With this associate's degree, you could become a veterinary assistant or veterinary technician, but you will need a bachelor's degree if you want to become a fully licensed veterinarian.
The Next 4 Years: Veterinary School and Licensure
A bachelor's degree permits you to apply to any one of the 33 accredited veterinary schools in the U.S. according to the American Association of Veterinary Colleges. Once you've been accepted, you can earn your Doctor of Veterinary Medicine (D.V.M) in around four years.
To graduate from vet school and earn the veterinary license you need to practice, you must also take and pass the North American Veterinary Licensing Examination (NAVLE). Successful completion of this exam allows veterinary students to practice veterinary medicine in any U.S. state, as well as in Canada. 
Due to the difficulty of this exam, prospective veterinary students will want to spend plenty of time studying in order to avoid having to retake the exam and delay licensure.
Taking More Time: Optional Internships and Residencies 
After veterinary school, many graduates enter into an internship to hone their skills in a professional environment. Internships offer new vets the opportunity to learn various on-the-job skills. They typically last a year or more.
Vets who hope to specialize in a particular area of veterinary care may also choose to complete a residency. Residency programs typically take two or three years to complete. There are dozens of veterinary specialties to choose from; for example, the American Board of Veterinary Practitioners (ABVP) lists programs like:
Avian

Canine and Feline

Dairy

Exotic Companion Mammal

Reptile and Amphibian

If your veterinary profession path is leading you toward a specialization, keep in mind that many veterinary specialties require official certification from the ABVP. Obtaining a specialty certification can take up to three years, on top of your post-secondary schooling.
Why Does Vet School Take So Long? 
Working vets handle an extensive list of medical conditions. Learning how to help numerous species work through dozens of health issues takes hours of studying, exams, and hands-on training. 
Even if you end up choosing a specialty focus, it's necessary that you begin by learning to care for the health needs of all kinds of animals. The four years you'll spend in veterinary school will provide you with the ability to do just that. They'll also help you orient your interests around a specific concentration, should you choose to pursue specialty certification. 
Additionally, your higher education, coupled with internships and residencies, can help you decide what kind of veterinary medicine appeals to you. Veterinarians are needed in a range of settings, including:
Veterinary clinics 

Veterinary hospitals

Zoos and aquariums

Farms

Ranches
In other cases, vets may opt out of directly practicing medicine. Instead, they may use their skills, knowledge, and experience to help prepare future generations of animal caretakers for careers in veterinary science. As you progress through your veterinary education, these dedicated experts will serve as your professors and lab instructors. 
Nearly a decade of post-secondary schooling may seem like a long time, but it's necessary to prepare you for the realities of working as a vet, no matter the specific direction your passions take you in.
Starting Your Veterinary Journey
Becoming a veterinarian takes time and effort, but it's an undeniably rewarding career that allows you to work closely with animals. In short, it's time well spent.
Now that you know how to become a veterinarian and the time it takes to become one, if working as a vet appeals to you, your first step is to enroll in an undergraduate program. As you search for schools, look out for institutions that offer pre-veterinary medicine programs, such as North Central College. When you start your journey in a specialized program, you can increase your chances of making it into vet school and having the career of your dreams.
Jacob Imm is the associate director of communications in the North Central College Office of Marketing and Communications. He has 12 years of collegiate communications experience and has worked with hundreds of college students. He has a bachelor's degree from the University of Notre Dame and a master's degree from Northern Illinois University.
Sources: 
NAVLE. International Council for Veterinary Assessment. (n.d.). Retrieved April 11, 2022, from https://www.icva.net/navle/
ABVP Residency. American Board of Veterinary Practitioners. (2021, November 15). Retrieved April 11, 2022, from https://abvp.com/residents-students/abvp-residency/ 
Become an ABVP Specialist. Retrieved May 9, 2022, from https://abvp.com/veterinary-certification/become-an-abvp-specialist/ 
Our Member Institutions. American Association of Veterinary Medical Colleges. (n.d.). Retrieved April 11, 2022, from https://www.aavmc.org/about-aavmc/our-members/listing/