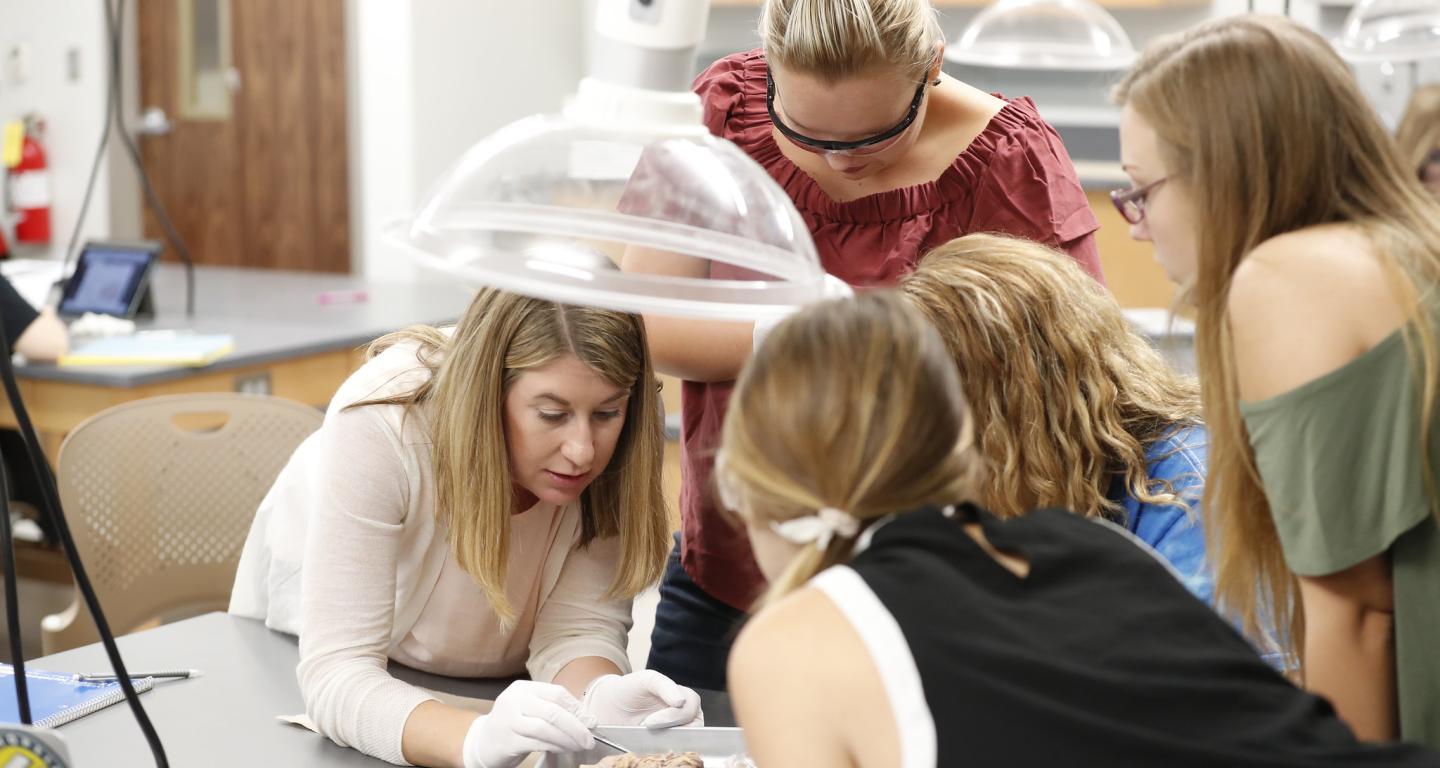 What Bachelor's Degree is Needed for Veterinary School?
Reviewed by Jacob Imm
Jul 15, 2022
What Bachelor Degree is Needed for Veterinary School?
What education is required to be a veterinarian? When it comes to how to become a veterinarian, the first step is enrolling in an undergraduate program. Although becoming a licensed vet takes years of post-secondary schooling, if you hope to attend one of the 33 accredited schools in the U.S., as identified by the American Association of Veterinary Colleges, you'll first need to earn a bachelor's degree. 
This begs the question, "What bachelor's degree is needed for veterinary school?"
In theory, you can use any bachelor's degree to apply to vet school, as long as you meet the necessary prerequisite courses through electives. In fact, the American Veterinary Medical Association (AVMA) notes that successful vets have majored in everything from English to math.
That said, some degrees can provide you with particular skills and knowledge that can make you a more attractive applicant to veterinary education programs and help you get to the top of the class once you're admitted. Below, we'll take a look at the top undergraduate degrees to consider before applying to vet school.
Biology 
Biology is the science of life and living things. As such, a biology program can provide you with a foundational understanding of the animals you'll be working with as a veterinarian. 
When pursuing a bachelor's degree in biology, you'll likely take courses such as:
Animal Behavior – An understanding of how animals act and interact with their environment is crucial to successfully practicing veterinary science. 
Animal Physiology – Undergraduate biology courses can acquaint you with the inner workings of animals. You'll learn about the biological functions and processes that sustain them. 
Genes and Genomics – Veterinarians rely on a deep understanding of how genetic traits and conditions are passed through generations of animals in assessing and diagnosing illness and disease. 
Infectious Disease – An understanding of how diseases manifest and circulate among animal groups is an integral part of safely and successfully treating animals. 
Chemistry 
A chemistry degree is another excellent springboard for getting into your top-choice veterinary program. This is because a thorough understanding of chemistry is necessary for practicing veterinary science, especially when it comes to prescribing medications. 
Typical courses in a chemistry program include:
General Chemistry

Organic Chemistry

Anatomy and Physiology

Chemical Analysis
Biochemistry 
For a healthy dose of both of the above fields, you can pursue a biochemistry degree. Biochemistry covers chemistry and biology in equal measures, which can give future vets a solid understanding of the chemical interactions within living things—an essential aspect of veterinary science. 
What's more, a solid background in biochemistry can help you gain a better understanding of how animals:
Metabolize food

Behave when they're healthy

Behave when they're sick 
Pre-Veterinary Medicine 
A pre-veterinary program is tailored explicitly toward future vets, making it an excellent choice for those wanting to apply to veterinary school. A specialized pre-vet program explores the following topics with veterinary school in mind:
Biology

Chemistry

Physics

Communications (written and verbal)

Depending on the pre-veterinary medicine program, you may be able to choose an educational focus that most appeals to you and aligns with your long-term career goals. Pre-veterinary medicine students specialize in areas like environmental biology, marine biology, and wildlife conservation, among others according to Inspira Advantage.
Animal Sciences 
As the name suggests, an animal science degree teaches all branches of science as they relate to domestic animals. Through the lenses of biology and chemistry, animal sciences students prepare for veterinary jobs with pets or food animals by studying:
Breeding

Nutrition

Growth and development

Genetics
Studying animal sciences can prepare you for a career in veterinary science, as well as animal care careers in veterinary-adjacent positions, such as animal training, animal breeding, and animal pharmaceuticals. 
Zoology 
Like animal science majors, zoology students study domesticated animals. However, they also gain experience with wild animals. As such, zoology is a terrific bachelor's degree for anyone hoping to work with a wide variety of animals. 
In fact, a zoology degree can help prepare you to work as a veterinarian in settings like:
Zoos 

Aquariums

Laboratories
Additionally, many vets who study zoology go on to work outdoors, studying animals in their natural habitats and collecting data that helps veterinarians everywhere better care for and treat all kinds of animals. 
General Agriculture 
For future vets hoping to work in farming, an undergraduate degree in general agriculture can provide insight into the world of livestock management. Agricultural vets work to ensure the health of animals raised for meat, eggs, dairy, and more. 
As an agricultural vet, you may find work in:
Farms

Hatcheries

Nurseries
Which Bachelor's Degree Will You Choose? 
Can't wait? Wondering, "How long does it take to become a veterinarian?" Whether you decide on biochemistry, pre-veterinary medicine, or another major, it's vital to choose an undergraduate degree program you'll enjoy. 
When you study at a respected school like North Central College, you'll find yourself in an environment that fosters enjoyment, along with small class sizes, attentive faculty members, and world-class facilities. 
Contact us today to learn more about what we can offer your future career.
Jacob Imm is the associate director of communications in the North Central College Office of Marketing and Communications. He has 12 years of collegiate communications experience and has worked with hundreds of college students. He has a bachelor's degree from the University of Notre Dame and a master's degree from Northern Illinois University.
Sources: 
Our Member Institutions. American Association of Veterinary Medical Colleges. (n.d.). Retrieved April 11, 2022, from https://www.aavmc.org/about-aavmc/our-members/listing/ 
Veterinary school admission 101. American Veterinary Medical Association. (n.d.). Retrieved April 11, 2022, from https://www.avma.org/resources-tools/careers/veterinary-school-admission-101
2021, October 4. Pre-Veterinary Medicine: Preparing Yourself for Vet School. Inspira Advantage. Retrieved May 9, 2022, from https://www.inspiraadvantage.com/blog/pre-veterinary-medicine#