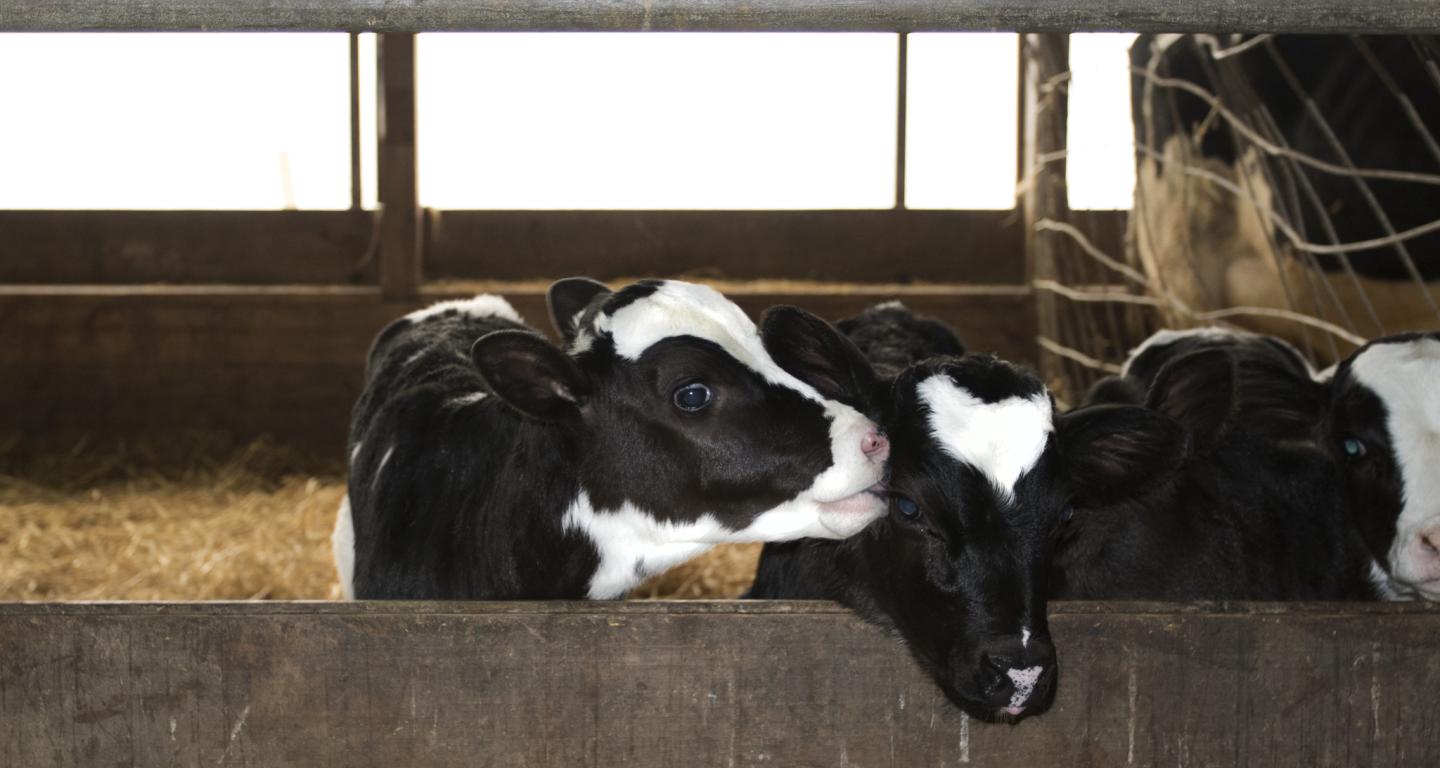 How to Become a Veterinarian: 8 Requirements
Reviewed by Jacob Imm
Jun 29, 2022
How to Become a Veterinarian: 8 Requirements 
If you ask a child what they want to be when they grow up, there's a good chance that one of the first professions they'll mention is a veterinarian. There seems to be an indelible connection between kids and animals. Often, these pet-obsessed youngsters will carry their dream of becoming a veterinarian into adulthood and decide to pursue this career path. 
Although the road to becoming a veterinarian can be long and challenging, it's ultimately a rewarding career that's well worth the effort for those who are passionate about animal care.
If you've always dreamed of helping animals, this step-by-step guide will explain how to become a veterinarian—from the classroom to the examination room. 
Step 1: Understand What Veterinarians Do
Before committing to the field, it's worth looking closely at what vets do. Generally speaking, veterinary practitioners work closely with animals in pursuit of better health for animals and humans. 
A typical day for a vet might include:
Examining and checking animal health issues
Diagnosing and treating animal health problems
Performing surgery
Dressing wounds
Conducting lab tests such X-rays and blood tests
Determining which medications to prescribe
Vaccinating animals
Keeping animal medical records
Communicating healthy practices to pet and livestock owners
If surgery and prescribing medications don't sound like your forte, you can become a veterinary technician, or a vet tech, by completing a two-year program at a community college, veterinary college, or university. Vet techs assist veterinarians with a wide range of tasks, anything from taking vital signs to educating animal owners.
Step 2: Prepare for Your Post-Secondary Schooling
No matter where you are in your life or career, you can begin preparing for a job as a veterinarian before you even sign up for a degree program. 
Veterinarians rely on hard skills, like general sciences, as well as soft "people skills," like communication and showing care and compassion. Therefore, as a future vet, it can be helpful to familiarize yourself with the following topics:
Biology – Essentially the study of life, biology is one of the most important sciences involved in veterinary medicine. The study of biology also includes other important sciences, like anatomy and physiology. 
Chemistry – Clinical chemistry is an integral part of practicing veterinary medicine. Vets rely on a chemistry background to perform laboratory testing, measure the progression of animal diseases, and gauge responses to treatment, among other important tasks.
Physics – An understanding of how animal bodies function is crucial knowledge for a veterinarian. This understanding will allow you to spot irregularities, make diagnoses, and safely treat your patients. 
Animal psychology – Vets don't only need to understand the biology of different animal species—they also need to understand how animals process their experiences and surroundings, and how they communicate their needs to humans. 
Communications – Aside from being something of an animal whisperer, you'll also need to be able to communicate clearly with pet owners, colleagues, medical representatives, and other people you'll work closely with as a vet. 
Business – If your long-term goal is to open your own practice, augmenting your veterinary education with a strong background in business can help you develop the skills you'll need to succeed outside of the examination room. 
Step 3: Enroll in an Undergraduate Program 
What education is required to become a veterinarian? To go to vet school, you'll want to make sure you acquire a bachelor's degree first. An undergraduate degree program can provide you with some of the skills you'll use daily in vet school and help you fulfill any prerequisites, ensuring that you're as prepared as possible for the challenges and opportunities that lie ahead. 
What bachelor's degree is needed for veterinary school? Generally speaking, any bachelor's degree can act as a springboard to vet school. In fact, even English and math majors have gone on to become successful veterinary students and doctors. 
However, if you want to choose a major that can better prepare you for the topics you'll cover in veterinary school, you'll want to consider the following programs:  
Step 4: Apply to Veterinary School
To work as a vet in the U.S., you'll need a Doctor of Veterinary Medicine degree (D.V.M) from an accredited school.
At the time of writing, the American Association of Veterinary Medical Colleges (AAVMC) has accredited or granted "reasonable assurance" to 54 schools of veterinary medicine worldwide. Thirty-three of those schools are located in the United States according to the AAVMC, so finding a veterinary program that's best for you shouldn't be too difficult.
Vet school typically takes around four years to complete; the first three years consist of in-class studies, while the final year usually involves clinical rotations. Clinical rotations provide you with invaluable hands-on veterinary experience that gives you the opportunity to translate your classroom learning into real-world skills. As part of your rotations, you'll typically:
Work with a fully-trained, licensed veterinarian

Begin seeing patients

Start learning and implementing procedures
Step 5: Earn Your Veterinary Licenses 
To graduate from vet school (and legally work as a vet), you'll have to pass the North American Veterinary Licensing Examination (NAVLE). Doing so requires that you submit two separate applications: 
NAVLE application – This is a general application to take the exam that you'll submit to the International Veterinary Chiropractic Association (IVCA). This application is necessary if you want to obtain a license to practice veterinary medicine in any U.S. state or in Canada.
NAVLE state/territorial application – You'll submit this application to your state or territory's licensing board. The steps for submitting and having your application approved vary from state to state. 
Additionally, some states require a separate license to practice, so be sure to check with your state government to find out more about your specific requirements.
Step 6: Complete an Internship and/or Residency 
Recent graduates looking for more experience and industry connections often enter into internships or residency programs. These opportunities provide hands-on veterinary experience that help you make practical use of your education. 
When choosing an internship or residency, you should prioritize the following:
Your specialty – Whether you plan to focus on internal medicine, surgery, or other specialized areas, you'll want to make sure the internship or residency you choose can expose you to relevant work.
The popularity and reputation of the program – Not all programs are created equal, so it's always worth looking into the reputation and popularity of any internship or residency. That said, choosing a reputable program with fewer interns might allow you to gain more veterinary experience.
The location of the program – Opportunities may differ depending on the state or region of the country. If your program requires you to relocate, it's a good idea to look into factors like the local cost of living, housing, and transportation options.
Veterinary Internships 
Internships are an excellent way to learn more about veterinary science, as well as to explore a potential area of specialization. 
During your internship, you'll receive mentorship, training, and the opportunity to work closely with accomplished veterinary practitioners to learn the ins and outs of caring for animals. Interns may take part in rounds and seminars to augment their learning.
Internships and externships can last anywhere from two weeks to a full year according to the American Veterinary Medicial Association (AVMA).
Veterinary Residencies 
Residencies are advanced training programs designed to provide specialty training in a specific field of veterinary science. Specialties can cover a range of veterinary focuses, such as:
Cardiology

Large animal medicine 

Ophthalmology

Surgery

Small animal medicine 
Generally, veterinary residencies last two to three years per the AVMA.
So, putting it all together, how long does it take to become a veterinarian? Timelines for completing veterinary school and joining the field as a licensed veterinarian can take anywhere between seven and nine years.
Step 7: Start Looking for Work 
Internships and residencies can often lead to job opportunities. However, if you hope to work somewhere other than where you interned, it's time to start applying for jobs.
Vets typically work in one of four areas:
Veterinary clinics, animal shelters, or hospitals – The majority of vets work in clinics, from small private practices to larger animal hospitals
Farms and ranches – Vets who work with farm animals or horses often travel to farming communities.
Zoos – Veterinary practitioners interested in exotic animals can sometimes find work treating all kinds of creatures at their local zoo.
Classrooms and labs – Some vets—especially those with a penchant for the scientific aspects—end up teaching at post-secondary institutions or working on new treatments in laboratories.
Veterinarian Job Outlook 
According to the U.S. Bureau of Labor Statistics (BLS), vets can earn a median salary of $100,370 per year. In the U.S., the states with the highest veterinarian employment rates according to the BLS are: 
California

Texas

Florida

New York

Ohio
However, across the country, there's a significant demand for veterinarians, whether you work with small animals, domestic pets, or livestock. In fact, according to the BLS, the veterinary field is expected to grow by 19% between 2021 and 2031, which is much faster than average.
Step 8: Become Board-Certified in a Specialized Area (Optional) 
Although it isn't required in order for you to begin practicing veterinary medicine, working toward specialty certification from one of the 22 Veterinary Specialty Organizations can be an excellent way to advance your career as a vet. 
Currently, the American Veterinary Medicine Association recognizes 46 different specialties, including:
Canine and feline

Food animal

Large animal internal medicine

Nutrition

Small animal surgery

Immunology
It All Starts with a Bachelor's Degree
Whether you hope to work on a ranch or in an animal hospital, your veterinary career starts with a bachelor's degree. However, choosing which degree to pursue and where to pursue it isn't a decision to be taken lightly.
As you weigh the options, look for schools like North Central College. Anytime you can find an institution with smaller class sizes, a dedicated advisor, and a range of internship connections, you'll know you've found the right place to start your veterinary career.
Jacob Imm is the associate director of communications in the North Central College Office of Marketing and Communications. He has 12 years of collegiate communications experience and has worked with hundreds of college students. He has a bachelor's degree from the University of Notre Dame and a master's degree from Northern Illinois University.
Sources: 
Our Member Institutions. American Association of Veterinary Medical Colleges. (2022, March 14). Retrieved April 11, 2022, from https://www.aavmc.org/about-aavmc/our-members/listing/
NAVLE. International Council for Veterinary Assessment. (n.d.). Retrieved April 11, 2022, from https://www.icva.net/navle/
U.S. Bureau of Labor Statistics. (2021, September 8). Occupational Outlook Handbook: Veterinarians. U.S. Bureau of Labor Statistics. Retrieved April 11, 2022, from https://www.bls.gov/ooh/healthcare/veterinarians.htm
Veterinary specialties. American Veterinary Medical Association. (n.d.). Retrieved April 11, 2022, from https://www.avma.org/education/veterinary-specialties
AVMA. Veterinary Specialities. Retrieved May 9, 2022, from https://www.avma.org/education/veterinary-specialties 
U.S. Bureau of Labor Statistics. (2021, May.) Retrieved May 9, 2022, from https://www.bls.gov/oes/current/oes291131.htm