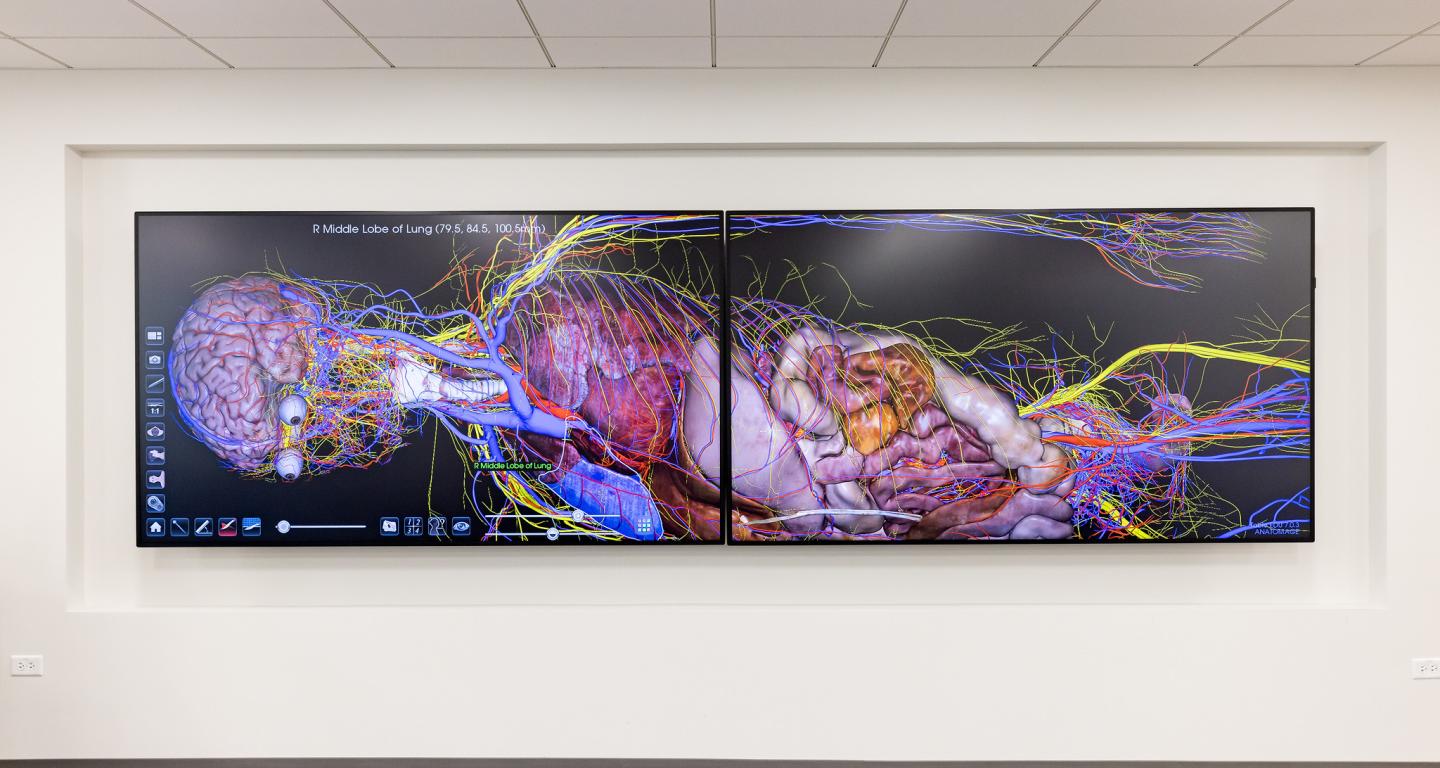 A Guide to Health Science Salaries
Reviewed by Jacob Imm
Oct 26, 2022
A Guide to Health Science Salaries
Whether you want to admit it or not, it's extremely likely that you'll interact with professionals in the health science field throughout your life. Indeed, health science is one of the broadest fields of study out there, and a degree in the discipline can open up a world of possibilities.
Not only will you have plenty of options as a health science graduate, but those options give you an opportunity to change lives and earn a competitive salary.
Health science is the application of biology, chemistry, anatomy and other sciences to human health. Fields like nutrition, physical therapy and general medicine all fall under the health sciences banner. If these topics interest you, you're in the right place to learn more.
In this detailed health science salary guide, we'll be examining some of the many jobs you can apply for with a health science degree and their typical wages, as well as how to begin your career in the field.
Careers in Health Science (With Salaries)
With so many potential careers, it's impossible to cover every path that a health science degree could take you down. As such, we've outlined nine distinct positions to highlight the diversity of fields—and salaries—that come with studying health science.
As you explore these careers, keep in mind that these roles may require a master's or doctoral degree. Even so, a bachelor's degree in a health science-related field is a fantastic place to start.
Pharmaceutical Jobs
Professionals working in pharmacies typically need an understanding of biochemistry and physics. As such, a health science degree is an ideal springboard into the pharmaceutical world. Potential careers include:
Pharmacy technician – These technicians work alongside pharmacists to help fill prescriptions. According to the U.S. Bureau of Labor Statistics (BLS), the median salary for pharmacy technicians is $36,740 a year, while top earners can make upwards of $47,580 a year.
Pharmacist – With a doctoral or professional degree, you can work as a pharmacist and provide patients with expertise regarding dosage and use. As a pharmacist, you can earn a median salary of $128,570 per year according to the BLS.
Pharmaceutical sales rep – If you'd prefer to work behind the scenes, you could leverage your expertise to sell health-related products to pharmacies and other health care workers. The median annual salary for sales representatives selling technical and scientific health care products is $94,840 per the BLS.
Physician Assistant
As a physician assistant (PA), you'll work closely with surgeons, doctors and other health care professionals. A typical day on the job may include reviewing a patient's medical history, examining test results, diagnosing illnesses and prescribing medications.
With that said, your exact duties will depend on where you work. PAs find employment in numerous health care sectors, including:
Primary care

Family medicine

Psychiatry

Pediatrics

Emergency medicine
To become a physician assistant, you'll usually need a master's degree. However, it's worth the extra years of study—the median annual salary for a PA is $121,530 according to the BLS.
Nurse
Health science teaches you many of the skills you'll use as a registered nurse (RN). Nurses are an integral part of the health care system, taking on duties such as:
Assessing and recording patients' symptoms

Setting up and monitoring medical equipment

Giving treatments and medications to patients

Coming up with at-home care plans
Like physician assistants, nurses work closely with other health care workers, often in a hospital setting. 
Registered nurses earn a median salary of $77,600 per year, with plenty of opportunities to make more through overtime or travel nursing, according to the BLS. Note that you must acquire and maintain a nursing license to work as a registered nurse.
Physical Therapist
Physical therapy is grounded in health sciences like anatomy and physiology. As a physical therapist (PT), you'll work hands-on with patients, helping them regain and improve mobility. After speaking with a patient, observing their movement, and going over their medical history, you'll develop a plan that includes targeted flexibility and strength-building exercises.
To work as a PT, you'll generally need a license, as well as a doctor of physical therapy or professional degree. However, the extra steps are well worth it, as physical therapists earn a median salary of $95,620 a year according to the BLS.
Occupational Therapist
Like PTs, occupational therapists (OTs) help patients manage pain in their daily lives while focusing on helping them learn to complete daily tasks in the wake of physical injuries or chronic conditions. Along with assigning exercises, an occupational therapist regularly visits their patients' homes and workplaces to ensure everything is ergonomic and accessible. Most OTs treat physical and psychological issues in patients of every age and ability.
If you pursue a career path in occupational therapy, you can earn a median salary of $85,570 per year according to the BLS. Before you can start working, however, you'll need to go to graduate school to earn a master of occupational therapy degree.
Speech-Language Pathologist
Another option for health science students is a career as a speech-language pathologist (SLP). SLPs help people of all ages work through speech and swallowing disorders. Some of the areas SLPs address include:
Stroke recovery

Stuttering

Autism

Cleft palates

Non-verbal patients

Voice disorders

Accent training

Developmental delay
Some SLPs work in schools, while others are employed by corporations. Regardless of where you work, once you have a master's degree in speech-language pathology, you can take home a median annual salary of $79,060 per the BLS.
Respiratory Therapist
Respiratory therapists work directly with patients who have trouble breathing. Patients may visit a respiratory therapist for numerous reasons, such as:
Asthma

Chronic obstructive pulmonary disease (COPD)

Cystic fibrosis

Heart dysfunction

Pneumonia

Lung cancer

Smoking-related lung problems
As a respiratory therapist, your job duties include assessing these issues, recommending strategies and medications for treatment and monitoring progress through regular check-ups.
This rewarding work can earn you a median salary of $61,830 according to the BLS.
Dietitian or Nutritionist
With a degree in nutrition science or health science, you can also apply for jobs in the nutrition field as a dietitian, nutritionist, or a similar type of health educator.
Nutritionists and dietitians help patients with healthful eating. These professionals assess a patient's diet, then come up with meal plans that account for wellness needs, budget, preferences, and dietary restrictions. They also work to hold their patients accountable by providing educational materials and offering frequent check-ups.
Dietitians and nutritionists may work in schools, hospitals, assisted living facilities, or government agencies. The median salary for these health care experts across all industries is $61,650 per year according to the BLS.
Clinical Lab Technologist
Health science graduates who prefer to work hands-on with materials (and not patients) can spend their time in the lab as clinical lab technologists. These technicians excel at biology and chemistry, collecting and testing the medical samples that their fellow health care professionals order. 
By analyzing blood, urine, body tissues and other substances, clinical lab technologists help paint a picture of a patient's overall health.
Within the lab technologist career, there are a handful of specializations, such as:
Immunology technologists – These professionals specialize in observing our immune system's response to foreign materials.
Molecular biology technologists – These technologists test cell samples by looking at nucleic acids and proteins.
Blood bank technologists – Also called immunohematology technologists, these specialists work to collect, organize, and prepare blood samples.
Clinical chemistry technologists – Perhaps the most well-known clinical lab technologists, these experts analyze bodily fluids to learn their hormonal and chemical contents.
The median salary for clinical technologists and technicians of any kind is $57,800 per the BLS.
How to Land a Job in Health Sciences
Because health science is a diverse field, there are several paths you can follow toward a fulfilling career, whether you want to become a health educator, pursue a public health career or look for another kind of job.
The most common place to start is to complete an undergraduate health science program. These programs typically take four years, and graduates usually leave with either a bachelor of arts (B.A.) or a bachelor of science (B.S.). A B.A. is often recommended for patient-facing careers, while a B.S. may be better suited for behind-the-scenes roles (though both are versatile degrees).
Another potential route is to start with an associate's degree program and then go on to earn an applied health sciences degree. If you're wondering, "What is an applied health science degree?", these accelerated two-year programs are geared toward students who already have a degree and are looking to progress within the health sciences field. In many cases, your typical applied health science salary is similar to those listed above.
As we mentioned before, to be eligible for many jobs in the field, you'll need to earn an advanced degree. For example, you'll need a master of occupational therapy to work as an OT and a doctor of physical therapy for a job as a PT. Some of these careers also require board licensure in some or all states, such as registered nurses and speech-language pathologists.
Begin Your Journey to a Rewarding Career
If a job description above sparked your interest, a career in health science may be your calling. But, no matter which role appeals to you, the first step toward an exciting career path in the health sciences is likely earning a health science degree.
If you don't already have postsecondary experience, a health science undergraduate program may be right for you. If you've already completed an associate's degree, you can take your next step toward administrative roles in health sciences and pursue an applied health sciences degree.
Most health science jobs are hands-on, so it pays to study in an experience-oriented environment. When searching for schools, look for institutions with state-of-the-art facilities and equipment, as well as an emphasis on hands-on learning experiences, such as North Central College. Not only will attending a reputable college provide you with all the skills you'll need, but it can also increase your odds of securing a rewarding, high-paying job.
Jacob Imm is the associate director of communication in the North Central College Office of Marketing and Communications. He has 12 years of collegiate communications experience and has worked with hundreds of college students. He has a bachelor's degree from the University of Notre Dame and a master's degree from Northern Illinois University.
Sources: 
U.S. Bureau of Labor Statistics. (2022, April 18). Occupational Outlook Handbook: Pharmacy Technicians. U.S. Bureau of Labor Statistics. Retrieved July 6, 2022, from https://www.bls.gov/ooh/healthcare/pharmacy-technicians.htm
U.S. Bureau of Labor Statistics. (2022, April 18). Occupational Outlook Handbook: Pharmacists. U.S. Bureau of Labor Statistics. Retrieved July 6, 2022, from https://www.bls.gov/ooh/healthcare/pharmacists.htm
U.S. Bureau of Labor Statistics. (2022, April 18). Occupational Outlook Handbook: Wholesale and Manufacturing Sales Representatives. U.S. Bureau of Labor Statistics. Retrieved July 6, 2022, from https://www.bls.gov/ooh/sales/wholesale-and-manufacturing-sales-representatives.htm
U.S. Bureau of Labor Statistics. (2022, April 18). Occupational Outlook Handbook: Physician Assistants. U.S. Bureau of Labor Statistics. Retrieved July 6, 2022, from https://www.bls.gov/ooh/healthcare/physician-assistants.htm
U.S. Bureau of Labor Statistics. (2022, April 18). Occupational Outlook Handbook: Registered Nurses. U.S. Bureau of Labor Statistics. Retrieved July 6, 2022, from https://www.bls.gov/ooh/healthcare/registered-nurses.htm
U.S. Bureau of Labor Statistics. (2022, April 18). Occupational Outlook Handbook: Physical Therapists. U.S. Bureau of Labor Statistics. Retrieved July 6, 2022, from https://www.bls.gov/ooh/healthcare/physical-therapists.htm
U.S. Bureau of Labor Statistics. (2022, April 18). Occupational Outlook Handbook: Occupational Therapists. U.S. Bureau of Labor Statistics. Retrieved July 6, 2022, from https://www.bls.gov/ooh/healthcare/occupational-therapists.htm
U.S. Bureau of Labor Statistics. (2022, April 18). Occupational Outlook Handbook: Speech-Language Pathologists. U.S. Bureau of Labor Statistics. Retrieved July 6, 2022, from https://www.bls.gov/ooh/healthcare/speech-language-pathologists.htm
U.S. Bureau of Labor Statistics. (2022, May 10). Occupational Outlook Handbook: Respiratory Therapists. U.S. Bureau of Labor Statistics. Retrieved July 6, 2022, from https://www.bls.gov/ooh/healthcare/respiratory-therapists.htm
U.S. Bureau of Labor Statistics. (2022, May 10). Occupational Outlook Handbook: Dietitians and Nutritionists. U.S. Bureau of Labor Statistics. Retrieved July 6, 2022, from https://www.bls.gov/ooh/healthcare/dietitians-and-nutritionists.htm