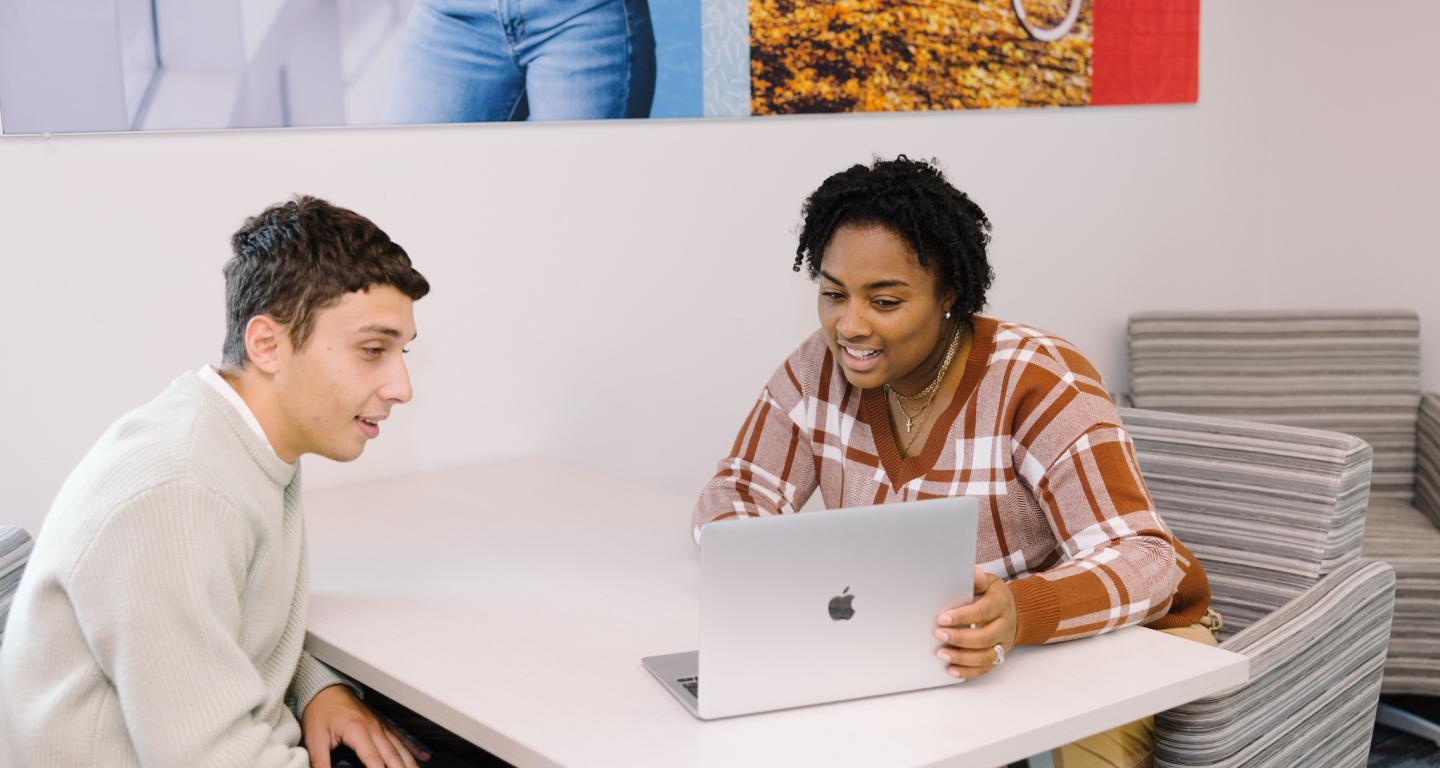 What is Interactive Media Advertising?
Reviewed by Jacob Imm
Nov 09, 2022
What is Interactive Media Advertising?
The world is changing, and marketing is changing along with it.
In the past, advertising was a one-way street. Companies would advertise to you, but they never expected you to do anything in return—other than purchase the highlighted product.
But now, marketing has become a dialogue, and customer participation is encouraged. This growing form of digital marketing is called interactive media advertising.
Although it has existed for some time, interactive media advertising is becoming the norm rather than the exception. With that in mind, we're looking at what this non-traditional form of advertising entails—and, if it intrigues you, how you can make a career of it to one day become an interactive media designer.
Interactive Media Advertising, Explained
So, what is interactive media advertising? Interactive media advertising is any ad or campaign that invites—or even rewards—audience engagement. As mentioned, this form of marketing is not necessarily new. However, thanks to the ubiquity of digital technology, it's more important than ever. Case in point: according to a 2021 Pew Research poll, more than 85% of Americans own a smartphone, an essential tool for interactive media advertisers.
As a field of study, interactive media advertising falls under the umbrella of interactive media studies. It's a discipline that covers media arts like graphic design, web design, video production, digital media writing, and more.
How Does Interactive Media Advertising Differ from Traditional Advertising?
First and foremost, there's the participation aspect. Traditional advertising relies on business-to-consumer communication; interactive media is a two-way street.
Second, interactive media ads are usually digital, while traditional ads—such as highway billboards or newspaper fliers—are static and analog.
The digital format comes with several advantages, such as:
The ability to change content mid-campaign

The option to target particular demographics

A shorter lead time
Ultimately, interactive advertisements flip the script on marketing. In a world where consumers feel like companies are always trying to sell them something, interactive media design offers something in return: an opportunity to engage in an interactive experience with the use of media production and graphic arts.
Types of Interactive Media Advertisements
There are numerous types of interactive media ads, including:
Augmented reality – Through smartphone cameras or high-tech glasses, AR and virtual reality overlays a digital image over the real world.
Playable ads – If you've ever used a free mobile app, you've likely seen ads that invite you to solve a puzzle or match shapes, which increases user experience.
In-person interactive ads – Interactive advertising isn't strictly an online affair. Over the years, companies have used touchable ground-level billboards, interactive storefront windows, or arrows on the floor to create an interactive experience.
Social media advertising – Though it may not seem like it, social media ads are also trying to elicit participation. Whether it's a Twitter poll, a call for Instagram comments, or a TikTok challenge, social media has revolutionized and normalized interactive media advertising.
Video game advertising – Product placements in video games have risen recently, with popular games like Fortnite leading the way in this advertising field.
This list is far from exhaustive, and it will continue to grow as technology shifts and new categories emerge. For example, virtual reality experiences and the metaverse may prove to be the future of digital advertising.
How to Work in Interactive Media Advertising
There are generally two paths to take toward a career in interactive media advertising.
If you're interested in the creative side of marketing, an interactive media studies degree can help you reach your goals and gain technical skills. If you prefer to work on messaging or analytics, you could pursue a communication studies degree or a marketing major.
Both pathways involve earning a bachelor's degree, which typically takes between three and five years. Pursuing a graduate degree—while not necessary—could increase your chances of landing a higher-paying job.
Potential Jobs in Interactive Media Advertising
So, what jobs can you get with an interactive media degree? With a bachelor's degree in the field most relevant to interactive advertising, your career possibilities include:
Graphic designer – Among other responsibilities, a graphic designer develops the visual assets that appear in interactive media ads. As per the Bureau of Labor Statistics (BLS), the median annual salary for graphic designers is $50,710.
Advertising or marketing manager – These high-level managers oversee a brand's overall ad strategy, coordinating with multiple departments to plan and implement successful media campaigns. The median salary for marketing managers is $133,380/year, according to the BLS.
Web designer – What does a web designer do? Web design combines the art of digital design with the science of computer programming. A web designer might work on interactive ads on a company's website or app, earning a median salary of $78,300/year, according to the BLS. There are many web designer requirements, so it's important to learn the steps you'll need to take if this is something you're interested in.
Discover Interactive Media for Yourself
As with interactive ads, participating is the best way to understand interactive media design as a discipline. If you want to dive headfirst into experiential marketing, an interactive media studies program can give you the experiences you're looking for.
However, only the most reputable schools will provide you with the practical, hands-on learning you need to succeed in digital marketing. For example, an institution like North Central College has the facilities and faculty to help you take interactive advertising to new heights.
No matter where your interactive media journey takes you, when you do your research and choose the best available program, you can set yourself up for success in a growing field.
Jacob Imm is the associate director of communication in the North Central College Office of Marketing and Communications. He has 12 years of collegiate communications experience and has worked with hundreds of college students. He has a bachelor's degree from the University of Notre Dame and a master's degree from Northern Illinois University.
Sources: 
Pew Research Center. (2021, November 23). Mobile Fact Sheet. Pew Research Center: Internet, Science & Tech. Retrieved September 22, 2022, from https://www.pewresearch.org/internet/fact-sheet/mobile/
U.S. Bureau of Labor Statistics. (2022, September 8). Occupational Outlook Handbook: Graphic Designers. U.S. Bureau of Labor Statistics. Retrieved September 22, 2022, from https://www.bls.gov/ooh/arts-and-design/graphic-designers.htm
U.S. Bureau of Labor Statistics. (2022, September 8). Occupational Outlook Handbook: Advertising, Promotions, and Marketing Managers. U.S. Bureau of Labor Statistics. Retrieved September 22, 2022, from https://www.bls.gov/ooh/management/advertising-promotions-and-marketing-managers.htm 
U.S. Bureau of Labor Statistics. (2022, September 14). Occupational Outlook Handbook: Web Developers and Digital Designers. U.S. Bureau of Labor Statistics. Retrieved September 22, 2022, from https://www.bls.gov/ooh/computer-and-information-technology/web-developers.htm