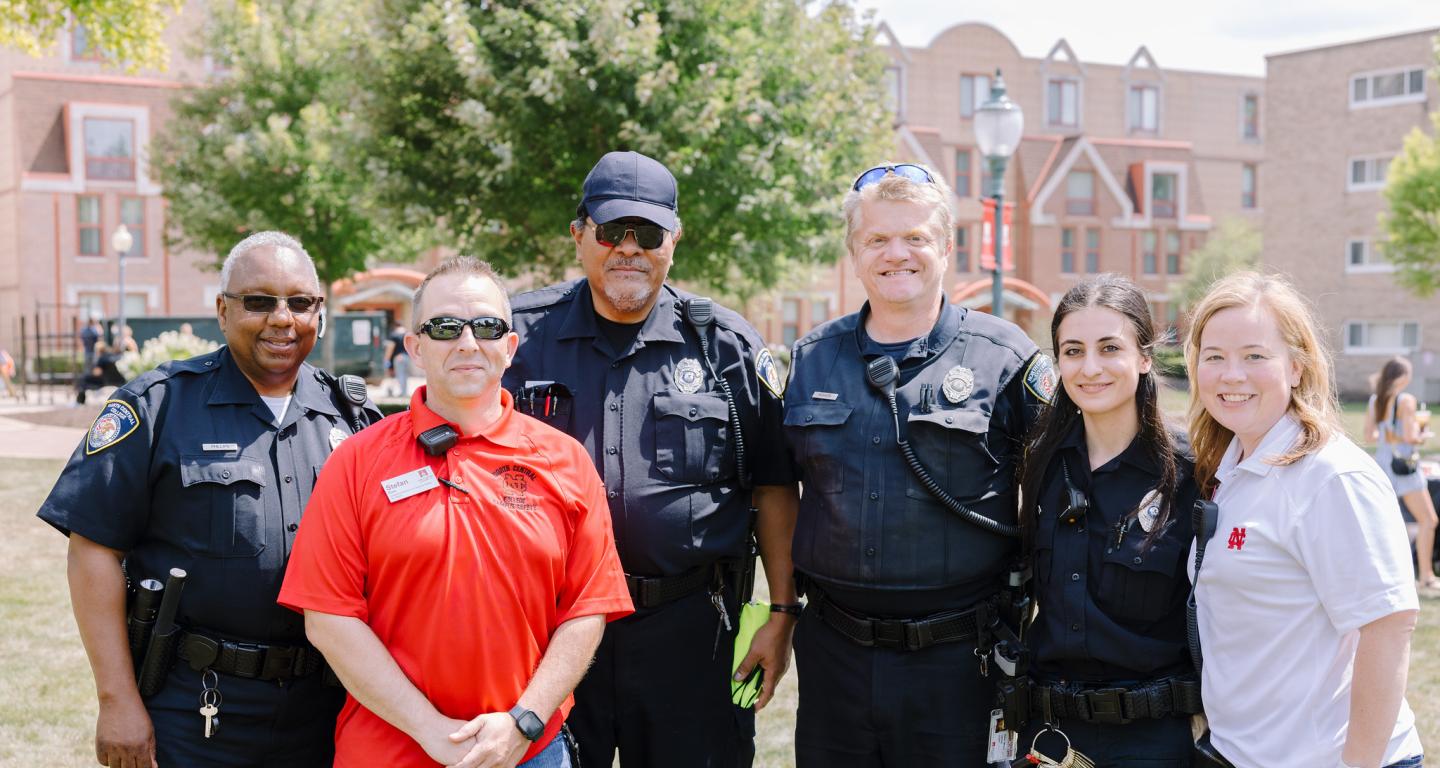 What Can You Do With a Criminology Degree?
Reviewed by Jacob Imm
Jan 27, 2023
What Can You Do With a Criminology Degree?
To earn a criminology degree, you'll need to fully understand the answer to "What is criminology?" and have a functioning comprehension of the theoretical roots of criminal behavior. By studying the criminal justice system and social dynamics at play, a criminology major offers a well-rounded experience for many jobs. The question then becomes: what can you do with a criminology degree?
Criminology degree holders extend over multiple sectors in the workforce. Whether your passion lies in the criminal, behavioral, or scientific aspect, there's a career out there waiting for you. We've compiled a list of various jobs that could live on your horizons. Though just a small handful, we hope it will open your eyes to the possibilities that a criminology major can offer.
Correctional Treatment Officers
If you're passionate about rehabilitating criminals, you may enjoy working closely with them throughout their sentence. Whether you're looking to stop criminals before they become one or aim to help lost individuals find their way, working as an officer could be the right fit for you. 
Though the titles of probation, parole, and corrections officer sound similar, the U.S. Bureau of Labor Statistics (BLS) notes their requirement for different skills.
Probation officer – As a probation officer, you can help troubled individuals avoid jail time by upholding court-ordered rules. This occupation provides an excellent opportunity to support lawful practices and connect with people on a personal level. 
Parole officer – Help facilitate a criminal's early release as a parole officer. Readjusting to society after jail time is challenging, so having a knowledgeable and empathetic helping hand is crucial for success. 
Correctional officer – Keep a close eye on criminals while serving jail sentences. Having an authority figure to enforce rules and forge connections can help inmates immensely over time. 
If your talents lie in enforcement or empathy, you can provide a vital service for those throughout the incarceration process. Working in this sector can open a path to many criminology careers.
Criminal Investigator
If you're interested in catching criminals in the act, a criminology degree could help you secure a role on a criminal investigation team. You may excel as a criminal investigator or criminal profiler if you have solid criminal expertise and a knack for extensive research. 
According to the BLS, the day-to-day procedures of criminal investigators may include:
Making arrests

Patrolling areas

Responding to emergency calls

Gathering evidence from crime scenes

Navigating databases 

Obtaining and carrying out search warrants
Whether you work for a police department or as an independent contractor, this job can prove incredibly difficult but rewarding.
Paralegal
If your criminology major sharpened your passion for legal proceedings, working as a paralegal could open up your world. Paralegals often manage a large workload. You must have the ability to collaborate with attorneys, gather evidence and analytics, and track cases with ease. 
This in-demand career is growing at 12%, faster than the average, according to the BLS. Working as a paralegal now could open up many doors to future careers, such as becoming a judge or an attorney specializing in criminal law.
Forensic Specialist
A criminology degree offers a broad knowledge of forensic science. And when paired with another bachelor's degree, you may feel poised to pursue a career path requiring a niche skill set and other specific criminology requirements. 
Forensic social worker – This job speaks to those who believe in helping individuals overcome their struggles. If you aim to serve and protect children, you can specialize in child custody or juvenile services. 
Forensic scientist – Pairing a criminology degree with a biology or pathology degree could make you an excellent forensic scientist. A forensic scientist carefully considers the evidence at crime scenes and works with the police to theorize the causes of death. 
Forensic psychologist – Doubling down on a criminology and psychology major could lead to some fascinating work as a forensic psychologist. As a forensic psychologist, you would interview and interrogate criminals to unlock motives and further your research into criminal behavior. 
Additional Skills Criminology Can Teach
Since criminology covers such a broad spectrum of studies, you may find that you pick up abilities you may not have expected. If you have a criminology degree, you'll likely leave college with an improved set of skills such as:
Research strategies

Collaboration and communication

Organization

Legal knowledge

Critical thinking

Heightened attention to details

Active listening
Regardless of what you go on to do, a criminology degree can give you the skillset required to excel in various fields. 
Earn Your Degree
A degree in criminology proves incredibly malleable in the workforce. Whether you love law enforcement or human behavior, plenty of jobs seek the experience you can bring to the table. 
Start working towards your future by searching for the criminology degree program that's right for you. You'll want to consider institutions that have knowledgeable professors, diverse courses, and study abroad programs to gather information for whatever niche interests you. Look for colleges like North Central College that offer internship opportunities, so you can obtain real-world experience before entering the workforce. You'll be able to attract recruiters and hiring managers with experience that stands out. 
Learn more about North Central's criminology department and see how you can get one step closer to securing your dream job. 
Jacob Imm is the associate director of communication in the North Central College Office of Marketing and Communications. He has 13 years of collegiate communications experience and has worked with hundreds of college students. He has a bachelor's degree from the University of Notre Dame and a master's degree from Northern Illinois University.
Sources: 
U.S. Bureau of Labor Statistics. (2022, September 8). Occupational Outlook Handbook: Paralegals and Legal Assistants. U.S. Bureau of Labor Statistics. Retrieved September 28, 2022, from https://www.bls.gov/ooh/legal/paralegals-and-legal-assistants.htm#tab-1
U.S. Bureau of Labor Statistics. (2022, September 8). Occupational Outlook Handbook: Police and Detectives. U.S. Bureau of Labor Statistics. Retrieved September 28, 2022, from https://www.bls.gov/ooh/protective-service/police-and-detectives.htm#tab-2
U.S. Bureau of Labor Statistics. (2022, September 8). Occupational Outlook Handbook: Probation Officers and Correctional Treatment Specialists. U.S. Bureau of Labor Statistics. Retrieved September 28, 2022, from https://www.bls.gov/ooh/community-and-social-service/probation-officers-and-correctional-treatment-specialists.htm#tab-2