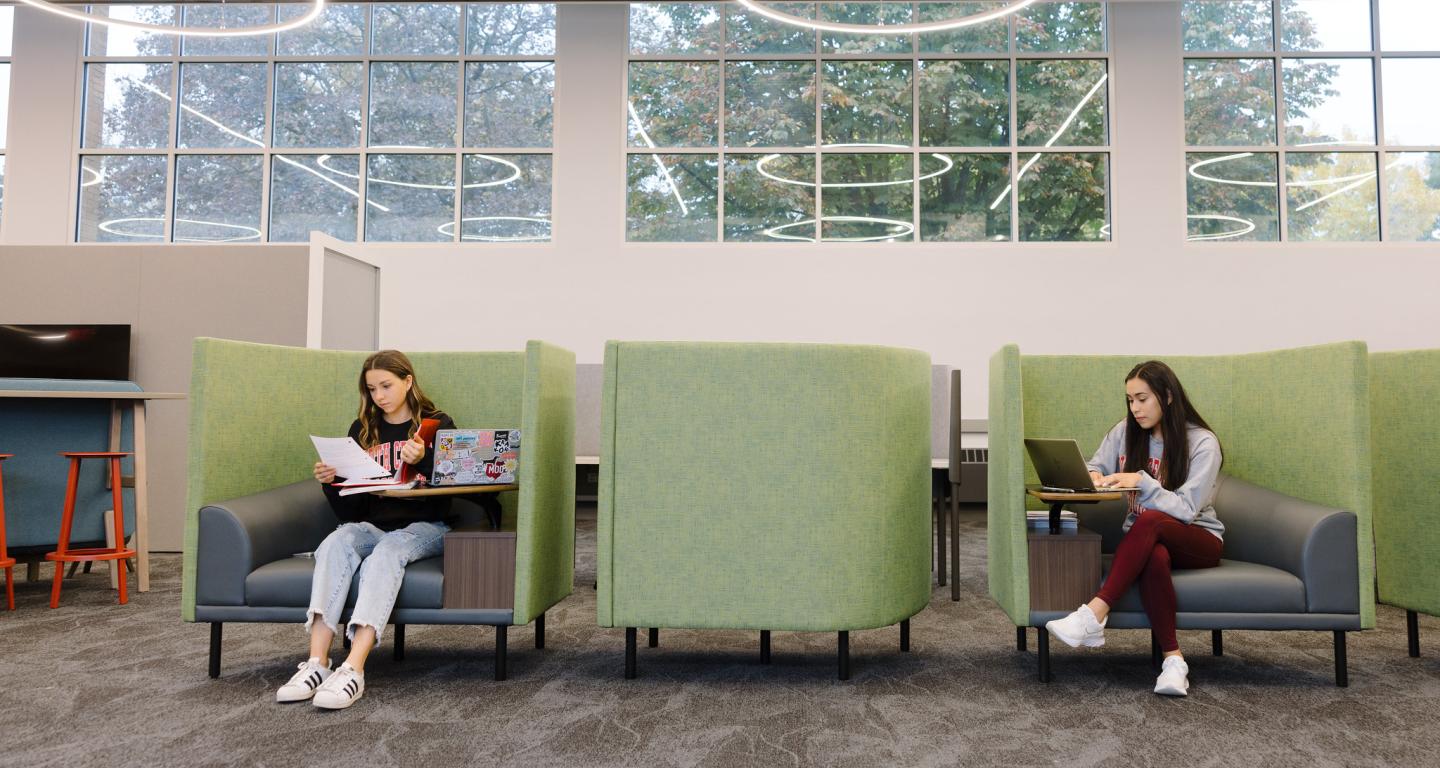 Criminology Major: What You Need to Know
Reviewed by Jacob Imm
Feb 03, 2023
Criminology Major: What You Need to Know
Whether it's been a lifelong interest or you love the thrill of determining which guilty culprit ate your leftovers in the fridge, you might find criminology as the field that sparks your passion.
As a college major, criminology combines multiple disciplines to study all things crime. This dense field covers everything from legal systems to criminal psychology, leaving most criminology students to specialize in a particular subfield—which often translates into a stable career.
Put on your favorite detective hat and investigate our comprehensive guide to pursuing a bachelor's degree in this subject.
What is Criminology?
Before you commit to criminology as your major, it's important to ask—just what is criminology?
Criminology is a branch of sociology that studies all nonlegal aspects of crime, including its causes, solutions, and prevention, according to Thomas J. Bernard and Hermann Mannheim, writing for Encyclopedia Britannica. Essentially, it covers the "how," "when," and "why" behind crime. As you can imagine, this encompasses a broad range of topics. Modern criminology uses a multidisciplinary approach, adopting academic lenses from:
Biology

Psychology

Economics

Sociology

Mathematics and statics

Anthropology

History
Are Criminology and Criminal Justice the Same?
When researching majors, many prospective students confuse criminology with criminal justice. Although similar, these two fields are distinctly separate areas of study. 
As a sociology branch, criminology researches the root causes of criminal behavior; it's a more analytical and research-based approach to studying crime. In comparison, criminal justice examines the legal systems that address and prevent crime—basically, how to apply criminology to real-life situations.
What is Required to Major in Criminology?
Uncovering a passion for criminology is the first step. Then, you'll need to apply, enroll in, and complete a bachelor's degree in the field. Fortunately, this path resembles most other bachelor's degrees, so you won't have to concern yourself with meeting extra or more difficult requirements.
Still, choosing to major in criminology—or any field—is no easy decision. Between the application process and required coursework, a bachelor's degree in criminology requires about four years of your dedication. So, let's break down the prerequisites and criminology requirements you must complete on your way to earning this diploma. 
Criminology Major Prerequisites
The early stages of pursuing a criminology major have very little to do with the subject. As with comparable fields, you must enter a four-year bachelor's program—which requires a college application.
Every college or university has its own academic standards for undergraduate admission. However, most institutions request the same application materials. For many colleges and universities, aspiring criminology majors (and all other bachelor's applicants) must provide the following to apply to the program:
Transcript – No matter the school, every college will require its prospective students to have a high school diploma (or equivalent). A transcript verifies that you've completed the necessary education before enrollment and provides documentation of your performance with previous courses and grades. Though this may not always be the case, many higher education institutions will ask their applicants to have completed standard high school courses to apply (four years of English, three years of math, etc.)
Minimum GPA – Your Grade Point Average is far from the only evaluation criteria. However, every college will take your past academic performance into account. Ranking from 0 to 4, the GPA scale creates a composite score for your grades each year or semester. For most (or some) bachelor's programs, many colleges and universities prefer applicants to hold a minimum 2.5 GPA in high school.
Admissions essay – So, when applying to criminology programs, you might think about how you can showcase a variety of strengths--like liberal arts or creative skills, particularly through the admission essay. Many schools collect admissions essays through the Common Application, which allows students to apply to multiple schools at once. If writing is your strong suit, you may also submit examples of your written work.
Standardized test scores – Some colleges and universities recognize that standardized tests are just a narrow component of a student's capabilities. While high SAT or ACT scores can support your application, some schools will allow you to choose a testing-optional version. However, this is only advised for students with good academic standing outside of standardized tests. 
Letters of recommendation – While not all institutions require one, a letter of recommendation can significantly boost your application. Your teachers, mentors, or coaches can help improve your chances of admission by vouching for your academic and personal strengths.
Most importantly, you should have an interest in criminology. Whether you're a budding forensic scientist or simply fascinated by criminal psychology, it's important to enter any major with a little passion. Otherwise, your coursework might feel a little less exciting to learn about!
Criminology Major Requirements & Curriculum
You got into your dream school. You're ready to hit the books. But before you sign up for any criminology courses, it's important to know what this major includes.
All bachelor's degrees require students to earn a certain number of credits and passing grades in required courses. As a criminology major, you may need to complete the following curriculum requirements (or similar) to receive your degree:
Core credits – Every bachelor's degree will require core credits in topics foundational to the field. A criminology major may complete courses like: Introduction to Criminology, Intersections of Crime, Social Inquiry I: Quantitative, Crime, Law and Society, Pathways in Sociology, and Criminal Justice System.
Elective credits – Many majors also require elective credit hours. Criminology elective courses give students the opportunity to specialize their interest in criminology, with some schools offering course options like Power Based Personal Violence, Policing and Corrections, and Community Psychology.
Capstone credits – Once criminology majors reach their third or fourth year, their school's program may require that they include capstone credits in their coursework. At some schools, students may be able to pick either an internship or senior thesis related to their studies. 
Foreign language – Having the ability to speak a foreign language can be a boost to all kinds of careers. For some bachelor's programs, students must have an elementary competence in at least one foreign language.
What Does a Criminology Major Entail?
Criminology is a very broad sociology subfield, covering the biological, psychological, and sociocultural causes of crime. As a result, students can expect to use their writing, math, and science skills across their coursework, especially in their introductory courses.
As a college major, the curriculum for a criminology degree includes foundational crime research and analysis, as well as more specialized courses like policing conduct, legal systems, and social welfare. Criminology curriculum covers a range of applicable fields and topics, such as:
Forensic science

Socioeconomics 

Criminal investigations

Victimology

Public policy

Policing

Statistical analysis

Social justice

Criminal justice system

Juvenile delinquency

Criminal psychology
Additionally, some schools provide criminology majors opportunities to apply their academics to the real world through a capstone project. In such programs, criminology students can choose an internship or senior thesis to discover how their knowledge fits into the criminology field (and a future career).
Is a Criminology Degree Useful?
Every college degree has some "degree" of usefulness. After all, education is always a valuable pursuit. But is criminology a good major for those eager to join the job market? 
Luckily, the answer is a solid yes. 
Criminology majors have better prospects than most graduates entering the workforce. Compared to other fields, criminology is a ripe academic area for many stable careers.
Jobs for Criminology Majors
What can you do with a criminology degree? With its wide umbrella of topics, criminology opens the door to many career paths in legal, investigative, government, and research fields. Depending on your specializations and passions, a bachelor's degree in criminology can be the start to any of these jobs:
Criminology researcher

City administrator

Public policy analyst

Social worker

Forensic psychologist

Private investigator

Field inspector

Investigative reporter

Criminal investigator

Criminal defense attorney

Paralegal

Lawyer

Jury consultant

Police officer
However, it's important to note that a few of these jobs (such as lawyer or criminology researcher) require a master's degree or even a doctorate. While you'll need to pursue higher education for these jobs, majoring in criminology is still an excellent start.
Employment Statistics for Criminology Majors
A degree in criminology doesn't just give you a wide variety of jobs—it also unlocks some lucrative and stable career paths.
According to DataUSA, in 2020, the average salary for Social Sciences majors (which includes criminology) was $99,217. The most popular jobs in this category included lawyers, judges, and other judicial workers, all of which relate to criminology studies. Additionally, the U.S. Bureau of Labor Statistics (BLS) supplies the average salaries for jobs in criminology fields, such as:
Paralegals and legal assistants – $56,230 per year

Forensic science technicians – $61,930 per year

Police and detectives – $66,020 per year

Psychologists – $81,040 per year

Sociologists – $92,910 per year

Political scientists – $122,510 per year
In comparison, the average full-time worker with a bachelor's degree earns $54,700 per year, according to the National Center for Education Statistics (NCES). And the even better news is that the BLS projects overall employment in social science occupations will grow 7% from 2021 to 2031. So it's safe to say that criminology is a relatively useful (if not smart) choice of a major for those seeking a long-term career.
Investigate Your Criminology Passion
So, is a criminology degree the right path for you? While research-heavy and emotionally heavy, criminology is a fascinating major with fulfilling job opportunities. With the right curriculum and a little passion, this major could be the start of an exciting career path—and institutions like North Central College can help guide the way.
From specialized courses to extracurricular groups like the North Central Criminal Justice Association, North Central College is here to help students learn at their best. North Central's dedicated faculty and staff members provide the individual support students need to succeed in their education.
Take your higher education to the next level and discover more about North Central's criminology program.
Jacob Imm is the associate director of communication in the North Central College Office of Marketing and Communications. He has 13 years of collegiate communications experience and has worked with hundreds of college students. He has a bachelor's degree from the University of Notre Dame and a master's degree from Northern Illinois University.
Sources: 
Bernard, Thomas J and Mannheim, Hermann. (2007, November 14). Criminology. Encyclopedia Britannica. Retrieved September 28, 2022, from https://www.britannica.com/science/criminology
Data USA. (n.d.) Criminology. Data USA. Retrieved September 28, 2022, from https://datausa.io/profile/cip/criminology
Hussar, B., NCES; Zhang, J., Hein, S., Wang, K., Roberts, A., Cui, J., Smith, M., AIR; Bullock Mann, F., Barmer, A., and Dilig, R., RTI. (2020, May 19). The Condition of Education 2020. NCES. Retrieved September 28, 2022, from https://nces.ed.gov/pubs2021/2021144.pdf 
U.S. Bureau of Labor Statistics. (2022, September 8). Occupational Outlook Handbook: Home.  U.S. Bureau of Labor Statistics. Retrieved September 28, 2022, from https://www.bls.gov/ooh/
U.S. Bureau of Labor Statistics. (2022, September 14). Occupational Outlook Handbook: Life, Physical, and Social Science Occupations. U.S. Bureau of Labor Statistics. Retrieved September 28, 2022, from https://www.bls.gov/ooh/life-physical-and-social-science/home.htm