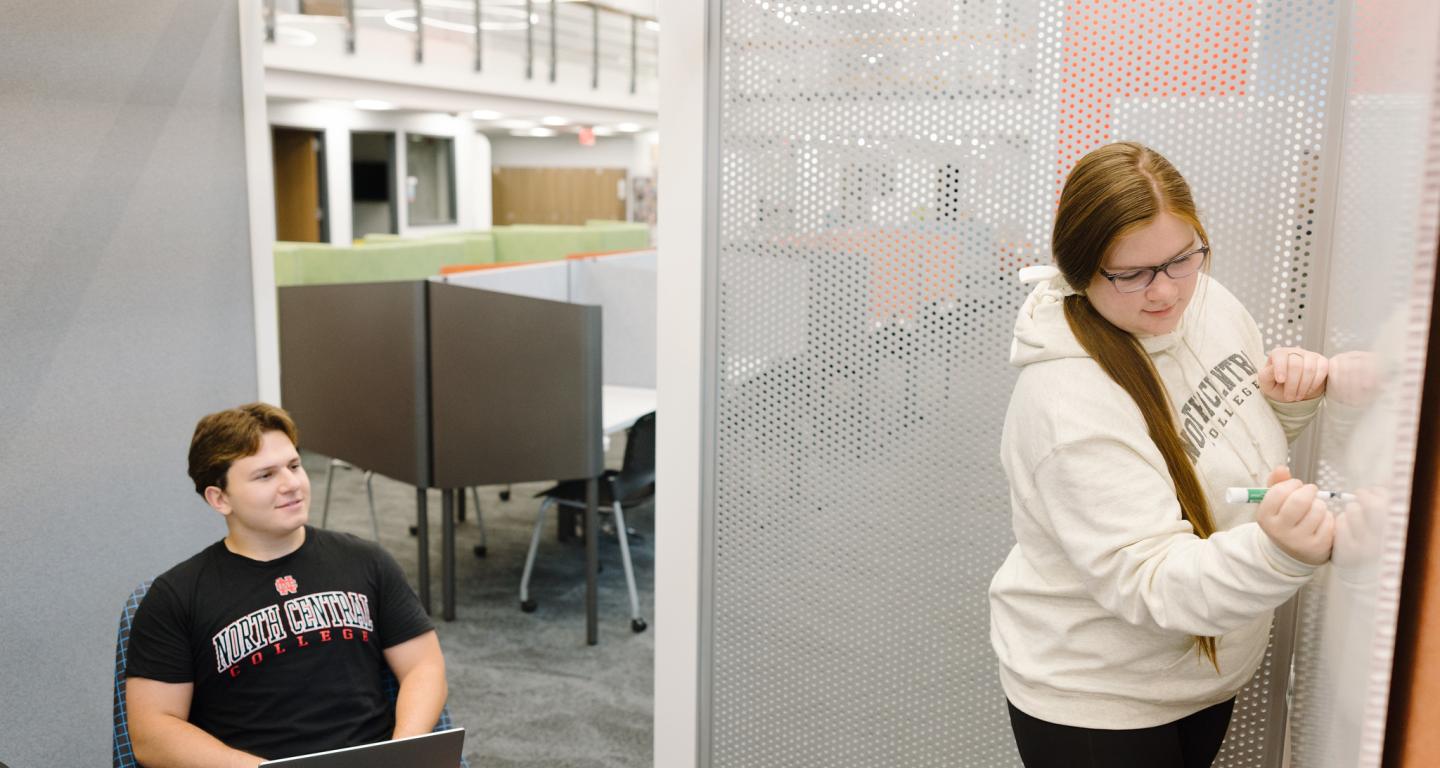 Criminology Requirements: Degree Guide
Reviewed by Jacob Imm
Feb 01, 2023
Criminology Requirements: Degree Guide
If playing detective as a kid was your favorite activity, then criminology just might be your calling. However, it takes more than a magnifying glass to become an expert in this field—you'll also need a degree.
What is criminology? It is the study of all things crime, from criminal psychology to demographics. What can you do with a criminology degree? A degree in this field can kickstart a career in many professions like clinical social work, law enforcement, forensic psychology or forensic science. So, how can you study this exciting and essential field?
As an expansive subject, criminology is open to a wide variety of abilities and talents. Let's take an in-depth look below at the requirements for a bachelor's degree in criminology.
Prerequisites for a Criminology Degree
To get a criminology degree, you need to attend a qualified school—which means you must apply (and be accepted into) a college or university.
While most colleges and universities ask for the same application materials, many schools hold different standards for these materials. For a criminology degree, let's explore the typical prerequisites you'll need to attend a four-year bachelor's program.
Grades & Applications
As a higher education track, majoring in criminology will require first earning your high school diploma (or equivalent certification). Almost every college application will ask for materials related to your high school performance to ensure you can meet the academic rigor of the program.
You'll likely need to provide these standard college application materials:
Minimum GPA – Standing for Grade Point Average, the GPA scale measures your overall grades from 0 to 4, with 4.0 marking all As and 0.0 marking all failures. For most bachelor's criminology degrees, colleges require applicants to have a minimum 2.5 or 3.0 GPA in high school. 
Application – Many colleges and universities use the Common Application uses the Common Application, which lets students apply to multiple schools at once. However, some schools may use individual applications. 
Letter of recommendation – Grades are just one portion of your college application. Most bachelor's degree programs ask for letters of recommendation from teachers or mentors who can vouch for your work ethic, skills, and character.
Test scores – Most college programs require standardized test results from either the SAT or ACT. While few schools have set minimum scores, they still consider your results when evaluating applicants. To find out what scores colleges and universities typically accept, you'll want to look at the average accepted ACT and SAT scores of individual schools.
Interests and Strengths
Depending on the program, some bachelor's criminology degrees may require you to show demonstrated interest. This could mean anything from your extracurricular activities to high grades in a particular academic area. 
Luckily, criminology has a wide range of topics and specialties. If you want to pursue a criminology degree, see if your strengths align with any of these subjects:
English, writing, and speech

Mathematics & statistics

Psychology

Political Science

Legal studies

Biology & natural sciences

Foreign languages
Required Curriculum for a Criminology Degree
No two criminology major curricula are quite the same. However, all schools will require you to pass a list of required courses to complete your criminology degree. If you fail or skip any course, you will not graduate as a criminology major.
To get an idea of the workload required to earn a criminology degree, you'll want to look at the curriculum requirements of criminology programs. As an example, let's break down the criminology requirements to receive a 4-year bachelor's degree at North Central College (NCC):
Core credits – With bachelor's degrees, core credits are earned by taking the criminology courses that everyone pursuing a criminology degree is required to complete. North Central requires all criminology majors to take a minimum of 38 credit hours between six core courses. They often serve as introductory material to the basic elements of criminology.
Elective credits – Since criminology is a broad field, elective credits allow students to specialize in their interests. North Central requires a minimum of 12 elective credit hours for criminology majors. These 300-level or higher courses range from social class to policing and corrections.
Capstone credits – To encourage self-direction and in-depth research, North Central requires four credit hours in capstone studies. Students can meet this degree requirement via an internship at a criminology institution or by producing a senior thesis.
Foreign language – It is common for a bachelor's degree to require basic skills in a foreign language, no matter the major. North Central asks its criminology majors to develop elementary competence in a foreign language to graduate.   
Is a Criminology Degree Hard to Complete?
In academics, "hard" is a very subjective word. Some students may find hours of solitary research incredibly difficult, while others may fear giving a slideshow presentation in front of the class. It all comes down to your specific interests and academic strengths, especially in a field with as many avenues as criminology.
However, a criminology degree may not be as taxing as other majors. According to research, criminology degrees have earned these rankings:
For overall difficulty, criminology was ranked 40th out of 55 college majors, according to Harry Shukman in The Tab US (Ranked). 
For study hours, criminology majors only studied 12.2 hours per week on average—ranking 81st out of 86 majors, as written by Shukman in The Tab US (Researchers).
Achieve Your Criminology Degree 
A criminology degree may have academic requirements, but your inquisitive mind deserves more than checking boxes—it needs a high-quality learning experience, too. That's why you'll want to look for institutions like North Central, which offers a flexible yet enriching bachelor's degree for students interested in the criminology program. In programs that provide coursework and internship opportunities, like North Central's criminology program, you'll have the chance to gain practical and experiential knowledge. By learning more about criminology requirements, you'll be able to take the next step toward earning your criminology degree.
Ready to learn your way? Discover more about the North Central College Criminology program here. 
Jacob Imm is the associate director of communication in the North Central College Office of Marketing and Communications. He has 13 years of collegiate communications experience and has worked with hundreds of college students. He has a bachelor's degree from the University of Notre Dame and a master's degree from Northern Illinois University.
Sources: 
Shukman, Harry. (2017, March 13). Ranked: The Most Difficult Majors in America. The Tab US. Retrieved September 27, 2022, from https://thetab.com/us/2017/03/13/hardest-major-62699 
Shukman, Harry. (2017, February 6). Researchers Have Worked Out which Majors Work the Hardest in College. The Tab US. Retrieved September 27, 2022, from https://thetab.com/us/2017/02/06/ranked-majors-work-hardest-59673