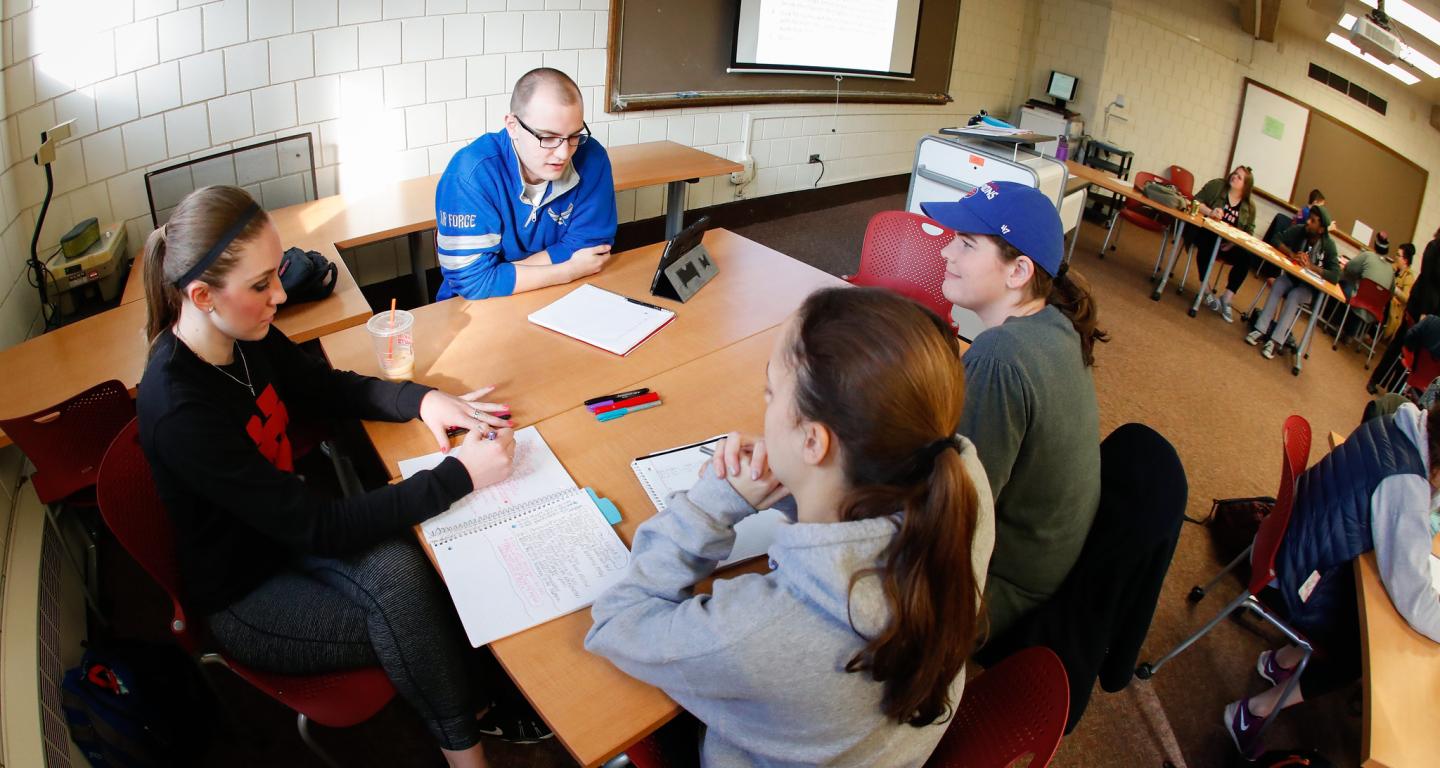 What Does a Human Resource Manager Do?
Reviewed by Jacob Imm
Jul 20, 2023
What Does a Human Resource Manager Do?
You're probably familiar with the term human resources (HR)—but did you know that many companies have a multi-level HR department? While most HR employees start at an entry-level position, those with a true passion may find themselves promoted to a leadership title like human resource manager.
If you enjoy helping people and training them to be their best at their jobs, working as an HR professional in a management role may sound appealing. Before you get started on looking for an HR manager job, it's critical to understand the importance human resource departments have in a company.
So what does a human resource manager do?
In need of a more in-depth human resource management description to decide if this is the right field for your future career? Then check out our human resource program for more information.
What Is a Human Resources Manager?
What is the job description of a human resources manager? A human resource manager holds a high-level position within the HR department. HR managers are trained to have a strong interpersonal skill set and to prioritize and maintain employee relations for the company. Keeping employees happy relies on a number of factors, including workplace safety, recognizing and appreciating diversity, thorough training—and much more.
Types of Human Resource Managers
Human resources is a department that covers a wide variety of responsibilities. This is why the role of a human resource manager can be segmented into different categories.
These are the most common types of HR managers (and what they do):
Recruitment and Hiring
One of the biggest roles a HR professional plays in a company is recruiting and hiring new employees. A human resource manager may specialize in this aspect of the job, and daily duties can include:
Reading resumes
Conducting interviews regarding skills and work experience
Creating job descriptions
Working with employment agencies
And when a new employee is hired, they usually turn to the human resources department to get settled in their new job. It's also up to the HR manager to ensure there is a program for new hires.
Health and Safety
The human resource department is responsible for the well-being of all employees—which is why health and safety is a major point of focus within every HR department.
As a health and safety manager, you'll be an HR leader in charge of the physical and emotional security of staff members. Keeping a safe work environment will depend on a number of HR manager responsibilities and roles, including:
Creating new health and safety policies
Complying with federal laws regarding occupational safety
Listening to employees and addressing their safety concerns
Addressing workplace accidents
Employee Development and Training
As an employee development and training manager, you'll be responsible for the proper training of all employees, not just those in the HR department. Training and development managers may perform any of the following duties on a regular basis:
Supervising training procedures
Talent development and an expanding training program
Implementing new productivity tools and techniques
Evaluating productivity and finding ways to boost it
Diversity and Title IX training
Coordinating training conferences
Risk Management
Risk management is a lesser known (but very important) aspect of human resources and employee management. An HR director or HR leader who specializes in risk management will spend a majority of their time reducing the company's chances of legal issues, such as a lawsuit.
Common responsibilities for this HR role include:
Examining the company's hiring practices
Ensuring a diverse, equitable and inclusive work environment
Creating and implementing anti-discrimination policies in the workplace
Fostering a work environment that's mentally, emotionally and physically safe
Identifying risks to the company's reputation
Analyzing data and labor statistics to reduce risk

Crafting

disciplinary procedures

and other disciplinary

company policies
Labor and Employee Relations
Labor and employee relations is typically the most well-known aspect of human resources management, particularly for non-HR employees. This sector of the department focuses on the relationship between the company and its staff.
Common responsibilities for a labor and employee relations manager may include:
Receiving and addressing employee complaints and concerns
Maintaining morale and productivity
Overseeing and managing relationships between employees
Facilitating communication between staff and organizational leadership
Considering there are government-mandated employee benefits, it helps to know what the employment law is in your state. After all, human resources management also ensures that working conditions are ideal for all employees.
Compensation and Employee Benefit Plans
Timely payment and proper employee benefits are vital to workplace satisfaction, which makes a human resource department's work with employee compensation and benefits crucial. As an HR manager with this specialty, you may perform any of the following tasks on a daily basis:
Create health insurance plans and negotiate with providers
Inform employees of their benefits
Conduct salary surveys
Analyze data on average salaries in your industry
Handle payroll, send out checks and organize direct deposits
Organize employee paperwork
Manage vacation time, maternity leave and sick days for employees
Leadership as an HR Manager
There are many positions within an HR department, and a human resource manager should always be prepared to lead numerous people and provide for their needs in a number of ways. This may mean performing tasks such as:
Training, supervising, and managing HR staff
Holding department meetings
Recommending policy changes
Enforcing workplace rules
Handling discipline and firing
Pursue Your HR Management Career  
What degree is needed to become a human resource manager? For a successful career in HR, finding the right bachelor's degree program at the right school is the best place to start. Pursuing a bachelor's degree or master's degree in human resource management will provide you with the business knowledge and practical skills needed for high-level HR positions.
Look for a school like North Central College, where students can pursue a human resource management degree. North Central's well-rounded curriculum, taught by dedicated, knowledgeable and experienced faculty, covers all aspects of the human resources field. Their bachelor's degree programs ensure graduates are prepared to go after any HR management role. You also get to know which career opportunities you can pursue.
In need of a more in-depth human resource management description to decide if this is the right field for your career path? Follow the link for the information you're looking for.
Jacob Imm is the associate director in the North Central College Office of Institutional Communication. He has 13 years of collegiate communications experience and has worked with hundreds of college students. He has a bachelor's degree from the University of Notre Dame and a master's degree from Northern Illinois University.
This article was updated on July 20, 2023.