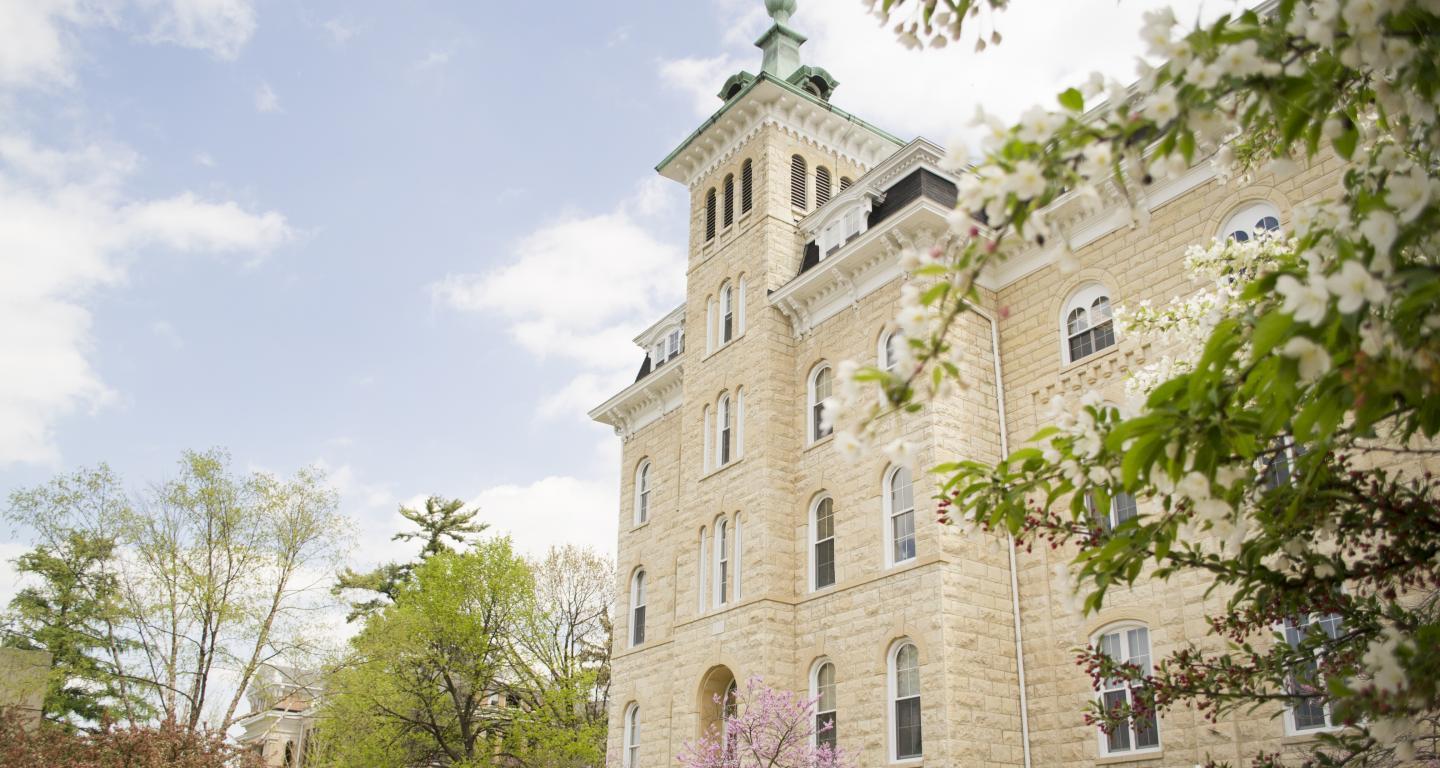 None
Dispute Resolution Program
Nearly everything you do in life involves people-related issues, disagreements, and potential conflict. Knowing how to effectively manage these difficult conversations and interactions will benefit you and those around you, no matter where you are.
North Central College's dispute resolution program introduces students to the dispute resolution process and will teach you the theories and skills for resolving conflict in the workplace and community. This alternative dispute resolution allows others to avoid excessive lawyer and legal fees associated with filing a formal complaint and pursuing litigation or arbitration in court. You'll develop those dispute settlement skills through lectures and discussions, negotiation exercises and simulated mediation session activities. You'll practice as a mediator first in the College setting, then in the real world in community groups, courts, and businesses, working through the dispute resolution process with your client to reach a mutual agreement and acquire more hands-on experience.
North Central College's dispute resolution service program allows students to gain practical experience with the following:
Theories and skills to tackle difficult conversations
Negotiation tactics
Mediation sessions between disputing parties
Developing your dispute settlement or conflict resolution skills is open to students of every major or program, but is particularly well suited to those interested in pre-law, business and psychology. You will begin by enrolling in Conflict Resolution LEV 230; then you can pursue additional mediation areas of focus and clinical coursework.
You can also:
Serve as a peer mediator on campus, working case by case with student clubs and residence halls.
Write and research for the student-run newsletter "In the Alternative" for the Illinois State Bar Association.
Pursue internship opportunities both on and off campus.
Work with the campus Dispute Resolution Center, conducting training and mediating disputes for local courts, area businesses, faculty members within schools, churches and more.

Invest in your future
Choosing the right college to further your education is a big decision. Don't make it alone. North Central's admission and financial aid team is here to help you design a financial aid solution that works best for you and your family.
Merit scholarships, grants, loans, campus employment - these are just some of the resources available to you. Over 95 percent of students and 100 percent of all eligible students receive aid. Let our team partner with you in finding the best value for your special education.
Learn more about financial aid and costs for North Central College
Apply to North Central College
The first step to becoming a North Central student is reading the application instructions specific to you. Find out everything you need to know about applying by selecting the group you belong to below.