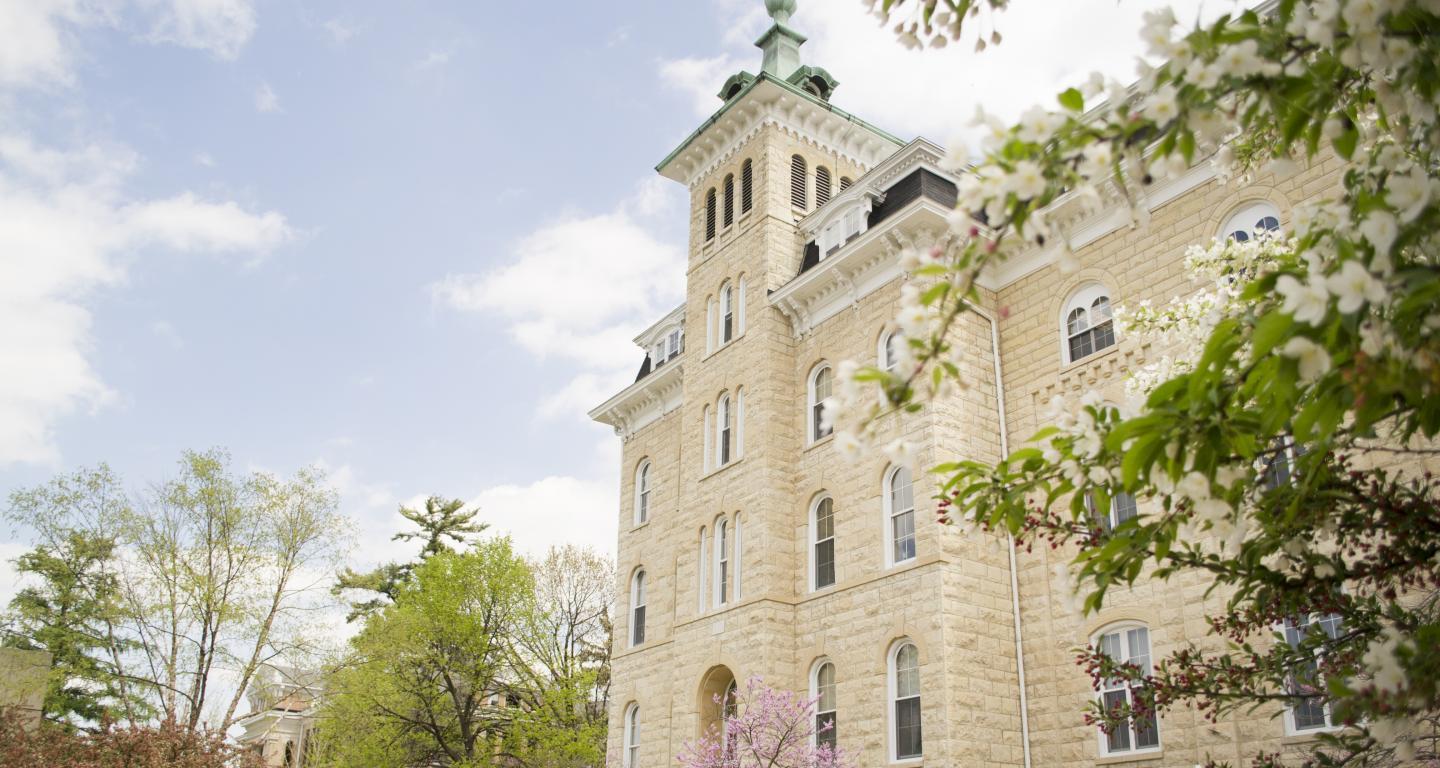 Travel to the Bahamas aboard a research vessel. Take to the laboratory in search of new ways to treat drug addiction. Bring your groundbreaking statistical techniques to Broadway.
These are just a few of the research projects undertaken recently by North Central undergraduate students and their professors. It's what happens when you join a community that fosters collaborative and independent research.
Consider these options:
Group "action" research
Join fellow students to make a difference. A group of North Central undergraduates recently teamed up with their neuroscience professor to research environmental factors impacting drug abuse. A pair of psychology majors spent a summer observing children and parents at a local children's museum to help the institution enhance its teaching opportunities. Through such "action" research, you can discover your passion while working alongside your professor to help build better communities.
Independent research
Whether preparing an honors thesis, obtaining a grant or just following your research muse, independent study lets you work one-on-one with your professor. North Central student Jack Ryan used his talent for computer science and love of the theatre to create an analytic predictor of Broadway's Tony Awards. And he presented his research at an Association of American College and Universities conference held at the National Press Club in Washington, D.C. Student research presentations also highlight North Central's annual Rall Symposium for Undergraduate Research
Collaborative summer research
Summer break could be your opportunity for a one-of-a-kind research adventure. That's what four North Central biology majors recently enjoyed in the Bahamas aboard a research vessel. The students joined with conservation experts from Chicago's world-renowned Shedd Aquarium to study marine ecosystems. This type of hands-on experience in original field research brings the world to your major course of study.
Student research at North Central College lets you combine the thrill of discovery and the satisfaction of sharing your new-found knowledge with fellow students, educators and members of your future profession.
Invest in your future
Choosing the right college is a big decision. Don't make it alone. North Central's admission and financial aid team is here to help you design a financial aid solution that works best for you and your family.
Need-based loans, merit scholarships, grants, campus employment—these are just some of the resources available to you. Nearly 90 percent of first-year students and 100 percent of all students eligible for aid receive aid. Let our financial aid team assist you in finding the best value for you.
Learn more about financial aid and costs for North Central College
Apply to North Central College
The first step to becoming a North Central student is reading the application instructions specific to you. Find out everything you need to know about applying by selecting the group you belong to below.