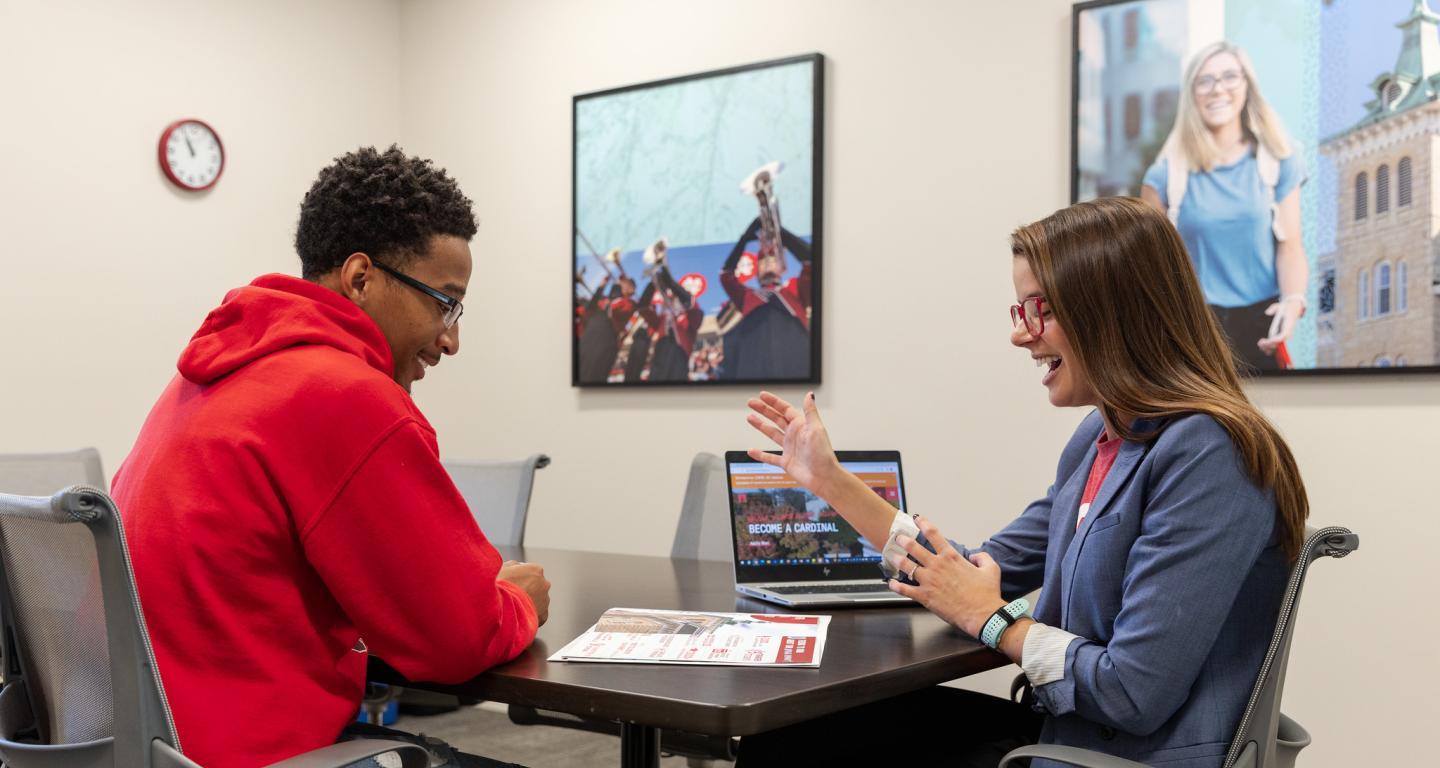 5 Top Dispute Resolution Jobs
Reviewed by Jacob Imm
Jan 18, 2023
5 Top Dispute Resolution Jobs
Conflict can arise in every part of life—and someone needs to help resolve it. If you think that someone could be you, you may be interested in a career in dispute resolution.
What is dispute resolution? Sometimes referred to as alternative dispute resolution (ADR) programs, conflict resolution is a fascinating field that involves helping two opposing parties reach an agreement. In most cases, ADR programs take place outside the pomp and circumstance of the courtroom. Still, the decisions made by dispute resolution professionals carry weight in individual and corporate matters.
Does that sound like a future career you'd want for yourself? If so, keep reading. In this article, we're exploring the top five dispute resolution jobs and the differences between them.
1. Mediator
A mediator acts as an unbiased third party who helps two complainants reach an agreeable decision. With mediation, the goal is productive conversation; mediators bring two opposing groups together and act as a guide, steering both sides toward common ground. In other words, a mediator isn't satisfied until both parties are happy.
Although a mediator's recommendations hold sway, their decisions are not binding. The two opposing parties can still decide to go to court. However, a mediator's goal is to help avoid a costly trial.
According to the U.S. Bureau of Labor Statistics (BLS), the median annual wage for mediators is $49,410. Learn how to be a mediator today so you can help opposing parties reach a fair agreement. 
2. Conciliator
Conciliators are similar to mediators in that they work with two parties to resolve a workplace conflict. However, while mediators meet with both parties at the same time, conciliators are a go-between; they never meet with both sides together. This level of separation can be helpful in hostile situations, though conciliation isn't strictly for bitter disputes. Sometimes it's simply best to have some space, especially in workplace disputes involving:
Pay

Discipline

Employment conditions

Company reorganization
Another difference is that conciliator decisions can be binding or non-binding. Both parties must agree ahead of time if the recommendation will be final or not.
As per the BLS, the median salary for a conciliator is the same as a mediator at $49,410/year.
3. Arbitrator
What is an arbitrator? An arbitrator is like a conciliator or mediator, but with one crucial difference: arbitrators make binding decisions. When an arbitrator recommends an arbitration solution, the two parties must abide by it (though, as with judicial rulings, there is an appeal process).
Arbitrators are also more likely to work as a committee than other dispute resolution professionals. While they can work alone, some arbitrators collaborate with a panel of other arbitrators, especially in more high-profile cases.
The BLS lumps the salaries for arbitrators, mediators and conciliators together, meaning the median annual wage is also $49,410. With that said, because arbitrators are often more experienced dispute resolution specialists, you can expect a salary closer to the top of the range ($110,350/year).
4. Negotiator
Negotiators dive in at the earliest stages of a workplace conflict, looking to negotiate terms that make both parties happy. These conflict resolution professionals often oversee corporate contracts or mergers. Some negotiators also work with law enforcement as crisis negotiators, resolving conflicts with criminals and hostage-takers.
Ultimately, the goal of a negotiator is to help parties reach an agreement before a dispute even occurs.
According to the employment website and salary aggregator Indeed, negotiator salaries vary depending on the type of negotiation work. Case in pointsales and lettings negotiators earn an average annual salary of $50,781, while contract negotiators can take home $85,547/year.
5. Civil Lawyer
When it comes to dispute management jobs, no position is more well-known than that of the lawyer. That's right: civil attorneys are also dispute resolution professionals—albeit with different educational backgrounds.
If you want to apply for any of the dispute resolution jobs above, the only law firm requirement is a bachelor's degree. To become a civil lawyer, though, you'll also need a law degree.
Once you graduate from law school, you can help resolve familial disputes and civil cases in a courtroom setting. Ultimately, you'll take a side in a dispute, defending your client in front of a judge.
According to the BLS, the median annual salary for a lawyer is $127,990.
How to Work in Dispute Resolution
As mentioned, most dispute resolution jobs require a bachelor's degree. While many types of degrees could be acceptable in this field, some of the best undergraduate programs for dispute resolution are:
Psychology

Business

Pre-law

Sociology

Communications
Additionally, it's wise to complete a dispute resolution program. These specialized programs give you practical knowledge about the language, strategies and theories employed in conflict resolution.
Keep in mind that most graduates are unlikely to be hired into a dispute resolution role right after graduation. Instead, you'll usually need several years of work experience, either as a dispute resolution professional or in the field you hope to preside over.
Begin Your Journey Toward a Career in Dispute Resolution
With the five jobs listed above and several more to explore, a background in dispute resolution is a terrific springboard into the professional world. To start developing that background, you may want to explore if a dispute resolution program is right for you.
A dedicated dispute resolution program gives you the tools you need to thrive when handling challenging conversations between two individuals or groups.
So, as you look at colleges with dispute resolution programs, look for practical, hands-on opportunities that give you real-world experience. Institutions like North Central College provide dispute resolution placements in community groups, businesses and internships. With this type of grounding in practical dispute resolution, there's no telling where your career will take you.
Jacob Imm is the associate director of communication in the North Central College Office of Marketing and Communications. He has 12 years of collegiate communications experience and has worked with hundreds of college students. He has a bachelor's degree from the University of Notre Dame and a master's degree from Northern Illinois University.
Sources: 
U.S. Bureau of Labor Statistics. (2022, April 18). Occupational Outlook Handbook: Arbitrators, Mediators, and Conciliators. U.S. Bureau of Labor Statistics. Retrieved August 21, 2022, from https://www.bls.gov/ooh/legal/arbitrators-mediators-and-conciliators.htm
How To Become a Negotiator (With Steps and Tips). Indeed Career Guide. (2021, March 29). Retrieved August 21, 2022, from https://www.indeed.com/career-advice/finding-a-job/how-to-become-negotiator
U.S. Bureau of Labor Statistics. (2022, April 18). Occupational Outlook Handbook: Lawyers. U.S. Bureau of Labor Statistics. Retrieved August 21, 2022, from https://www.bls.gov/ooh/legal/lawyers.htm