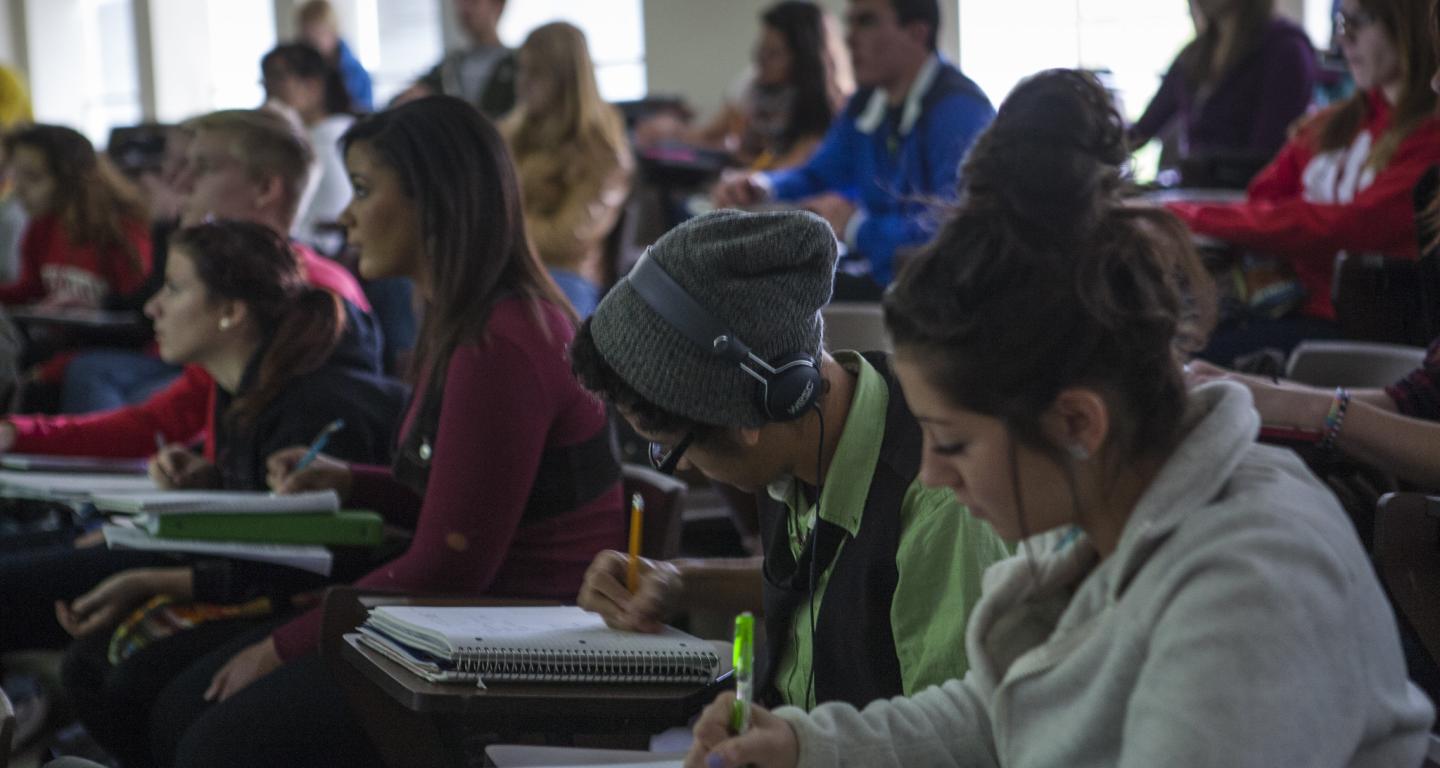 The Importance of Ethics in Psychology Careers
Reviewed by Jacob Imm
Aug 25, 2023
The Importance of Ethics in Psychology Careers
In psychology, ethics represent the north star that practicing professionals follow to comport themselves with respect, fairness, and integrity. In their clinical practice and research endeavors, psychologists reference a collection of ethics and standards that are in place to protect patients, psychologists, and the field itself. 
For that reason, an in-depth understanding of the accepted ethics in psychology is vital for anyone who chooses a career path in psychology. Read on to discover what these ethical codes are, and how you can navigate them if you're pursuing a career in this rewarding field. 
Understanding Ethical Principles in Psychology
The American Psychology Association's (APA) official code of conduct outlines five ethical principles in psychology. (Note that these guiding principles from the APA ethics code are designed to guide the highest level of conduct rather than functioning as standards subject to sanctions.)
Principle A: Beneficence & Nonmaleficence 
The first of the APA's ethical principles in psychology states that psychologists should "seek to safeguard the welfare and rights of those with whom they interact professionally and other affected persons." 
Fundamentally, this means that psychologists should understand that the decisions they make in their professional capacity impact the lives and livelihoods of other people, including clients they see clinically and other professionals. Therefore, they must be aware of factors that could lead to the abuse of their professional power, which may be influenced by the following considerations, according to the APA:
Personal

Financial

Organizational

Political

Social
The APA ethics code also states that psychologists should work to promote the welfare of any animals that are used in their research.
Principle B: Fidelity & Responsibility 
According to the American Psychological Association's official guidance, psychologists shouldn't only aim to uphold ethical standards in their own work. They're also responsible for ensuring the integrity and ethical standard of the entire field by making sure that other professionals are performing in an ethically responsible manner. 
To do so, psychologists should take part in activities that promote the understanding of non-enforced ethics, per the APA. These activities may include:
Serving as mentors to younger professionals

Acting as peer reviewers for publications

Reporting incidences of ethical misconduct 
Principle C: Integrity 
The third ethical principle concerns the question of integrity. The APA ethical guidelines state, "Psychologists seek to promote accuracy, honesty, and truthfulness in the science, teaching, and practice of psychology." 
In other words, anyone working in the field of psychology should aspire to live by the age-old standard, "Honesty is the best policy." As such, it's imperative that psychology professionals not engage in fraud, deception, or otherwise untruthful behavior that may raise an ethical issue.
Principle D: Justice
A central tenet of psychology is that all people are entitled to reap the benefits that psychology has to offer. As such, it is incumbent upon psychologists to set aside their personal biases when acting in a professional capacity to ensure that everyone receives the same quality of psychological care. 
In striving to promote equality in the field, psychologists must also remain aware of their own capabilities and limitations. As such, the APA guidelines encourage professionals in the field to practice only within their areas of proficiency. 
Principle E: Respect for People's Rights and Dignity
The final ethical principle outlined by the APA implores psychologists to protect the rights and dignity of their clients. Aside from checking their own biases, they should understand that a plethora of issues may come into play when working with people from various backgrounds, including:
Age

Race and ethnicity 

Gender

Socioeconomic status

Disability
Ethical Considerations in Research
The field of psychology goes beyond in-person patient care. Research is a foundational aspect of the development of psychology itself. Through research, working professionals glean crucial insights that allow them to devise research methods in psychology to help people improve their conditions and their lives.
Ethical principles in psychology research are in place to protect research participants as well as the psychology professionals performing the research. Importantly, they're necessary to ensure the integrity—and thus, validity—of the conclusive data.
The primary ethical guidelines in psychology research are: 
Informed consent – Participants in psychological research must participate voluntarily. They must understand that they can excuse themselves from the research at any point.
Confidentiality – Identifying information must be kept private. Likewise, research data that can be used to identify participants should be kept anonymous. 
Anonymity – In research studies that are conducted anonymously, no personally identifiable data should be collected.
Results communication – Research results should be represented in ethical, honest, and transparent ways. This includes avoiding plagiarism and misrepresentation of results. 
Protection from harm – Psychological studies should be designed in a way that minimizes the potential for harm to the participants. 
Navigating Ethical Challenges in Psychology
These ethical guidelines can be helpful in clinical and research settings for seasoned and new psychology professionals alike. That said, the world of psychology isn't often black and white. In a profession guided by human behavior, gray areas are often the norm—so psychology professionals must be prepared to navigate arising ethical issues in psychology. 
In clinical settings, for example, clients may pose statements or questions that disagree with the psychologist's political, religious, or societal beliefs. Or a client may share information that challenges the psychologist's responsibility of confidentiality. 
When these obstacles present themselves, it can be helpful for psychology professionals to: 
The Consequences of Ethical Violations 
Psychologists who fail to exercise proper ethics in psychology may be subject to a range of consequences. Depending on the severity of the violation, this may include sanctions handed down by the APA and/or those arbitrated in criminal court.
For example, the APA could officially reprimand, censure, or revoke the licenses of practitioners found in violation of ethical standards. Criminal charges could result in felony convictions, which may in turn result in suspension or loss of practicing privileges. 
In addition to the APA and the police, psychologists could also be penalized by several other organizations and institutions, such as:
Health insurance companies

State psychological associations

Licensing boards

Professional groups

Government agencies 
See related: Psychologist Salaries
Get Started On the Path Toward a Fulfilling Career in Psychology 
The journey to a fulfilling career in psychology begins with choosing the right program of study. The best psychology programs don't just equip students with an understanding of the science; they also instill in them a deep understanding of the underpinned ethics, enabling future psychologists to practice safely and effectively.
If you're interested in pursuing how to become a psychologist, look for a program like the one at North Central College that gives you a chance to put ethics into practice from day one, by offering coursework that takes you beyond the classroom. Whether your area of expertise is in research, clinics, or another area, a proactive educational program will allow you to explore every option to find your best fit. 
Jacob Imm is the associate director of communication in the North Central College Office of Marketing and Communications. He has 13 years of collegiate communications experience and has worked with hundreds of college students. He has a bachelor's degree from the University of Notre Dame and a master's degree from Northern Illinois University.
Sources: 
American Psychological Association. (n.d.). Ethical principles of psychologists and code of conduct. American Psychological Association. Retrieved May 4, 2023, from https://www.apa.org/ethics/code
American Psychological Association. (n.d.). Navigating thorny topics in therapy. Monitor on Psychology. Retrieved May 8, 2023, from https://www.apa.org/monitor/2022/03/career-navigating-therapy
Cherry, K. (2023, February 14). Apa Code of ethics: The Ethical Codes Psychologists Follow. Verywell Mind. Retrieved May 4, 2023, from https://www.verywellmind.com/apa-ethical-code-guidelines-4687465