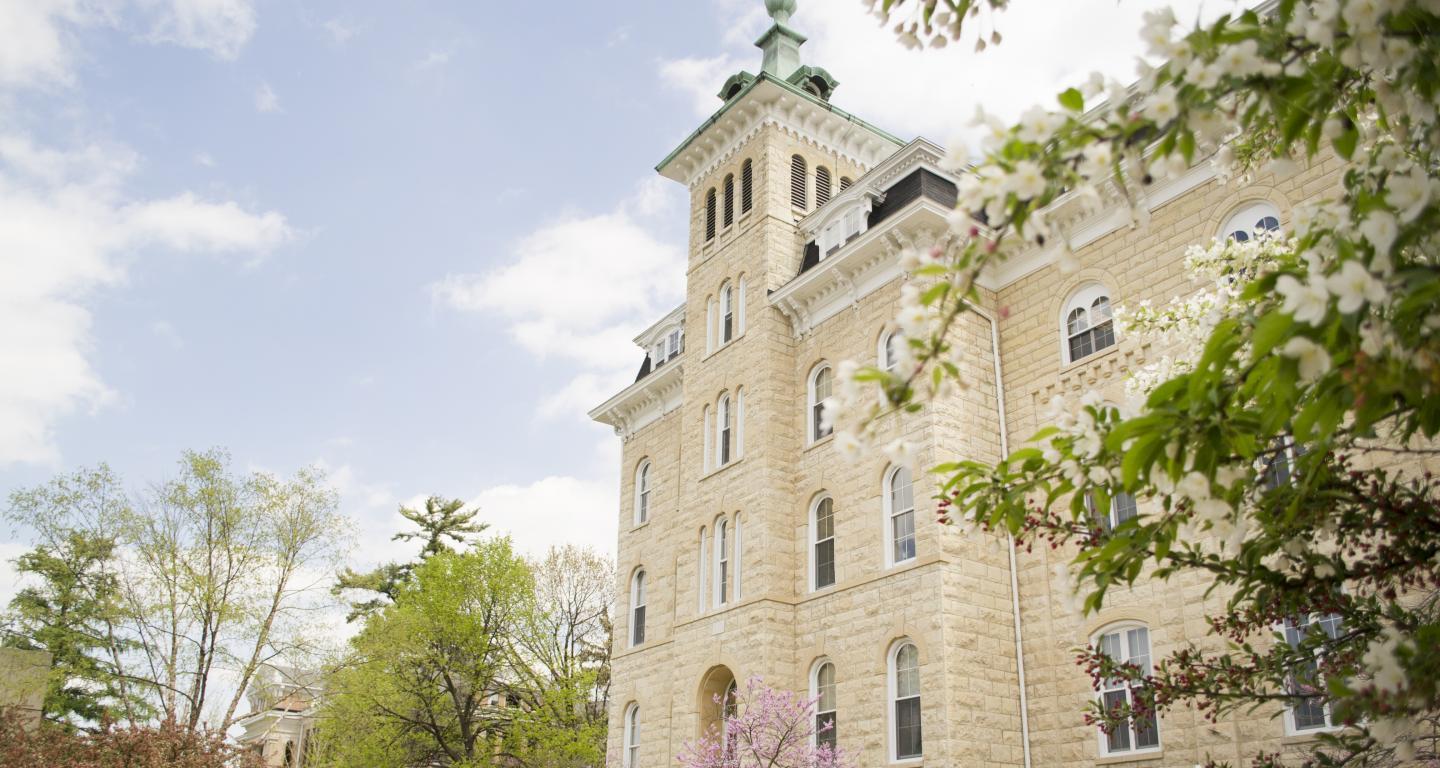 School of Education & Health Sciences
Community Health Promotion
Why pursue a community health promotion minor at North Central College?
The goal of community health promotion is to influence the health behaviors of individuals and communities. It also works to improve the living and working conditions that influence health. Community health promotion professionals can truly say they've made an impact, affecting premature death rates, disease and disability. Students in this minor are well-prepared for careers in public health, public policy, healthcare and government.
At North Central College, a Community Health Promotion minor is a good addition to any major, especially in the department of health sciences. Students in this minor will work hands on with faulty to become well-prepared for careers in public health, public policy, healthcare and government
IF YOU ARE INTERESTED IN
Improving the health status of individuals, families, communities, states and the nation
Preventing disease, disability and premature death
Promoting improved health knowledge, attitudes, skills and behaviors
then a minor in COMMUNITY HEALTH PROMOTION might be for you.
Why study community health promotion at North Central College?
In the Classroom
Coursework topics:
Advanced Concepts of Health Program Planning
Community and City Life
Community Health
Conflict Resolution
Death and Dying
Foundations of Community Health Promotion
Health Behavior and Health Promotion
Personal and Family Wellness
Stress and Coping
Beyond the Classroom
As a community health minor, you can:
Apply for internships and jobs through robust faculty and alumni networks or the Center for Career and Professional Development.
Take advantage of support from our pre-health advisor if you wish to pursue graduate studies.
Examine successful strategies used to promote effective community health practices in varied settings.
Conduct undergraduate research with faculty in an area of community health that interests you.
Enroll in May or summer term courses to explore community health abroad.
Gain additional experience with a vast number of health and wellness professionals in the Chicagoland area.
Apply to graduate school in community or public health, corporate wellness or another discipline related to the fields of health promotion
Community Health Promotion Minor
The Community Health Promotion minor provides students with a strategy-based learning experience where they prepare how to approach health program assessment, planning, implementation and evaluation from a population-based perspective. The minor introduces students to the discipline areas of health education and promotion, public health and wellness.
For additional programs and courses in this department, see Health Sciences.
A minimum of 24 credit hours, including:
Electives
Four credit hours outside of HTSC that provides a topic of interest to the student. Choose from the following:
Note:
Other courses may be approved by the Health Sciences Department Chair.
Community Health Promotion Careers
A North Central education integrates career preparation with rich academic study. Our faculty encourages you to refine and apply your knowledge in an interconnected world. Here you'll learn to think independently and work globally to solve problems and lead.
Careers
Graduates with minors in community health promotion often work for:
Hospitals
Nonprofit organizations
Government
Doctors' offices
Private businesses
Health insurance companies
Colleges and universities
Career Outlook
According to the Bureau of Labor Statistics (BLS) Occupational Outlook Handbook, projected employment for health educators and community health workers is expected to increase at the rate of 16 percent by 2026 (increase of 19,200 jobs), at a rate much faster than the national average for all occupations. The BLS indicates this growth is driven by efforts to improve health outcomes and to reduce healthcare costs by teaching people healthy behaviors and explaining how to use available healthcare services education.
Invest in your future
Choosing the right college is a big decision. Don't make it alone. North Central's admission and financial aid team is here to help you design a financial aid solution that works best for you and your family.
Merit scholarships, grants, loans, campus employment - these are just some of the resources available to you. Over 95 percent of students and 100 percent of all eligible students receive aid. Let our team partner with you in finding the best value for your education.
Learn more about financial aid and costs for North Central College
Apply to North Central College
The first step to becoming a North Central student is reading the application instructions specific to you. Find out everything you need to know about applying by selecting the group you belong to below.