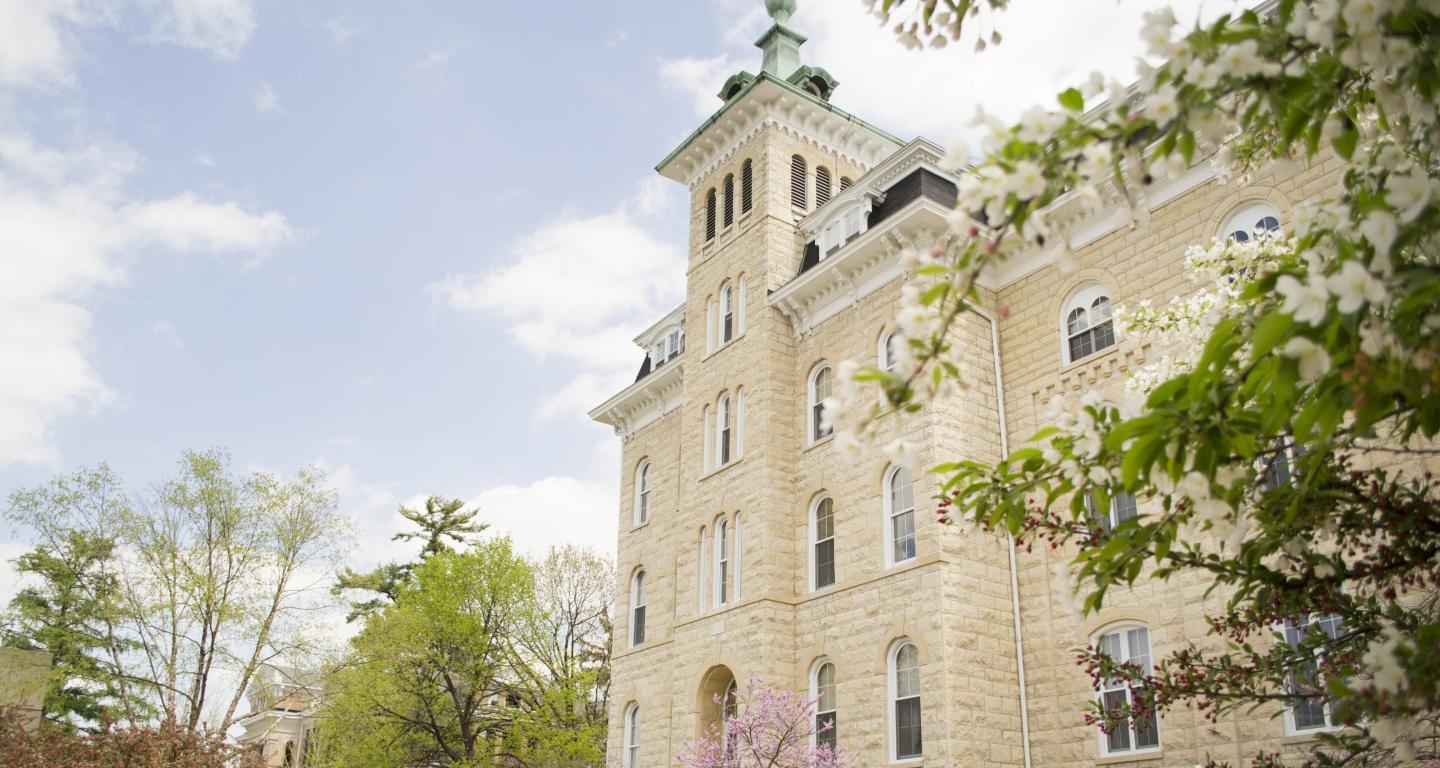 College of Arts & Sciences
Dual Degree: Engineering, B.S.
Why pursue a Dual-Degree in Engineering at North Central College?
Engineers design, develop, test, modify, install and maintain a variety of products and systems. They work on computer circuits and architecture, FPGA design, sensors, actuators, embedded processors, power electronics and motors. In dual degree engineering, you'll spend 3 years at North Central completing the engineering core and earn a Bachelor of Science in chemistry or engineering physics. Then complete a second bachelor of science degree in two years in a specialty such as civil, aerospace, nuclear, or chemical at a partnering university. At North Central, our focus is on automation and robotics, with emphasis on sustainability, access and enhancing quality of life. A career in engineering is rooted in hands-on learning and excellent communication skills. By practicing problem-solving, team projects and reporting your findings, you'll be ready to take on the technology industry.
IF YOU ARE INTERESTED IN
Solving electrical and computer hardware problems
Mastering a specialty like aerospace or nuclear engineering
Influencing how new technology is created and applied
then a DUAL DEGREE (3-2) ENGINEERING program might be for you.
Why study in a Dual-Degree in Engineering program at North Central College?
In the Classroom
Coursework topics:
Calculus
Chemistry
Classical physics
Computer science
Differential equations
Electronics
Engineering statics
Intermediate mechanics
Linear algebra
Quantum physics
Beyond the Classroom
As an engineering major, you can:
Complete internships at nearby research labs such as Argonne National Laboratory or Fermi National Accelerator Laboratory.
Study in state-of-the-art facilities equipped to accommodate the most sophisticated hardware, software and other sustainable technology.
Pursue your research interests by applying for a Richter Grant.
Present your original research findings at local, regional and national conferences such as the National Conferences on Undergraduate Research or North Central's Rall Symposium.
Coursework in this area includes:
Calculus
Linear algebra
Differential equations
Chemistry
Computer science
Classical physics
Quantum physics
Electronics
Engineering statics
Intermediate mechanics
Engineering Internships and Jobs
A North Central education integrates career preparation with rich academic study. Our faculty encourages you to refine and apply your knowledge in an interconnected world. Here you'll learn to think independently and work globally to solve problems and lead.
Partnering Universities
Recent students have completed the dual-degree program at:
University of Illinois at UrbanaChampaign
University of Minnesota
Illinois Institute of Technology
University of Illinois at Chicago
Bradley University
Careers
Employers of recent dual-degree engineering students include:
CH2M Hill, Boston
Fermilab
Inno-Flex
Commonwealth Edison
Mortenson Construction
Caterpillar
SAI Advanced Power Solutions
Jacobs Engineering
American Airlines
Provisur Technologies
Great Lakes Dredge and Dock
Invest in your future
Choosing the right college is a big decision. Don't make it alone. North Central's admission and financial aid team is here to help you design a financial aid solution that works best for you and your family.
Merit scholarships, grants, loans, campus employment - these are just some of the resources available to you. Over 95 percent of students and 100 percent of all eligible students receive aid. Let our team partner with you in finding the best value for your education.
Learn more about financial aid and costs for North Central College
Apply to North Central College
The first step to becoming a North Central student is reading the application instructions specific to you. Find out everything you need to know about applying by selecting the group you belong to below.