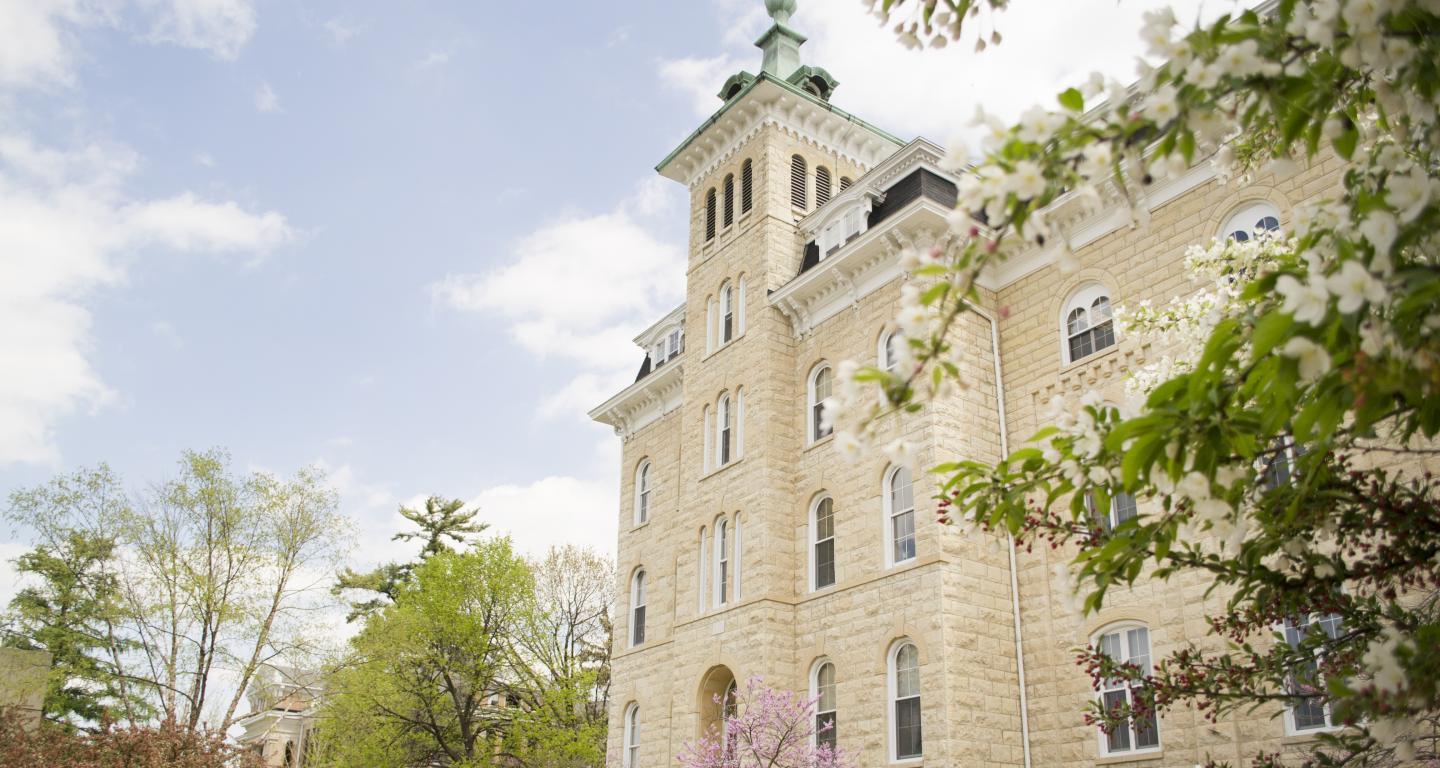 Your North Central education goes beyond the classroom. Our internship program helps you apply what you've learned in a workplace setting. As you work as a student intern, you'll gain valuable insight about your professional self that can help you plan your career path. Think of it as a dress rehearsal for your career of choice.
And the learning doesn't need to stop there. Many North Central students graduate with several internships under their belts, leaving participants with professional skills and a wide understanding of career options. This combination of education and internship experience is just what today's top employers are looking for in a recently graduated college student. Both paid or unpaid Internship opportunities help bring your resume the attention it deserves.
North Central's Office of Career Development can assist you in crafting an internship that best meets your needs and gets you steps closer to reaching your career goals. Students may also use this career service for:
1-on-1 Appointments with a Career Coach
Explore interests and goals through

career conversations

Develop tailored

career plans

Support from

staff members

while participating in an

internship

Create personalized

internship

and job search plans
Drop-In Appointments
Review resumes, cover letters, or other

career

-related documents

Support from

staff members

with Handshake or Big Interview
Register and Attend Career Events and Fairs
All Majors Job &

Internship

Fair

Fall Interview Day

Career

Fest

Employer Tabling and Information Session
An internship is the first step of professional development, and North Central College is here to help you start your career planning. Participants' first-hand involvement with leadership, organization, and employee training programs will help to give recent graduates the skills, talent, and experience that employers seek.
Internships can be found in almost any career field! Recent opportunities have included:
Exploring world economies at a British law firm in China
Learning the business of professional sports with the Chicago Cubs
Participating in cancer research at Fermi Labs
Assisting the auditing process at a major investment firm
Presenting marketing concepts at a historic outdoor concert venue
Studying sound design at a leading TV production house
Going behind-the-scenes at an NBC television station
North Central's location provides you with access to both a world-class city and a booming local high-tech corridor, providing you the ability to secure highly desired internship experience and career exploration. From Fortune 500 companies to dynamic start-ups on the cutting edge, there's bound to be a workplace and meaningful internship opportunity well-suited to your desired career path, whether that be an in-person or virtual internship experience. Our faculty can help you make the professional connections leading to the right internship for you.
Invest in your future
Choosing the right college is a big decision. Don't make it alone. North Central's admission and financial aid team is here to help you design a financial aid solution that works best for you and your family.
Merit scholarships, grants, loans, campus employment - these are just some of the resources available to you. Over 95 percent of students and 100 percent of all eligible students receive aid. Let our team partner with you in finding the best value for your education.
Learn more about financial aid and costs for North Central College
Apply to North Central College
The first step to becoming a North Central student is reading the application instructions specific to you. Find out everything you need to know about applying by selecting the group you belong to below.