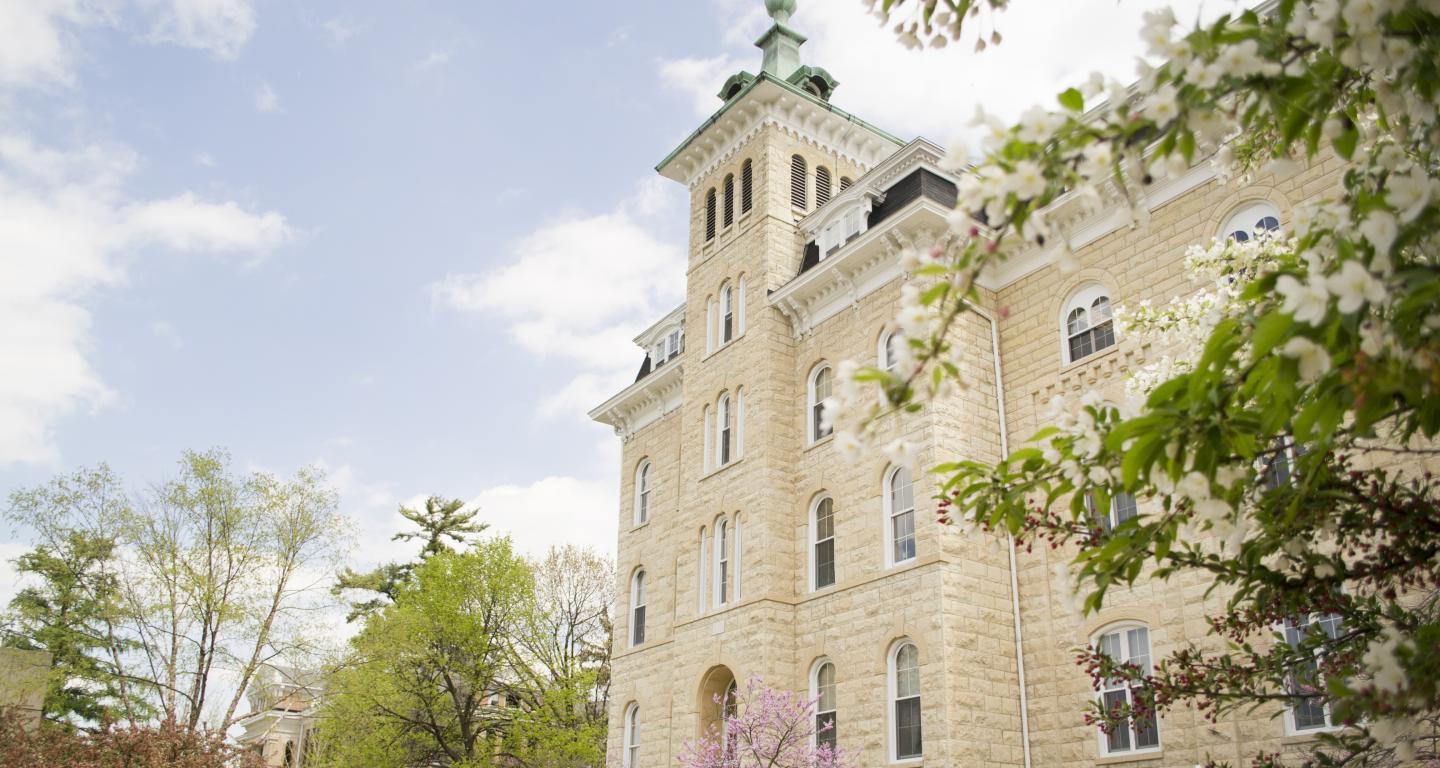 Interdisciplinary Programs
Occupational Therapy Dual Admission
Bachelor's/Master of Occupational Therapy Dual Admission
Bachelor's/Master of Degree in Occupational Therapy Dual Admission
The North Central College dual admission bachelor's/master of occupational therapy program is exactly what you need to get your career as an occupational therapist off to the right start. This innovative opportunity provides five outstanding students direct admission to the College's master of occupational therapy (MOT) degree program as incoming freshmen. With the security of dual admission, you will have a clear pathway to achieving your goals. You can focus on your undergraduate studies while connecting early with graduate faculty, advisors and students. Our experienced, talented faculty will help you every step of the way, including preparing you to get the proper certification to become an Occupational Therapist. If you are interested in our dual degree MOT program, review our minimum GPA requirements, test scores, and other eligibility factors to see if you qualify. We can't wait to hear from you.
Dual Admission Benefits
Employment for occupational therapists is projected to grow 27 percent by 2024, much faster than the national average for all careers. Consequently, admission to MOT degree programs is becoming increasingly competitive with colleges offering a limited number of seats. The Dual Admit program gives you the opportunity to secure your seat, meet the requirements of the program, and know with confidence that a seat is waiting for you.
The North Central dual admission program also saves you the time, worry and expense of applying to graduate programs while still working toward your undergraduate degree.
At North Central, you will benefit from a strong liberal arts foundation that aligns with the mission of the occupational therapy program, featuring accomplished, highly regarded faculty, small class sizes allowing for extensive personal attention, numerous career development and extracurricular opportunities, and much more.
Occupational therapists work with people diagnosed with Alzheimer's disease, autism, loss of limbs or other disabilities. The professional (entry-level) MOT program will provide you with a diverse curriculum along with professional experiences. You will develop the knowledge, leadership ability, and ethical behaviors necessary to become a purposeful and competent occupational therapist.
Additional benefits include:
Streamlined application process
A clear road map to completing your prerequisite coursework
No requirement to take the Graduate Record Examination (GRE) test
Focused, personalized faculty mentoring with the MOT program director every semester
Eligibility Requirements
High school seniors must meet all of the following criteria to be considered for the dual admission program: 
A minimum weighted high school GPA of 3.30 on a 4.00 scale
Minimum scores on a standardized test that must include a writing component:

ACT score of 24 or higher OR
SAT score of 1190 or higher

Admission to North Central College as an incoming freshman.
Dual Admission Conditions
Students must meet and maintain the following conditions to remain enrolled in the dual admission program:
A grade of C or higher in all required prerequisite courses—

Human Anatomy with a lab* 
Human Physiology with a lab* 
Sociology or Anthropology 
Developmental Psychology 
Abnormal Psychology 
Statistics 
*or two combined courses in Anatomy and Physiology with labs 

3.0 minimum undergraduate GPA
Observation experiences with an occupational therapist totaling at least 20 hours 
Community service experiences totaling at least 10 hours 
Participation in the Student Occupational Therapy Association (SOTA) organization
Occupational Therapy, M.O.T.
The Master's in Occupational Therapy (MOT) is a two year program including two summer terms. All courses in the program are required and sequential. The program requires completion of 82 credit hours through courses offered online, traditional and blended, as well as two 12-week Level II Fieldwork Experiences*.
*MOT students have three attempts to pass two Level II Fieldwork Experiences. If they are not successful after three attempts, they are permanently dismissed from the program.
82 credit hours to include:
Invest in your future
Choosing the right college is a big decision. Don't make it alone. North Central's admission and financial aid team is here to help you design a financial aid solution that works best for you and your family.
Merit scholarships, grants, loans, campus employment - these are just some of the resources available to you. Over 95 percent of students and 100 percent of all eligible students receive aid. Let our team partner with you in finding the best value for your education.
Learn more about financial aid and costs for North Central College
Steps to Apply
Step 1: Submit Your Freshman Application
Step 2: Submit Your Free Direct Admit Application
Only admitted fall freshmen who meet the eligibility requirements move to the next step in the process. These forms must be submitted by July 15:
Step 3: Application Review and Interview Process
A select number of admitted North Central freshman students will be invited to participate in an on-campus interview day, which includes meeting occupational therapy faculty and students, a tour of campus, and a writing sample exercise. 
Applicants will be notified if they are selected for an interview.