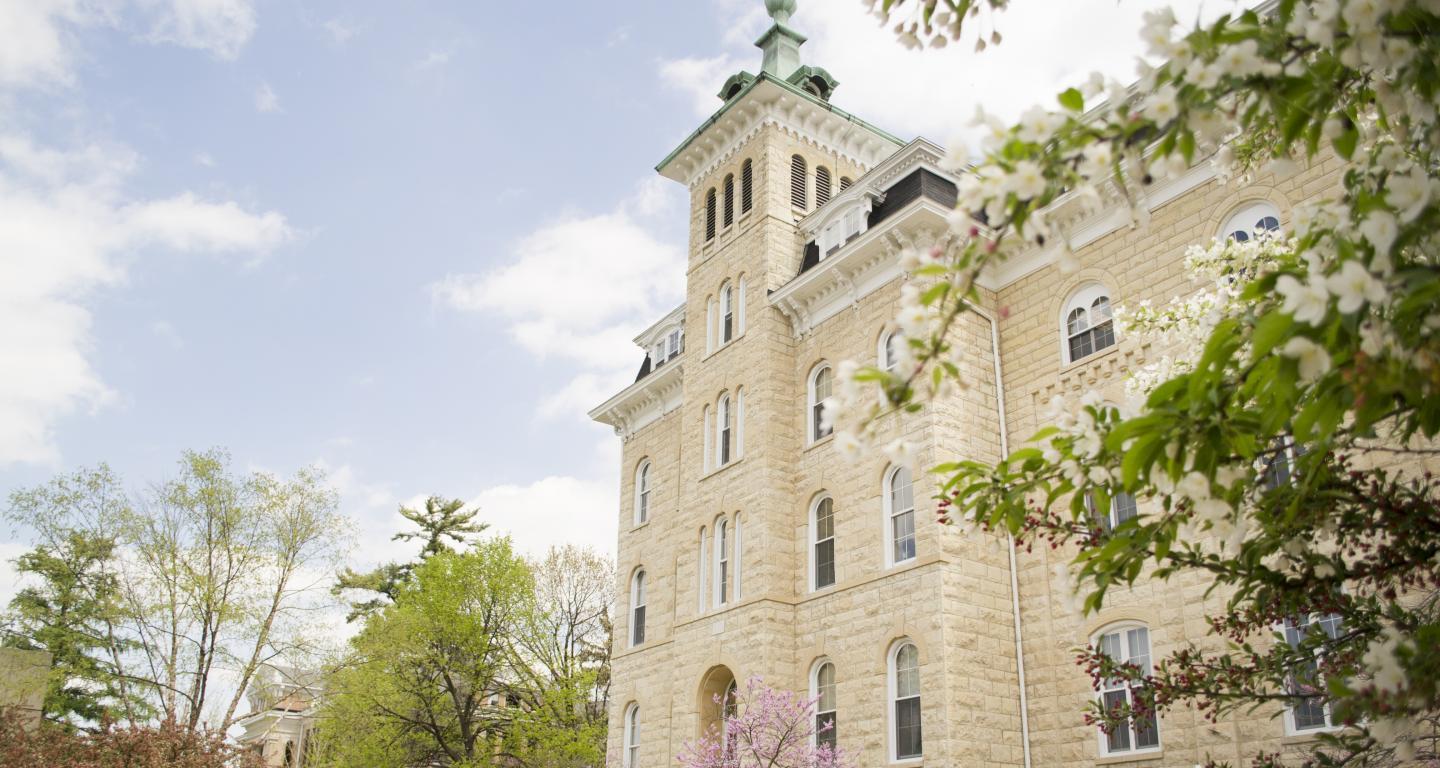 School of Education & Health Sciences
Trauma-Informed Educational Practices for Children and Adolescents Certification
Why pursue a Trauma-Informed Educational Practices for Children and Adolescents Certificate?
Childhood trauma is more common than people realize. According to the U.S. Substance Abuse and Mental Health Services Administration (SAMHSA), two-thirds of children reported at least one traumatic event by age sixteen. The National Child Traumatic Stress Network confers that "Each year, more than 10 million children in the United States endure the trauma of abuse, violence, natural disasters, and other adverse events."
People who have experienced childhood trauma events may be more prone to physical and behavioral health challenges. In addition, they may experience significant stress related to family, school, and work. The trauma-informed education received in North Central College's certification program will help you impact children and adolescents by creating responsive systems focused on strengths and healing. The program's mission is to prepare theoretically and practically equipped, caring, committed, and competent trauma-informed educators, leaders, and service providers. In addition, it builds knowledge and skills for those working with youth in which complex trauma events may be a part of their stories. Centered on a foundation of public health concepts, it provides concrete understandings of the influence of toxic stress on brain development, learning, and health.
Tuition
Learn how you can save up to 20% in Graduate tuition
Learn More
Download the Program Information Sheet
Growing Need for Trauma-Informed Education and Health Care Professionals
Gaps among professional practices related to traumatic childhood experiences and trauma-informed care are ample. Our trauma certificate program will propel your skillset if you desire to advance systemic change for schools and organizations that serve children and families. You will dive deep into childhood adversity theories and educational practices. You will become primed to serve your workplace and community by creating sustainable change with a trauma-informed lens responsive to challenging the structure and intentions of programs, policies, and procedures that impact youth and families.
Through the certificate program, you will be part of the solution to create positive change to support children and families in your work and community. You will have the ability to advocate for creating communities that embody safety, trust, and health-promoting services. You will also experience the personal satisfaction of learning how to be a trauma-informed change-maker in an area that affects most of the population in the U.S.
Cohort & Train-the-Trainer Focus
Our cohort focus is steeped in developing strong relationships between instructors and students. The readings, discussions, and reflections are intended to educate and challenge misperceptions and biases, so personal and professional growth can occur. Collaborative learning through purposeful course design, assignments, and assessments lends itself to meaningful interpersonal connections with classmates and professors.
The curriculum follows a train-the-trainer model in which students will be equipped to provide education to others related to childhood and developmental trauma. You will learn how to create systemic change, develop strategies for small and large children groups, and more.
It will also enhance your professional credentials and recognize you as a specialist in the subject matter as you advocate and provide leadership to schools and organizations. As a practitioner, you will create programming that educates your colleagues on the latest childhood trauma research and trauma-informed practices.
Trauma-Informed Educational Practices for Children and Adolescents Curriculum
The online certificate is a 9-credit hour program of study

Cohort Model with 20 students 

 Enrolling for Fall 2023 cohort

3 Saturday morning synchronous online sessions from 8am-11am CST are required per course
Student Learning Outcomes
Differentiate the impacts of childhood trauma on the physical, social, emotional and neurological development of youth and on the broader community.

Assess a child's regulatory state through a trauma informed lens and respond with appropriate evidenced based strategies.

Synthesize program knowledge and skills to design an effective trauma informed practices seminar.
Certificate Courses
The following courses must be completed in sequential order:
MEDU/MHTS 501: Trauma and Its Effects on Health and Learning - 3 credit hours
Introduces the short and long-term effects of trauma of trauma on the health and learning of children and adults by exploring the foundation of adverse childhood experiences in diverse settings such as health care and medicine, social and human service, schools, and community-based organizations. Examination of the various trauma-informed philosophies related to working in schools or youth-based organizations.
MEDU/MHTS 502: Building a Trauma-Informed Environment with Strategy - 3 credit hours
Introduction to the resources available to strengthen the use of trauma-informed strategies with children and adolescents. The evaluation of strategies for evidence-based practice in trauma informed environments, and the creation of a practice protocol for youth in small and large group settings.
MEDU/MHTS 503: Systemic Change through Research and Trauma-Informed Practice - 3 credit hours
Critical analysis of factors that impact the adoption of a trauma-informed environment. Emphasis on the facilitation of essential collaborations of the broader community and methods of advocacy for systemic change. Construction of a seminar on childhood adversity and trauma-informed practices for a target audience.
MEDU - Master of Education
MHTS - Master of Health Science
*Online work will start the first day of the semester and conclude on the last day of the 8-week cycle.  This program is designed to fit into   your life, but will require a significant time commitment in your weekly schedule.  You need to be prepared to possibly spend as much as   12 or 15 hours each week depending on the course.
Trauma-Informed Educational Practices Course Faculty
This certificate is born out of work that North Central faculty have completed, both individually and collaboratively, locally and at the state and national levels. Through these events, the need for knowledge and skills related to childhood adversity and trauma-informed practices has been evident and North Central faculty involved have developed unique insights and expertise. Faculty have experience with research and implementation related to childhood trauma and informed educational practices, and they are available to provide mentorship to you throughout your program. Please follow the link for the faculty to learn more about their professional experiences, teaching areas, and scholarship.
Trauma-Informed Educational Practices Certificate Co-Founders
Tammy Wynard, Certificate Program Director, Dr. Bruce Spitzer, and Dr. Janis Fitzsimmons began collaborating to create the certificate in the fall of 2018. Their work as co-founders focused on seeking external input from advisory board members representing the health care, nonprofit, and education sectors to determine the design and scope of the curriculum.  The certificate program was approved by the college and began with the first cohort in the fall of 2020.
Application Instructions
The online certificate is a 9-credit hour program of study
Cohort Model with 20 students

 Enrolling for Fall 2023 cohort

3 Saturday morning synchronous online sessions from 8am-11am CST are required per course
Steps to Apply
Download and complete the non-degree application form (PDF). Submit completed application to grad@noctrl.edu
Submit Official transcripts from all undergraduate and graduate institutions.

Transcripts must show an earned bachelor's degree from a regionally accredited college or university and a minimum grade point average of a 2.50 during the last (60) hours.
Transcripts can be sent electronically to grad@noctrl.edu or by mail to the School of Graduate and Professional Studies, 30 N. Brainard St., Naperville, IL 60540.

Submit your resume to grad@noctrl.edu.