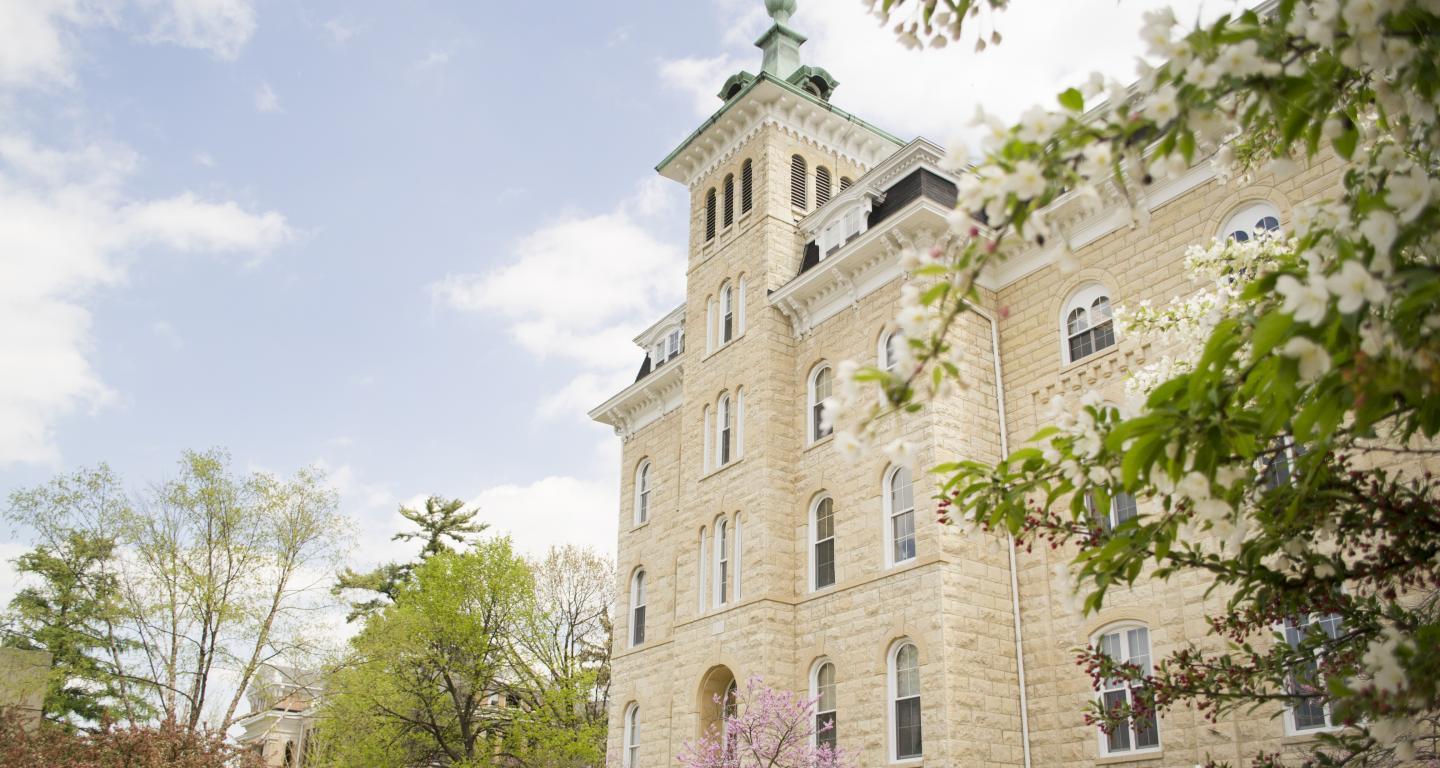 At WONC-FM 89.1, North Central College's student-run radio station, you can pursue careers in both on-air and behind-the-scenes roles in broadcast communication. You'll start gaining experience on your first day of classes, which sets North Central apart from many other college radio stations where you must wait until your junior or senior year to be directly involved with station operations.
Since signing on the air over half a century ago, WONC and individual broadcasts have received numerous local, state, regional and national recognition. In particular, WONC received the 2015 Abraham & Borst Award for Best Overall Radio Station in the nation by the Intercollegiate Broadcasting System. National recognition like this makes WONC a highly reputable experience for students pursuing future careers in broadcast communication.
WONC features a blended format of alternative and classic rock music. Newscasts, specialty shows, traffic and weather reports, as well as play-by-play of various North Central athletics, are delivered 24 hours a day, 365 days a year, by North Central students.
At WONC you can:
Work with cutting-edge technologies in three state-of-the-art stereo studios and operate a top-of-the-line Wheatstone LXE console.
Operate the AudioVAULT broadcasting automation software.
Rewrite news stories fed from The Associated Press
Host a talk or music show.
Announce play-by-play coverage or broadcast sports talk.
Mix music tracks with Adobe Audition, the industry's top-rated editing software.
Produce promos for station programming and public service announcements.
Promote the station within the community and on the Web.
Connect with great internships and jobs in the Joliet, Aurora, Naperville and Chicago markets.
Broadcast on air from day one.
Visit the WONC website and listen live
Invest in your future
Choosing the right college is a big decision. Don't make it alone. North Central's admission and financial aid team is here to help you design a financial aid solution that works best for you and your family.
Need-based loans, merit scholarships, grants, campus employment—these are just some of the resources available to you. Nearly 90 percent of first-year students and 100 percent of all students eligible for aid receive aid. Let our financial aid team assist you in finding the best value for you.
Learn more about financial aid and costs for North Central College
Apply to North Central College
The first step to becoming a North Central student is reading the application instructions specific to you. Find out everything you need to know about applying by selecting the group you belong to below.