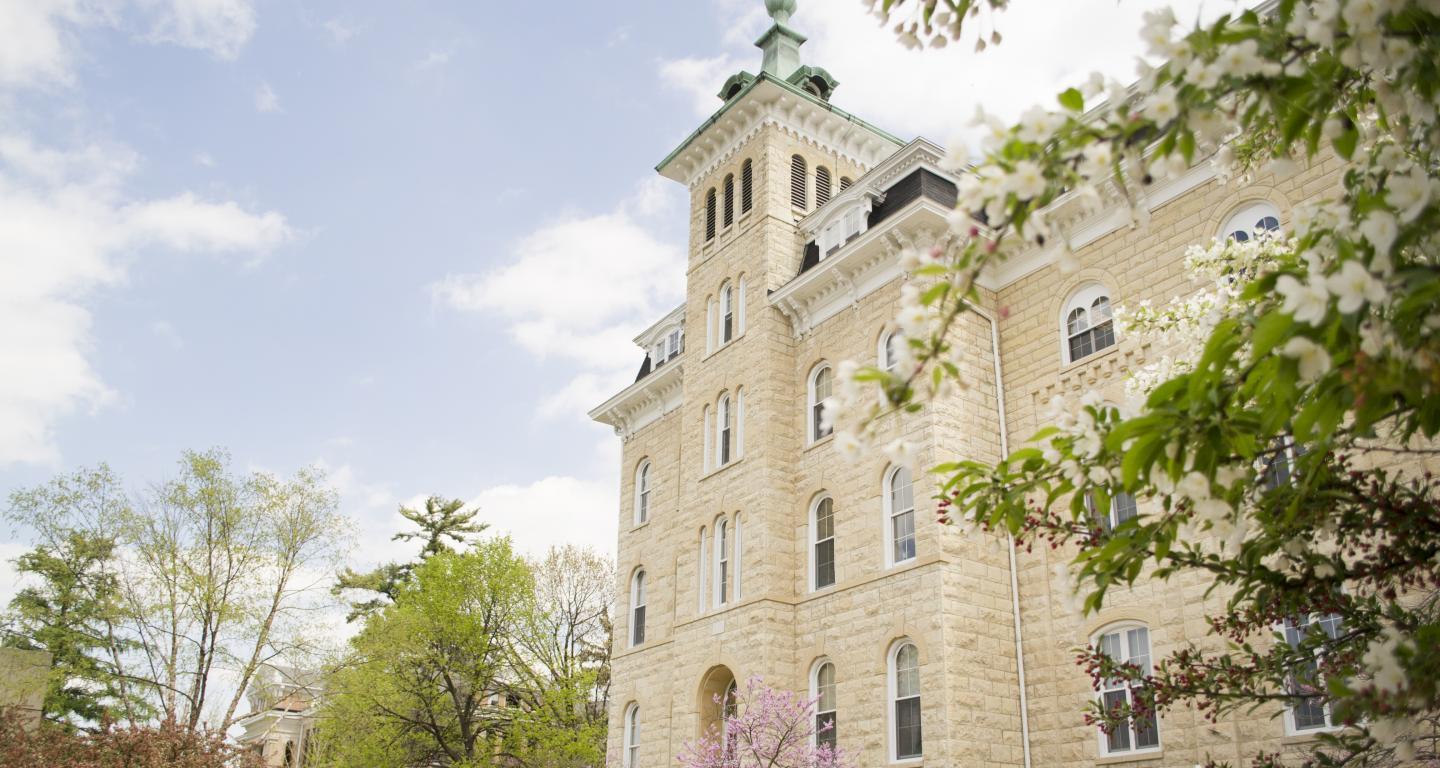 College of Arts & Sciences
Chinese Studies
Why pursue a Chinese degree at North Central College?
One of the most sought after world languages is Mandarin Chinese. From entertainment to business, there is a high industry demand for talented Chinese Speakers and experts on Chinese Culture. Through our Chinese language courses and learning curriculum, you will practice reading Chinese literature, writing with Chinese characters and developing your Mandarin Chinese oral speaking skills. You'll master Chinese grammar as well as the distinctive tones and characters of the language. If you wish to teach, students find that a major or minor in Chinese is a great complement to East Asian studies, global studies, international business or education.
Whether you are just starting to study modern Chinese or have an advanced Chinese linguistic understanding, we have a curriculum that will help you get to fluent skill-level and obtain a language certification.
You can also:
Study abroad at the prestigious Peking University in Beijing.
Take advantage of on-campus tutoring options and the Roberta I. Myers Language Resource Center.
Enjoy the Chinese Corner's speakers and cultural events, including its Chinese New Year celebration.
Participate in cultural immersion experiences with nearby Chinese communities.
Earn an English language learning (ELL) minor if you plan to teach abroad after college.
Take advantage of internships with Chinese-American companies.
Qualify for induction into Phi Sigma Iota, the honor society open to students studying Chinese.
Chinese, B.A.
For additional programs and courses in this department, see .
The Chinese major consists of a minimum of thirty-three credits at or above the 102 level, with at least twenty-eight credits taught in Chinese.
Chinese Courses
One of the following:
CHNS 105 - China Today

CHNS 105 - China Today

4.00 credit hours

An introduction to the profound socioeconomic transformation that China is currently undergoing and how these changes are impacting the Chinese people. It also explores China's role in international affairs, global economy and politics. In addition, a variety of topics regarding contemporary China such as technology, pop culture, social media and education are covered. Taught in English.

CHNS 205 - Understanding China

CHNS 205 - Understanding China

4.00 credit hours

An Introduction to key concepts and frameworks integral to the analysis of Chinese culture and society. It highlights not only macro-level processes of social change and continuity but also the everyday experiences of individuals involved in these processes. Taught in English.
At least two credits from one of the following areas:
Additional Requirements
CHNS 480 - Capstone Portfolio

CHNS 480 - Capstone Portfolio

1.00 credit hours

Preparation of a collection of documents including revised work from prior courses, and reflections on the student's growth as a Chinese major and intercultural questions. Additional assignments may be included but the portfolio must represent all five skills and include evidence of the student's extracurricular participation in the Chinese program. Required for the Chinese major. Taught in Chinese.

Four additional credits in CHNS at the 400-level

<ul ><li>Four additional credits in CHNS at the 400-level</li> </ul>
Semester Study Abroad
Complete a semester study abroad program in a Chinese-speaking environment or complete 12 credits from the following:
Note:
*CHNS May Term coursework may count toward the major as long as all course work is completed in Chinese
Students must demonstrate elementary competence in a foreign language. For more information, see the  within the Academic Regulations section of this catalog.
Chinese Minor
For additional programs and courses in this department, see .
A minimum of 24 credit hours in Chinese, including four credit hours at the 300-level or above and one of  or .
Chinese Internships and Jobs
A North Central education integrates career preparation with rich academic study. Our faculty encourages you to refine and apply your knowledge in an interconnected world. Here you'll learn to think independently and work globally to solve problems and lead.
Internships
Recent graduates in Chinese have served as:
Marketing intern, Ai Media Group, Beijing, China
Logistics intern, C.H. Robinson International, Tuttlingen, Germany
Finance intern to second vice president of Wealth Management, Smith Barney, Citigroup, Naperville
Program intern, STARTALK Summer Language Program, North Central College
Graduate schools
Recent graduates in Chinese have been accepted at:
University of Illinois, East Asian Languages and Cultures
Valparaiso University, IN, Chinese studies
National Taiwan Normal University
Careers
Recent graduates in Chinese are employed at:
777 Operations business & planning analyst, The Boeing Company, leadership development program
Chinese contract analyst, Infor Global Solutions
 
Invest in your future
Choosing the right college is a big decision. Don't make it alone. North Central's admission and financial aid team is here to help you design a financial aid solution that works best for you and your family.
Merit scholarships, grants, loans, campus employment - these are just some of the resources available to you. Over 95 percent of students and 100 percent of all eligible students receive aid. Let our team partner with you in finding the best value for your education.
Learn more about financial aid and costs for North Central College
Apply to North Central College
The first step to becoming a North Central student is reading the application instructions specific to you. Find out everything you need to know about applying by selecting the group you belong to below.