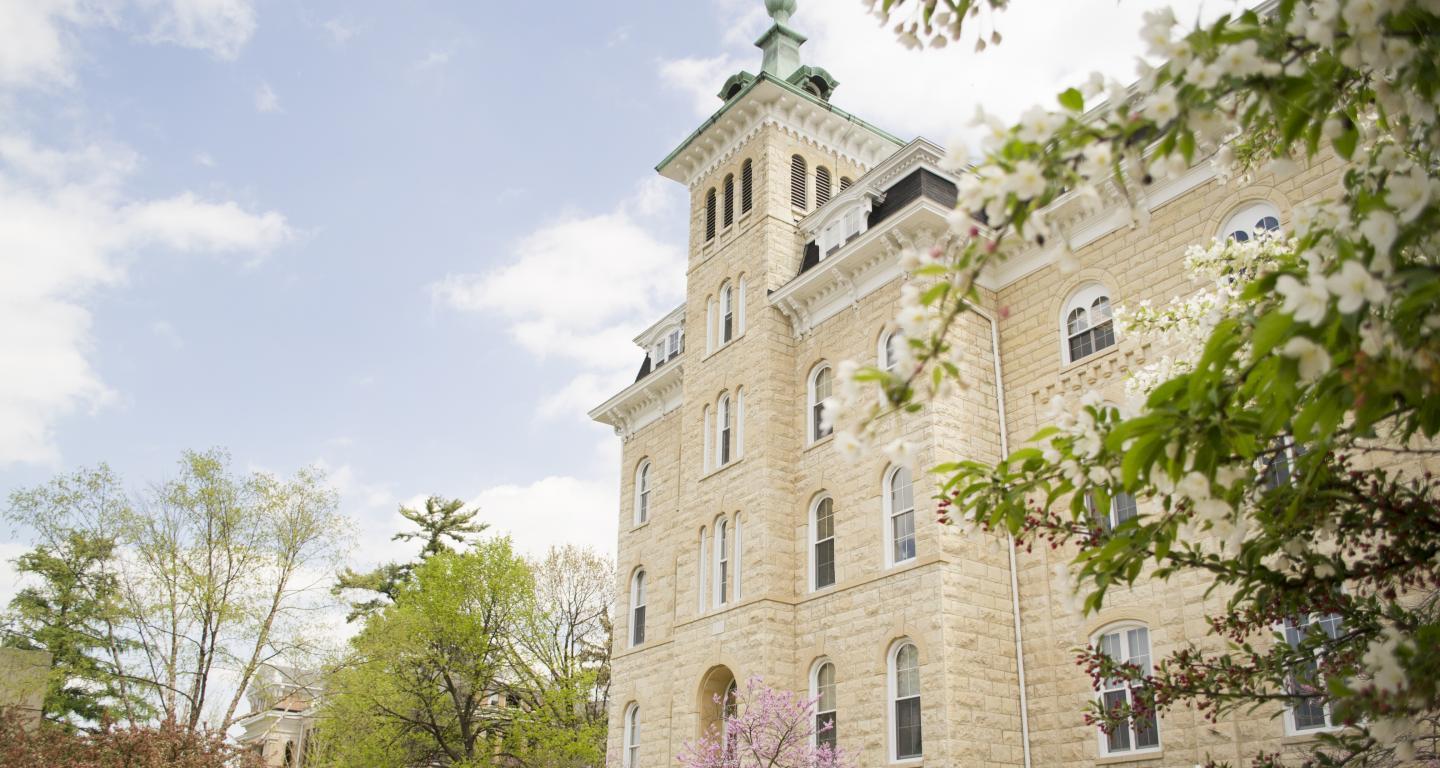 School of Education & Health Sciences
Exercise Science
Why pursue an Exercise Science degree at North Central College?
An exercise science degree prepares you for a career as an exercise professional in the rapidly growing world of health, fitness and human performance. This multidimensional program explains the structural and functional changes that occur on a physiological, biochemical and biomechanical level during human movement. Students in this major are prepared for careers in strength and conditioning, medical fitness, corporate fitness and wellness, personal training and human performance. Many students choose to use exercise science as a stepping stone into a graduate degree program in physical therapy, athletic training, occupational therapy, nursing, exercise physiology, chiropractic or others.
At North Central College, your curriculum balances the applied art of fitness programming with the scientific fundamentals of anatomy and physiology. In our stand-out program recognized by the National Strength and Conditioning Association, you'll work hands-on with faculty to prepare for whichever post-grad plans you pursue.
IF YOU ARE INTERESTED IN
Studying the effects of physical activity on the human body
Preparing to take the ACSM-EP and NSCA-CSCS exams
Working in a range of health and fitness careers or to pursue post-graduate study
then a degree in EXERCISE SCIENCE might be for you.
In the Classroom
Coursework topics:
Anatomy and Physiology
Exercise Program Design
First Aid and Personal Safety
Fitness Evaluation
Foundations of Exercise Science
Functional Anatomy
Kinesiology
Nutrition
Physiology of Exercise
Research Design and Experimentation
Statistics
Training Techniques
Beyond the Classroom
As an exercise science major, you can:
Apply for internships and jobs through robust faculty and alumni networks or the Center for Career and Professional Development.
Use virtual cadaver dissection and anatomy models to study anatomy and kinesiology.
Benefit from networking with area exercise professionals.
Take advantage of support from our pre-health advisor if you wish to pursue graduate studies.
Benefit from a curriculum recognized by the National Strength and Conditioning Association's Educational Recognition Program (ERP).

Engage in practical hands-on learning in a new state-of-the-art Human Performance Laboratory and through our nationally-recognized Cardinal Fit program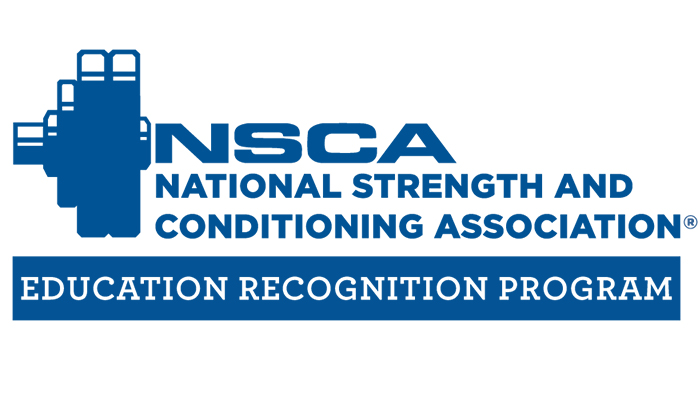 Dual admission bachelor's/master of occupational therapy degree
Exercise Science, B.S.
Exercise Science is broad discipline that studies the effects of physical activity on the human body. Exercise Science includes topics such as kinesiology, biomechanics, exercise physiology, fitness assessment, exercise training techniques and exercise programming for healthy and special populations. Exercise Science is a degree that prepares graduates to work in wide range of careers related to health, fitness and human performance.
For additional programs and courses in this department, see Kinesiology.
Major Requirements
Practicum/Topics
One of the following:
Additional Requirements for the B.S. Degree
Exercise Science, B.S./M.A.T.
Program Requirements
Master of Athletic Training Courses
MATR 500 - Clinical Experiences in Athletic Training I*
MATR 505 - Clinical Experiences in Athletic Training II*
MATR 515 - Foundations of Athletic Training*
MATR 525 - Therapeutic Interventions in Athletic Training I
MATR 530 - Principles of Musculoskeletal and Medical Assessment
MATR 535 - Therapeutic Interventions in Athletic Training II
MATR 540 - Diagnosis and Management for Athletic Trainers II: Lower Extremity and Spine
MATR 541 - Diagnosis and Management for Athletic Trainers I: Upper Extremity, Head & Neck
MATR 550 - Medical Aspects of Athletic Training
MATR 551 - Administration and Management in Athletic Training*
MATR 600 - Clinical Experiences in Athletic Training III
MATR 605 - Clinical Experiences in Athletic Training IV
MATR 610 - Clinical Experiences in Athletic Training V: Immersive Experience
MATR 620 - Principles of Nutrition and Strength and Conditioning for Athletic Training
MATR 625 - Psychological Aspects of Athletic Training Practice
MATR 640 - Special Topics in Athletic Training
MATR 650 - Decision Making in Athletic Training
MATR 655 - Applied Research Project in Athletic Training
*These courses apply towards both the undergraduate and graduate programs.
The Human Performance Lab is located in Wentz Science Center and includes the following:
Major Equipment-
Cosmed Bod Pod
InBody 770
Portable Force Plate
iWorx System with Lab Scribe Software
Cosmed K5
Dartfish Motion Analysis Software
Woodway Treadmill
Monark Cycle Ergometer
Portable Blood Lactate Meter
Portable Blood Glucose Meter
Minor Equipment-
Posture Zone Chart
Blood Pressure Cuffs and Stethoscopes
Lange Skinfold Calipers
Polar H10 Heart Rate Monitors
Video Camera and Tripod
Hand Dynamometers
Plyo Boxes
BOSU Balls
Stability Balls
ViPR's
Foam Rollers 
TRX
Vertec Vertical Jump Tester
Bands and Tubing
Jump Ropes
Medicine Balls
Kettlebells
Dumbbells
Goniometers
Metronomes
Examination Table
The lab is accessible to all students who have declared Exercise Science as their major or are taking classes in Exercise Science.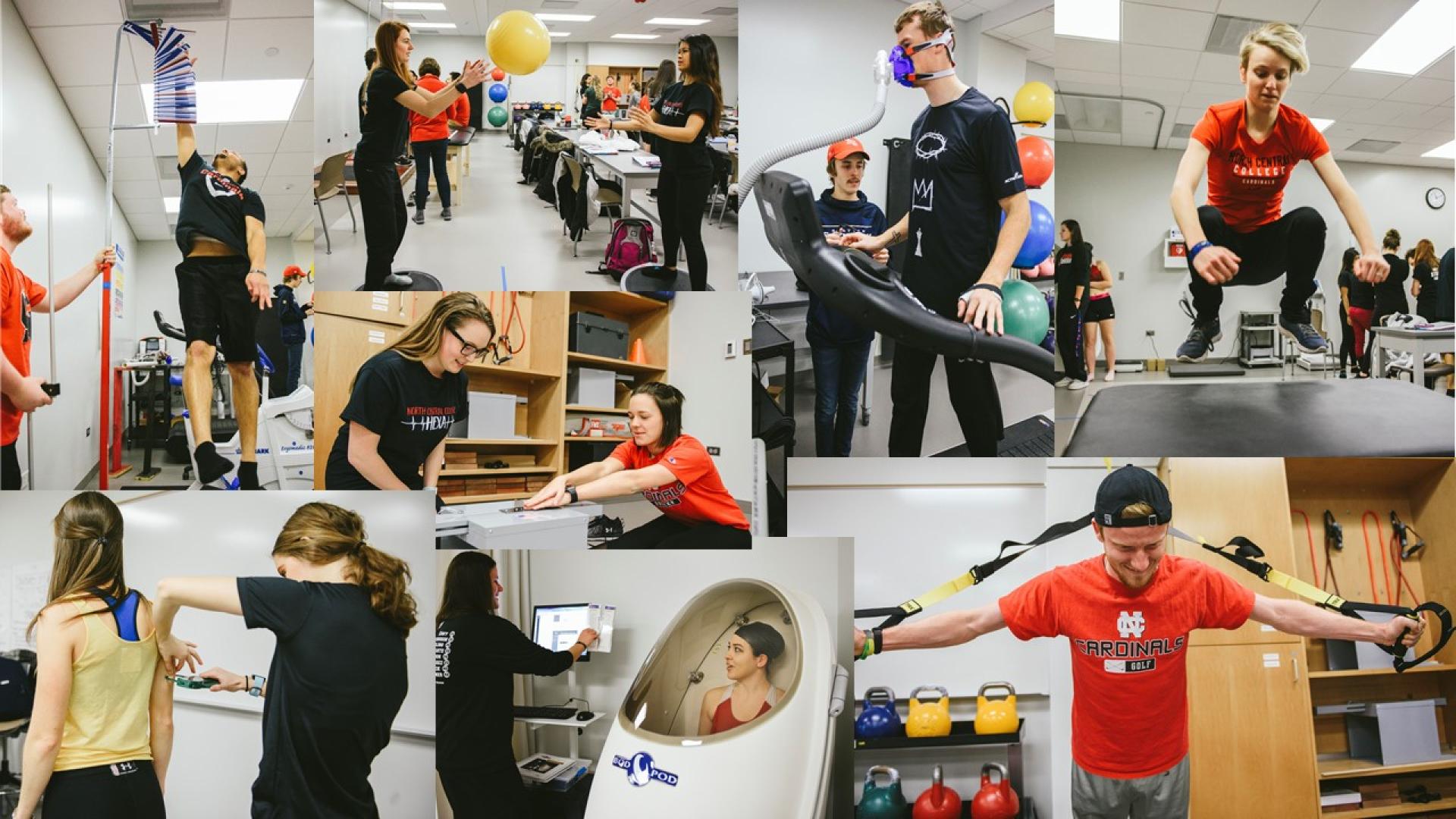 Exercise Science Internships and Jobs
A North Central education integrates career preparation with rich academic study. Our faculty encourages you to refine and apply your knowledge in an interconnected world. Here you'll learn to think independently and work globally to solve problems and lead.
Internships
Recent graduates in exercise science interned in:
Athletic Development
Medical Fitness
Youth Fitness
Corporate and Community Fitness
Rehabilitation
Graduate Schools
Graduates in exercise science have been accepted at:
Benedictine University
Midwestern University
Palmer Chiropractic
Pacific University
University of Idaho
University of Illinois-Chicago
Rush University
Soma Institute
Rosalind Franklin University
Northwestern University
Careers
Careers in exercise science include:
Strength and conditioning specialist
Personal fitness trainer
Corporate fitness administrator
Medical fitness administrator
Youth fitness specialist
Exercise physiologist
Physical therapist
Occupational therapist
Chiropractor
Invest in your future
Choosing the right college is a big decision. Don't make it alone. North Central's admission and financial aid team is here to help you design a financial aid solution that works best for you and your family.
Merit scholarships, grants, loans, campus employment - these are just some of the resources available to you. Over 95 percent of students and 100 percent of all eligible students receive aid. Let our team partner with you in finding the best value for your education.
Learn more about financial aid and costs for North Central College
Apply to North Central College
The first step to becoming a North Central student is reading the application instructions specific to you. Find out everything you need to know about applying by selecting the group you belong to below.