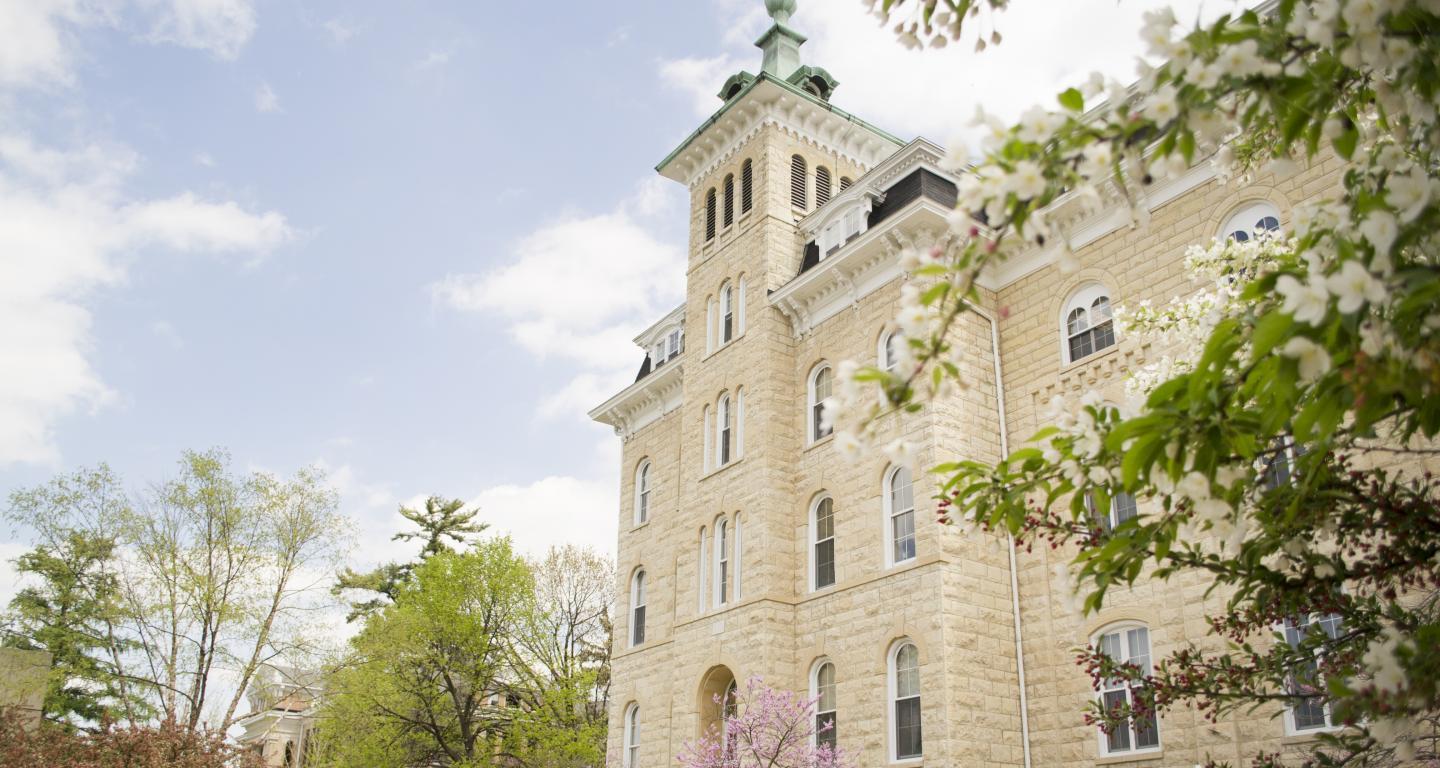 College of Arts & Sciences
Spanish
Why pursue a Spanish degree at North Central College?
Spanish speakers are in high demand in international business, marketing, education, government, travel, health and human services, law and media industries worldwide. Learning Spanish extends beyond language fluency building critical thinking skills that are transferable to many career fields. Individuals that can speak, read, write and understand Spanish will find that the knowledge of the Spanish language is often a priority to a potential employer over other job skills for positions they may be applying for. This program is designed to provide robust language skills along with the experiences necessary to succeed in a global work environment. At North Central College you will acquire the skills necessary to live and work in an international community. You will also gain exposure to cultural perspectives that will provide an in depth understanding of Spanish-speaking cultures and how to operate within them. Whatever you choose to do with what you learn, studying Spanish is sure to provide a wide variety of rewarding employment opportunities as a result of this in demand skill.
IF YOU ARE INTERESTED IN
Researching information related to foreign markets, law,

labor relations, health and social services, marketing,

and news to assist international companies with making

informed business decisions

Providing leadership in the travel industry for

organizations with locations, clients or customers in

Spanish-speaking regions

Working or studying abroad using both English and

Spanish languages to educate others
then a degree in SPANISH might be for you.
Why study Spanish at North Central College?
In the Classroom
Coursework topics:
One semester of required study abroad in a

Spanish-speaking environment with six to twelve

credits being taught in the Spanish language

Advanced Conversation and Composition in Spanish

Civilization of Spain

Communicative Spaces in Spanish

Elementary Spanish

Hispanic Linguistics

Intermediate Spanish

Internship

Latin American Area and Civilizations

Spanish Enrichment

Spanish Practicum

Spanish for the Professions

Survey of Latin American Literature

Survey of Literature of Spain
Beyond the Classroom
As a Spanish major, you can:
Travel to Chile, Costa Rica or Spain as part of study

abroad.

Seek teaching licensure by also completing the

Secondary Education major requirements.

Conduct independent research with a professor and

apply for a Richter Grant enabling research travel.

Present your research at our Rall Symposium for

Undergraduate Research.

Earn an English language learner (ELL) minor to qualify

to teach Spanish abroad in a Spanish-speaking country

or teach ESL in Illinois schools.

Participate in the College Scholar Honors Program.

Take advantage of on-campus tutoring options and

the Roberta I. Myers Language Resource Center for

individualized tutoring or audio and video support.

Qualify for induction into Sigma Delta Pi, the Spanish

Honor Society, or Phi Sigma Iota for students studying

more than one language.
Spanish, B.A.
For additional programs and courses in this department, see Modern and Classical Languages.
The Spanish major consists of a minimum of 34 credits. Thirty-two credits must be in SPAN at or above the 201-level including the following coursework. This major will automatically satisfy the elementary competency in a foreign language requirement of the B.A. degree as noted in the B.A. Degree Requirements within the Academic Regulations section of this catalog.
SPAN 322 - Spanish for the Professions

SPAN 322 - Spanish for the Professions

4.00 credit hours

Oral and written practice focusing on the special terminology of various professions including business, the health professions, social services and legal/law enforcement. Emphasis is placed on simulation of real life situations and methods of communication. Taught in Spanish.

SPAN 490 - Topics

SPAN 490 - Topics

4.00 credit hours

Special study of cultural or literary topics in Spanish. Recent topics have included: Ghosts in Latin American Literature, Contemporary Mexican Literature, Boom and Post-Boom literature and Spanish Theatre. Taught in Spanish.

A minimum of one semester of study abroad in a Spanish-speaking environment, with six to twelve credits earned being taught in the Spanish language.
Note:
Students seeking teaching licensure must also complete the  major requirements.
Students must demonstrate elementary competence in a foreign language. For more information, see the  within the Academic Regulations section of this catalog.
Spanish Minor
For additional programs and courses in this department, see Modern and Classical Languages.
A minimum of 24 credit hours in Spanish, including four credit hours at the 300-level.
Spanish Internships and Jobs
A North Central education integrates career preparation with rich academic study. Our faculty encourages you to refine and apply your knowledge in an interconnected world. Here you'll learn to think independently and work globally to solve problems and lead.
Internships
Intern for global vision youth, Global Vision International, Esteli, Nicaragua
Clinical support intern, Center for Speech and Language Disorders, Elmhurst, IL
Intern, Chicago Zoological Society, Brookfield, IL
Immigration assistant, World Relief, Aurora, IL
Intern, U.S. Department of State, Portsmouth, NH
Careers
Recent graduates in Spanish include:
Bilingual teacher
Interpreter
Journalist
Cultural events coordinator
Bilingual customer support
International banking officer
Court interpreter
Immigration officer
International non-governmental organization director
Youth missionary
International sales director
Bilingual psychologist
Bilingual sociologist
Graduate researcher
Invest in your future
Choosing the right college is a big decision. Don't make it alone. North Central's admission and financial aid team is here to help you design a financial aid solution that works best for you and your family.
Merit scholarships, grants, loans, campus employment - these are just some of the resources available to you. Over 95 percent of students and 100 percent of all eligible students receive aid. Let our team partner with you in finding the best value for your education.
Learn more about financial aid and costs for North Central College
Apply to North Central College
The first step to becoming a North Central student is reading the application instructions specific to you. Find out everything you need to know about applying by selecting the group you belong to below.