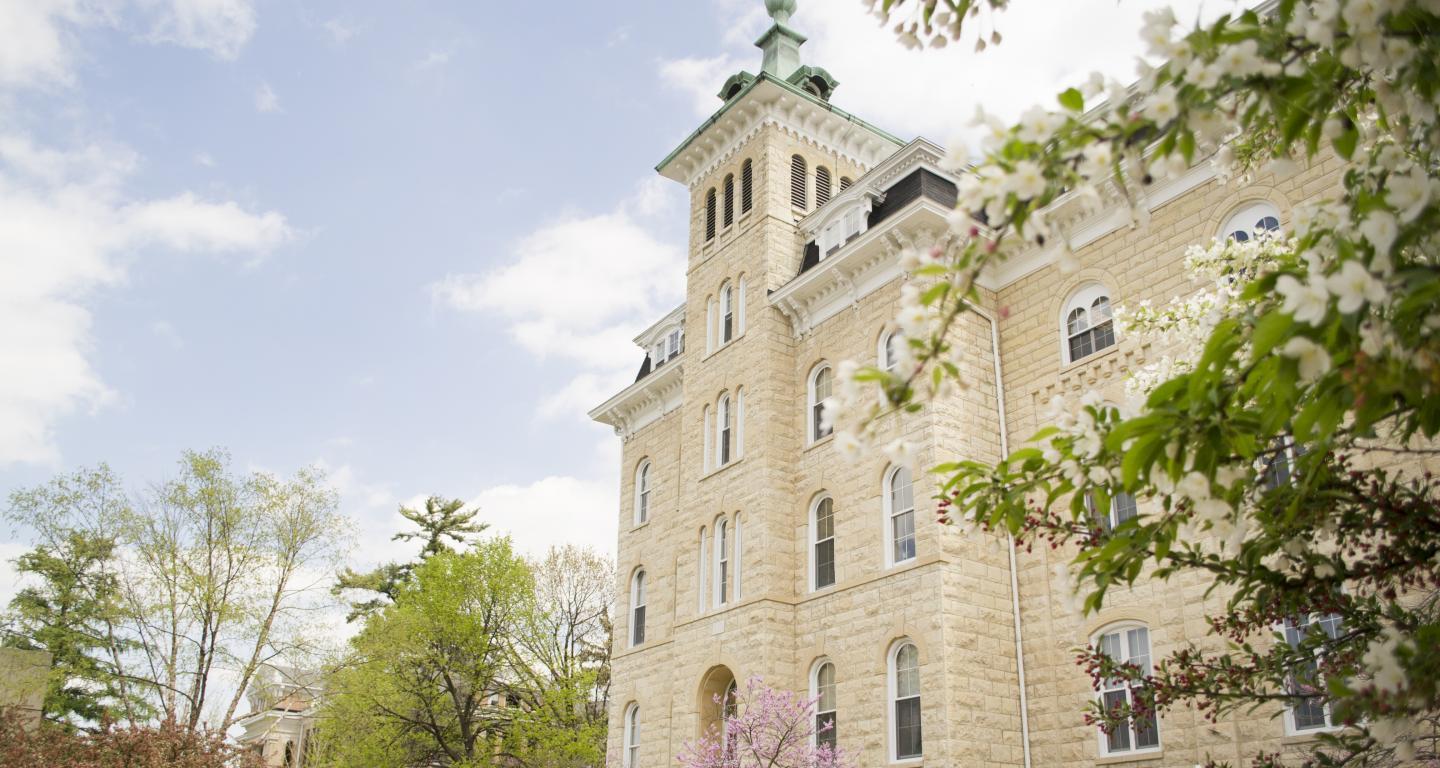 College of Arts & Sciences
History of Ideas
Why choose history of ideas at North Central College?
This is the perfect minor for you if you like to discuss great ideas and classic texts from cultures and traditions all over the world and want to get a good grasp of "the big picture"—the ideas and trends that mark major world religions, art, philosophy, literature and the social sciences. You will discuss great ideas in small, seminar-style classes that focus on discussion of some of the greatest texts from a wide variety of diverse cultures. This is an excellent minor if you expect to attend graduate school.
You can also:
Attend campus lectures that complement your studies.
Travel, study and work internationally through our study abroad and international internship programs.
Participate in the College Scholars Honors Program.
History of Ideas Minor
The History of Ideas program provides an opportunity to explore some of the most influential works in world history. Students will engage in the "close reading" of primary source texts from antiquity to the present with a focus on ideas central to religion, philosophy, art, literature and the social sciences. Small class sizes and a student-centered pedagogy encourage lively discussion and the development  of critical thinking and writing skills.
For additional information on this program, see History of Ideas.
A minimum 20 credit hours, including:
History of Ideas Internships and Jobs
A North Central education integrates career preparation with rich academic study. Our faculty encourages you to refine and apply your knowledge in an interconnected world. Here you'll learn to think independently and work globally to solve problems and lead.
Graduate Schools
Recent graduates in history of ideas have been accepted at:
University of Chicago
Chicago Theological Seminary
University of Illinois Graduate School of Library and Information Science
Vanderbilt University
Southern Illinois University
Careers
Recent history of ideas minors include:
Application analyst, Navistar, Warrenville, IL
Staff accountant, Borhart Spellmeyer & Company, Elgin, IL
 
Invest in your future
Choosing the right college is a big decision. Don't make it alone. North Central's admission and financial aid team is here to help you design a financial aid solution that works best for you and your family.
Merit scholarships, grants, loans, campus employment - these are just some of the resources available to you. Over 95 percent of students and 100 percent of all eligible students receive aid. Let our team partner with you in finding the best value for your education.
Learn more about financial aid and costs for North Central College
Apply to North Central College
The first step to becoming a North Central student is reading the application instructions specific to you. Find out everything you need to know about applying by selecting the group you belong to below.