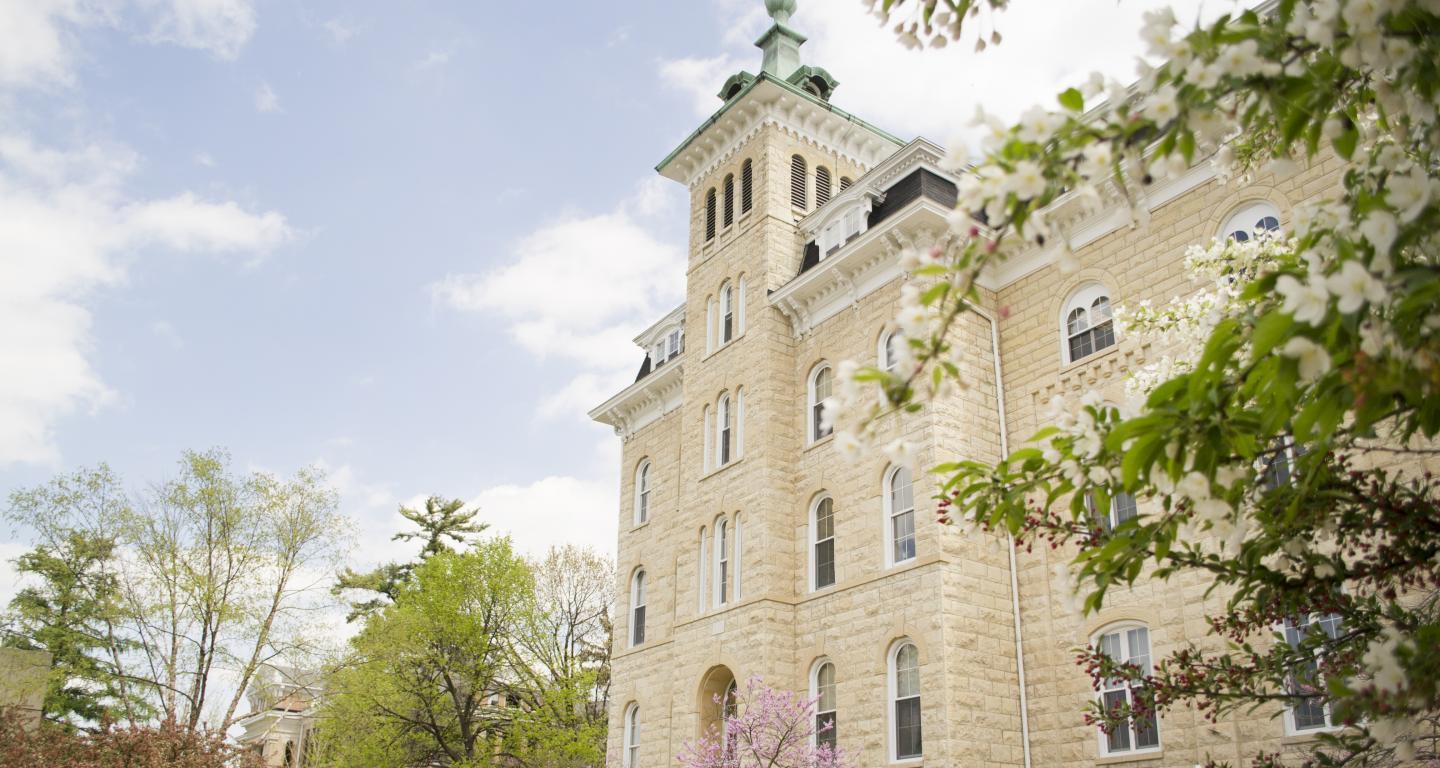 College of Arts & Sciences
Shimer Great Books School, Humanities
The humanities awaken our senses to the world around us and give us a greater understanding of what it means to be human—teaching us to see the meaning, story and beauty behind all expressions of life and self.
Found at the intersections of philosophy, literature, theology, fine arts and aesthetics, the humanities major will teach you to think creatively and critically, and to analyze all aspects of the human experience. The humanities have been at the foundation of classical liberal arts education since the beginning and they connect us both to those who came before us and to our contemporaries.
About Shimer Great Books School
The Shimer Great Books School at North Central College provides and preserves education centered on discussion of enduring questions and issues. Here, you will immerse yourself in reading, writing and discussion alongside other voracious readers who use what they read to engage with the world and understand their roles in it.
Learning is a constant dialogue where every opinion and every position is questioned and analyzed. You'll discuss your ideas in a class with people who will push you to think more deeply about fundamental questions than you ever have before. Simply put, the Shimer Great Books School challenges you to delve deeply into the diverse and endlessly fascinating areas of thought and creativity in the company of similarly inclined students and teachers.
Quote:
"You will probably never read anything the same way again and you will be better for it … You will learn more about yourself and your world than you would ever expect."
- Sophie, Shimer student
Humanities, B.A.
The Shimer School Humanities Major introduces students to various modes of critical reflection on and methodical investigation of human expression and thought.  Classic and major contemporary works of visual and musical art, literature, philosophy, theology and related fields form the core of the Humanities sequence of courses in this major.  Students come to know and understand these texts and works of art partly through individual reflection, but also in small-class discussions with their peers and in intensive writing, peer-editing and re-writing of essays and in creative work guided by course materials.  Each course involves integrating insights into two or three distinct fields in the Humanities, though each follows a focused, inter-disciplinary theme, pushing students to devise increasingly broad yet nuanced accounts of the nature of humanistic inquiry and practice.
Breadth and depth of knowledge and skills characterize graduates of the Shimer School.  Through the core curriculum of the Shimer School they immerse themselves in major classic and contemporary works of human expression, social thought and scientific knowledge and practice.  Their broad familiarity with fundamental ideas and methods across the Liberal Arts provides the foundation on which they build increasingly refined understanding and skills in more specialized courses in chosen disciplines taught across North Central College.  Shimer School graduates thus find meaningful employment in an unusually broad array of fields, including teaching, social work, law, small business and entrepreneurial enterprise and non-profit administration among the most common.
For additional programs and courses in this school, see Shimer Great Books School.
Shimer School Humanities Core Courses
Humanities Electives
Eight elective credits in Humanities:
Four credits that carry a prefix of SGBH at the 300-level or above
Four credits from the SGBH prefix or another approved Humanities course carrying a prefix outside the Shimer School.
Note:
*Consult with the Department Chair for a list of approved courses
Comprehensive Examination
Pass the Shimer Great Books Basic Studies Comprehensive Exam (following successful completion of at least six of the required courses at the 100-level).
Students must demonstrate elementary competence in a foreign language. For more information, see the  within the Academic Regulations section of this catalog.
The Shimer Great Books School at North Central College provides the tools, contexts, and habits of mind that make lifelong learning possible.  At the same time you will have immediate avenues to complement your studies with experiences that will prepare you for a host of professional opportunities designed to match your long-term interests, among them undergraduate research, co-curricular initiatives and internships.
Internships
North Central's internship program helps you apply what you've learned in the classroom in a workplace setting. Our location provides you with access to both a world-class city and a booming local high-tech corridor. From Fortune 500 companies to dynamic start-ups on the cutting edge, there's bound to be a workplace well suited to your graduate school interests and career goals.

Careers
A Shimer School of Great Books education teaches students the critical thinking necessary to handle extraordinary intellectual challenges. Shimer graduates have had successful careers in a wide range of professions, including:
Educators
Attorneys
Physicians
Wall Street analysts
Financial advisors
Entrepreneurs
Designers
Engineers
Artists
Writers
Marketers
And more.
Post-graduate
Shimer also ranks among the top colleges and universities in the percentage of graduates who earn PhDs.
Invest in your future
Choosing the right college is a big decision. Don't make it alone. North Central's admission and financial aid team is here to help you design a financial aid solution that works best for you and your family.
Merit scholarships, grants, loans, campus employment - these are just some of the resources available to you. Over 95 percent of students and 100 percent of all eligible students receive aid. Let our team partner with you in finding the best value for your education.
Learn more about financial aid and costs for North Central College
Apply to North Central College
The first step to becoming a North Central student is reading the application instructions specific to you. Find out everything you need to know about applying by selecting the group you belong to below.