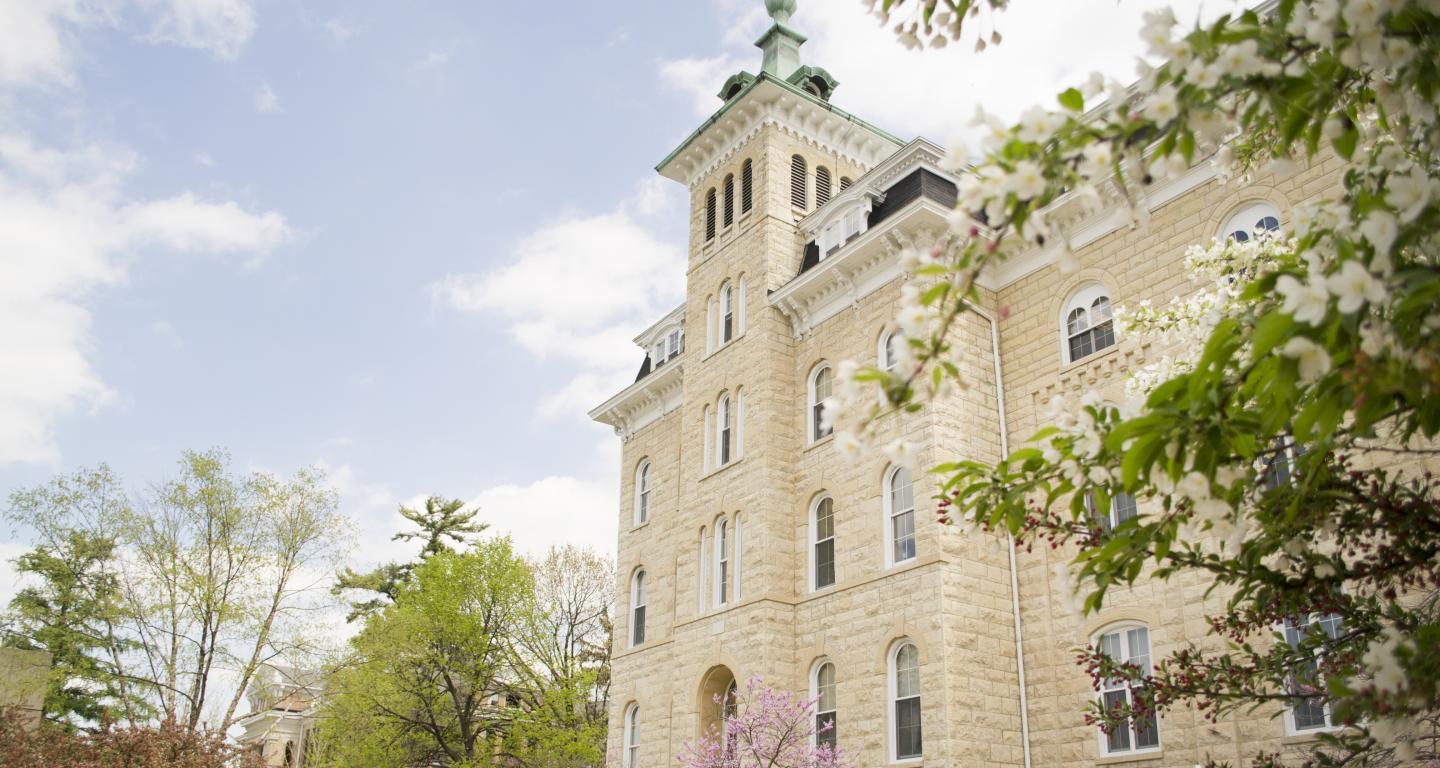 College of Arts & Sciences
Chicago Area Studies
Why choose Chicago area studies at North Central College?
Welcome to Chicago! As the third most populated city in the United States, Chicago offers North Central students a proximal and unique opportunity to explore the issues that face a full-scale urban community. A minor in Chicago Area Studies is the perfect accompaniment to any major, offering enhanced writing, research and critical thinking skills.
At North Central, you'll work with faculty to enhance your minor. This could include taking field trips with faculty experts, taking part in our Chicago Term with an internship, or partaking in suburban research right here in Naperville. Chicago Area Studies is a great minor for students looking to stay within the Chicago-area after graduation and learn more about our dynamic city.
IF YOU ARE INTERESTED IN
Mastering Chicago history, media, sports, jazz, architecture and art history
Traveling Chicago's vibrant neighborhoods
Evaluating unique solutions to problems that face urban and suburban communities
then a minor in CHICAGO AREA STUDIES might be for you.
Why study art history at North Central College?
In the Classroom
Coursework topics:
Chicago Art and Architecture
Chicago Encounters
Chicago History
Community and City Life
Community Psychology
Immigration and U.S. Ethnic Identity
Place and Travel Writing
Special Topics in Chicago Area Studies
Sport in Society
Urban Anthropology
Urban Ethics and Religion
Urban/Suburban/Rural Environmental Nexus
Beyond the Classroom
As a Chicago Area Studies minor, you can:
Apply for internships and jobs through robust faculty and alumni networks or the Center for Career and Professional Development.
Take a 30-minute train ride to explore downtown Chicago.
Apply for a Richter Grant and explore your own research interests from anywhere.
Conduct research and present findings at local, regional and national conferences.
Learn more about the Chicago through community engaged learning projects and volunteer opportunities with organizations like World Relief, Circle K and North Central's Cardinals in Action.
Hear presentations by visiting lecturers and attend on-campus film screenings about urban and suburban topics.
Work directly with professors on their research, helping write papers, create presentations and present results in the media
Chicago Area Studies Minor
An interdisciplinary study of cities, suburbs, and rural areas as they impact issues of culture, sports, politics, community and inequality in the larger Chicago metropolitan area. Students will undertake a substantive and practical examination of issues related to careers in fields such as urban planning, community services, public policy, environmental management, and museum studies.
For additional information about this program, see Chicago Area Studies.
A minimum 20 credit hours, including:
Gateway
One of the following:
ARTH 200 - Chicago Art and Architecture

ARTH 200 - Chicago Art and Architecture

4.00 credit hours

Development of the city of Chicago including architecture, public art and urban design. Emphasis on analysis of urban challenges and the application of design solutions. Field trips.

HIST 120 - Chicago History

HIST 120 - Chicago History

4.00 credit hours

This introduction to Chicago history explores the major events, people, and transformations of the metropolitan area from Indian Country to twenty-first century metropolis through historical texts, films, literature, visual art, and media related to Chicago's development. Particular attention will be paid to the following themes: politics and government; industrialization and technological change; reform and social change; labor; and racial and ethnic identities.

SOCI 223 - Community and City Life

SOCI 223 - Community and City Life

4.00 credit hours

Discover the breath of experiences, the range of life styles, and the persistent problems that make city life the social setting for the richest opportunities and most perplexing inequalities in contemporary society. Attention given to issues of urban culture, schooling, housing and planning for more sustainable and equitable environments.
Electives
A minimum 12 credit hours from the following:
Capstone
CHAS 400 - Chicago Area Studies

CHAS 400 - Chicago Area Studies

4.00 credit hours

The capstone brings together interdisciplinary themes in the study of urban, suburban and/or rural places, especially as these relate to the larger, Chicago metropolitan area. Students engage in a thoughtful, real world and practical examination of issues related to these places with particular attention devoted to their impact on life chances, opportunities and social justice.
Chicago Area Studies Internships and Jobs
A North Central education integrates career preparation with rich academic study. Our faculty encourages you to refine and apply your knowledge in an interconnected world. Here you'll learn to think independently and work globally to solve problems and lead.
Internships
City of Naperville Plan Commission
Streetwise Newspaper, Chicago
RedEye (Chicago's free daily newspaper)
The Field Museum
Museums at Lisle Station, Lisle, Ill.
Careers
Recent student participants in Chicago Area Studies have pursued careers as:
Urban planners
Architects
Social workers
Youth workers
Public administrators
Social Service Providers
Youth Advocates
Criminal Justice Professionals
Museum Directors
Higher Education Administrators
Research Associates
Community Organizers
School Counselors
Teachers
Community Relations
Invest in your future
Choosing the right college is a big decision. Don't make it alone. North Central's admission and financial aid team is here to help you design a financial aid solution that works best for you and your family.
Merit scholarships, grants, loans, campus employment - these are just some of the resources available to you. Over 95 percent of students and 100 percent of all eligible students receive aid. Let our team partner with you in finding the best value for your education.
Learn more about financial aid and costs for North Central College
Apply to North Central College
The first step to becoming a North Central student is reading the application instructions specific to you. Find out everything you need to know about applying by selecting the group you belong to below.