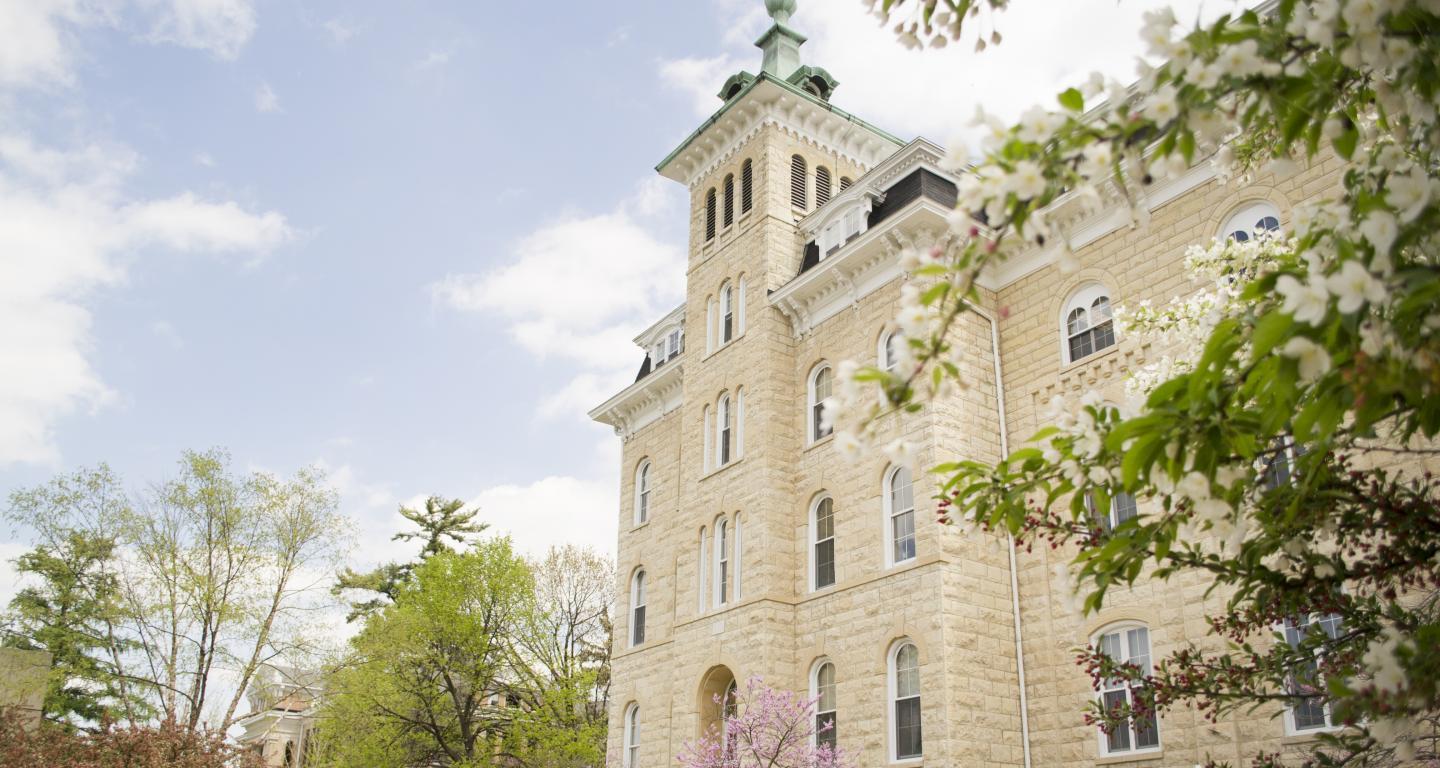 School of Education & Health Sciences
English Language Learner
Why choose English language learning at North Central College?
America has always been a melting pot, but demand is higher than ever for teachers who can instruct children raised in homes where English is not the primary language. North Central's minor in English language learning (ELL) helps you meet this pressing need—and positions you well in a competitive job market.
You will also:
Complete our intensive 100-hour field experience requirement.
Acquire state endorsement in English as a second language (ESL).
Acquire state endorsement in bilingual education with language proficiency and a bilingual methods course.
English Language Learner Minor
Teacher candidates earning an initial teaching license at North Central College may elect to add a minor in English Language Learning leading to an endorsement by taking an additional six courses. Adding the English as a Second Language endorsement allows candidates to teach in ESL programs in grades Kindergarten through 12. Electing to add the ELL minor may require a student to take more than 128 credit hours at NCC.
For additional programs and courses in this department, see .
English Language Learner Internships and Jobs
A North Central education integrates career preparation with rich academic study. Our faculty encourages you to refine and apply your knowledge in an interconnected world. Here you'll learn to think independently and work globally to solve problems and lead.
Careers
Recent graduates in English language learning include:
English as a second language certified teacher
Bilingual education certified teacher
Elementary education teacher
 
Invest in your future
Choosing the right college is a big decision. Don't make it alone. North Central's admission and financial aid team is here to help you design a financial aid solution that works best for you and your family.
Merit scholarships, grants, loans, campus employment - these are just some of the resources available to you. Over 95 percent of students and 100 percent of all eligible students receive aid. Let our team partner with you in finding the best value for your education.
Learn more about financial aid and costs for North Central College
Apply to North Central College
The first step to becoming a North Central student is reading the application instructions specific to you. Find out everything you need to know about applying by selecting the group you belong to below.